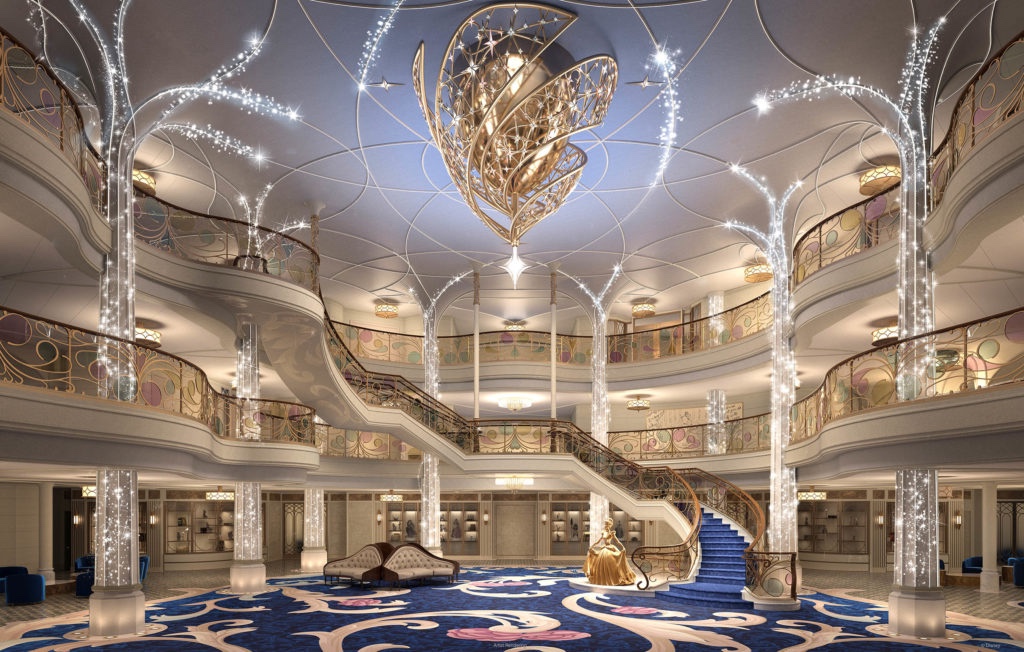 Disney Cruise Line's newest ship, the Disney Wish looks like it will be a magical vessel full of enchantment. We are so excited about this ship and can't wait to experience all the magic that is sure to exist onboard! Disney recently released so much information about the Disney Wish and we put together our top 10 reasons we can't wait to sail on this amazing ship.
Related – The Disney Wish Will Unlock Enchanting Family Vacations in Summer 2022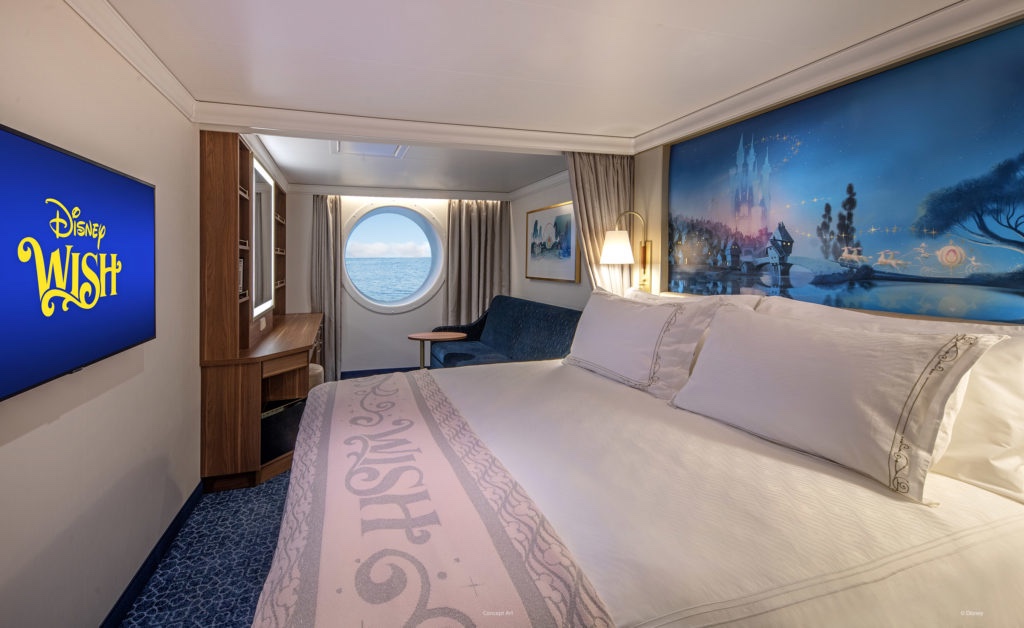 Magical Themed Staterooms
Staterooms on the Disney Cruise Line ships are all so comfortable and beautifully decorated. The rooms on the Disney Wish are taking things to the next level! Each stateroom will feature beautiful, custom-made artwork depicting beloved Disney fairytales. Every stateroom aboard the Disney Wish has been designed with ample room for families, plenty of storage space and upscale amenities.
On the Disney Wish, there will be double the amount of concierge rooms and suites compared to the other ships. These amazing staterooms will be themed to princesses like Ariel and Rapunzel (YAASSS!). There will also be four royal suites that celebrate Sleeping Beauty. All of the staterooms look fantastic!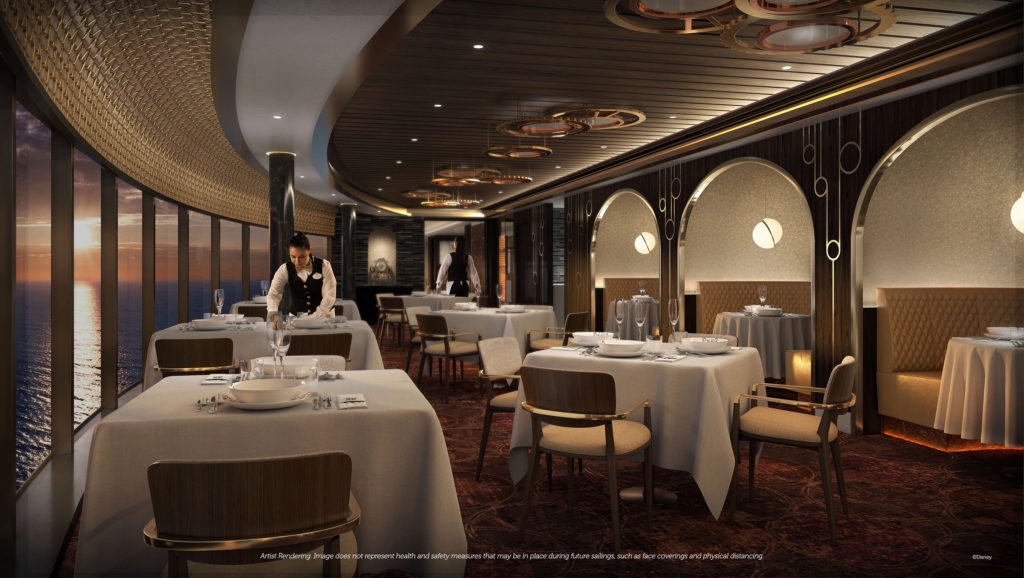 2. Adult Specialty Dining
Disney Cruise Line offers at least one adult-only specialty restaurant on each ship. On the Disney Wish there will be two; Palo Steakhouse and the new Enchante. Both restaurants take theming inspiration from Beauty and the Beast.
Palo Steakhouse is an evolution of the Palo restaurant that Disney cruisers know and love, now combining the relaxed sophistication of authentic Italian dining with the classic refinement of a modern steakhouse. This gorgeous restaurant is inspired by Cogsworth, the majordomo-turned-enchanted clock. Guests will choose from a selection of exquisite Italian dishes and the world's best steaks, from the most elite American prime cuts to melt-in-your-mouth Australian wagyu to succulent Japanese Kobe and Miyazaki beefs. The show-stopping menu will be paired with the finest Italian wines and bold craft beers ­– and for dessert, a fan-favorite indulgence: signature Palo chocolate souffle, prepared fresh-to-order and served piping hot with luscious vanilla bean and chocolate sauces.
Enchanté will offer the most luxurious dining experience on board, featuring a gourmet menu crafted by three-Michelin-starred Chef Arnaud Lallement. This romantic and intimate venue will evoke the dazzling candlelight and lavish hospitality of the film's candelabra maitre d', Lumiere, with shimmering light fixtures and illuminations that will give life to the two intimate dining areas and private 10-seat dining room. The menu will feature superior products and seasonal ingredients sourced from around the world to create an exceptional ensemble of international dishes.
We cannot wait to dine at these enchanting restaurants!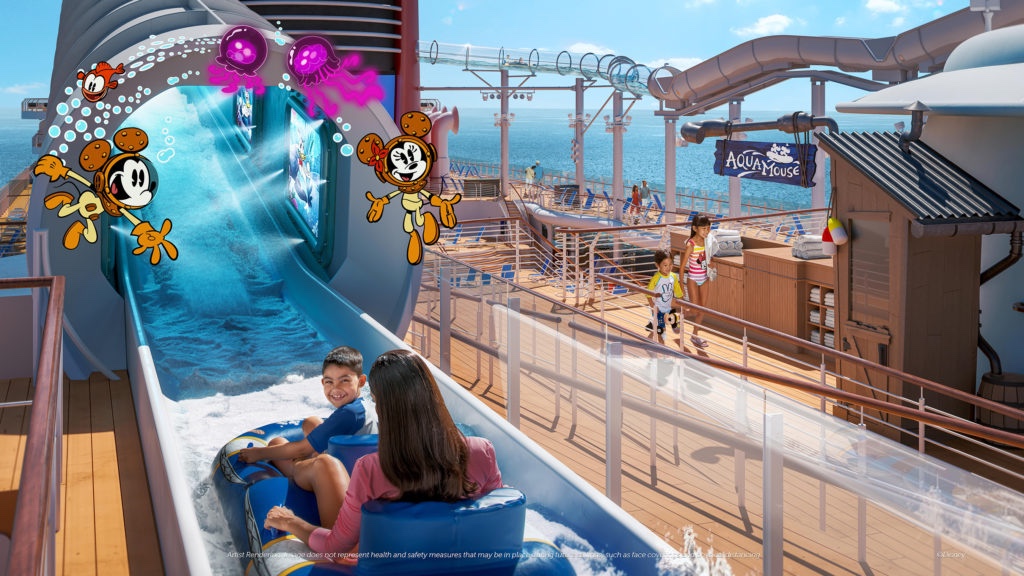 3. AquaMouse!
A Disney attraction at sea?! YEP! The AquaMouse is a brand-new family water attraction that will bring to life the adventures of "The Wonderful World of Mickey Mouse" animated shorts like never before. This water attraction is 760 feet long and sends guests high above the top deck of the ship on a thrilling and entertaining water ride.
Related – Disney Cruise Line's Disney Wish Fun Facts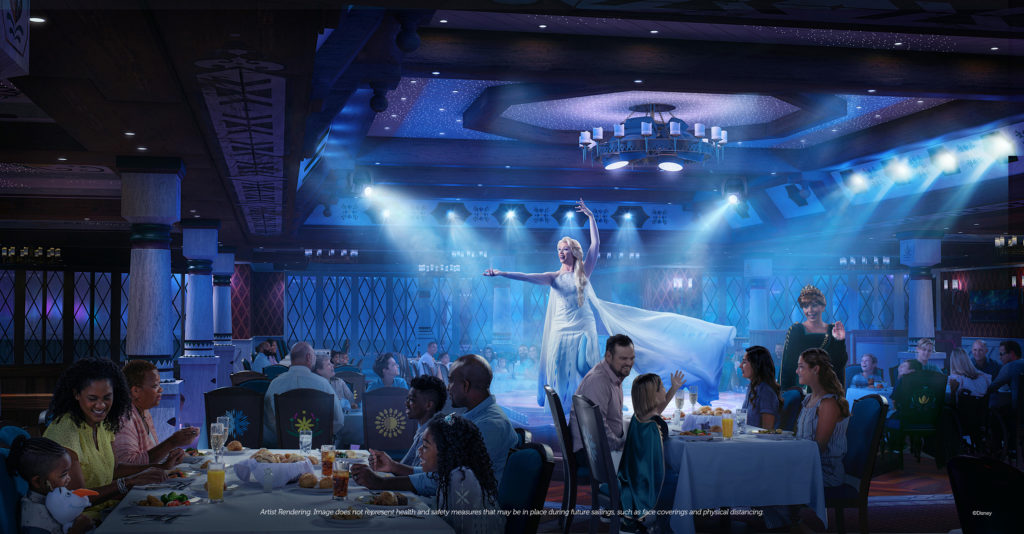 4. A Frozen Dining Adventure
Guests who have sailed with Disney Cruise Line before know that the ships offer rotational dining with three distinct, themed restaurants. The Disney Wish will be no different, however, the restaurant themes are all-new concepts. One we are particularly excited about is the Frozen-themed restaurant! Guests will experience live entertainment, visits from Elsa, Anna, Kristoff, and Olaf as well as a menu featuring tastes of Norway.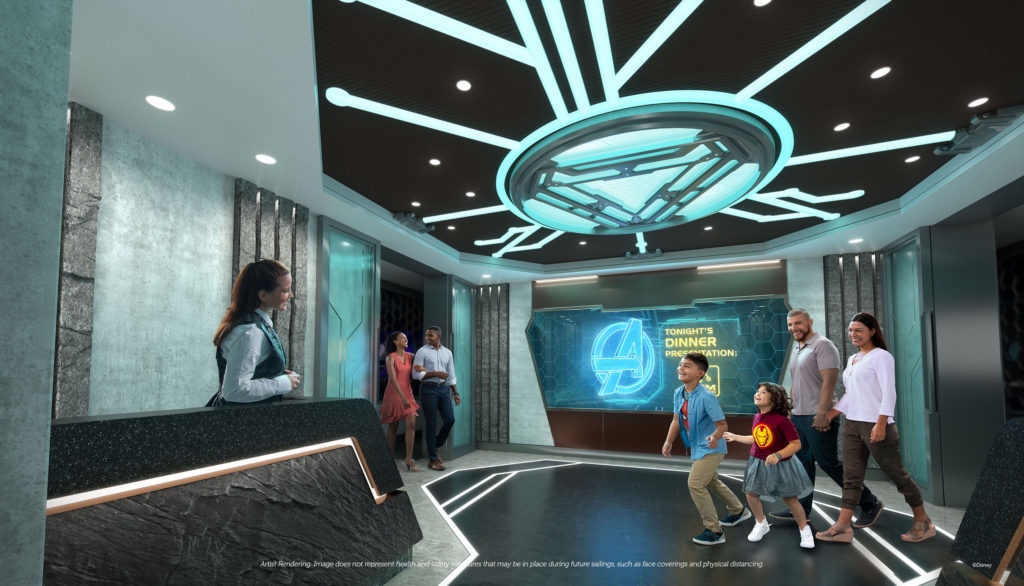 5. Worlds of Marvel
Another themed restaurant we can't wait to dine at is the first-ever Marvel themed dining experience at sea! Worlds of Marvel is a one-of-a-kind dining experience that will offer upscale dining with the latest technology. It will take the traditional "dinner and a show" concept to another level!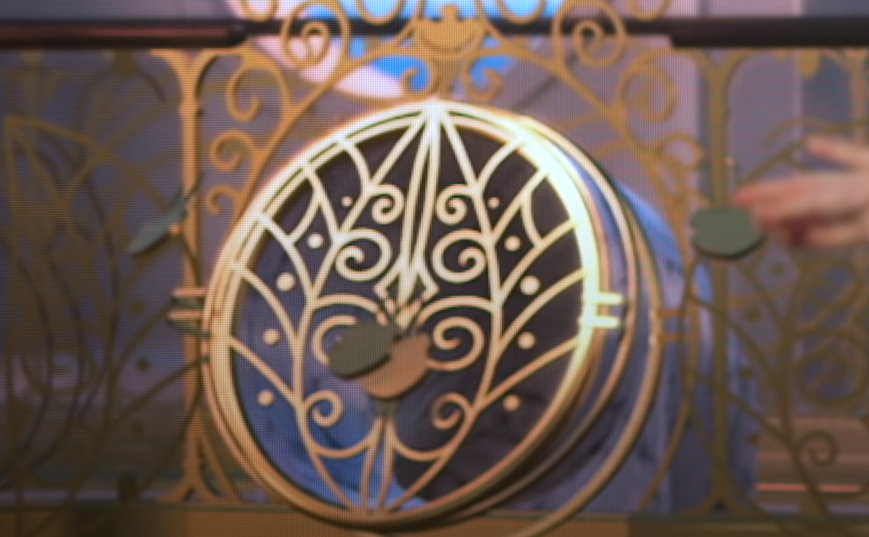 6. Secret Entrance to Disney's Oceaneers Club
Ok, as an adult, I'm secretly jealous of my children. When we sail on the Disney Wish they will get to enter the Oceaneers Club in such a cool way! There will be a secret twisting slide entrance exclusive to the Oceaneers Club-aged kids. It will be accessible from the Grand Hall and will make just entering the Oceaneers Club a magical experience at sea. Children ages 3-12 can visit the club.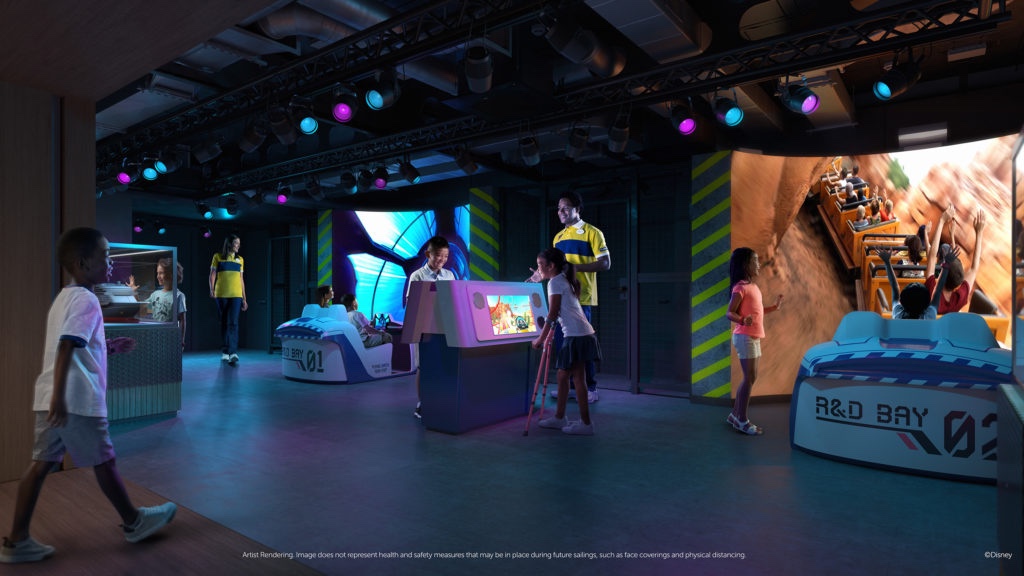 7. Walt Disney Imagineering Lab
Once again, I wish I was a kid again! The Walt Disney Imagineering Lab on the Disney Wish will let kids see what it's like to be a Disney Imagineer. They can participate in experiments, hands-on activities, and even design and virtually ride their own roller coaster! Sorcerer Mickey, the ambassador of Walt Disney Imagineering, may even stop by to lend a wand to the newly minted magic makers.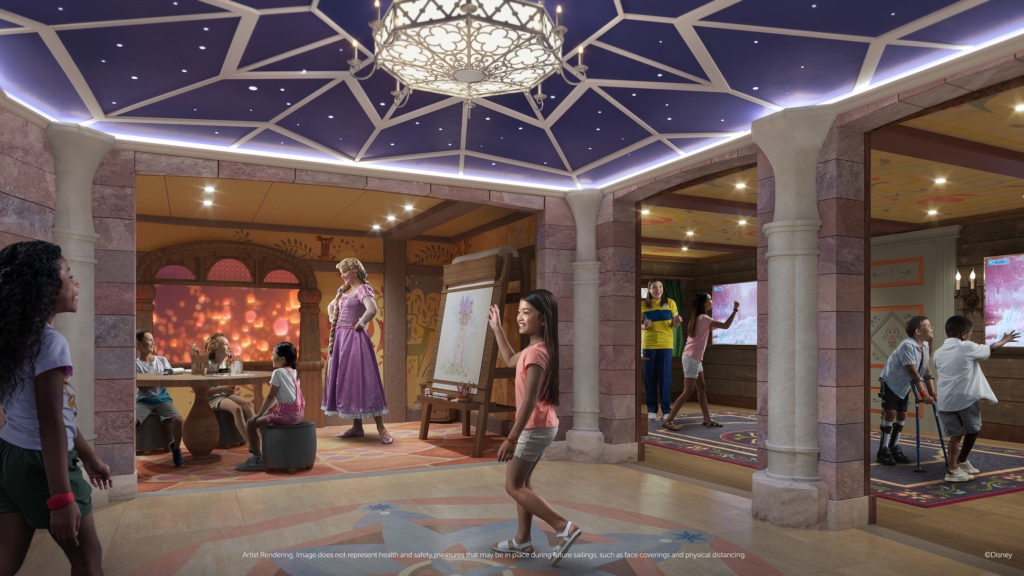 8. Fairytale Hall
While my inventive children will be creating coasters in the Walt Disney Imagineering Lab, my princess fans will be living their best life in Fairytale Hall! Fairytale Hall is a royal trio of activity rooms where kids will join some of their favorite Disney Princesses and Frozen Queens as they let their creativity shine at Rapunzel's Art Studio, read and act out stories at Belle's Library, and test newfound icy powers at Anna and Elsa's Sommerhus.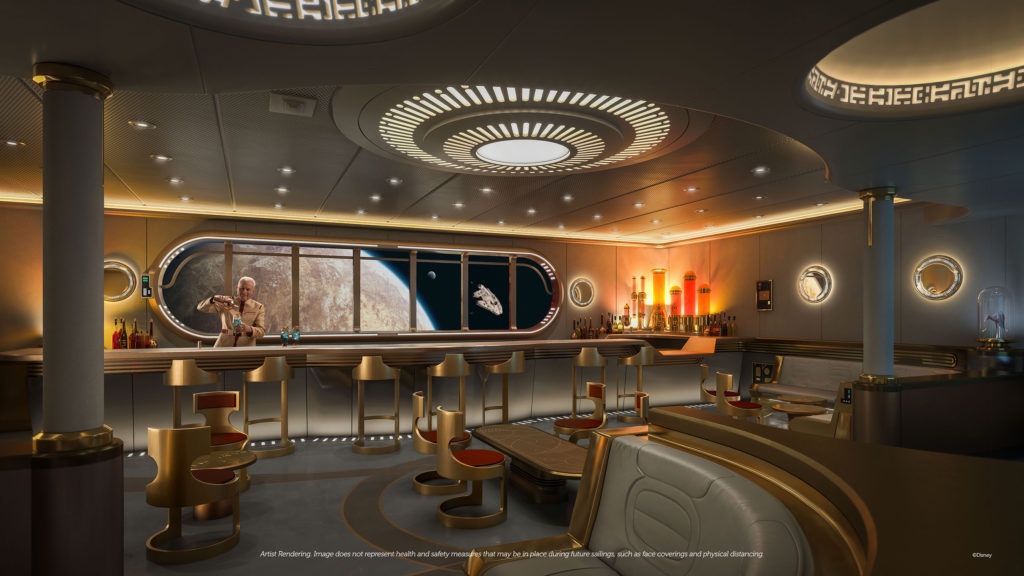 9. Star Wars: Hyperspace Lounge
The first of it's kind, Star Wars: Hyperspace Lounge will be an adults-only high-end bar in the evenings with interactive tasting experiences and signature beverages inspired by the films. During the day the lounge will be available to everyone, but in the evenings adults who set sail on the Wish can enjoy a themed cocktail or take an interactive class while "visiting" different locations from the Star Wars empire including Batuu, Tatooine, and Mustafar through a virtual window.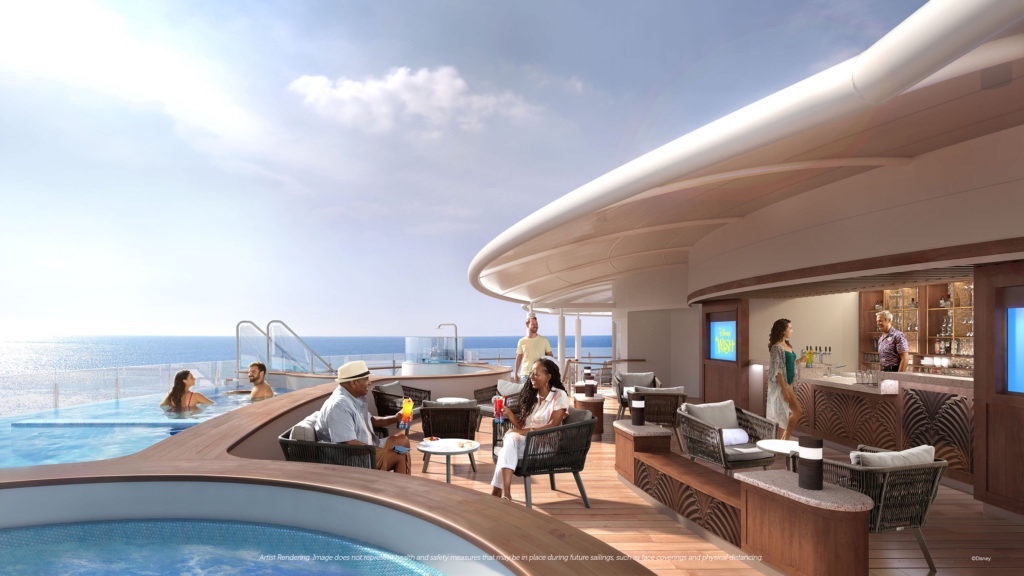 10. Quiet Cove
While your children are off enjoying themselves and forgetting all about you, you can relax and enjoy some "me time" at Quiet Cove. With an infinity pool that looks out over the crystal pool ocean and an exclusive bar serving up the best beer, wine, and cocktails, this is where you will find the perfect spot to unwind. Also a big plus, the Quiet Cove is for ages 18 and up!
Are you excited to sail on the Disney Wish when it debuts next year? Booking opens for all guests on May 27, 2021. For help with planning your next Disney vacation, contact me today! I am a travel agent specializing in Disney destinations and can help you plan a magical vacation at no extra cost to you!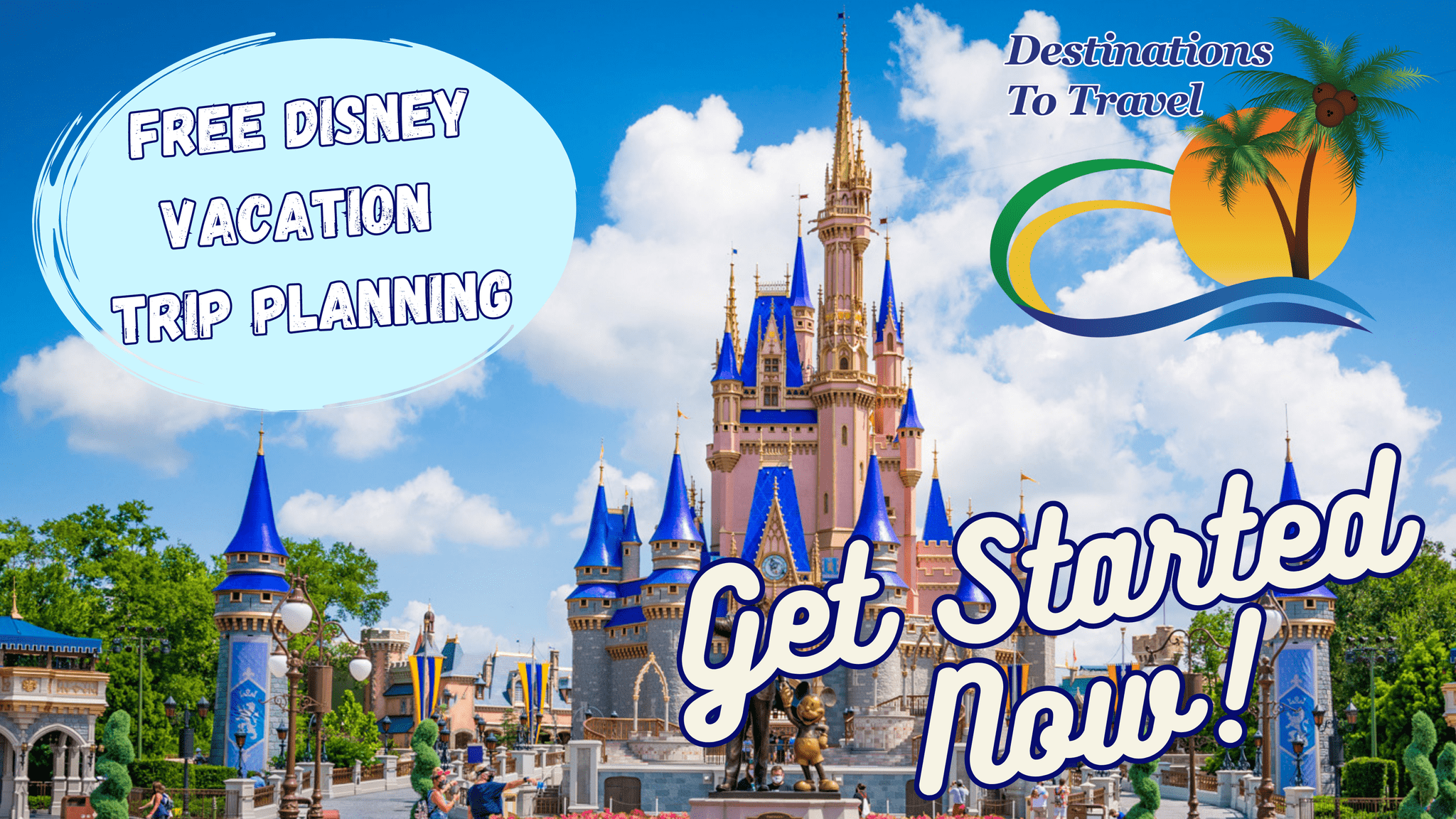 Let our friends at Destinations to Travel help you book your next Disney Vacation. They are the preferred Travel Agency of Chip and Company and Disney Addicts, and who we use ourselves.
Get started Now for your FREE No Obligation Quote.
Book With our friends at Destinations to Travel