For those of us with school-age children, Summer has officially arrived. As we say good-bye to the school year and hello to the warm months ahead, many of us are starting to focus on our big Summer trip to the Mouse.  For those heading to Walt Disney World over the next three-months, here's a jump-start on your preparations with our 10 Summer Vacation Planning Tips.
1. Include something for everyone. One of the greatest things about visiting Walt Disney World is that there's something for kids of all ages.  For those travelling with children of differing ages be sure to include options that will appeal to each member of your group.  Enjoy some of the milder attractions with your little ones while older kids use their Fastpasses for one of Disney's thrill rides.  Both Blizzard Beach and Typhoon Lagoon offer a fantastic way to cool off.  Older kids can enjoy the plummeting slides while tiny tots paddle in the children's play pools.  Having a little one in tow doesn't mean mom and dad can't enjoy their favorite thrill rides.  Plan to use Rider Switch and one parent can take turns riding headline attractions like Space Mountain or Expedition Everest with the older kids while the other parent sits it out with the little ones. When the first group is finished, they swap and the other parent gets to enjoy the ride.
2. Take time out to smell the cookies. When it comes to Disney a bit of planning is a good thing.  However, there is such a thing as being over-prepared and this usually comes in the form of being so wrapped up in what you need to do next that you aren't able to enjoy those spontaneous Disney moments.  Disney magic is everywhere and what you'll remember is a chance encounter with Gaston on the streets of Fantasyland, or abandoning your touring plan to ride Splash Mountain back-to-back because you can, not the military precision of doing everything to a tee. Have a sense of what you want to do each day but live in the moment and don't hesitate to go off-piste.
3. Pack for sore feet and bad weather. When it comes to a Disney World vacation, two things are a dead cert.  1. You will walk a lot.  2.  It will rain. Preparing ahead of time for both eventualities will save you time, money and discomfort.  Be practical when it comes to footwear. When visiting Disney its quite common to walk 7+miles in one day.  I for one do not want to do that in heels. Make sure your shoes are comfortable and broken in before hitting the parks.  Also keep a stash of blister pads and bandaids in your park bag to save you having to pay Disney prices.  Speaking of park bags, make sure you don't head to the parks without some cheap ponchos that you picked up at the dollar store.  This saves you having to pay 15 times that for a Disney version.  Also have a couple of places picked out that you'll head to when it rains. Rain showers come and go quickly in Orlando but your discomfort won't if you're soaking wet.   Slipping into Country Bear Jamboree during a rainstorm is much more preferable that huddling with you family in a doorway.
4. Include activities that are off the beaten path. With a bit of research, you can uncover a ton of unique Disney experiences that can make your vacation truly your own.  From taking you family on a scavenger hunt through the Magic Kingdom (Disney Family Magic Tour) to viewing Wishes fireworks aboard a Pirate themed cruise,  it's experiences like these that can really make your time at Disney something extraordinary.  Go off the beaten path. Play a round of miniature golf at Winter Summerland, have a Campfire Sing-a-long with Chip and Dale at Fort Wilderness or explore the nooks and crannies of Adventureland during A Pirate's Adventure: Treasure's of the Seven Seas.  Also don't forget the 25+ Disney World Resorts at your disposal. Stop in at Animal Kingdom Lodge to view the animals and have a Zebra Dome or visit the Grand Floridian during the Christmas Season to witness their giant gingerbread creations. .
5. Put the phones down. I cry a little bit inside every time I see a child completely and totally in the moment, whether it's enjoying Disney's interactive queues, watching their favorite characters pass by during a parade or seeing something in a shop window that makes their faces light up.   Then there's mom and dad glued to their phone, letting it all pass by. We all want to share our Disney experiences as and when they happen.  But don't let Instagram, Snapchat, Facebook or good old-fashioned texting take you out of the moment.  Try and have a phone free day while at Disney and make your little ones your focus not your cell phone.
6. Prepare for the heat.  If you're visiting the parks June- August chances are its going to be hot.  On my last August trip there was a heat index of 119.  For us Northerners that can be a real shock to the system.  In order to beat the heat, come prepared.  Have water at the ready, Disney does allow you to bring small coolers into every park with the exception of Animal Kingdom.  Pick up some cheep spray bottles at your Dollar Store so that you can cool yourself off a the parks and save having to dish out $13.00 for Disney's version.  Buy a couple of cooling towels,  they fit nicely into park bags, can be made wet at any of the sinks and drinking fountains at the parks and they stay cool for ages.  They're safe for the little ones and great at keeping sunburn of the back of your neck.  Magic Kingdom and Epcot also have splash areas for the kids (and if you're like me) the grown-ups.  So don't be afraid to fling yourself into them with hopeless abandon.  Just bring a change of clothes for you and your little ones.
7. Cozy up to My Disney Experience. Disney's My Disney Experience app functions a bit like Mission Control during your Disney holiday.  You can use it to check your Fastpass and dining reservations, make cancellations or last-minute bookings, check ride times and manage your MagicBands.  Even if you're not a techie, it pays to familiarize yourself with this device ahead of time and explore all that it can do for you. The more you are familiar with the app, the more fluid things will be during your vacation, and the less time you'll spend sitting confused on a fence post in Frontierland trying to figure out where you'll be heading next.  It's fantastic to have such an amazing bit of kit at your disposal so make the most of it.
8. Nab a great Summer discount.  With all the focus as of late being placed on Fall Free Dining promotions, many would-be guests are overlooking the fact that there are still some great deals to be had at Disney World this Summer.  There are currently five promotions running and they are as follows:
Kid-sized Summer Package: May 30- Aug 25th.  Monday through Thursday,  2 day/3 night stay with park tickets at an All Star Resort for only $1021 for a family of 3.
Summer Family Vacation Package: May 30 – Aug 25th.  4 day/4 night stay with parks tickets at an All Star Resort for only $1880 for a family of 4.
Awaken Summer Offer: June 12 – August 25th. Save up to 30% on rooms and receive a special Star Wars themed BB8 Magic Band.
Early Fall Kid-Sized Package– August 1- November 5th. 2 day/ 3 night stay with tickets. Starts at $998 for a family of 3 staying at an All Star Resort.
Late Summer Family Time Offer: August 1 – November 5th 4 day/4 night All Star Resort stay with base tickets for $1850 for a family of 4.
To get in on one of these fantastic offers, either contact Disney directly or fill out one of our quote forms below.
9. Capture those memories. If you're like me, you'll have a ton of snaps of your family vacations but as picture-taker for the family you aren't in a single one.  Step out from behind the camera with Disney's Memory Maker package.  Coming in at $149.00 for an advanced purchase, Memory Maker can be added to the total cost of your holiday and paid off in increments.  This allows you to have unlimited snaps taken by PhotoPass photographers including Magic Shots, Meet and Greets, dining photos and ride shots.  By purchasing Memory Maker you'll have them all at your finger tips and can preserve those magical Disney memories.  Find out more about Memory Maker here.
10. Stock up on gift cards. Disney gift cards are a fantastic way to ration out your money while at the theme parks.  You will find them at any major retailer, or you can purchase them online at disneygiftcard.com.  You can get them in a variety of different balances and even save a bit of money when you buy them in bulk at places like Sam's Club.  I typically bring along a stack that I use to pay for gratuities so that I don't have to carry cash.  I also give one to my daughter every time we visit the parks as her souvenir allowance.  She can use the card to get whatever she likes but once she runs out- no more souvenir shopping.  I find this really helpful in limiting in-park spending and stopping my family from going overboard with parks merchandise.
This is not an exhaustive list but hopefully our 10 Disney tips will help you get ready for your Summer family vacation.  If you have any questions about items on this list, would like to find out more or if you have your own tips that didn't make the cut then drop me an email at mroden@mickeytravels.com, I'd love to share them!
If you find articles like this helpful, why not consider booking your next vacation with an Authorized Disney Vacation Planner?  I am full of tips and tricks like this that I share with each and every one of my clients.  I can also help you find your perfect package, create itineraries for your days at the parks and can even make those hard to get Fastpass and dining reservations.  Best of all my services are FREE.  You pay the same as if you were to book with Disney. Get in touch at 1.800.801.4025, via email at mroden@mickeytravels.com or follow along on Facebook.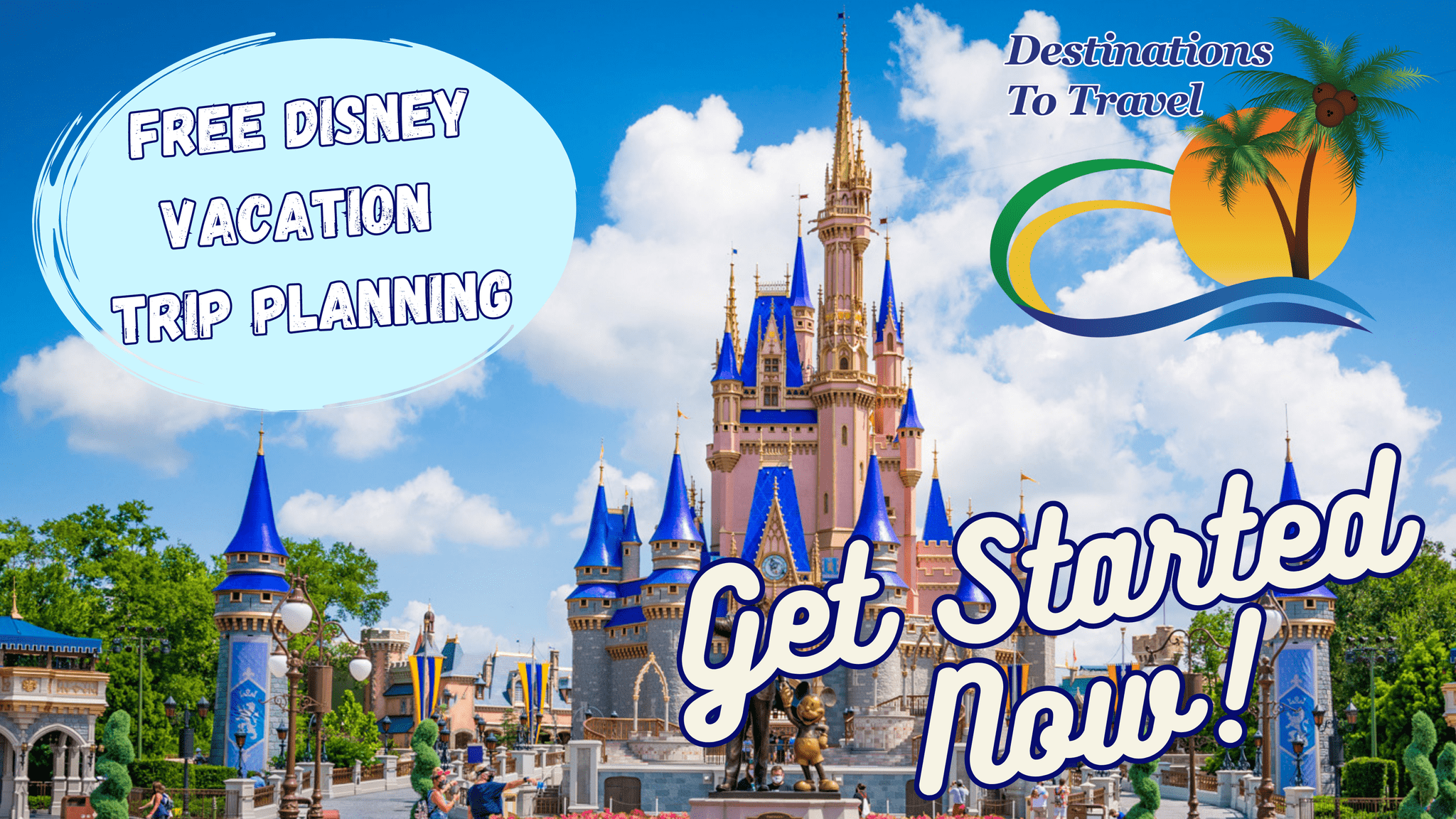 Let our friends at Destinations to Travel help you book your next Disney Vacation. They are the preferred Travel Agency of Chip and Company and Disney Addicts, and who we use ourselves.
Get started Now for your FREE No Obligation Quote.
Book With our friends at Destinations to Travel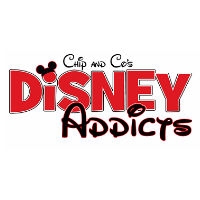 Latest posts by Disney Addicts Past Writers and Friends
(see all)