All
Disney Addicts
have favorite meals and snacks that they must have every time they visit
Walt Disney World
. Luckily you don't have to wait until your next trip. You can whip up many of your favorite menu items in your own kitchen and enjoy the flavors of Disney at home.
1. Dole Whip
At one time this iconic Disney snack was only available in Magic Kingdom's Adventureland. Now this frozen pineapple treat can be found at multiple locations in WDW.
Instructions
Place the coconut milk and frozen chunks of pineapple into a food processor or blender. (the pineapple has to be frozen)
Turn on food processor and blend until the consistency becomes creamy.
You will have to stop several times and scoop down the pineapple.
Keep blending until all of the pineapple chunks are gone and the mix is smooth.
Enjoy immediately as it is 'soft serve' and should be eaten straight away.
If you want to freeze a little you can, just know it does freeze solid once frozen and is no longer soft.
Notes
Normally 16oz = 2 cups, not 4. However the weight of pineapple is very different to what we normally weigh in a cup like flour so both measurements are right. The pineapple is chunky and big and doesn't fill a cup the same way flour would.
Nutrition Information
Serving size: 4 serving Calories: 161
2. Tonga Toast – Kona Cafe, Disney's Polynesian Village Resort
Even if you haven't tried it, most
Disney Addicts 
have heard of this popular breakfast item served at
Disney's Polynesian Village
. Stuffed with bananas and coated with cinnamon sugar Kona Cafe's Tonga Toast definitely takes french toast to the next level.
Sugar-Cinnamon Ingredients:
3/4 cup granulated sugar
2 teaspoons cinnamon
Batter Ingredients:
4 large eggs
1 1/3 cup whole milk
1/4 teaspoon cinnamon
1 tablespoon granulated sugar
Tonga Toast Ingredients:
1 quart canola oil, for frying
1 loaf sourdough bread (uncut, 12 inches long)
2 large bananas, peeled
Cinnamon-Sugar Preparation:
1. Mix sugar and cinnamon in medium bowl (large enough to roll toast) with a fork until thoroughly blended. Set aside.
Batter Preparation:
1. Whip eggs in medium bowl (large enough to dip toast) until well beaten. Add milk, cinnamon, and sugar. Mix well and set aside.
Tonga Toast Preparation:
1. Preheat oil to 350 degrees F in a large pot or a deep fryer. (If using a large pot, use a candy thermometer to make certain the oil does not get any hotter or it will burn.)
2. Slice the bread into four three-inch-thick slices.
3. Cut each banana in half crosswise, then each piece lengthwise.
4. Place a bread slice flat on the counter and tear out just enough from the middle (do not tear all the way through) to stuff half a banana into; repeat with each bread slice.
5. Dip stuffed bread into batter, covering both sides, allowing excess batter to drip off bread and place carefully into hot oil.
6. Cook 4-5 minutes until golden brown. If needed, turn toast over after 2 minutes and cook for another 2 minutes on other side. Remove and drain excess oil.
7. Roll toast in cinnamon-sugar. Repeat for each piece of toast.
Serves 4
Source: disney.go.com
3. Honey Lime Salad Dressing -'Ohana, Disney's Polynesian Village Resort
Another popular menu item from Disney's Polynesian is the Honey Lime Salad  Dressing at 'Ohana. This is a favorite of many Disney Addicts. And no need to go to the store,  most likely you already have all the ingredients on hand
1/2 CUP honey.
1 TEASPOON dry mustard.
1 TEASPOON salt.
1/2 CUP apple cider vinegar.
1/4 CUP lime juice.
1/4 CUP diced onions.
1 CUP canola oil.
Directions
Place all ingredients except oil in a food processor or blender until smooth.
Slowly add oil until it is well incorporated into the dressing.
You can chill or serve immediately.
Source:grouprecipes.com/Minitindel
4. Mom's Meatloaf – 50's Prime Time Cafe, Disney's Hollywood Studios
50's Prime Time Cafe at Disney's Hollywood Studios is know for it's selections of delicious comfort foods. Mom's Meatloaf is one of their most requested menu items. But just remember…. if you make this at home make sure to "Keep your elbows off the table".
Ingredients
2 lbs. ground beef (I used about 2.25 lbs)
1 lb. ground pork
4 eggs
1 cups seasoned bread crumbs (I tossed some salt, pepper, garlic powder, oregano and basil into plain bread crumbs)
½ cup diced onions
¼ cup diced red pepper
¼ cup diced green pepper
2 Tbs. worcestershire sauce
freshly ground pepper and kosher salt, to taste
½ cup ketchup
1 Tbs. brown sugar
1 tsp. dijon mustard
For the glaze
½ cup ketchup
¼ cup brown sugar
⅛ tsp. nutmeg
Mix all the ingredients together.
Form into 1 or 2 loaves. I formed this into 2 loaves. One I put in a 9×13 foil lined pan, covered it with foil and baked it about 2 hours at 350 degrees. The other meatloaf I wrapped in heavy-duty foil and popped in the freezer.
When the meatloaf is done, remove the top foil and let it brown a minute in the oven.
Pull it out again and glaze it with a mixture of ½ cup ketchup, ¼ cup brown sugar and a shake of nutmeg. This glaze is actually my mom's recipe, instead of the WDW recipe for glaze.
5. Kitchen Sink – Beaches and Cream, Disney's Beach Club Resort
Last but not least, the legendary Kitchen Sink dessert at Beaches and Cream at Disney's Beach Club Resort it is served in a huge bowl resembling a kitchen sink, overflowing with yummy treats. Here's the list of what's included WARNING: You MAY have to go to the store for this one.
½ cup fudge topping, warmed
½ cup butterscotch topping, warmed
½ cup peanut butter topping, warmed
1 medium banana, sliced in 1/2 –inch slices
1 cinnamon spice cupcake (2 ½ x 1 ¼-inch), quartered
1 angel food cupcake (3 x 1 ½-inch), quartered
2 4-oz. scoops vanilla ice cream
2 4-oz. scoops chocolate ice cream
2 4-oz. scoops strawberry ice cream
1 4-oz. scoop mint chocolate chip ice cream
1 4-oz. scoop coffee ice cream
3 tablespoons chocolate syrup
¼ cup marshmallow crème
¼ cup strawberry topping
¼ cup pineapple topping
1 14-oz can dairy whipped topping
1 brownie (6-inch x 6-inch), quartered
1 regular-sized (2 ounce) candy bar, quartered
4 chocolate cookies with cream filling
1 tablespoon sliced toasted almonds
1 tablespoon dark and white chocolate shavings
1 tablespoon chocolate cookies with cream filling, crushed
1 tablespoon chopped jellied orange slices (approximately 2 large slices)
1 tablespoon milk chocolate chip morsels
1 tablespoon peanut butter chip morsels
1 tablespoon chocolate sprinkles
1 tablespoon rainbow sprinkles
½ cup drained maraschino cherries
Source: Disney Parks Blog
Do you cook your favorite Disney dishes at home? Share with your fellow Disney Addicts below!
Why not consider working with an Authorized Disney Vacation Planner?  As an agent with MickeyTravels, I can help you get the best discounts for your Disney vacation package, assist with making dining and Fastpass reservations and can even help you organize an itinerary filled with extra magical touches. Best of all my services are absolutely FREE! Contact me at 770-800-6500  via email at mickeytravelskristin@gmail.com or on Facebook and let's get planning!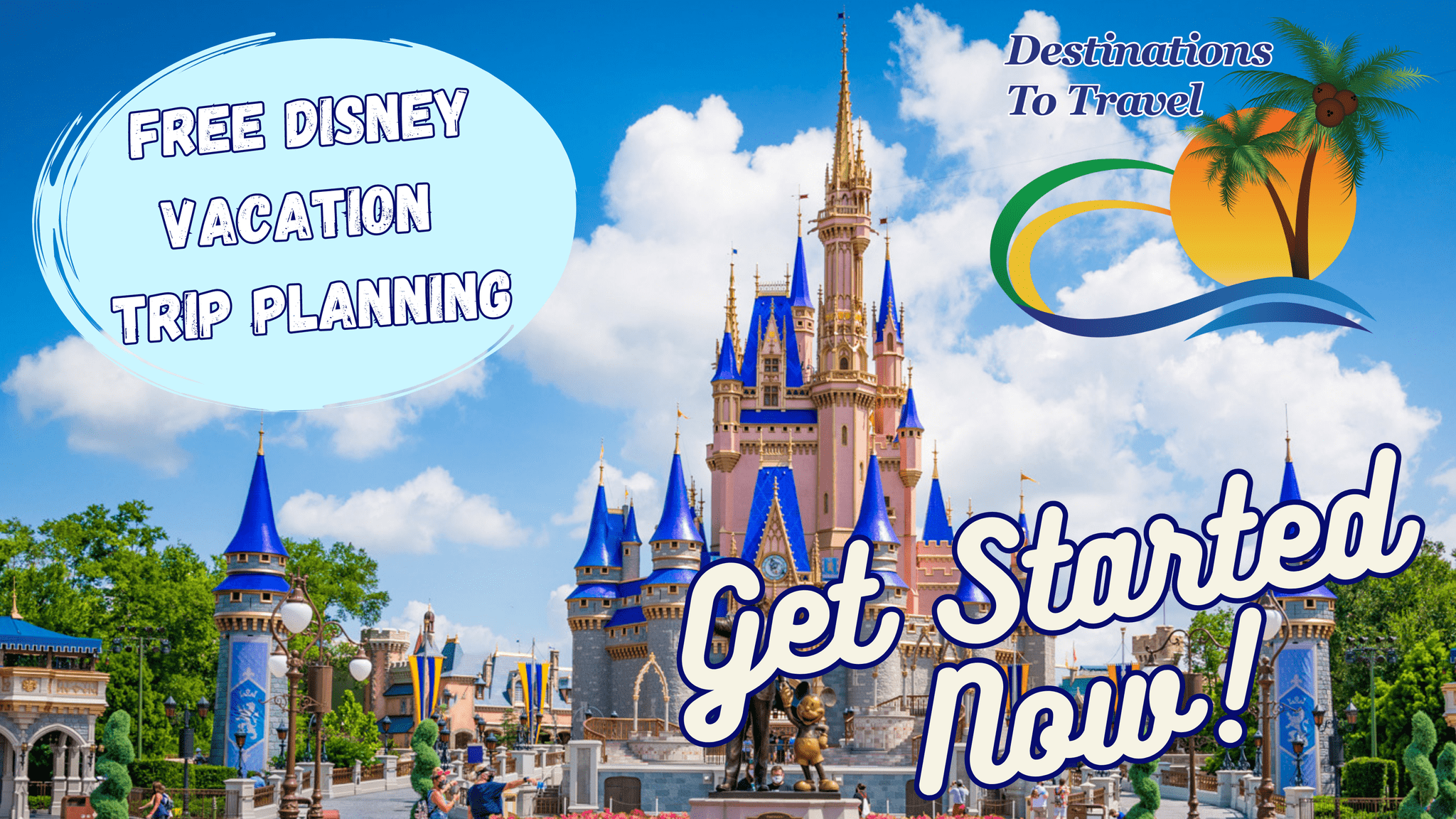 Let our friends at Destinations to Travel help you book your next Disney Vacation. They are the preferred Travel Agency of Chip and Company and Disney Addicts, and who we use ourselves.
Get started Now for your FREE No Obligation Quote.
Book With our friends at Destinations to Travel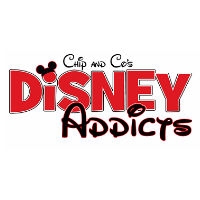 Latest posts by Disney Addicts Past Writers and Friends
(see all)