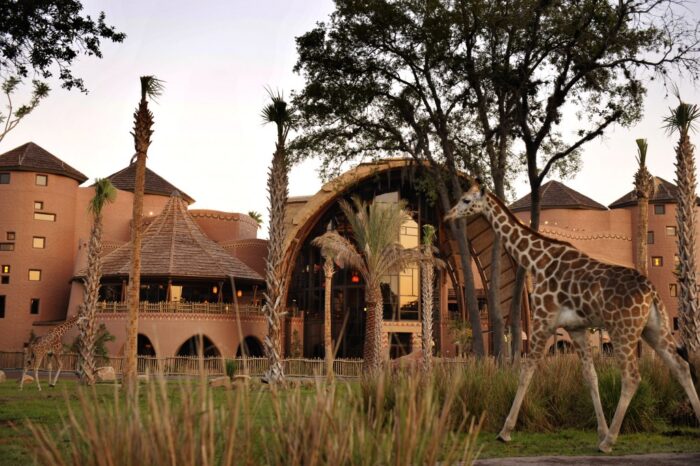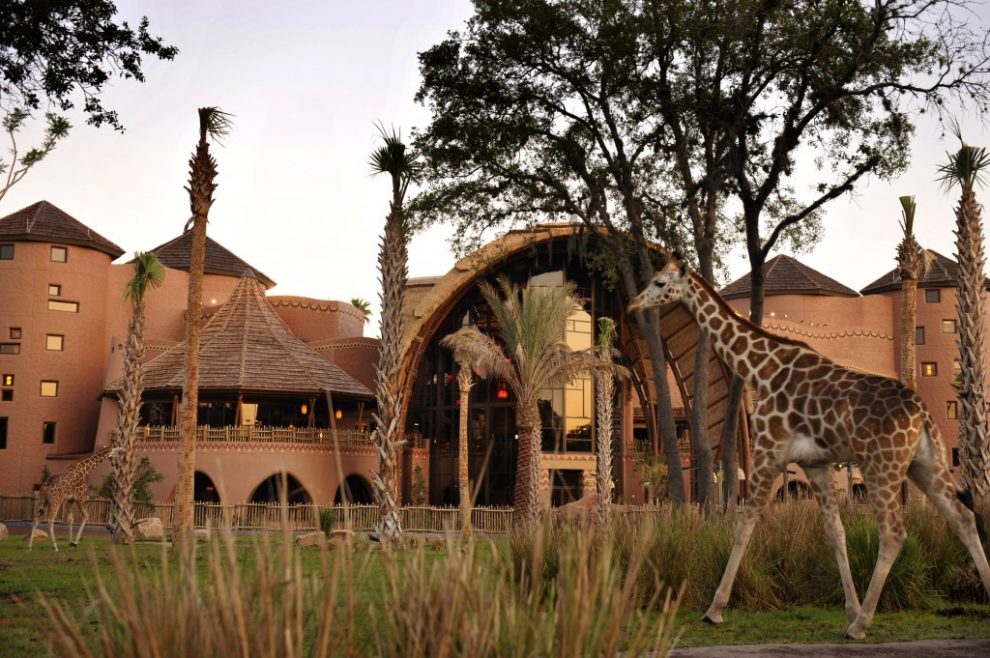 Disney's Animal Kingdom Lodge at the Walt Disney World Resort is known for its exotic animals, beautiful savannas, and African-inspired restaurants. This resort has some of the most popular dining locations on Disney property. If you'd like to enjoy some tastes of Africa from your own home, take a look at these Animal Kingdom Lodge-inspired recipes.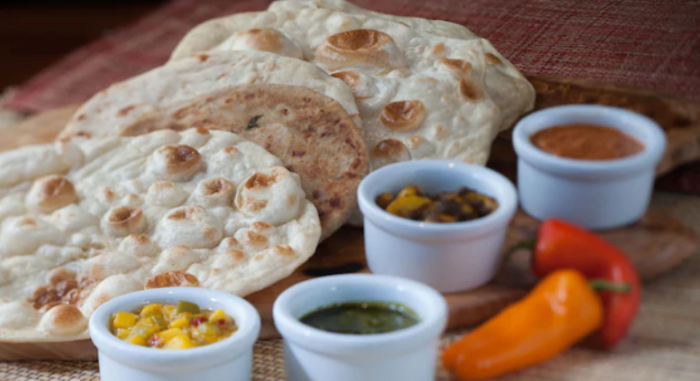 Naan Bread-the The Indian style bread service at Sanaa is super popular among Disney guests. At the restaurant, you have the choice of 5 different breads with 9 accompaniments. We have the recipe for traditional Naan bread:
Ingredients
3 2/3 cups all-purpose flour
1 tablespoon sugar
1 tablespoon coarse salt
1/2 tablespoon baking soda
1/2 cup milk
2/3 cup warm water
1 tablespoon canola oil
4 tablespoons butter, melted
Instructions
Combine flour, sugar, salt and baking soda in the bowl of an electric mixer fitted with the paddle attachment; stir to combine.
Combine milk, water and oil in a medium bowl; whisk to combine.
With the mixer running, pour wet ingredients into dry ingredients. As soon as the mixture comes together, switch attachment to a dough hook,and mix until dough is smooth and no longer sticky. Do not overmix.
Cover bowl with plastic wrap, and set aside at room temperature for 1 hour.
Place a pizza stone on a top rack of the oven, positioned approximately 6 inches below the broiler. Preheat oven to 500 degrees for at least 30 minutes.
Divide dough evenly into 5 pieces.
On a lightly floured surface, roll each piece into an 8-inch circle.
Turn oven to broil. Carefully slide one circle of dough onto the preheated pizza stone, and broil until bread is bubbled and golden brown, about 2 to 3 minutes. Watch carefully, as the bread can burn very quickly. Repeat with remaining dough rounds.
Brush the warm bread with melted butter and serve immediately.
Crispy Savanna Rolls– these delicious crispy spring rolls are no longer on the menu at Jiko but luckily, we have the recipe!
Spring Rolls Ingredients
1 tablespoon olive oil
1⁄4 cup diced yellow onion
1 teaspoon minced garlic
2 cups fresh corn
2 cups firmly packed mixed baby lettuce
1⁄2 teaspoon coarse salt
1⁄4 teaspoon ground black pepper
1⁄2 cup soft goat cheese
4 (8-inch-square) frozen spring roll pastry wrappers
made with wheat flour, thawed
1 egg yolk, lightly beaten
Vegetable oil, for frying
Curry Vinaigrette Ingredients
1⁄2 cup safflower oil
1⁄4 cup rice vinegar
2 teaspoons lemon juice
2 teaspoons sambal olek (Asian chili paste)
2 teaspoons honey
1 clove garlic, minced
1⁄4 teaspoon curry powder
2 teaspoons finely chopped fresh dill
Spring Roll Instructions
Heat oil in a sauté pan over medium-high heat and add onions.
Cook for 3 minutes, until softened, then add garlic; sauté 2 to 3 minutes.
Add corn and sauté for 4 to 5 minutes, until corn is tender.
Add lettuce and cook for 3 minutes, until wilted. Add salt and pepper. Set aside to cool for 5 minutes.
Add goat cheese and stir until well combined.
Cut wrappers in half diagonally, forming two triangles. With the long side of one triangle nearest you, put 2 tablespoons filling along middle of long edge of triangle and shape filling into a thin log. Fold left and right corners of wrapper over filling, overlapping slightly. Dab top corner with egg yolk, then roll up wrapper away from you into a long thin roll, making sure ends and filling stay tucked inside. Place on a tray, seam side down. Repeat with remaining wrappers and filling, keeping tray of rolls loosely covered until ready to fry.
Heat 11⁄2 inches of oil in a heavy-bottom stockpot over medium-high heat until it reaches 365 degrees. Working in batches, fry rolls for 4 to 5 minutes, until golden brown and crisp.
Curry Vinaigrette Instructions
Place oil, vinegar, lemon juice, sambal olek, honey, garlic and curry powder in a blender. Process until smooth.
Add dill, and stir to combine.
Serve vinaigrette with Crispy Savanna Rolls.
Macaroni & Cheese– this may not be a super exotic menu item, but you won't ever get enough of this four-cheese blend of Mac & Cheese that can be found at Jiko.
Ingredients
3 tablespoons unsalted butter
3 tablespoons all-purpose flour
2 1/2 cups whole milk
8 ounces shredded Italian four-cheese blend (such as mozzarella, asiago, fontina, and provolone)
1/4 teaspoon coarse salt
1/4 teaspoon ground black pepper
1 pound elbow macaroni, cooked and kept warm
Instructions
Melt butter in a medium saucepan over medium heat. Add flour, stirring until combined. Cook, stirring frequently, for 5 minutes, or until golden (do not let brown).
Add milk to butter mixture, whisking until completely smooth and no lumps remain.
Simmer mixture, stirring frequently, until sauce coats the back of a spoon, 5 to 8 minutes.
Add cheese to saucepan in batches, stirring until completely melted. Add salt and pepper, stirring to combine.
Place cooked macaroni in a large bowl. Add cheese sauce, stirring to combine. Serve immediately.
Papaya, Avocado, & Grapefruit Salad- awaken your taste buds with this fresh fruit dish that bursts with a zest of mint to energize your spring and your appetite. This delicious salad is from Boma-Flavors of Africa.
Ingredients
1 papaya, small
1 ripe but firm avocado
1 grapefruit
10 mint leaves, cut into thin strips
1/2 cup plain yogurt
2 tablespoons grapefruit juice
1 tablespoon honey
Instructions
Peel the papaya, halve, and scoop out the seeds. Dice into one-inch cubes.
Slice avocado lengthwise all the way around to the pit. Gently twist each side in an opposite direction to separate halves. The pit should remain in one side. Slip a large spoon in between the skin and the meat and scoop out the flesh. Cut into 1-inch cubes.
In a large bowl, peel and section the grapefruit letting the pieces fall into a bowl. (Reserve juice for the dressing.)
Add the papaya, avocado, and mint leaves; set aside.
In a small bowl, stir together yogurt, grapefruit juice, and honey.
Pour the dressing over the fruit and toss gently.
Zebra Domes- there's no better way to end your day than with a delicious dessert! These coffee mousse domes can be found at Boma-Flavors of Africa.
Ingredients
1 pound milk chocolate
1/4 cup espresso coffee
5 egg yolks
1/4 cup + 1 tablespoon sugar
6 sheets gelatin
1/2 cup Kahlua Liqueur
4 cups heavy cream
3/4 cup white chocolate ganache
1/4 cup dark chocolate ganache
sponge cake (store-bought or your favorite recipe)
Instructions
Melt milk chocolate.
Whip heavy cream to soft peaks.
Mix yolks with sugar.
Soften gelatin leaves in cold water.
Mix gelatin with Kahlua and coffee.
Set bowl over hot water bath to dissolve the gelatin.
Fold 1/3 of whipped cream into the chocolate.
Add the yolks, then the gelatin mixture.
Fold in the rest of the cream.
Pour mousse in flexipan domes almost to the top.
Place sponge circle (1/4″ thick yellow cake cut in a circle) on top. Leave in the freezer to set.
Once hard, unmold and place in glazing racks.
Make white chocolate ganache and chocolate ganache.
Put chocolate ganache in a pastry bag.
Ladle white chocolate ganache to cover each dome.
Simultaneously, pipe a stripe design of chocolate ganache over the dome.
Refrigerate to allow the glaze to set.
Decorate the bottom edge with coffee crunch.
Place a chocolate-covered coffee bean on the center of each dome.
Note: One sheet of gelatin is equal to one teaspoon of unflavored powdered gelatin dissolved in 1/4 cup of water.
These copy-cat recipes are sure to bring a taste of Disney and Disney's Animal Kingdom Lodge into your home! Enjoy!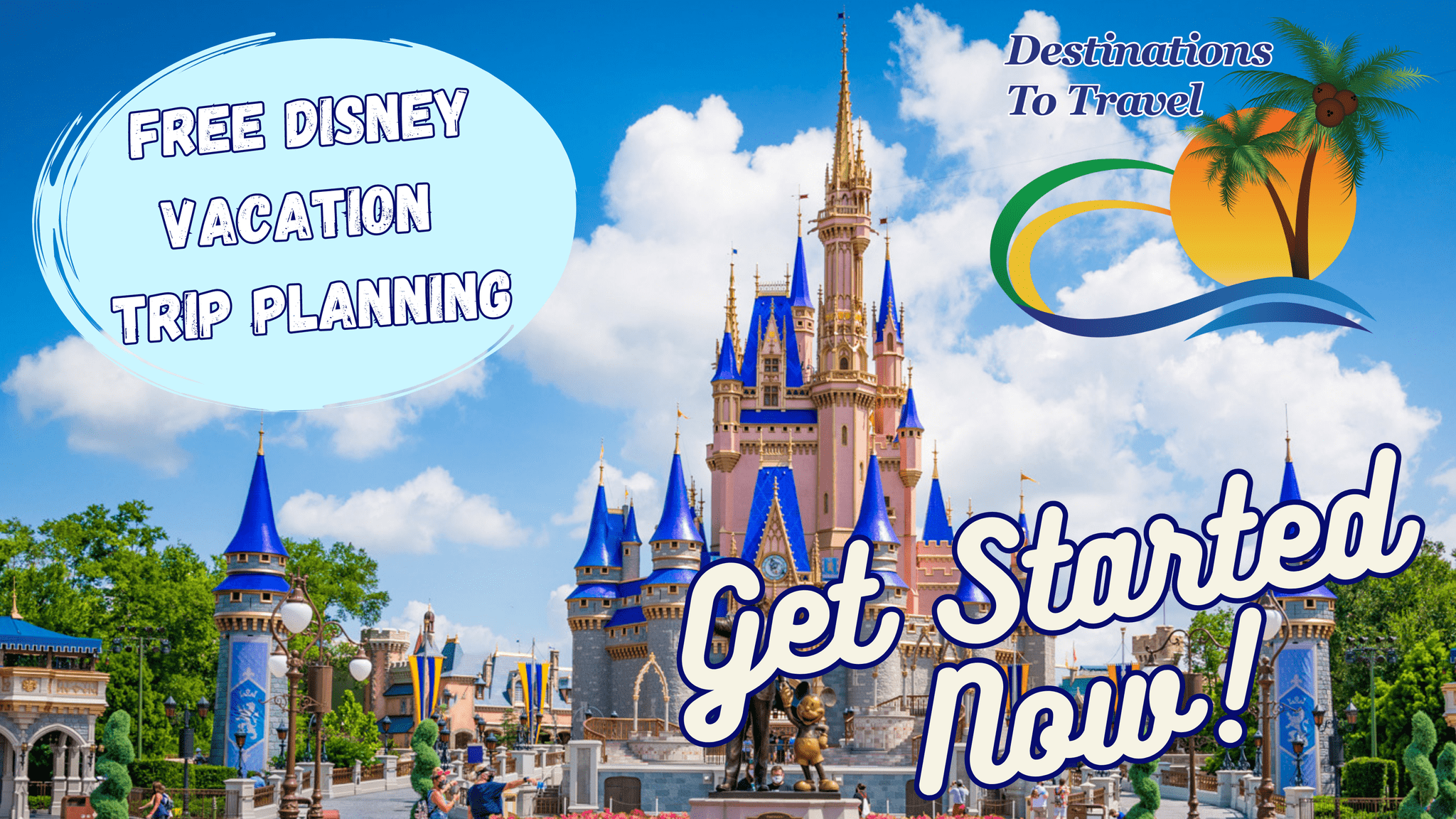 Let our friends at Destinations to Travel help you book your next Disney Vacation. They are the preferred Travel Agency of Chip and Company and Disney Addicts, and who we use ourselves.
Get started Now for your FREE No Obligation Quote.
Book With our friends at Destinations to Travel