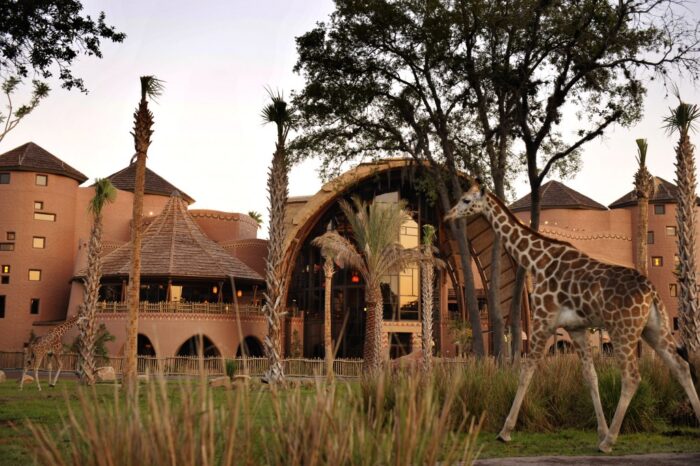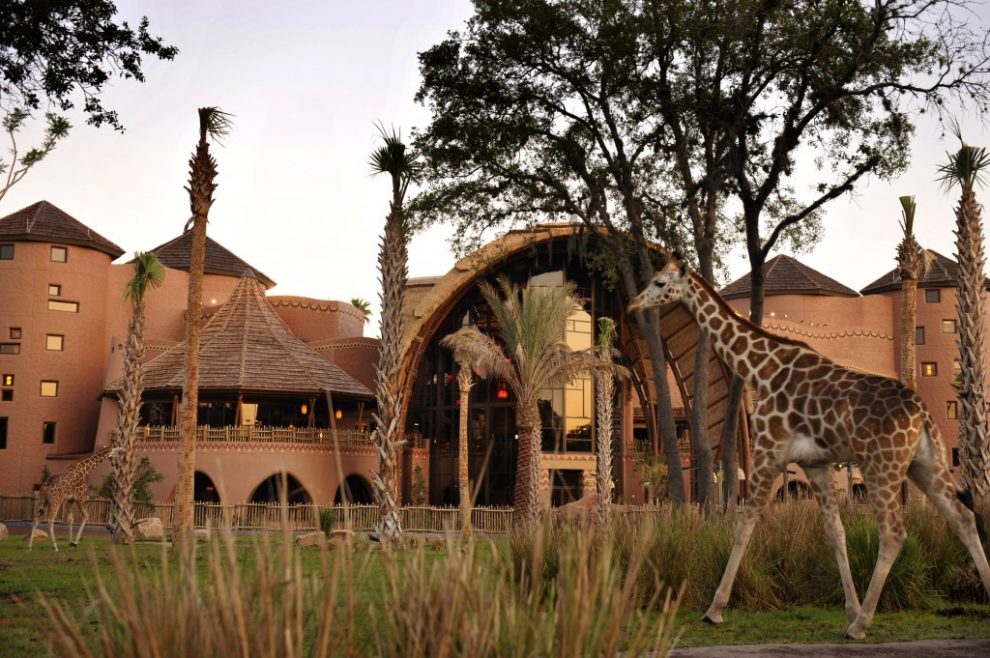 Disney's Animal Kingdom Lodge is unlike any other resort at Walt Disney World. This deluxe level resort is home to over 200 animals and birds and has one of the largest collections of African art in the United States. If you love the atmosphere of Animal Kingdom Park and being fully immersed in an experience, this is the place for you! Here are our top 5 reasons to stay at this fantastic resort: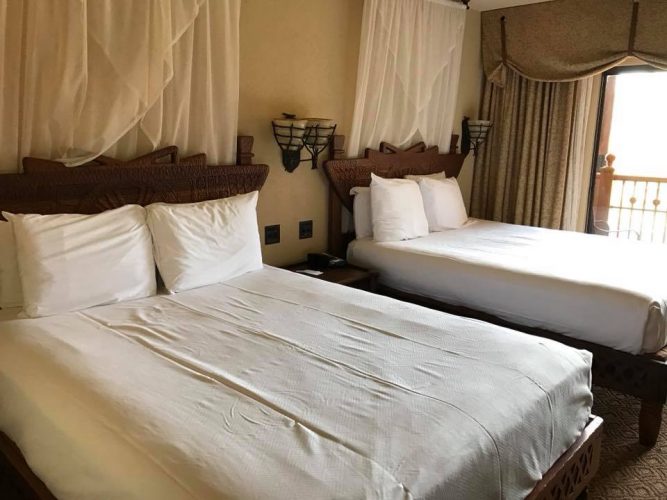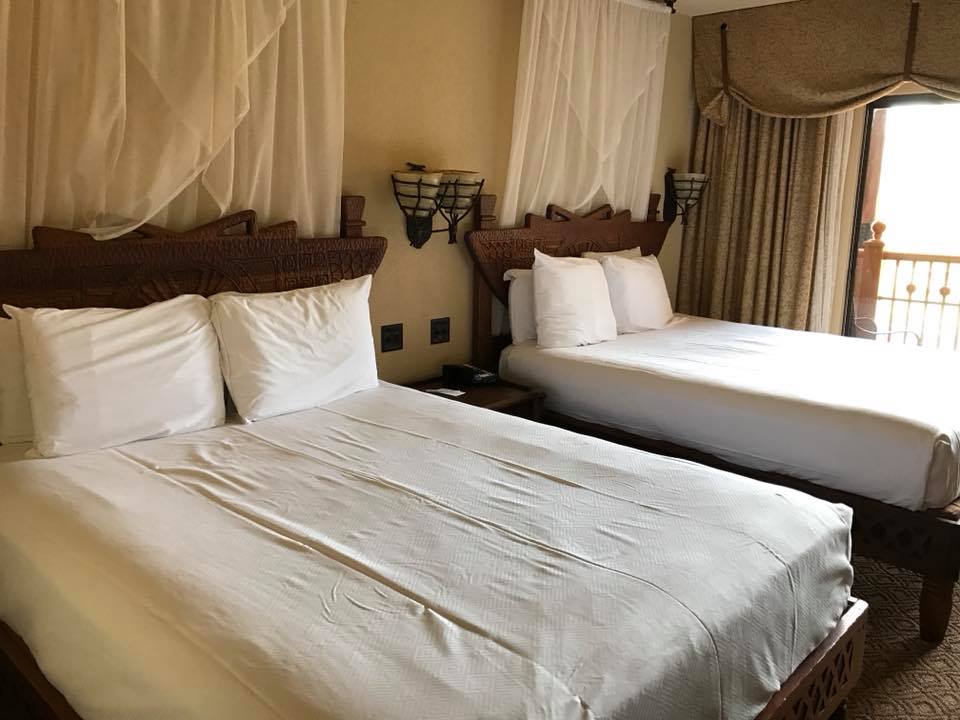 Amazing Rooms
All rooms at this resort feature beautiful African-inspired textiles and art. Combine that with the fact that most rooms have views of the savannah and you won't want to leave the resort! Animal Kingdom Lodge offers standard size rooms as well as suites for larger parties.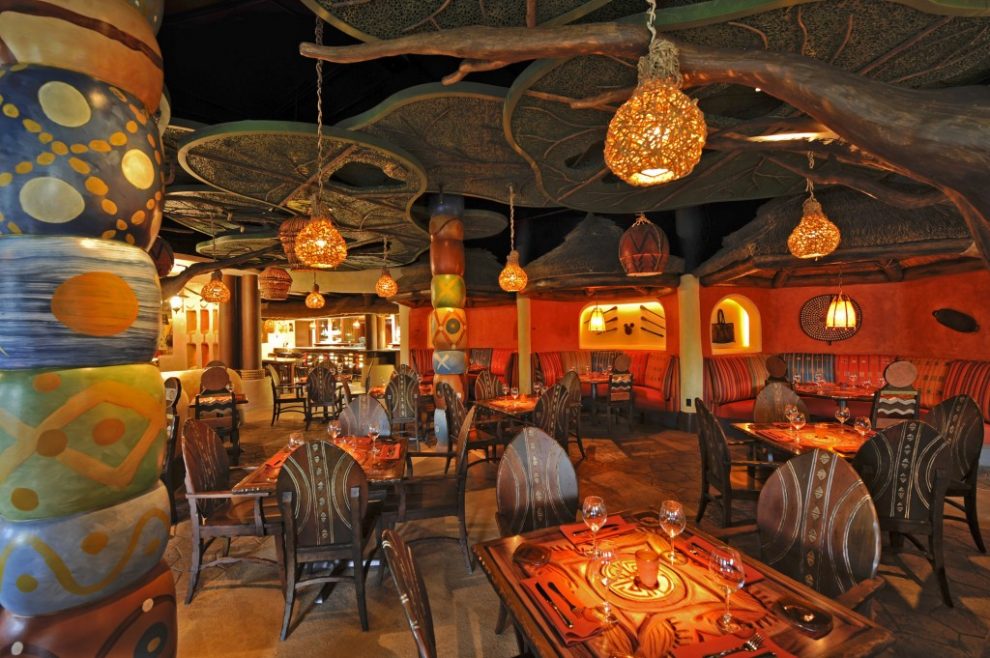 Incredible Restaurants
Animal Kingdom Lodge is home to 3 great sit-down restaurants- Jiko, Sanaa, & Boma- and they are not to be missed! Jiko, which means "the cooking place", is known for its blend of Indian, Mediterranean, and of course African cuisines. Jiko is located in Jambo House and is a Signature Dining location, which means it's a bit fancy. Nearby, at Boma, you can enjoy the views into the open kitchen as well as all-you-care-to-enjoy buffets at both lunch and dinner seatings. Still hungry? Head over to Kidani Village and tempt your tastebuds at Sanaa, where you can enjoy a savanna view while you dine. Don't miss out on the well-known Indian Style Bread Service on the appetizer menu!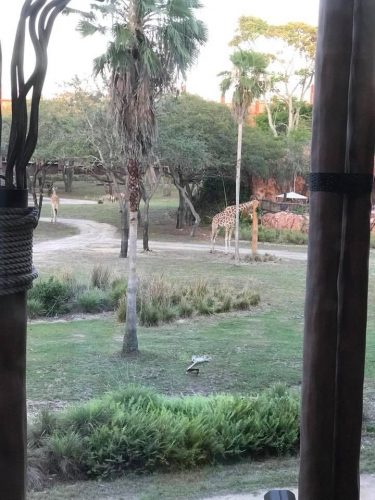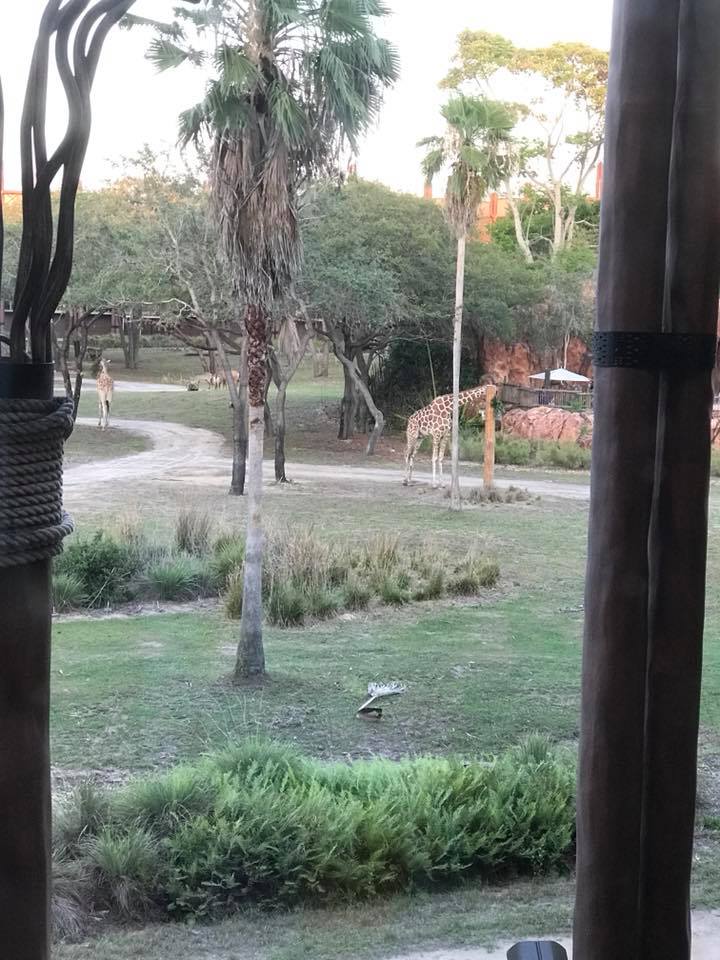 Animals!
The biggest draw at Animal Kingdom Lodge is the animals that live at the resort. Being surrounded by wildlife before you even step foot into Animal Kingdom park is a truly unique experience. There are lots of great vantage points at the resort, so you don't need to be staying in one of their beautiful rooms to see the creatures. One of the best spots to see them is the walkout located near Sanaa. Take a seat in one of the rocking chairs and enjoy the views, or perhaps chat with the friendly and knowledgeable cast members who can tell you all about the animals before you.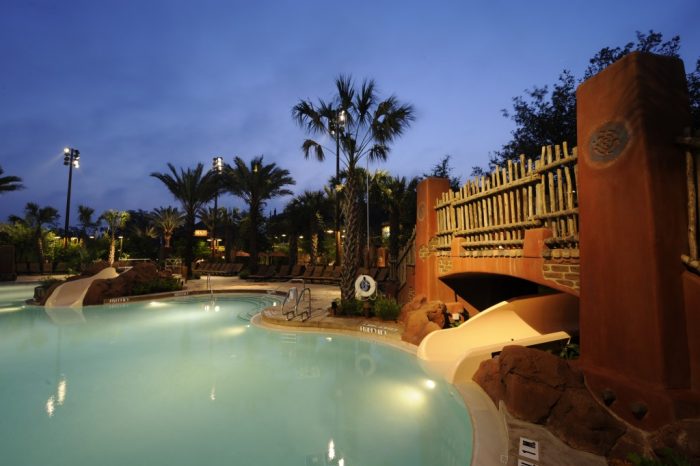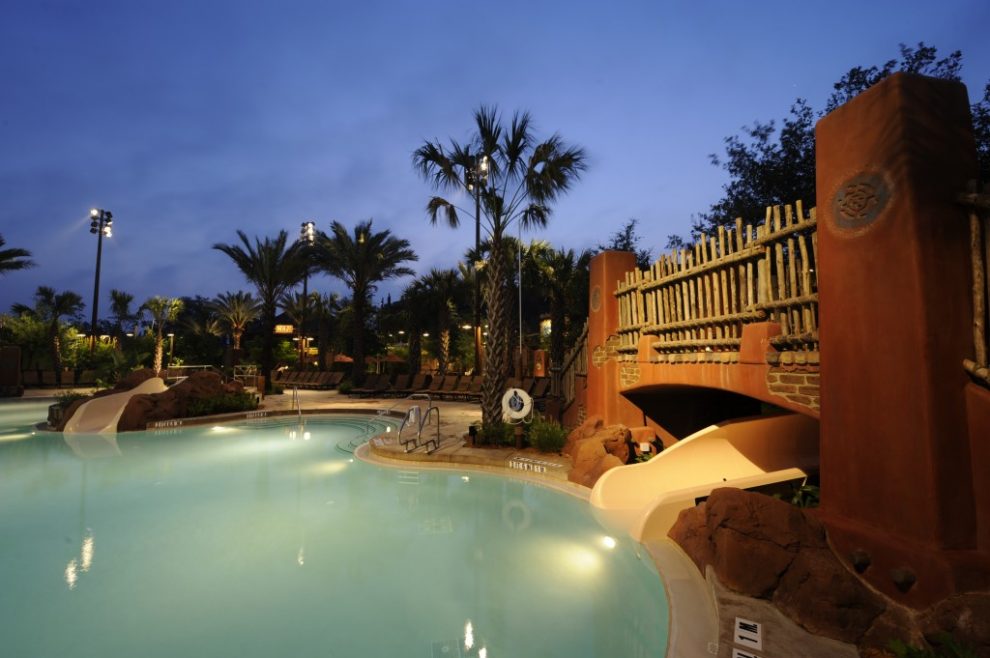 Exciting Pools
There are 2 great pool areas at Animal Kingdom Lodge. The Samawati Springs pool at Kidani Village is definitely one that will please the kids in your group. The pool itself has a waterslide, and nearby the children can enjoy a water playground with lots of squirting and splashing fun. At Jambo House, guests can also enjoy a beautiful pool (also with a waterslide) and children's wading area. There are whirlpool spas available at both locations as well.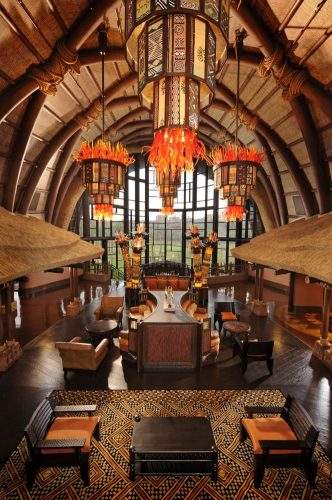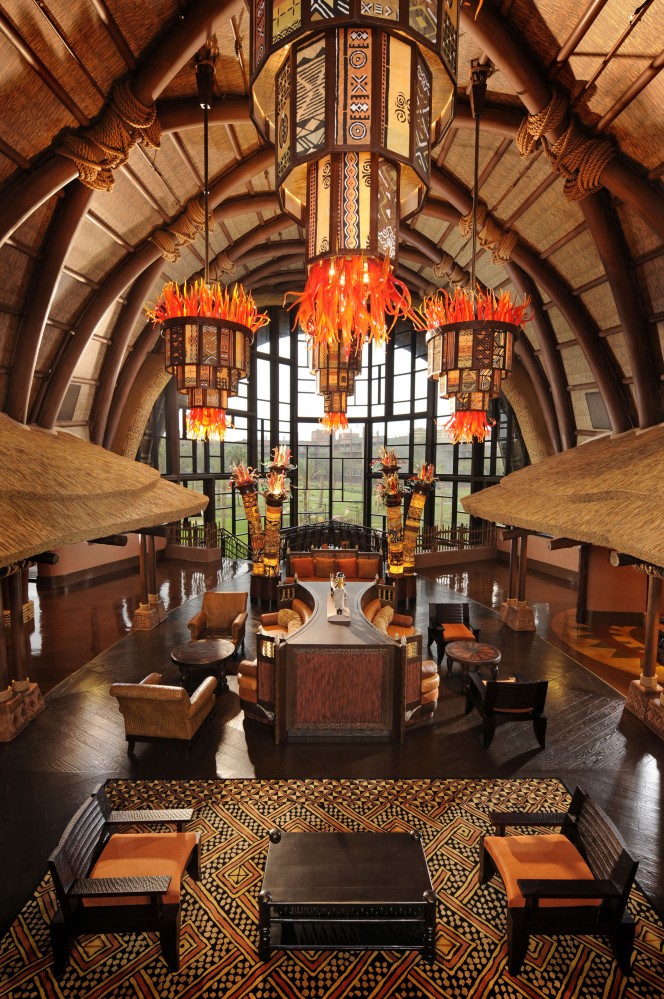 Breathtaking Lobby
Animal Kingdom Lodge's Jambo house boasts a breathtaking lobby with floor to ceiling glass windows overlooking the savanna and rich, dark wood all around. Walking into the lobby is sure to make you say "wow!". Be sure to take some time to really explore and examine the artifacts that are kept in the room as well.
Have you ever stayed at Disney's Animal Kingdom Lodge? Even if you aren't a guest staying at the resort, you can still explore and enjoy the hotel and its animals. If you'd like help planning and booking your next magical Disney vacation so you can experience this wonderful resort, contact me today! I am a travel agent with Amazing Magical Adventures and my services are complimentary. 
Photo Source: Disney & Sara Solberg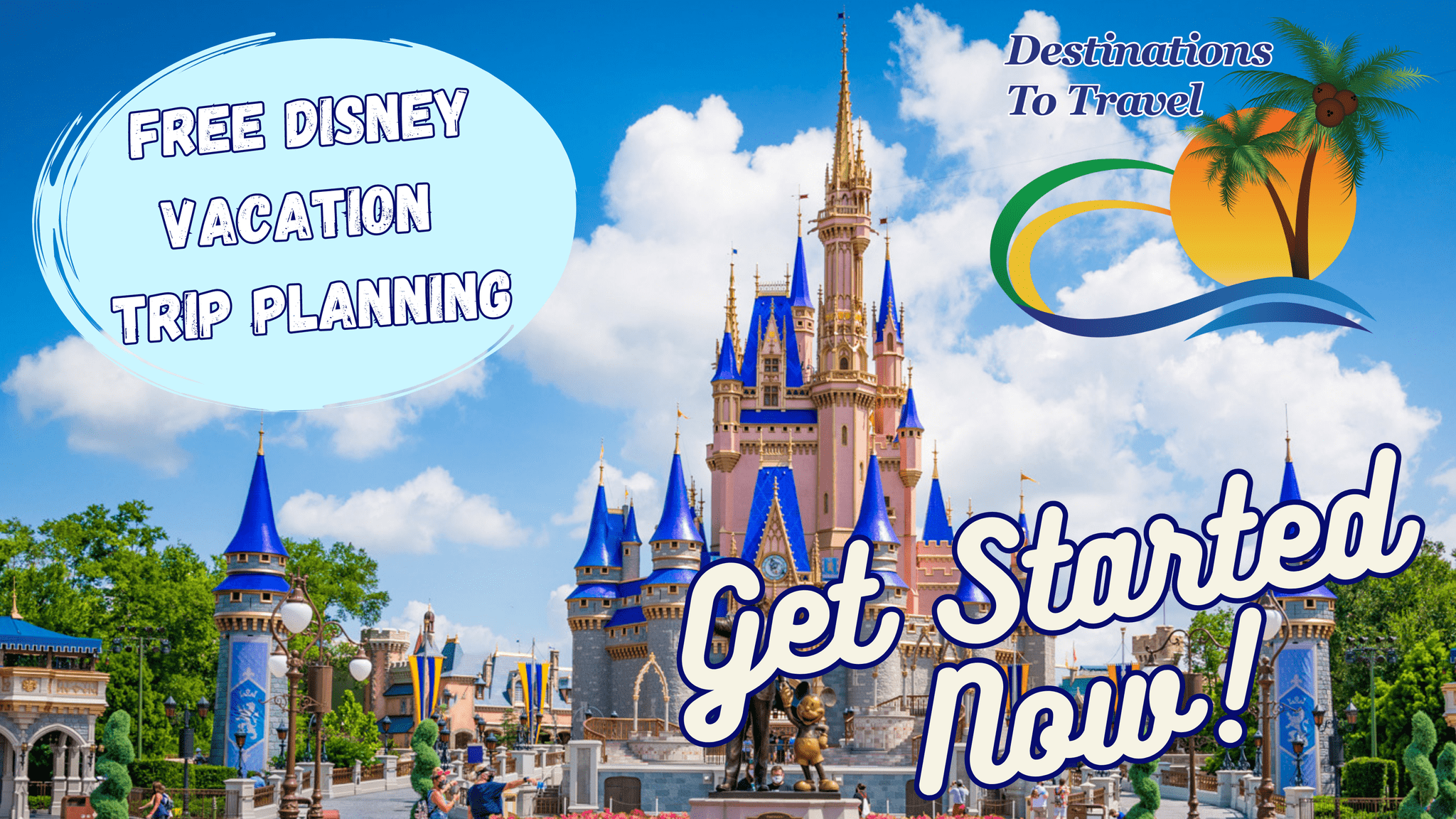 Let our friends at Destinations to Travel help you book your next Disney Vacation. They are the preferred Travel Agency of Chip and Company and Disney Addicts, and who we use ourselves.
Get started Now for your FREE No Obligation Quote.
Book With our friends at Destinations to Travel