With the year's D23 convention just a few days away, the Disney rumor-mill has been ripe with speculation that a whole slew of new offerings could be just around the corner.   Some seem possible, some would be amazing and others, well, they're downright outlandish.  Whether they end up being officially announced or dispelled by Disney, here's 8 rumors that we hope we find out the answer to during D23.
1. Will their be a Tron Coaster? Setting the Disney-sphere ablaze this week were rumors that Magic Kingdom's Tomorrowland Speedway would be closing to make way for the Tron Lightcycle Power Run, a semi-enclosed steel roller coaster where space-aged cycles are the ride vehicles.   A similar attraction is already winning over fans at Shanghai Disneyland where it opened last year.  Many seem to think that this is a sure thing, that an announcement is imminent and that it will debut during Disney's 50th Anniversary in 2021.  Others think it unlikely that the Speedway, a Magic Kingdom original attraction will be making a departure.  Only time will tell.
2. Could Zootopia Land be coming to Animal Kingdom?  Though Pandora – The World of Avatar has just opened, word on the street is that Animal Kingdom may already have it sights set on another expansion this time centered around the film Zootopia.  A question that has been going around for a while is what to do with Rafiki's Planet Watch,  a really underutilized part of the park that is only accessible by train.  Not only does Zootopia feel like a perfect fit,  reaching it by train just like Judy Hopps did in the film sounds magical.  This is definitely an expansion we'd like to see so we'll be watching closely over the next week.
3. Guardians of the Galaxy Land at Epcot –   If there's one rumor that Disney fans are feeling pretty confident will come to fruition it is that Guardians of the Galaxy will have some sort of presence at Epcot and that it is slated to replace the Universe of Energy and perhaps even the Wonders of Life Pavilion in Epcot's Future World section.  What exactly will be in this new land?  Nothing concrete has surface yet but we like the rumor that Epcot may be getting its first roller coaster.  Hopefully, this week's events will be able to shed some light on what Guardians fans can expect in the months an years ahead.
4. Could Coco be replacing the Grand Fiesta Tour at Epcot's Mexico Pavilion?  The next Disney • Pixar film to be released this year is Coco on November 22nd.  Slated to be Pixar's first musical, the movie is steeped in Mexican culture and centers around a boy making a journey to the Land of the Dead to visit his lost ancestors.   The film is expected to be wildly popular and already the rumor mill is swirling that Disney may already be talking about giving the characters from this film  a permanent  home over at Epcot's Mexico Pavilion.  The Grand Fiesta Tour currently housed in the Pavilion is only one of two rides located in the World Showcase (the second being Frozen Ever After in Norway) and already insiders are remarking that revamping the ride with a Coco theme would be a great way to draw new visitors to this area of the park.   With the movie not even released yet it may be too early to tell but we're hoping to hear murmurings during D23.
5. Could Paint the Night be coming to the Magic Kingdom? –  When The Main Street Electrical Parade left Disneyland last Fall, there was a noticeable gap in the late night Parade offerings over at Magic Kingdom and the parade, a long-time staple for Disney fans was sorely missed.  Rumors have been circulating for a while that Paint the Night could be coming to Walt Disney World from Disneyland in California.  Speculation was that when the Main Street Electrical Parade hit the West Coast that Paint the Night would head east.  However, it hasn't quite worked that way and with the Main Street Electrical Parade only running until the end of the Summer at Disneyland it will be interesting to see what happens next.   D23 should give us some insights as to whether this rumor is dead in the water or whether Paint the Night may yet be given a chance to wow Disney World visitors.
6. Will Spaceship Earth and IllumiNations be re-imagined?  As you know, most of the attractions at Disney's Epcot rely on corporate sponsorship agreements as has been the case with both Spaceship Earth and Illuminations which for the last 12 years have been sponsored by Siemens.  It has recently been announced however that the contract between Disney and Siemens is coming to an end with no plans to renew so what does this mean for the future of both of these Epcot offerings?  Rumor has it that both may be re-imagined as part of a larger Epcot project though there's no news yet on what this might entail.   If big plans are announced regarding Epcot at this year's D23, no doubt these attractions will factor heavily into the discussion!
7. Could Walt Disney World be getting Star Wars Resort?   This is definitely a rumor creating a lot of buzz. As we all know, Hollywood Studios is undergoing construction for a massive Star Wars Land expansion which is slated to open in 2019.   The Disney rumor mill got excited when a survey began circulating on Swagbucks earlier in the year asking guests their thoughts on a hotel that would be set "inside" a starship, leading many to speculate that Disney was looking into the possibility of Star Wars-themed accommodation.  The option being proposed in the survey was a Star Wars themed hotel that would allow guests to become part of the story during a two-day space odyssey.  Here they would be able to interact with characters and even be trained in the ways of the Force.  This is another rumor that we really want to see proven true in the months ahead.
8. Could a Ratatouille Ride be coming to Epcot ? –  It could be a big year for Epcot at D23 if all of the rumors prove true.  The latest one we are hearing is that the France Pavilion in the World Showcase may be expanded to include a new Ratatouille Ride! This is a rumor that has been circulating since a similar ride premiered in Disneyland Paris but new permits filled recently for a possible Epcot expansion are leading many to speculate that an official announcement may definitely be in the cards at this year's D23 event.  It would be nice to see Remy and friends add a bit of family fun to the World Showcase and with a highly successful version of the attraction already wowing guests overseas, it just seems like a nice fit.   We're keeping our fingers crossed for an announcement.
D23 is always an exciting time for Disney bloggers, fans and visitors to find out the latest on what will be happening in the Disney-sphere in the years ahead.  It's bound to be a busy week here at Disney Addicts and Chip and Co so please keep following along and we'll keep you will informed of the latest D23 news and updates.  Let's hope at least a few of the fantastic rumors listed above end up being true!
Planning a visit to Disney World?  Get a FREE quote by filling out the form below.
Looking to book for 2018? Why not consider working with an Authorized Disney Vacation Planner?  As an agent with MickeyTravels, I will be on the lookout to make sure you are always getting the best discounts available.  Best of all my services are absolutely FREE. You would pay the same as if you were to book directly with Disney. Get in touch toll free at 1.800.801.4025 via email at mroden@mickeytravels.com or follow along on Facebook. 
Image copyright Disney.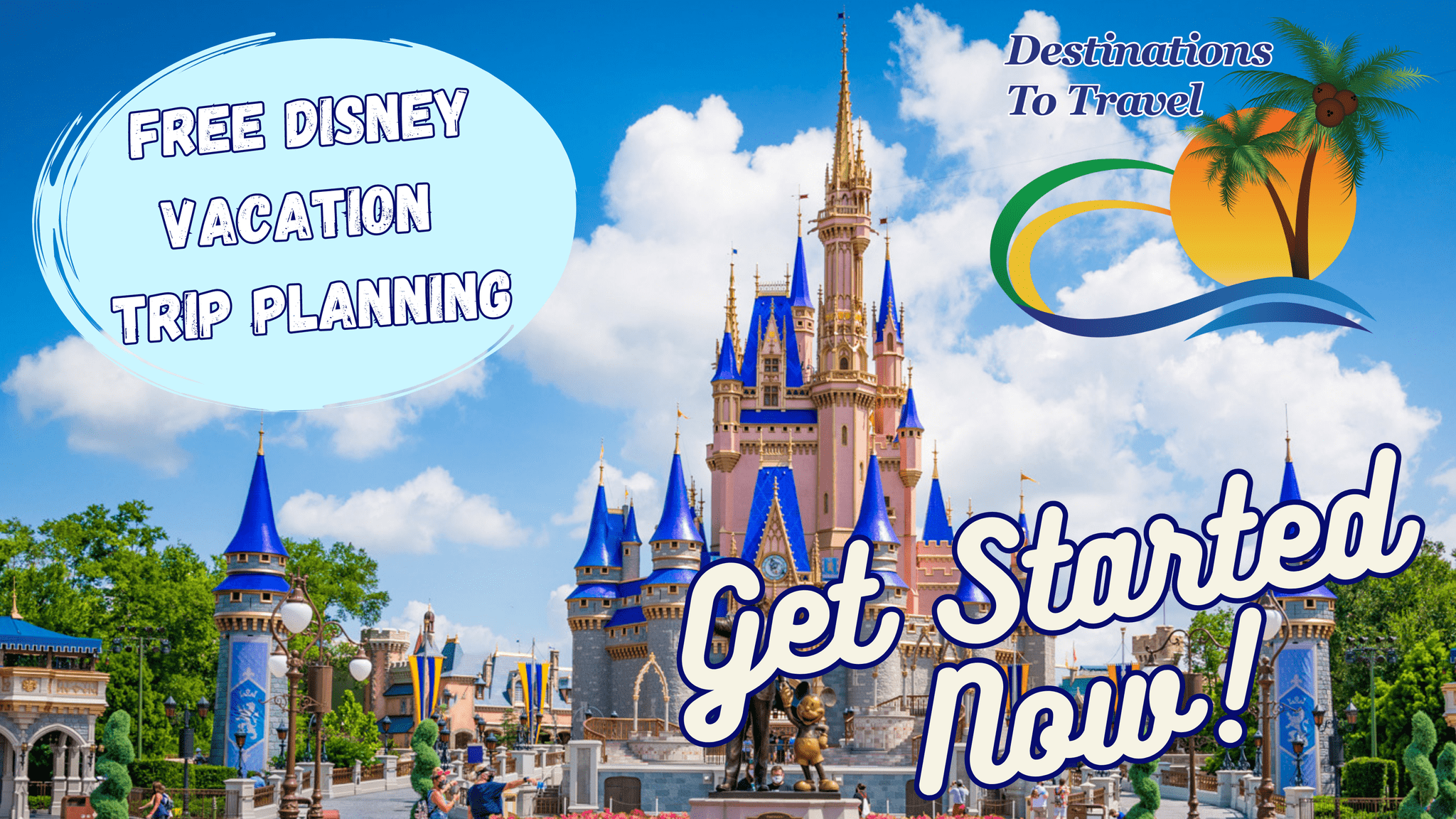 Let our friends at Destinations to Travel help you book your next Disney Vacation. They are the preferred Travel Agency of Chip and Company and Disney Addicts, and who we use ourselves.
Get started Now for your FREE No Obligation Quote.
Book With our friends at Destinations to Travel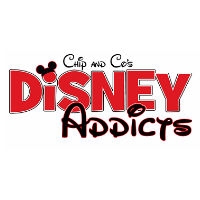 Latest posts by Disney Addicts Past Writers and Friends
(see all)