With only a few days to go until Thanksgiving and Christmas only 4 weeks away, we are about to enter a period at Walt Disney World where crowds can be among the highest all year.  For many, visiting Disney World during the Winter Holidays is a necessity due to work and school commitments. Though the crowds during Thanksgiving and Christmas are noticeably larger than other times of year (with the exception of Summer) with a little bit of foresight and some careful planning you can still have an absolutely magical time.  To help you navigate the seas of people during your Yuletide Disney getaway here are 9 quick tips on managing crowds.
1. Pre-book your FastPasses.  On-site guests have the option of booking 3 Fastpasses a day (for one theme park) during each day of your stay 60 days before your vacation.  This allows you to skip the lines and go to the front of the queues on these attractions.  Guests staying offsite can go through the same process 30 days in advance.  Reservations can be made online using your My Disney Experience account.  When crowds are at their peak, this early booking window is an absolute must do.  Waiting and booking Fastpasses at the kiosks while you are in the park may result in limited availability.  Another quick tip: Don't use your Fastpasses first thing in the morning when lines are at their lowest.  Instead, save them for later in the day (lunchtime and after) when crowds and temperatures reach their peak.
2. Have an action plan.  Even if you consider yourself a more fly-by-the-seat-of-your-pants kind of family, laying a bit of groundwork before your Disney days is generally a good idea.  Do some research in advance on key attractions you want to be sure to hit each day.  Pick up park maps at your resort's front desk, give them a look over and have a basic order and path worked out for what you'll do each day.  A little bit of preparation can go a long way.  Many families, when confronted with the crowds, can feel a bit overwhelmed and lose their way.  It's nice to have a list to revert to if this happens.
3. Arrive early.  If you're visiting on a day with heavy crowds, it's a very good idea to get to the parks as early as possible.  Nowhere is this truer than at the Magic Kingdom which has been known to reach capacity and close its doors to visitors on busy holidays.  Being early to the parks lessens your chance of being turned away. Also, during the first two hours that a park is open the lines will be at the lowest they'll be that day.  Regardless of the season, mornings do carry the possibility of being able to ride some of your favorite rides with lines under 20 minute.  The mindset of many Disney travelers is to have a lie in and hit the parks between 10:30 – 12:00.  Buck the trend and get there before the crowds descend.  You'll be thankful you did.
4. Take an afternoon break. If visiting during a busy period like the lead-in to Thanksgiving or Christmas, my family is always big on taking an afternoon break.  Try and get to the park early, get a few good hours of ride time in while guests are still arriving and then when things start to get overcrowded around lunch time, head back to your hotel and take a break. Head back to the parks around dinner time and you'll usually find that things have calmed down a bit.  For those attending one of Mickey's Very Merry Christmas Parties, heading back to the Magic Kingdom at 6pm still means a whopping 6 hours at the park!  The only time I would not recommend this is if you hear a park is approaching capacity. If you leave during this period, you run the risk of not being allowed back in until crowds have thinned out.
5. Know what parks to avoid on busy days-  Extra Magic Hours is such a popular perk for those staying at Walt Disney World that you can pretty much guarantee that the park opening an hour early for guests will be the busiest park that day.  If there's flexibility in your schedule, visit one of the other parks instead.  Also, if its smaller crowds you're after, avoid Magic Kingdom on holidays like Thanksgiving and Christmas.  Magic Kingdom is the first park guests head to on busy holidays which usually means, heaving crowds, gridlock and closures.  Save Magic Kingdom for one of the other days of your stay and it one of the other parks up instead.
6. Stay late.  For the vast majority of theme parks guests travelling with small children, it is very unlikely that they'll make it past the 3 o'clock parade before crashing.  Crowd-wise this means that things start to thin out around 4pm.  This what makes the afternoon option so great, because if you opted to return to your resort for a bit, this is around the time you'll probably be returning to the theme park.  And for those planning on staying for the evening fireworks, don't leave the minute the fireworks are over unless you want to spend a huge chunk of time wading through crowds, and standing in long lines to get to your car or resort bus.  Instead, take 45 mins – 1 hour and buy those last-minute souvenirs. Enjoy the Kiss Goodnight (a special Magic Kingdom treat) and start to meander out of the park once you notice the crowds die down.  It's a much preferable alternative to leaving with the heaving masses.
7. Check wait times on the My Disney Experience app. Before you head out on your Walt Disney World vacation, familiarize yourself with the My Disney Experience App and make a point to use it while at the parks.  Not only does it serve as the dashboard from which you'll manage your dining reservations and Fastpasses but it also has a terrific feature that tells you the current wait times of any Walt Disney World attraction.  Save yourself heading over to Splash Mountain only to find the line is 90 minutes long.  Stuck for something to do? Check and see which rides have wait times under 30 minutes and make that your next stop.  Wait Times are not always 100% accurate but its better than wandering from one place to the next in search of shorter lines.
8. Come up with ways to stay busy in line.  Moms and dads, if you know you'll be visiting during the busy season, come up with ways to keep your kids entertained in line.  Download a charades game on your mobile phone that the family can play together.  Pack little games, treats, flashcards etc.  anything that you think might keep your kids entertained.  It also helps to pack easy snacks like raisins, fruit roll-ups, Goldfish, as the hunger doesn't really seem to hit when children are excited but rather when they're in line doing nothing.   If you fill your park bag full of some waiting in line essentials then it will definitely make the time standing around go a lot faster.   
9. Take one of the first resort buses in the morning.  I've seen this on nearly every Disney vacation I've taken. Families go to hop the bus around 8 – 8:30 in the morning only to find that its chaos.  When crowds are high, the buses get backlogged and you may find yourself waiting a lot longer than you thought.  This is particularly common at larger resorts with more than one bus stop.  For instance, if your bus pulls up to the first stop at Coronado Springs and fills up then it won't make the remaining stops to pick up additional visitors it will just head straight to the parks.  This means people might be waiting a long time until a bus comes along that can fit them.  Its awful when it happens and usually means you'll be late for advanced dining reservations, miss an opening ceremony at the park etc.  However, you  can fix this easily by getting that first bus in the morning. Buses usually leave at around 7:00 – 7:20 in the morning and then every 20 minutes after.  If you're lucky enough to get on of the first few out of the resort they are usually a bit quieter than later in the morning.   Yes you may get to the parks earlier than you thought but a bit of waiting around can be preferable to missing breakfast or Fastpasses.
These are just a few of the strategies you may want to employ to navigate through the crowds at Walt Disney World this Holiday Season. Keep them handy, do a little bit of forward planning and you can ensure that your family is prepared and able to make the most out of a park day where there are high crowd levels.
Click here for your FREE no obligation quote!
Find articles like this helpful? Then why not consider working with an Authorized Disney Vacation Planner?  As an agent with MickeyTravels, I'll be on hand to help you with everything from finding your perfect package to working with you you to organize lots of special seasonal activities to make your Christmas at Disney truly magical.  Get in touch at 1.800.801.4025, via email at mroden@mickeytravels.com or follow along on Facebook.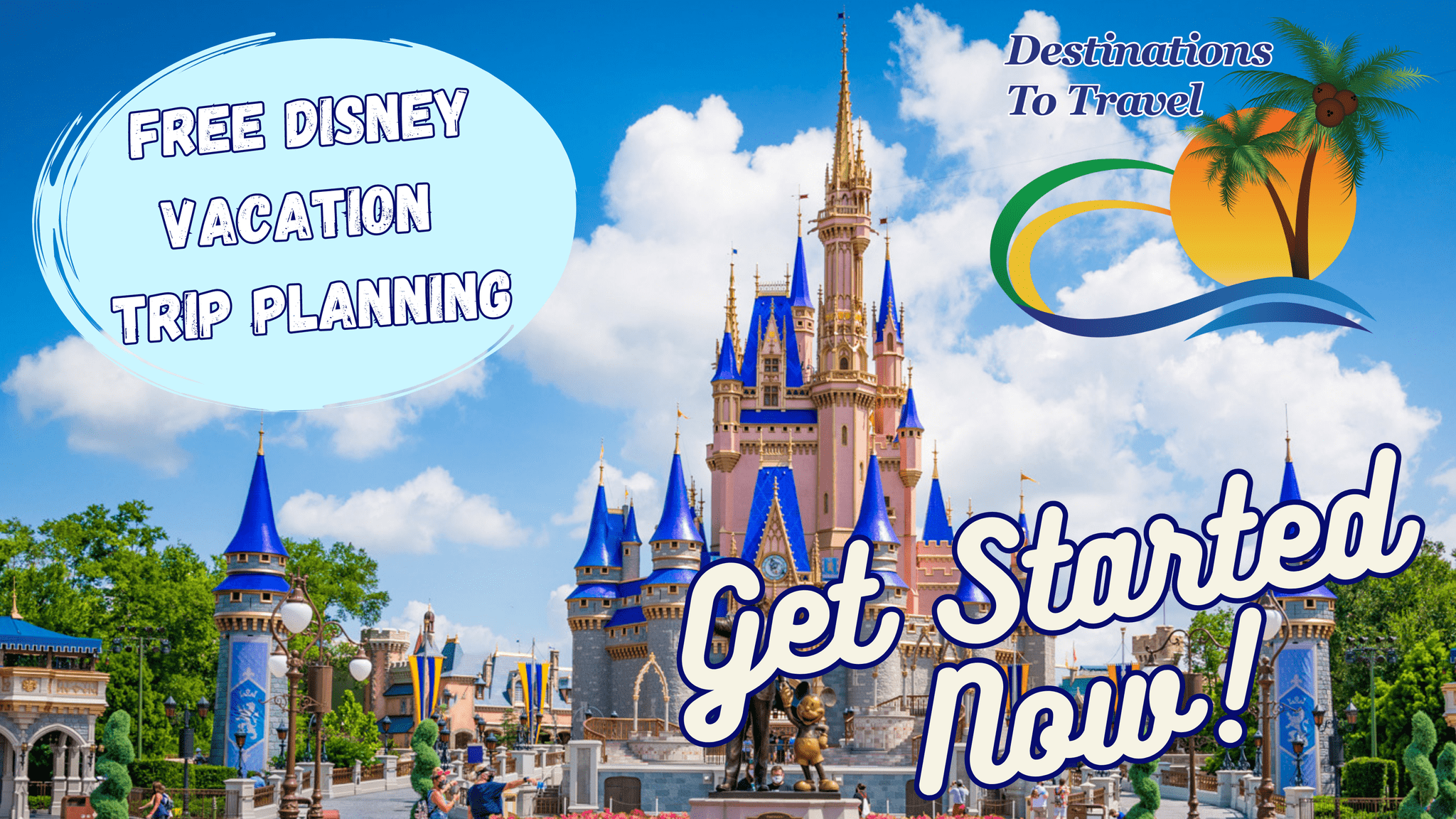 Let our friends at Destinations to Travel help you book your next Disney Vacation. They are the preferred Travel Agency of Chip and Company and Disney Addicts, and who we use ourselves.
Get started Now for your FREE No Obligation Quote.
Book With our friends at Destinations to Travel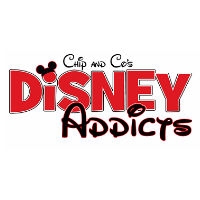 Latest posts by Disney Addicts Past Writers and Friends
(see all)