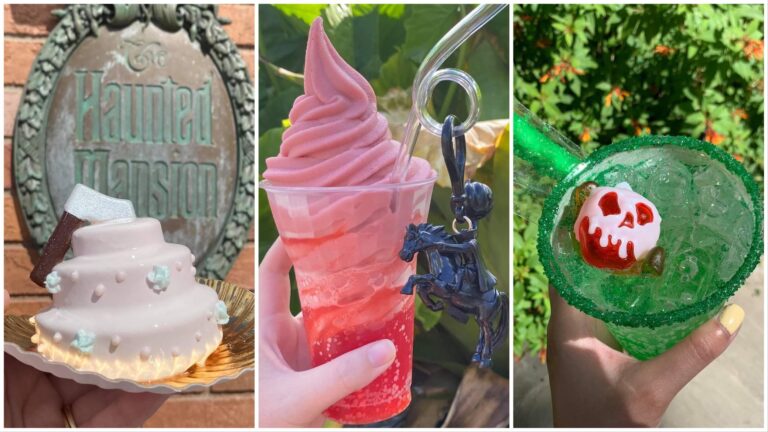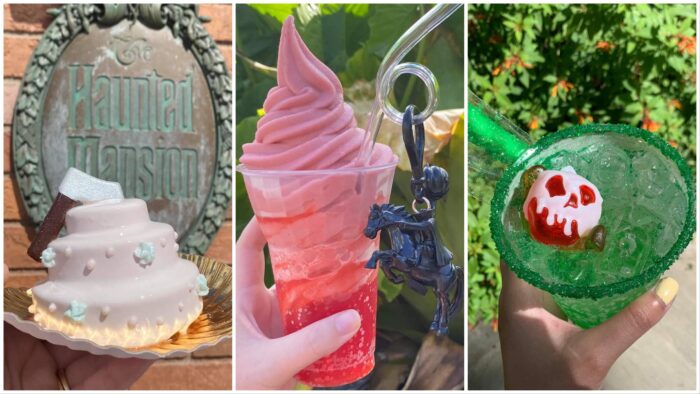 The spooky season is upon us, so if you are visiting the Walt Disney World Resort this fall, you can't miss the Halloween treats they have for you!
Each day we discover a new snack, drink or novelty item at the parks and is hard to keep track of everything, but don't worry! We created a guide of all the fall treats available at Disney World this season. Take a look:
Constance's For Better or For Worse Wedding Cake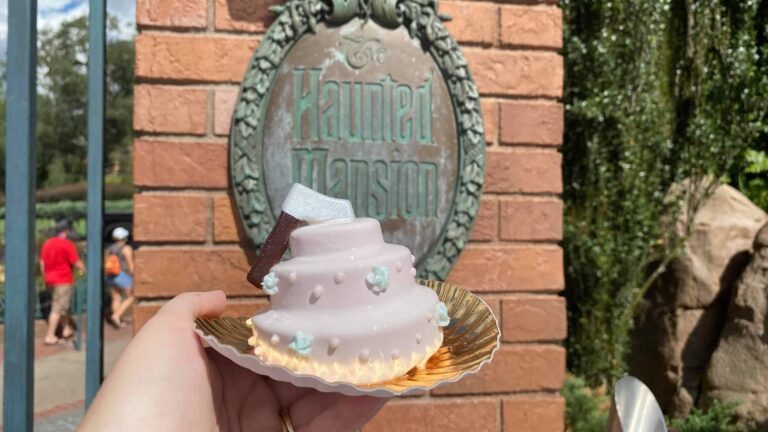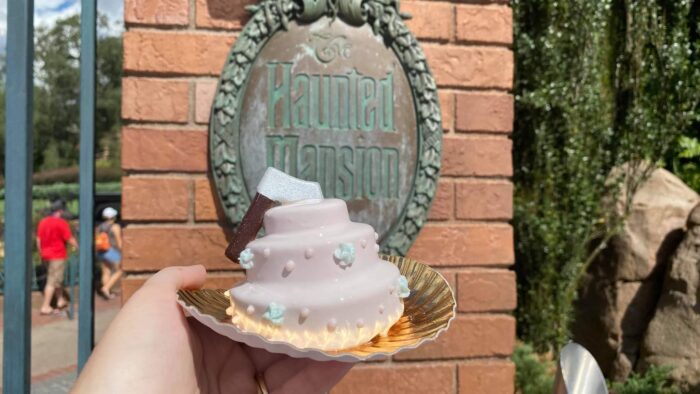 This delicious treat is a citrus scented cake with raspberry bavarian cream, glaçage and buttercream pearls with flowers topped with a chocolate axe.
You can find it at Liberty Square for $6.29.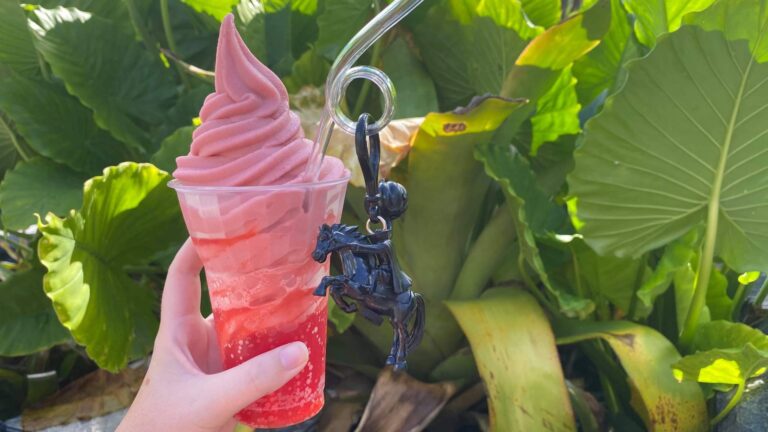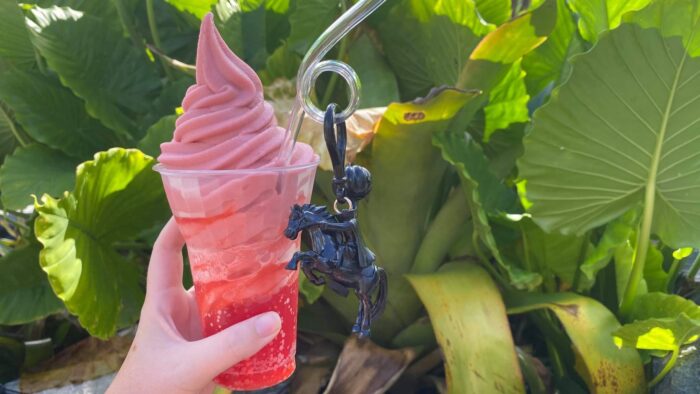 This float is made of strawberry dole whip mixed with strawberry Fanta and it also features a Headless Horseman straw!
You can get it Sunshine Tree Terrace in Magic Kingdom for $10.69.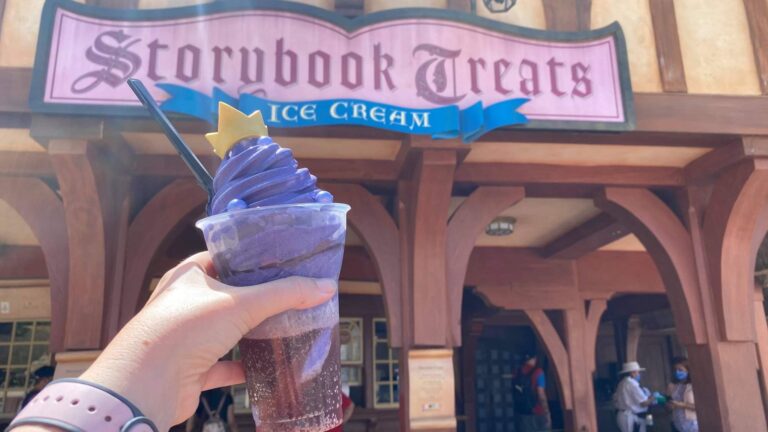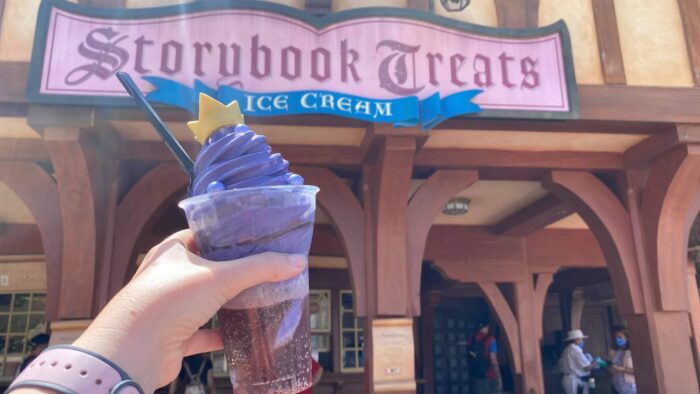 Another wicked float made it's way into Magic Kingdom, this one is cream cheese soft serve, black raspberry syrup and coca-cola.
Find at Storybook Treats in Fantasyland for $6.99.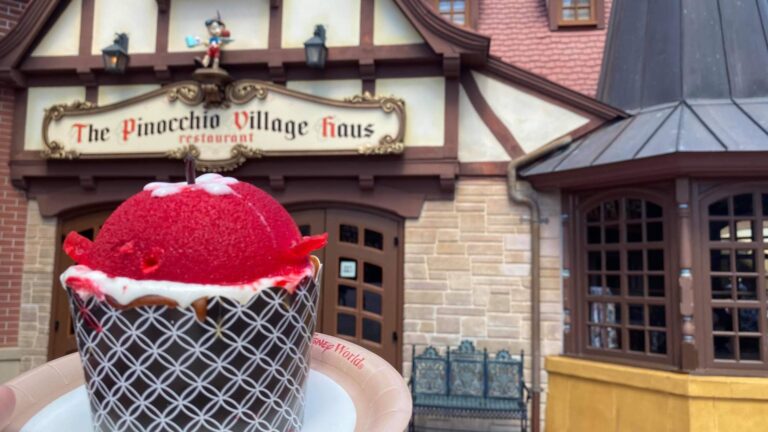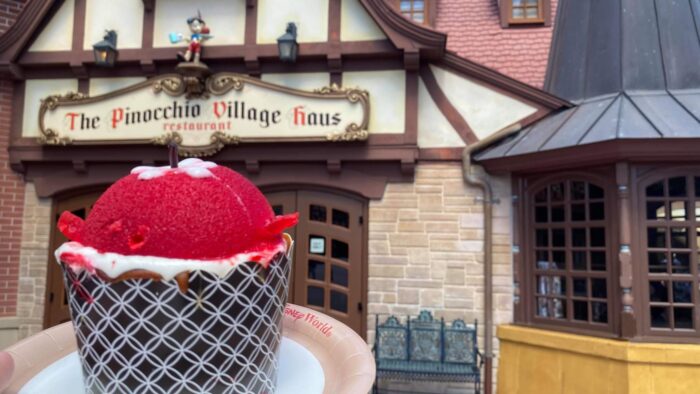 A spiced apple cupcake with pecan crunch buttercream, so good!
You can get it at Pinocchio Village Haus in Magic Kingdom for $6.99.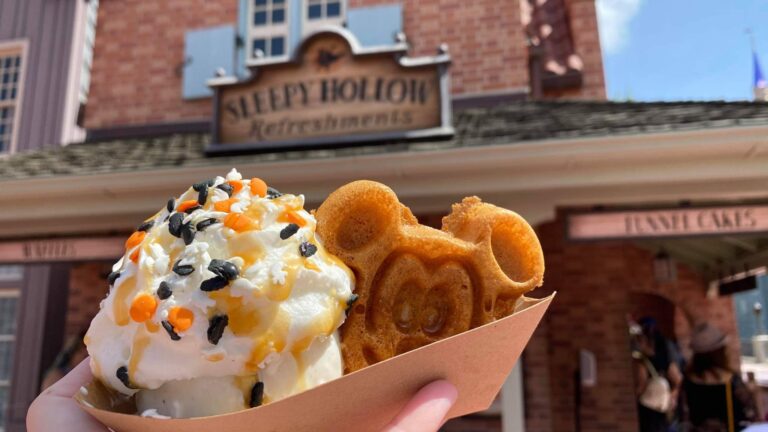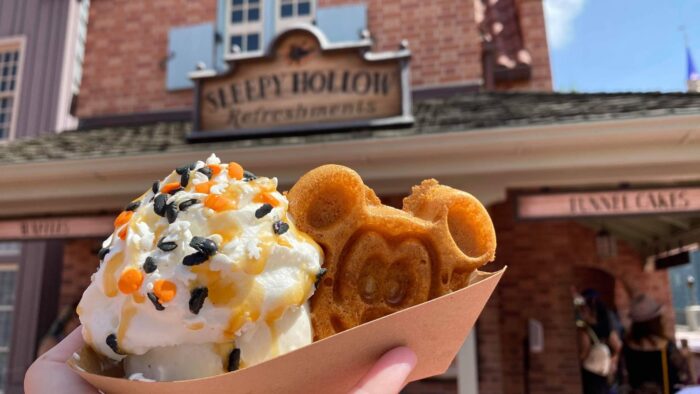 It can't be fall without some pumpkin spice right? This treat is perfect for the season! A spiced flavored waffle topped with vanilla ice cream, whipped cream, caramel drizzle and black and orange sprinkles!
Get it at Sleepy Hollow in Magic Kingdom for $6.49.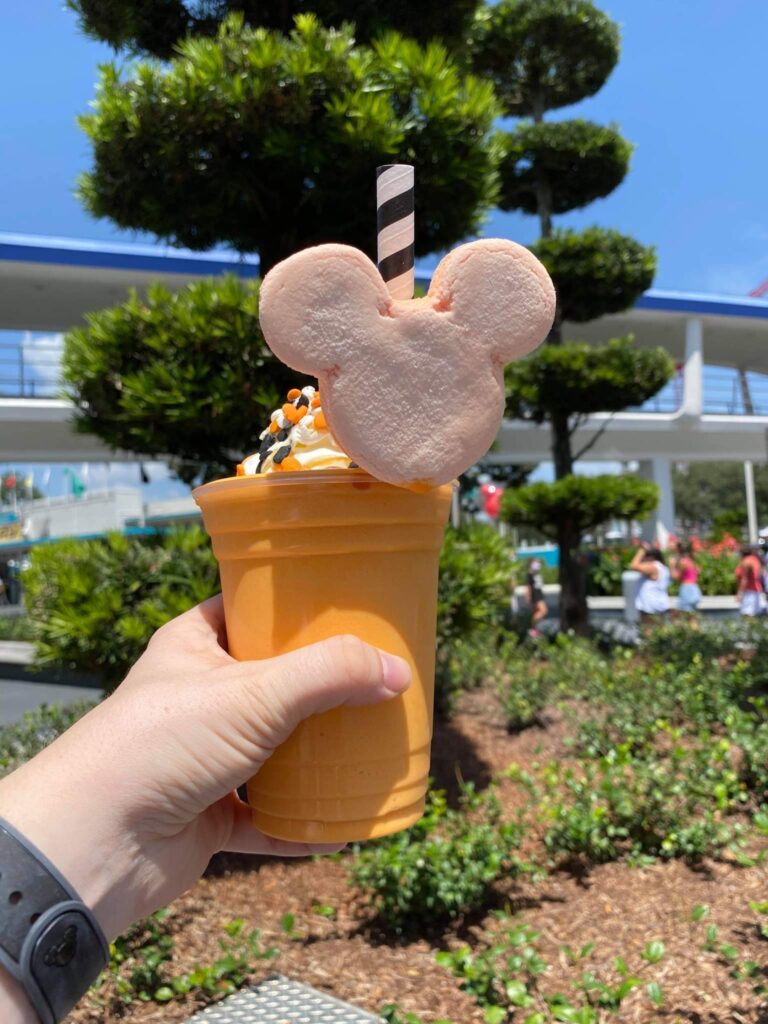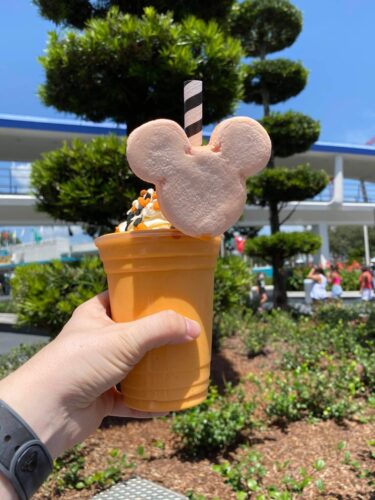 This pumpkin spice shake is topped with whipped cream, caramel drizzle, sprinkles and a Mickey marshmallow straw! So adorable!
Find it at Auntie Gravity's in Tomorrowland for $7.99.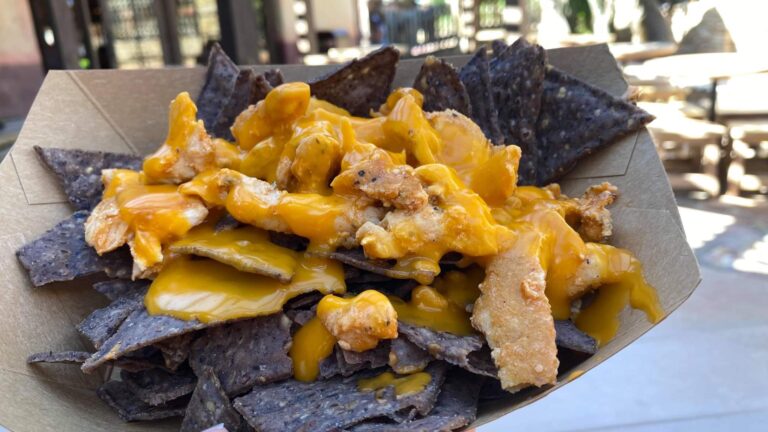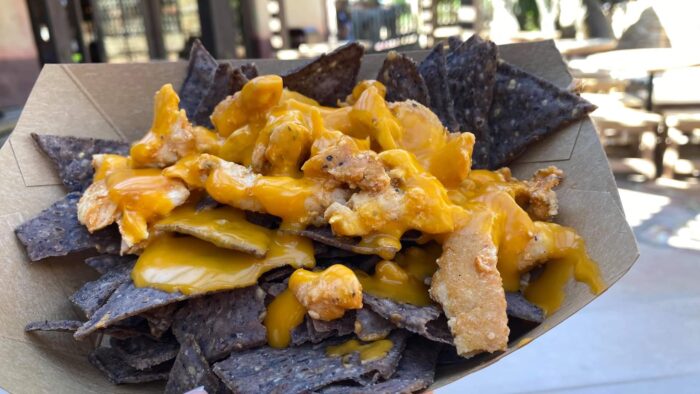 Hades definitely found our weakness with these nachos! They are black bean nacho chips with buffalo chicken and cheese! Yum!
Get them at Pecos Bill in Magic Kingdom for $12.79.
Cinnamon Donuts
These ricotta-dropped mini donuts rolled in cinnamon sugar are delicious little treat to satisfy your sweet tooth.
You can find them at Pecos Bill for $4.99. And you also have the option to get them in a Hitchhiking Ghost container for $16.99!
Mickey Pumpkin Popcorn Bucket and Madame Leota Sipper
But not everything is food at Magic Kingdom, you can also get some novelty items like a Mickey Pumpkin Popcorn Bucket for $22 that you can also get with 2 churros if you prefer, and a Madame Leota Sipper at Sleepy Hollow for $15.99.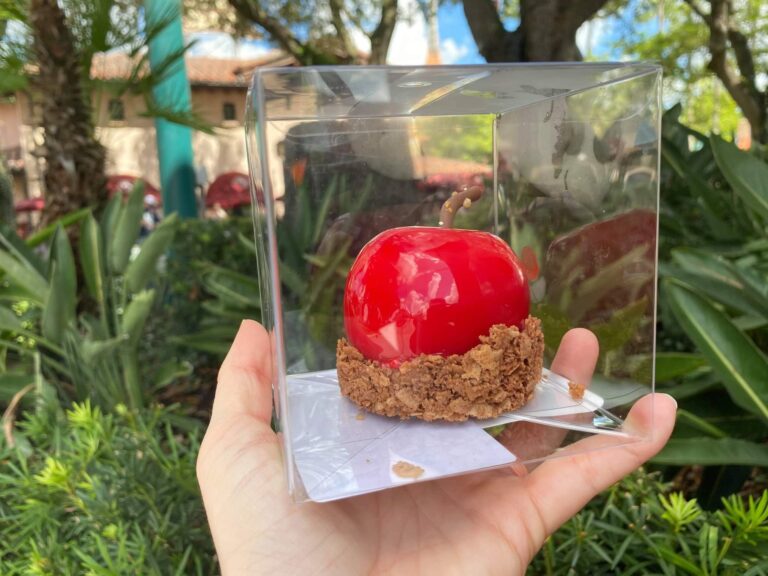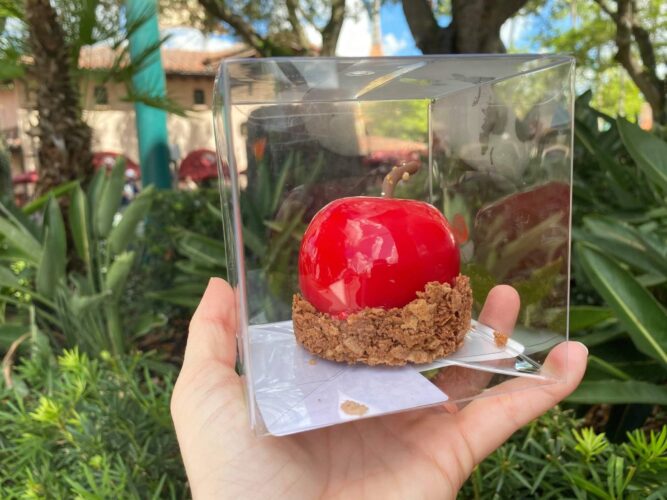 Careful! One bite could be deadly! This treat is an apple and caramel mousse covered in red glazed with a crunchy candy base.
Find it at Trolley Car Cafe in Hollywood Studios for $5.99.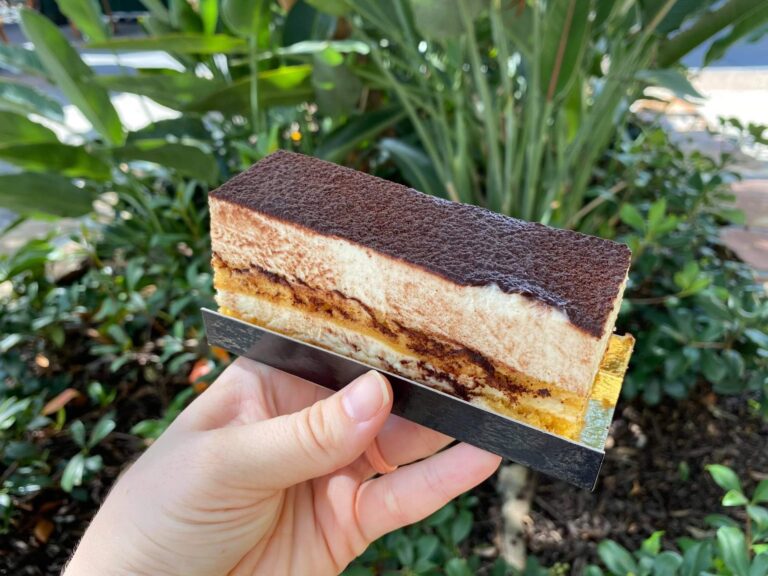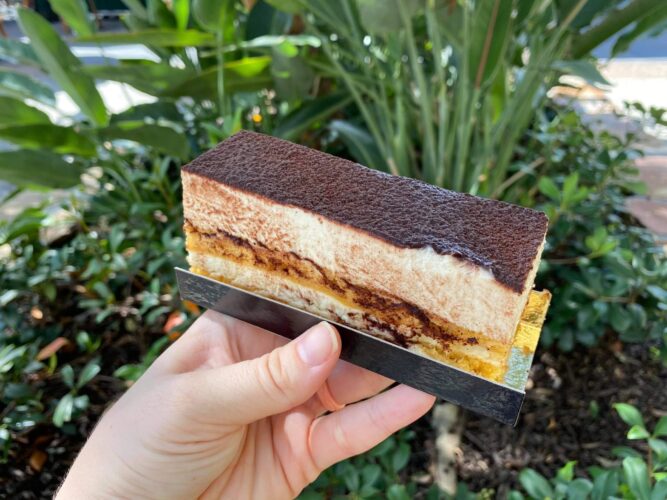 Rosie's All American Cafe in Hollywood Studios is offering a tiramisu with layers of cream mascarpone and spiced pumpkin cake for $4.99.
At the Backlot Express in Hollywood Studios you can find a chocolate eclair with dark chocolate mousse and white chocolate bones for $5.49.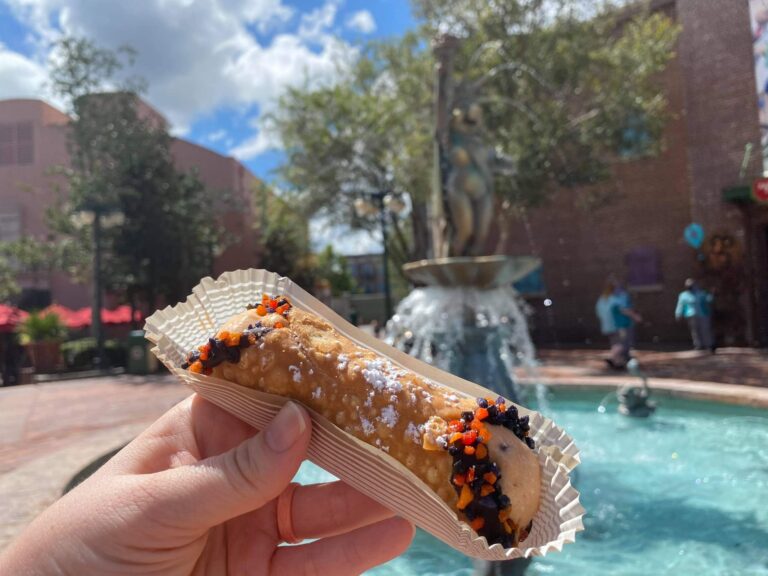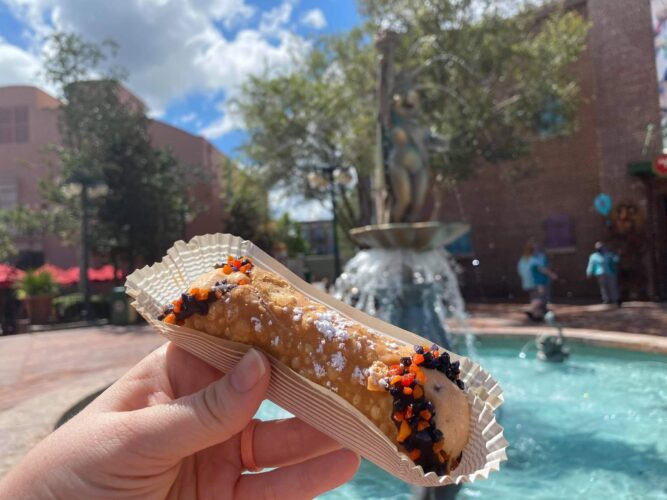 Another pumpkin spice treat can be found at Pizzerizzo in Hollywood Studios. A pumpkin cheesecake mixed with a hazelnut praline crunch in a cannoli shell and it's only $4.99.
Over at Animal Kingdom, you can find a spooky drink made of Sprite with Granny apple syrup flavoring garnished with an apple rock candy straw, gummy worm and a sugar lime rim!
Get it at Flame Tree Barbecue for $10.54.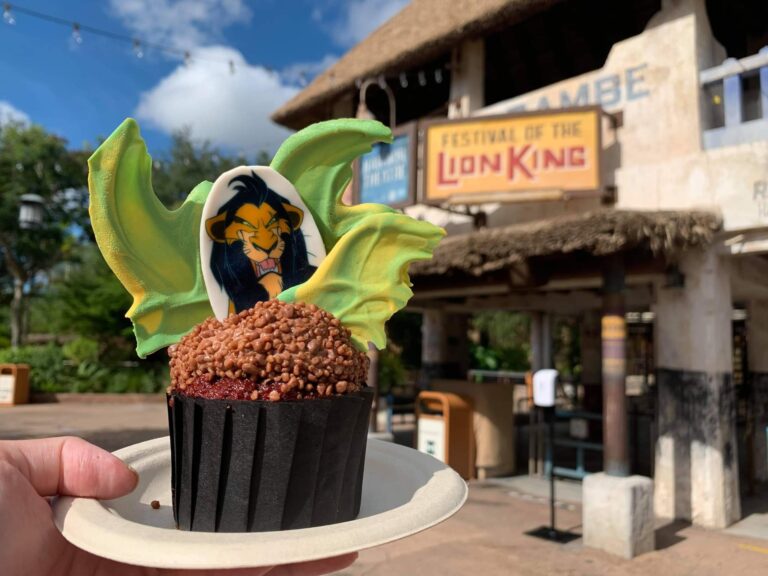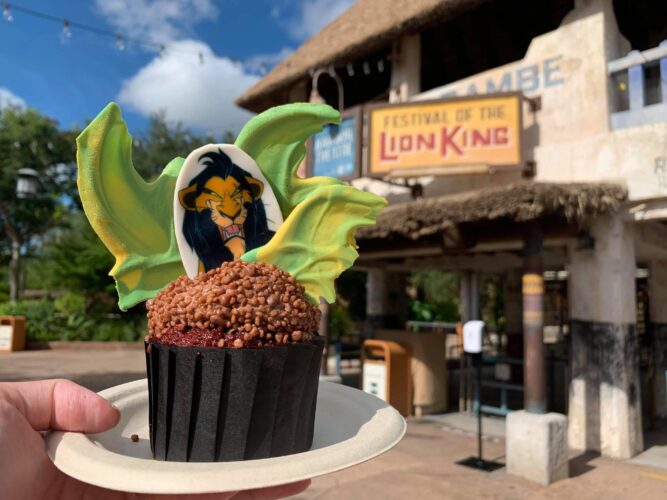 Be prepared! This red velvet cupcake with toasted marshmallow filling topped with chocolate marshmallow frosting, chocolate pebbles, white chocolate flames and an edible icing Scar image is delicious!
Get it in Animal Kingdom for $6.38 after tax.
Over at Disney Springs, you can also find some fall treats: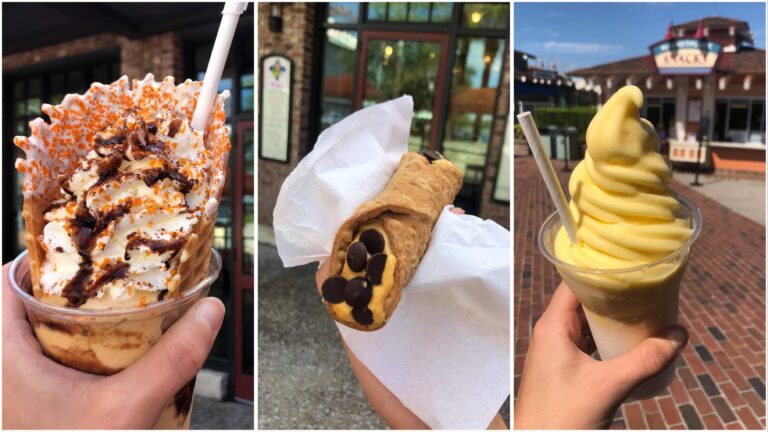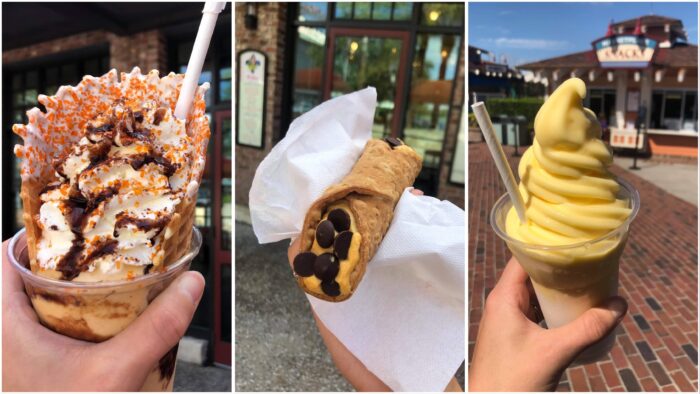 Pumpkin Mudslide (Vivoli il Gelato): A milkshake with pumpkin gelato, tiramisu gelato, milk, waffle cone, chocolate sauce, whipped cream and sprinkles! So good!
Pumpkin Cannoli (Vivoli il Gelato): Filled with pumpkin sweet cream and chocolate chips. You can also pick a regular or chocolate shell.
Piña Colada Float (Marketplace Snacks): Piña colada slush topped with dole whip.
Happy snacking!
---