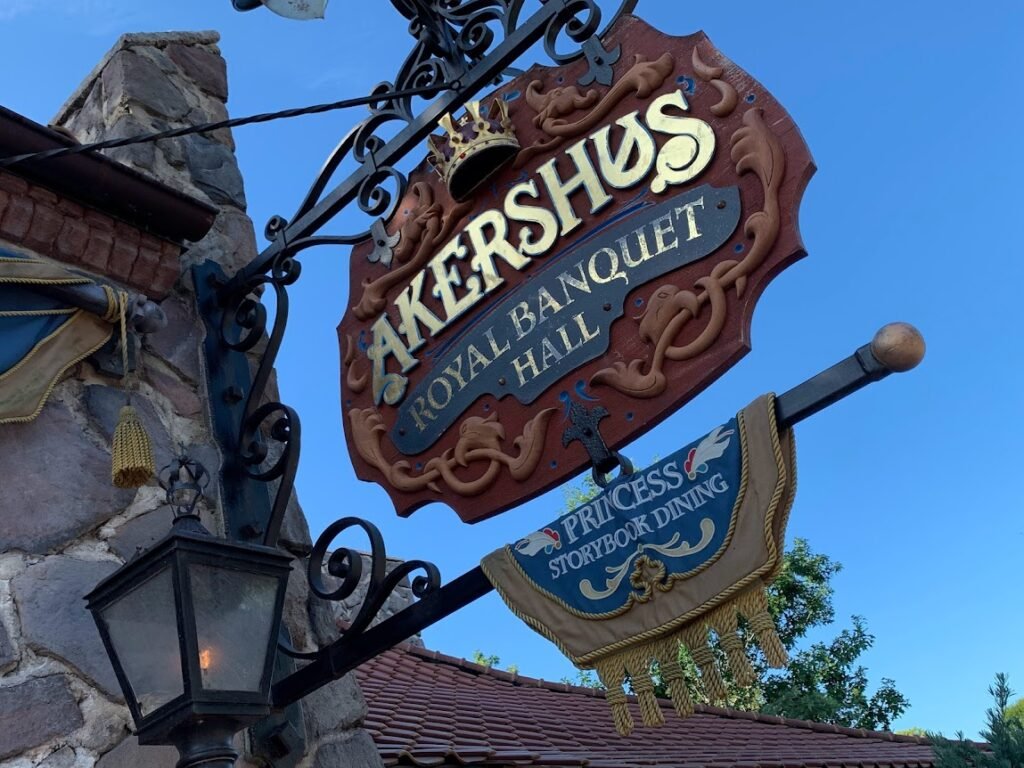 Dine with Royalty at Akershus Royal Banquet Hall 
Journey with me as I embark on another gastronomic adventure! Today, we set sail to Norway in EPCOT's World Showcase to explore the regal delights of Akershus, a stunning medieval castle nestled before the queue of Frozen Ever After. This hidden gem promises an enchanting dining experience with both Breakfast and Dinner offerings that transport guests to a world of Norwegian charm and traditional flavors. Akershus offer your family the opportunity to dine with several princesses and provides an incredible alternative to Cinderella's Royal Table.
Related: Top 5 Things You Can't-Miss From The 2023 EPCOT International Food & Wine Festival!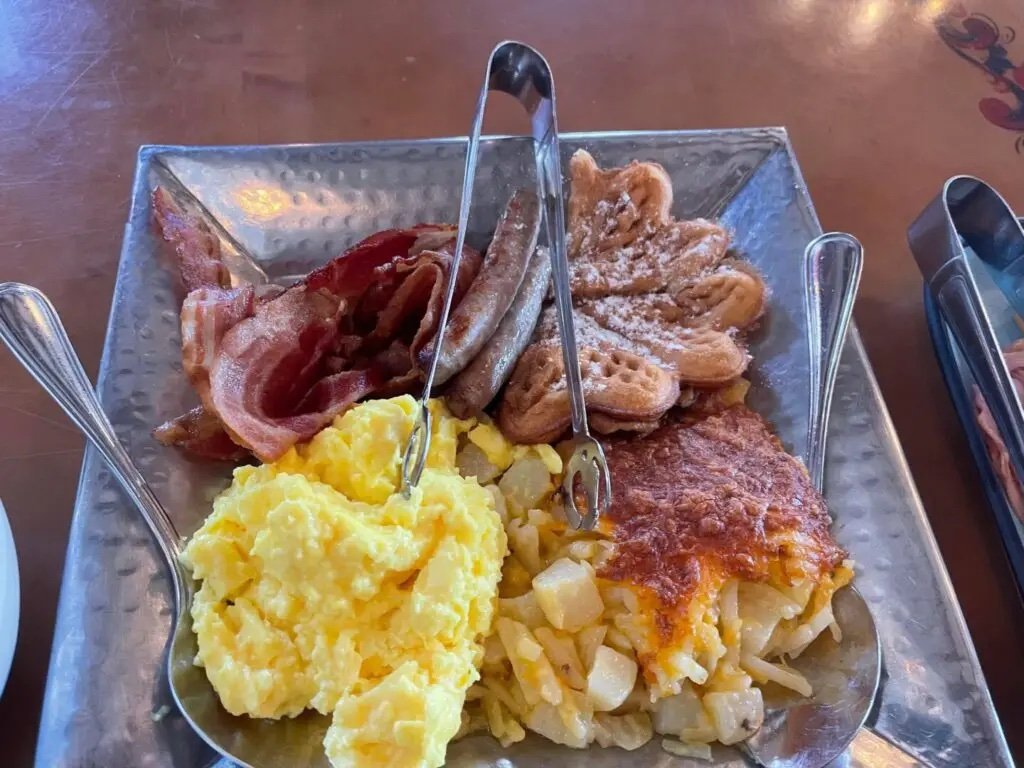 Breakfast at Akershus offers a majestic morning feast. 
As the sun began to rise over the EPCOT World Showcase, we found ourselves at the entrance of Akershus, eagerly awaiting our morning feast fit for royalty. Upon entering the castle-like venue, we were greeted by friendly hosts adorned in traditional Norwegian attire, instantly setting the tone for a magical journey ahead.
The "Akershus Breakfast Platter" was a highlight, featuring a delightful medley of scrambled eggs, bacon, sausage, and Norwegian Waffles, offering a hearty start to the day. Breakfast pastries and assorted fruits rounded out the perfect way to start our parks day. The princesses visiting the table kept the kids entertained and saved us valuable time later in the day. Our signature collection was completed all in one fell swoop. We didn't need to wait in line for character meet and greets later in the day because we had all the signatures we wanted. Belle, Snow White, Ariel, Cinderella, and Aurora were greeting guests on the morning of our visit.
As we relished each bite, we were treated to the presence of beloved Disney Princesses making their rounds to every table. This interactive experience was truly enchanting, with the princesses posing for photos and engaging in charming conversations with each guest, creating unforgettable memories for children and adults alike. The breakfast at Akershus not only catered to the palates but also provided a fairytale-like atmosphere, making it an excellent choice for families looking to add a touch of magic to their EPCOT adventure.
Breakfast cost $53 per adult and 34 for children ages 9 and younger. Make sure you're going to take your time and eat your fill if you decide to visit for breakfast.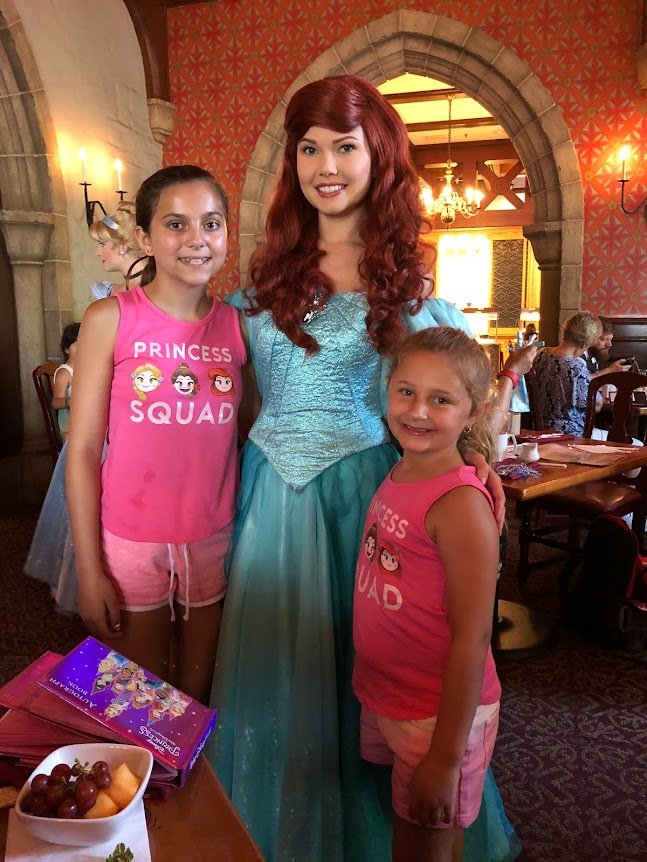 Dinner offers an authentic Norwegian meal with items like Traditional KjØttkake: Norwegian Meatballs, Kylling og Melboller: Norwegian Chicken and Dumplings, and Grilled Salmon. Akershus also has plant only options and allergy free and gluten free alterations to the menu. We haven't experience dinner since its reopening, but having experienced the a la carte menu in the past, we can definitely say that if you're searching for authentic Norwegian fare, Akershus will deliver. The princesses will circulate during both Lunch and Dinner seatings as well, so take advantage of the menu that appeals to your palette because you're getting the same character experience at all three seatings.
Dinner costs 63 per adult and 41 for children. 
Related: Why September is the Perfect Month for a Walt Disney World Vacation
Our journey to Akershus in EPCOT's World Showcase offered a splendid array of foods and a fairytale-like ambiance that delighted both young and old. Whether you opt for Breakfast, Lunch, or Dinner, the regal charm of Akershus will leave you with memories to cherish for a lifetime. This was our family's first character dining experience, one which we revisit time and time again.
The Breakfast's hearty offerings provided a perfect start to a day of adventure, while the Dinner's elegant feast allowed us to savor the richness of Norwegian cuisine. The presence of Disney princesses added an extra layer of magic, making Akershus a must-visit for families seeking a memorable dining experience.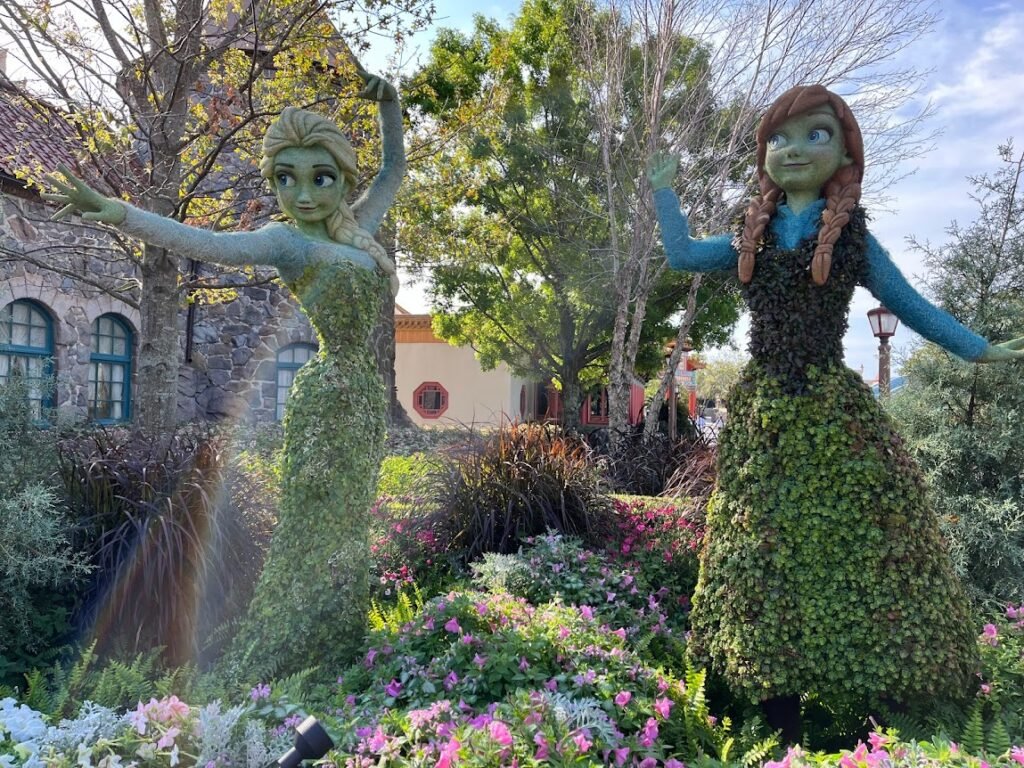 Overall, Akershus in EPCOT is a hidden jewel in the culinary landscape, offering a captivating fusion of authentic Norwegian flavors and enchantment that lingers long after the meal is over. So, we recommend that you sail to Norway in EPCOT and prepare to be immersed in a royal dining experience fit for a prince or princess!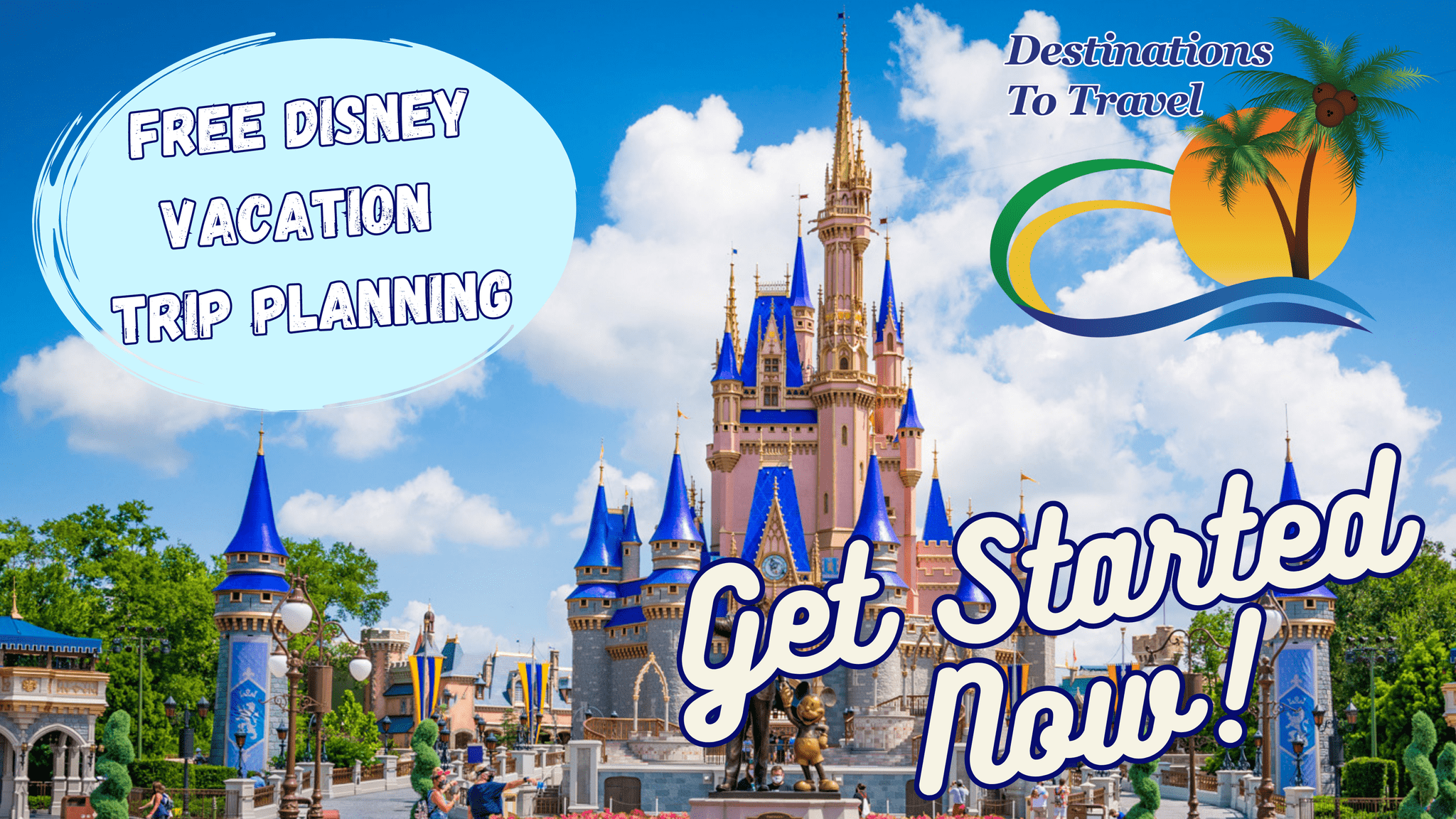 Let our friends at Destinations to Travel help you book your next Disney Vacation. They are the preferred Travel Agency of Chip and Company and Disney Addicts, and who we use ourselves.
Get started Now for your FREE No Obligation Quote.
Book With our friends at Destinations to Travel