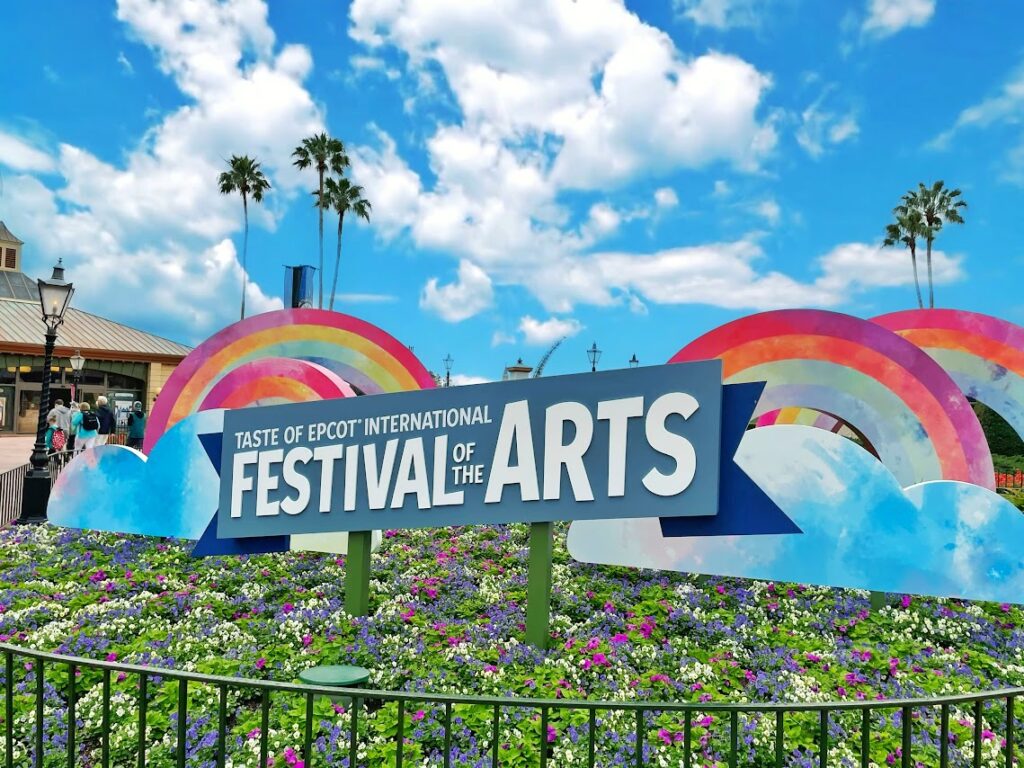 The EPCOT Festival of the Arts returns in 2024
We can't wait to once again embrace our creative side, please our palates with delicious dishes, indulge in dazzling entertainment, and more at EPCOT—January 12 to February 19, 2024. EPCOT's Festival of the Arts is back, and it's here to celebrate the fusion of creativity, culture, and culinary artistry like never before. This might be the shortest festival, but it's undoubtedly our favorite. Join us as we dive into the various facets of this extraordinary event that has captured the hearts of visitors worldwide.
Artists in Performance

The Festival of the Arts takes the concept of art appreciation to a whole new level by allowing visitors to witness the creative process in action. Talented visual artists set up shop around the park and provide live demonstrations of their work. This is a fantastic opportunity to gain insights into their techniques, inspirations, and the magic that happens on the canvas.
From painters and sculptors to digital artists and photographers, you'll have the chance to interact with these talented individuals and ask questions about their creative process. It's a unique experience that bridges the gap between art and the audience, making the Festival of the Arts a truly interactive event.
Related: Top 9 Tips For Conquering Epcot Food and Wine Festival
Culinary Artistry on Display
No festival at EPCOT is complete without a culinary adventure, and the Festival of the Arts certainly delivers. Foodies and casual diners alike can explore the park's food booths and kiosks, each offering a mouthwatering array of dishes that are as visually stunning as they are delicious.
Each dish is a work of art in itself, with meticulous attention to presentation and flavor. The festival's menu usually features a combination of familiar favorites and innovative creations, so there's something for everyone. Whether you're a fan of international cuisine or have a sweet tooth for delectable desserts, the festival's culinary offerings will tantalize your taste buds.
Unique Activities and Engaging Events for All Ages
EPCOT's Festival of the Arts is not just for adults; it's a celebration that caters to visitors of all ages. Families and children can partake in various hands-on activities and engaging events that foster creativity and a love for the arts.
Related: Why You Need To Book A Candlelight Processional Dining Package At Epcot!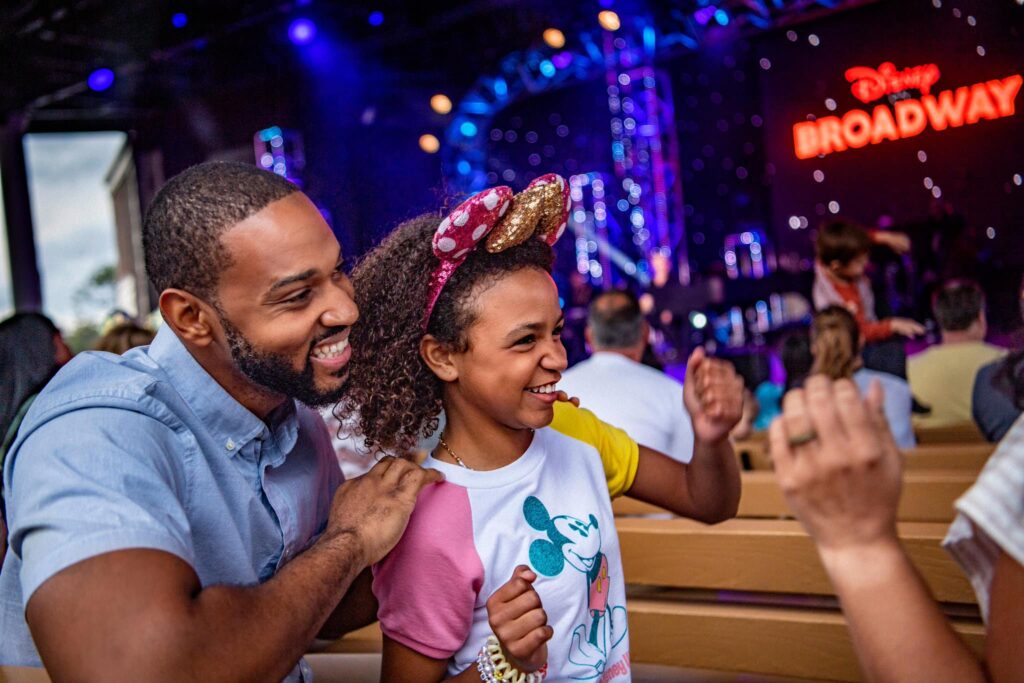 Artistic workshops, interactive exhibits, and art-related scavenger hunts are just a few of the exciting activities offered for younger festival-goers. These activities provide a fun and educational experience that makes the festival a memorable outing for families. It's a fantastic opportunity for children to explore their creative side while having a blast.
Collect Beautiful Works of Art
One of the highlights of the Festival of the Arts is the chance to purchase gorgeous works of art from vendors spread around the World Showcase. These vendors hail from all over the world, representing a rich tapestry of artistic traditions and styles.
Whether you're looking for a timeless painting to hang on your wall, or even smaller, more affordable pieces of art, the festival's art vendors have you covered. You can discover exquisite creations that range from traditional to contemporary, and you'll be able to bring home a piece of this artistic celebration.
EPCOT's Festival of the Arts takes place from January 12 to February 19, 2024. Festival of the Arts is a breathtaking celebration of creativity, culture, and culinary delights. With live musical performances in the World Showcase Plaza, artists bringing their craft to life, culinary artistry on full display, engaging events for all ages, and an opportunity to collect beautiful works of art from around the world, this festival truly has something for everyone.
Related: 2023 EPCOT International Festival of the Holidays FAQ
Don't let the short duration of this festival fool you; it packs a punch in terms of entertainment and cultural enrichment. EPCOT's Festival of the Arts is not just an event; it's an experience that will leave you inspired and delighted. Make sure to mark your calendar and plan your visit to EPCOT during this remarkable celebration. It's not just another festival; it's a masterpiece in the making.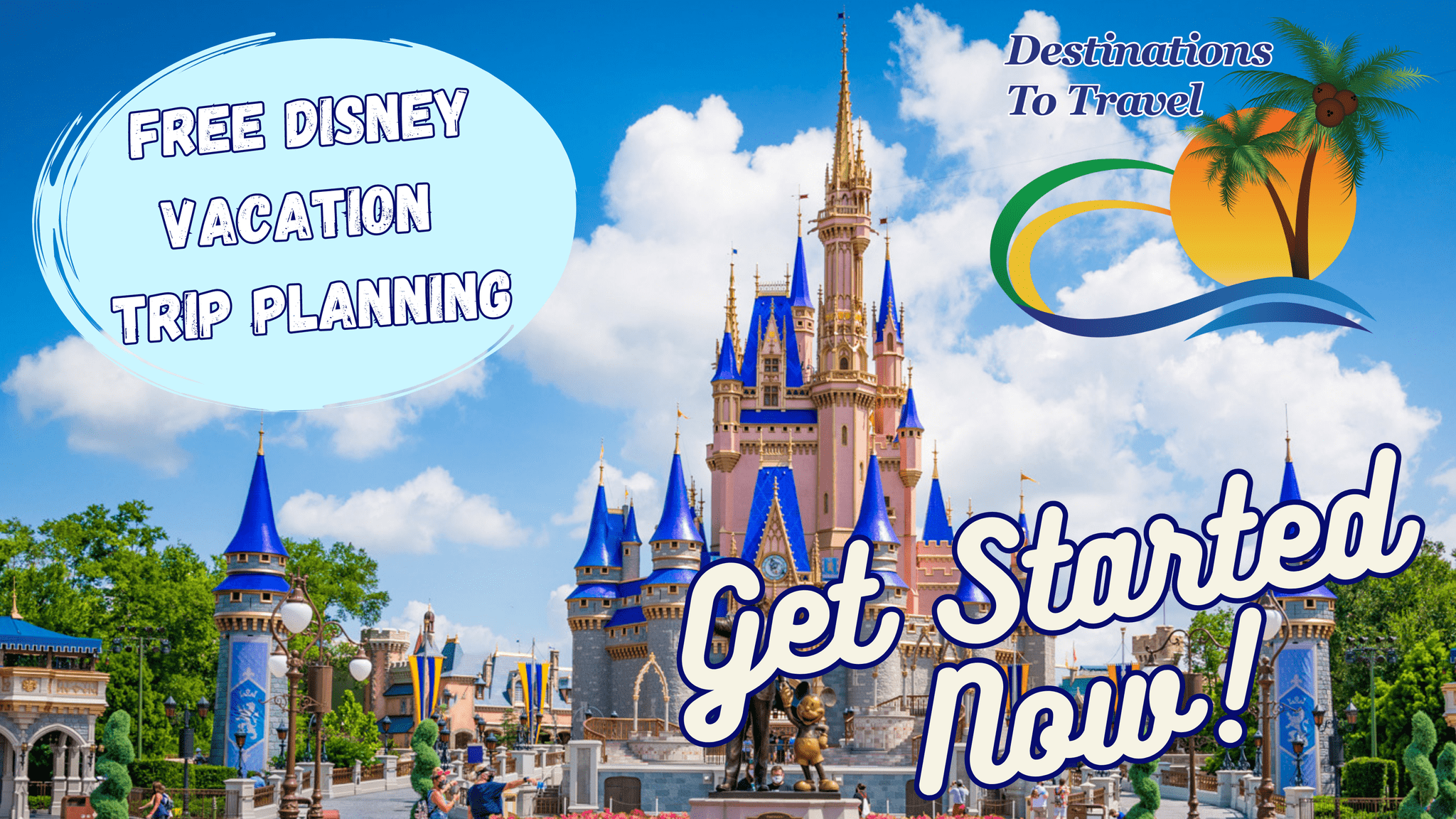 Let our friends at Destinations to Travel help you book your next Disney Vacation. They are the preferred Travel Agency of Chip and Company and Disney Addicts, and who we use ourselves.
Get started Now for your FREE No Obligation Quote.
Book With our friends at Destinations to Travel