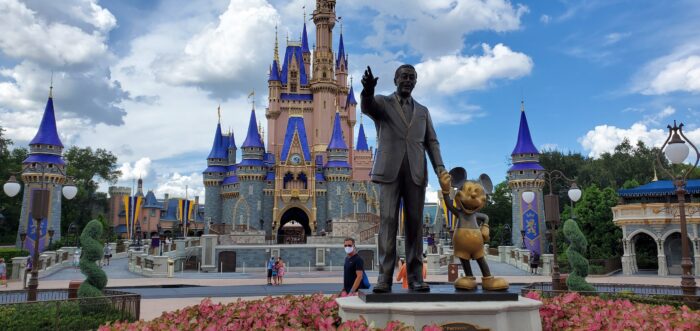 Summer is about to officially start so if you are visiting Disney World in the next few months you might be interested in these tips to beat the heat at the parks!
Florida is usually hot and humid, but during the summer months temperatures can go up to the 90's feeling like 105-110F, its HOT! So it's very important to take all the precautions so you can have an amazing time at Disney!
Related – Don't Miss These Exciting Disney Updates!
This is why we have some helpful tips to beat the heat at the parks this summer, take a look:
Drinking Water: This has to be the #1 tip for sure, keeping hydrated during your visit is a must and there are several ways to do it. You can take your own water bottle to the parks and refill it at the different water fountains, we recommend an insulated water bottle to keep the water cold for a longer period of time or you can also ask for a glass of ice water at quick service locations for free!
Lightweight Clothes: Florida is hot and humid, so make sure to wear comfortable and lightweight clothes. There are plenty of cute options you can wear that won't make you sweat like crazy, so plan ahead and look for cute Disney merch to show your Disney Style while being comfy and cool!
Hats: Take advantage of the latest fashion trend, bucket hats! They are cute and perfect to keep your head safe from the sun. Disney has plenty of styles available throughout the resort!
Sunscreen: This is extremely important, make sure to wear sunscreen and reapply it during the day.
Fans: Personal fans are great to keep you cool while you walk around or wait in line of your favorite attraction. You can bring your own or get one inside the parks.
Cooling Towel: Cooling towels are another great way to keep yourself cool during the summer at the parks, plus they are very light and you can activate them with just a little bit of water.
Breaks: Taking a break in the middle of the day when the sun is really strong could be a great idea. Going back to the hotel to relax in the AC or go to the pool is a great way to beat the heat.
Air Conditioning: Try to go for indoor attractions or shows in the middle of day when the sun is very strong. You can also take this time to have lunch in an indoor location.
Cool Snacks: There are plenty of snack carts around the parks, you can find cool drinks or treats to keep you cool.
Afternoon Rain: It's very common to get some rain during the afternoon in Florida, specially during the summer months, but don't worry it doesn't last long. We recommend having a poncho or umbrella in hand just in case or you can use the rain to refresh if you don't mind getting wet.
You could also take advantage of the Water Parks Disney has to offer! Taking a break from the busy theme parks and having a relaxing and refreshing day.
We hope these tips are helpful for your next visit to the Walt Disney World Resort!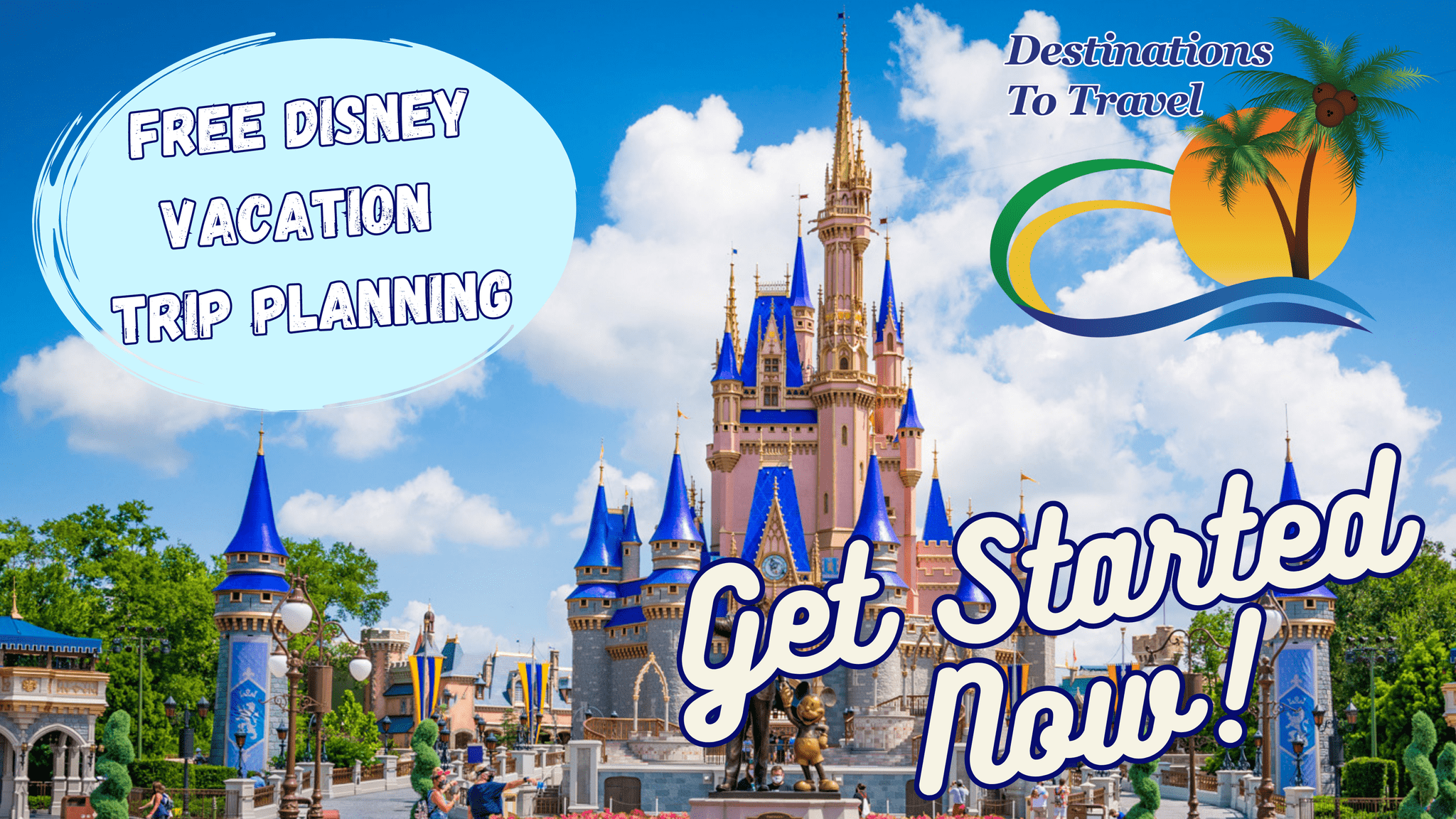 Let our friends at Destinations to Travel help you book your next Disney Vacation. They are the preferred Travel Agency of Chip and Company and Disney Addicts, and who we use ourselves.
Get started Now for your FREE No Obligation Quote.
Book With our friends at Destinations to Travel