One of the most popular rites of passage for kids visiting Walt Disney World for the first time is dressing the part.  Whether its matching t-shirts,  Disney bounding like some of your favorite characters, doning those Mickey Ears or signing up for Pirate or Princess makeovers.  However, who says looking the role is just for the tiny tots?  As a matter of fact, a question we get asked here at Disney Addicts quite often is whether or not adults can also get a character-inspired makeover while at Walt Disney World?  For the kids at heart here's a look at makeover options.
Bibbidi Bobbidi Boutique- Magic Kingdom- Disney Springs- There was a time, in the early days of Bibbidi Bobbidi Boutique when the Fairy Godmothers would extend their makeover options to adults as well as children.  Sadly, Disney has done away with the Mommy makeover option and princess makeovers are limited to those ages 12 and under.  For those unfamiliar with the service, Bibbidi Bobbidi Boutique runs out of two locations at Disney World. The first (and most popular) is at Cinderella Castle at the Magic Kingdom and the second is at Disney Springs.  Packages are available offering everything from a full princess costume with a makeover to a simple hair, nails and make-up package. Reservations are essential and can be made up to 180 days before your vacation. More information on this special Disney World offering can be found here.
Pirates League – Magic Kingdom – For those preferring scallywags to Princesses, the Pirates League is the place to be.  This makeover location sits just next to the Pirates of the Caribbean ride and unlike the Bibbidi Bobbidi Boutique, they do offer makeovers for Pirates of all ages.  As a matter of fact, one of my family's favorite Disney memories is getting grandpa a makeover during a recent visit and watching him get into character.  There are a wide range of makeover options available from the ferocious to the friendly.  There's even Pirate Princess, Mermaid and Uma from Descendants makeovers for girls who prefer pillaging to princessing! All makeovers come with fun accessories like bandanas, eye patches and more.  Guests even get to participate in a pirate naming ceremony and can walk in a pirate parade with Jack Sparrow held later in the afternoons. Prices start at $20 and increase depending on how many pirate accessories your purchase. Though getting a reservation here is not as difficult as the Bibbidi Bobbidi Boutique, early booking is highly recommended. More information on the Pirates League can be found here.
NEW! Character Couture Packages – Various Locations – Earlier this month, Disney announced that they were increasing the opportunities for adults to get in on the Disney makeover fun with a series of Character Couture packages available at the following Walt Disney World Resort Locations:
Senses Spa – Disney's Grand Floridian Resort and Spa
Senses Spa – Disney's Saratoga Springs Resort
Ship Shape – Disney's Yacht Club Resort
La Vida Health Club- Disney's Coronado Springs Resort.
Packages range in price from $80 – $105 per adult with options that include character inspired hairstyles, makoevers as well as nails.  Minnie Mouse, Cinderella and Ursula are just some of the options you can choose from. Children's rates are also available for parents who want to bring your kids along for some bonding time!
Check out this fun video of this exciting new offering:
Bookings for the Character Couture Makeovers can be made up to 180 days before your Disney World visit. For more information or to book yours today, call 407-939-7727.
So next time you're at Walt Disney World, why not let your inner child out to play with one of these exciting makeover options for kids of all ages!
Thinking about a visit to Disney? Click here for your FREE no obligation quote or fill out the form at the bottom of this page!
Find articles like this helpful? Then why not consider booking with an Authorized Disney Vacation Planner? As an agent with MickeyTravels, I'll be on hand to help you with everything from finding your perfect package to nabbing those hard-to-get dining and Fastpass reservations.  Best of all, my services are absolutely FREE. Get in touch at 1.800.801.4025, via email at mroden@mickeytravels.com or follow along on Facebook. 
Images copyright Disney.
---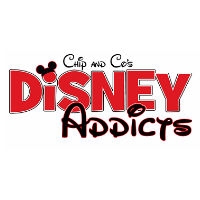 Latest posts by Disney Addicts Past Writers and Friends
(see all)