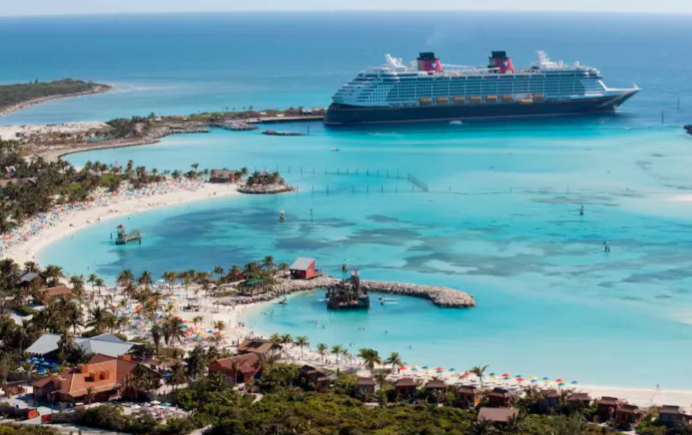 With the release of the new Summer 2020 DCL itineraries, everyone is buzzing about the amazing possibilities for a Disney Cruise!  I don't know about you, but I've been eyeing the Greek Isles.  But before you decide which cruise is for you, you need to know what is required in terms of proper identification.   
Upon check-in for your cruise, every member of your party will be required to show a valid passport or other proof of citizenship.  This is where most people get confused.  Many people think this rule applies only to the adults or that a drivers' license is sufficient.  Not so.  EVERY member of your party, including children, must meet proof of citizenship requirements or they will be denied boarding. You will also be denied if you show up with a drivers' license alone.   
Regulations do vary by destination but in general here are the guidelines for most sailings that depart from and return to the same U.S. port: 
Original valid U.S. Passport 

 
OR 
Original state-issued birth certificate 

AND

 valid Government-issued photo ID

 
Note that hospital-issued birth certificates are not acceptable 
Puerto Rico birth certificates issued prior to 7/1/10 are also not accepted 
Guests 15 years of age and younger are required to travel with

 

one of the documents listed 

a

bove but do not require the photo ID

 

Social Security Cards and Global Entry are not acceptable proof of U.S. citizenship

 
If born abroad, an original Consular Report of Birth Abroad issued by the Department of State AND Government issued photo ID  
OR  
Original Certificate of Naturalization issued by a U.S. Citizenship and Immigration Services AND Government issued photo ID 
Guests who are legal permanent residents of the U.S. must provide a valid original Legal Permanent Resident Card, also known as a "Green Card" or "Alien Resident Card (ARC)". Photocopies not acceptable.  These guests must also obtain an Electronic Travel Authorization (eTA) if traveling to Canada.   
In addition to a valid passport, many countries require an entry visa.  Travel restrictions for each destination country vary. It is your responsibility to identify and obtain all the necessary visas prior to your cruise.  Contact the U. S. State Department for more information or discuss this with your travel agent and he/she will review with you the proper requirements for your destinations.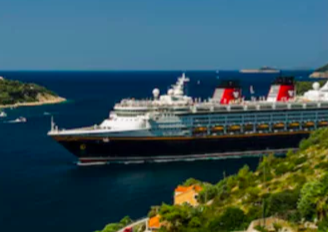 What should I do? Passport or no passport? 
 It is important to note that while you may not NEED a passport to be allowed to cruise, to the Bahamas or Caribbean for example, it is strongly recommended you get one.  I do not sail without one and neither does my family.  Why did we get passports when they weren't required?  Simple. Unforeseen circumstances.  If you have to fly home for any reason, you will not be allowed to enter the U.S. by air without a passport.  You think nothing will happen but consider this—emergencies DO happen.  Just look at recent news.  It't not just the elderly or those with pre-existing health conditions either.  I have known of even young children getting seriously ill while traveling and having to stay in a foreign port for treatment. Something as routine, yet unexpected, as appendicitis could have you sitting in a Bahamian hospital.   The ship will not wait while you are being treated. You will have to find a way home!  Again, this is impossible without a passport!  Now, in addition to worrying about your medical situation, you will have to find the local U.S. Embassy and get them to help you attain a passport and get home.  This is a lengthy and expensive process. If you miss the ship for some reason, coming back late from a port excursion for example, you will not be able to fly to the next destination or fly home without a valid U.S. passport.  To me, it is worth the money spent on passports to have peace of mind.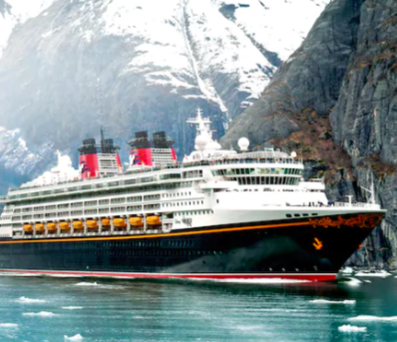 FAQs: 
My child's friend is coming with us.  Will I need anything special since I am not the child's legal guardian?  
 When a minor travels without a parent or legal guardian, an accompanying adult must present an Authorization for a Minor to Travel Without a Parent or Legal Guardian Form, completed and signed by that child's parent or legal guardian.  You can access the form HERE.
I don't have a passport.  How far in advance should I apply?  
You can book your cruise without a passport but you need to allow plenty of time to apply.   The passport office recommends at least 8 weeks.  If you already have a passport, make sure it isn't expired or about to expire.  Many countries require your passport to be valid up to 3-6 months after the completion of your cruise.  Check the policies for your destinations.  
I'm just going to Alaska. I won't need anything other than my ID since it is part of the U.S. correct? 
Wrong! You will still need valid proof of citizenship.  If you are sailing from Vancouver, you will need a passport or certified birth certificate and valid government issued ID.   
My cruise is a one-way, re-positioning cruise. Are the requirements different? 
For requirements by destinations please visit Disney Cruise Line's Travel Documentation  page regarding cruise and destination specific requirements. This page will also list visa requirements for destinations such as Russia.
Can I get a passport card instead of a passport book? It is much cheaper.  
A passport card defeats the purpose of obtaining a passport as passport cards are not valid for international air travel.  Passport cards are only acceptable for land and sea border crossing between the U.S., Canada, Mexico, Bermuda, and the Caribbean.  Again, you cannot use a passport card to fly home.  Here is the comparison chart from the U.S. State Department website. 
 

 

U.S. Passport Book

 

U.S. Passport Card

 

Image

 

Used For

 

International travel




by air, sea, or land

 

The passport book is 

Real ID

 compliant and can be used for domestic air travel. 

 

Entering the United States at land border crossings and sea ports-of-entry from:

 

Canada

 

Mexico

 

The Caribbean

 

Bermuda

 

The passport card cannot be used for international air travel. 

  

The passport card is Real ID compliant and can be used for domestic air travel.  

Validity

 

16 and older: 10 years




Under 16: 5 years

 

16 and older: 10 years




Under 16: 5 years

 
Will we need vaccinations? 
At this time, none of the Disney Cruise Line sailings require vaccinations.  If you are participating in an Adventures by Disney package that includes the cruise, please contact your Travel Agent or speak with Adventures by Disney for more information.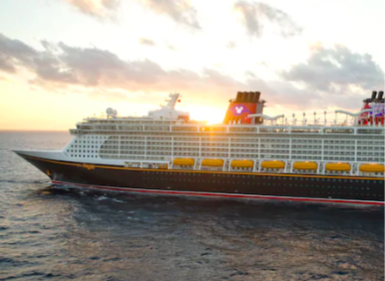 Ultimately, you should always double check the identification and visa requirements for your specific cruise itinerary. You can visit the U.S. State Department travel website or call the U.S. National Passport Information center at (877)4USA-PPT (877-487-2778), or discuss with your travel agent, for more information. 
And don't worry if you don't have that passport just yet. You can still reserve your next Disney Cruise Line adventure without it!  Just make sure you have the proper identification come Embarkation time!  So back to those amazing 2020 itineraries….Which one is calling your name? 
Photos courtesy Disney Cruise Line and U.S. State Department
Are you ready to sail away and make magical memories on Disney Cruise Line? Contact me via email or submit the form below for your free quote! As a College of Disney Knowledge graduate and Senior Travel Planner with Key to the World Travel, the official travel partner of Disney Addicts and Chip & Co., I am your best resource for a stress free, magical trip!  I am here to help you with all Disney destinations worldwide, Adventures by Disney, and Disney Cruise Line as well as all theme park vacations, all cruise lines, and more! Best of all, my concierge planning services are FREE to those who book their vacations through me! Contact me today and follow me on Facebook and Instagram for travel related news–Disney and beyond!
---
Latest posts by Theresa Perry
(see all)