Question: I'm traveling with a toddler. Do I need my own car seat for the plane ride and for the Magical Express?
Answer: Traveling with a toddler to Walt Disney World can be a very exciting and stressful time, and, proper planning is key. Doing this last year with an almost three year old, I'd like to share how I managed to survive navigating the airport, plane ride, and Disney's Magical Express in terms of a car seat and stroller.
First, let's talk car seats. The Federal Aviation Administration (FAA) says the safest place for your child on an airplane is in a government-approved child safety restraint system (CRS) or device, not on your lap. Kiddos over the age of two are required to purchase a seat, but, for under two, the call is totally in your court. The FAA strongly urges you to secure your child in a CRS or device for the duration of your flight. Your arms aren't capable of holding your child securely, especially during unexpected turbulence.
The flip side of this is that car seats are not allowed in the passenger cabin of Magical Express, or any mode of Disney transportation. You would have to stow it underneath the bus on your way to and from your resort. So, once you get to Walt Disney World, unless you are renting a car, your car seat will just sit in your room.
The good news is that for kids age 1 and older, and weighing 22-44 pounds, there is a device called CARES. CARES uses an additional belt and shoulder harness that goes around the seat back and attaches to the passenger lap belt to provide restraint for the upper part of the body. The device is a much smaller and lighter alternative to using forward-facing child safety seats. It worked fantastically for our son and I would not hesitate to use it again. It also did not interfere with the tray of the person sitting behind him. We just had them put their tray down so we could slip the strap over the seat and then they were able to put it back up. SO easy! To learn more about CARES, please visit Kids Fly Safe. These devices can be purchased online, or, we opted to rent ours via a seller on eBay.  My little guy loved his harness!
---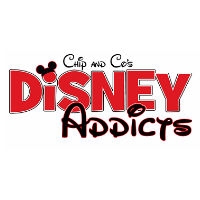 Latest posts by Disney Addicts Past Writers and Friends
(see all)