If you're like thousands of people who visit the Walt Disney World Resort, you have some type of food allergy or sensitivity. You may have more than one! No matter what food restrictions you adhere to in your daily diet, chances are that Disney can still meet your needs. And because food allergies have differing levels of severity, it may help you to know that I am writing this piece from first-hand experience. After all, my daughter is allergic to tree nuts, peanuts, sunflower seeds, tilapia, chocolate and a few other foods, and my best friend (who always travels to the parks with us) is allergic to wheat and gluten. Disney takes food allergies very seriously and will work with you to make sure you're not exposed to an allergen.
Disney World caters to people with food allergies and sensitivities such as soy, eggs, wheat, gluten, tree nuts, peanuts, dairy, lactose and other allergens. You may suffer from AFRID (Avoidant Restrictive Food Intake Disorder). If so, you know that there are certain foods that you simply cannot eat–not because you're picky–but because you're just unable to consume them. That's ok–you'll be right at home at Disney World, thanks to the variety in menu items in all of Disney's restaurants.
If you're considering a trip to Disney World and you or a member of your traveling party lives with food allergies, here are a few things to know and do to make your trip not only more enjoyable, but also as safe as possible.
4. Mention it.
When you're making a dining reservation for a restaurant at one of Disney's four theme parks, at Disney Springs or at a resort hotel, be sure to give the restaurant a heads-up before you get there. If you're making your reservations with a live agent over the phone at (407) WDW-DINE, simply tell him that there are food allergies among your party. Let the agent know what those allergies or sensitivities are, and he will notate it on the reservation. If you're making the reservation via the My Disney Experience app or online, there is a place where you can check the box beside the foods you or someone you love are allergic to.  This is not a hit-and-miss scenario. Once you get to the restaurant, the host and waitstaff will already have your information so there's no confusion. You'll only have to let them know who in your party is allergic. (And remember you can make your dining reservations up to 180 days in advance of your trip.
3. Ask, ask, and ask again.
If you've been dealing with a food allergy for any length of time, you no doubt know that you should never make assumptions about food choices if you're uncertain about their ingredients. We eat at several different restaurants each time we visit Disney World, and there's never been a time when we have asked about ingredients in any item on the menu that we have been brushed off. In fact, when we have asked about ingredients and whether it's safe for my daughter, the server has always brought a chef to our table. What a relief to know we are talking to someone who's actually making the food! We have never been misled or misdirected about any item on the menu. In other words, we have never had to use my daughter's EpiPen while in the parks.
If you're eating at a quick-service restaurant or eating something from a pick-up window in the park, feel free to ask about allergens as well. There's no chef on staff, but Cast Members are only too happy to help you understand ingredients in those foods and the risk of cross-contamination with other allergens.
3. Do your part.
Speaking of the EpiPen–it's important that you are doing your part to ensure you and your family are prepared in any event related to your food allergy. When we travel to the parks, I make sure that I have an EpiPen, and I also make sure that any other adult in our group has one as well. Doing so makes it possible to for our group to split up if we so choose to, and I know that every adult has an EpiPen, should a situation arise that calls for it. Be sure you don't leave it in your car in the parking lot or back at your resort hotel. If you have an allergy for which a doctor has prescribed an EpiPen, that almost always means that your allergy has the potential to create a life-threatening scenario if you accidentally ingest the food to which you're allergic. Never take chances, and never assume "Oh, that won't happen to us!"
2. Ask for a different spoon.
Are you a fan of places like the Plaza Ice Cream Parlor on Main Street or Beaches and Cream between Disney's Beach Club Resort and Yacht Club Resort? These are perfect locations to take an extra step in protecting yourself against a life-threatening food allergy. Any time we visit an ice cream shop at Disney World, we simply let the Cast Member know about my daughter's allergies. (We aren't too worried about tilapia in her ice cream, but different types of tree nuts and peanuts abound wherever sundaes are being made.) Every single time, the Cast Member has involved a supervisor who in turn brings out new scooping utensils and new, still-sealed cartons of the flavor of ice cream my daughter has ordered. This is to ensure that the risk of cross-contamination with an allergen is out of the way.
Don't let a food allergy, sensitivity or food intake disorder keep you from experiencing the magic of Disney World! Get out there and have a great time, knowing that Disney is very experienced in assisting Guests with these conditions!
---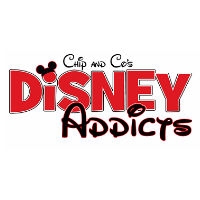 Latest posts by Disney Addicts Past Writers and Friends
(see all)