If you're planning an upcoming visit to Disneyland Resort, chances are you're debating about whether to lay your head at one of Disneyland's three on-site hotels or go next door to some of the neighboring off-site options.  We here at DisneyAddicts think there's a lot to love about Disneyland's accommodation with each hotel providing a distinct and authentic Disney experience.  We'll give you the rundown so that you can make up your own mind.
First, let's talk on-site benefits. The biggest perk of staying at a Disneyland property is being able to fully immerse yourself in the Disney magic. From hotels that boast theme park views to those with fantastic character dining, staying on-site just feels more Disney-like.  But for those needing more practical benefits, here a list of some of the extra on-site perks.
Morning Extra Magic Hours.  Resort guests can visit the parks early to enjoy some of your favorite attractions before doors open to the general public.
Close proximity to the parks. Guests can enjoy quick and easy access to both Disneyland and Disney's California Adventure Park.
Private park entrance. There is an entrance to Disney's California Adventure Park through Disney's Grand Californian Hotel & Spa that allows you to beat the lines and spend more time enjoying your favorite attractions.
Disney character wake-up calls.  Surprise your little ones first thing in the morning with a wake-up call from some of their favorite Disney characters.
Merchandise delivery to your hotel.  Don't lug around those souvenirs all day.  Instead, let Disneyland have them delivered right to your resort where they'll be waiting for you.
The ability to charge purchases and meals to your room.  Most locations on Disneyland property will give you the option of billing items (even at the theme parks) directly to your resort room making it easier to keep tabs on your expenses.
What better way to enjoy all of these on-site benefits then by staying at one Disneyland's iconic on-site offerings.  Here's a brief rundown of each hotel to help you create your perfect getaway.
Disney's Paradise Pier Hotel – First it's probably worth explaining that when it comes to Disneyland's on-site accommodation, there's no such thing as a value option.  Paradise Pier is Disney's most affordable hotel with prices starting at around $250 per night off-peak and escalating to over $450 (depending on the view) during peak periods.  That being said, this property has a lot of fans not only for its close proximity to the parks but also because of the amazing tower views and fun theming.  Guests return to the heyday of California beachfront boardwalks at Paradise Pier.  The resort is filled with lots of special Disney touches.  At fifteen stories tall, some of the higher level rooms may feature breathtaking views of World Of Color or of Paradise Bay at Disney's California Adventure Park.
For guests booking a room at Paradise Pier, you can take your pick from 481 guest rooms including Standard View Rooms, Premium Views (of Paradise Pier and California Adventure) Club Level (Standard or Premium) or 1 Bedroom Suites that sleep families of 6. For those looking for the VIP treatment, there are a limited amount of 2 bedroom and Signature beach-themed suites available.
Those staying on-site may also enjoy the rooftop terrace featuring a pool complete with 186 ft water slide, children's pool, whirlpool and lounge. Guests looking to dine with characters won't have to go far as Paradise Pier plays host to the Surf's Up Breakfast with Mickey and Friends at the PCH Grill. PCH also offers the Beach Side Bonfire Dinner Buffet where guests can enjoy a taste of the picnics, barbecues and bonfires that often happen along the Pacific Coast Highway beaches.
Disneyland Hotel – Those looking for nostalgic and iconic Disneyland accommodation need look no further than the Disneyland Hotel.  Originally opened in 1955, this re-imagined landmark property boasts tower views and is within walking distance of the Downtown Disney shopping district.  More expensive than Paradise Pier but not quite as steep as Disney's Grand Californian, this hotel is a fun, family destination that pays tribute to the early days of Disneyland.  The Fantasy Tower lobby showcases Mary Blair Artwork, The Frontier Tower features a scale model of Big Thunder Mountain Railroad and at the Adventure Tower guests will see Jungle Cruise characters incorporated into the theming.
The resort offers 973 guest rooms. A standard room at the Disneyland Hotel will set visitors back anywhere from $350 and up a night depending on the season.   Most rooms feature light-up fiber-optic headboards featuring Sleeping Beauty's Castle that the kids are guaranteed to love.  Guests can choose between a range of room options including Standard, Deluxe, Premium or Downtown Disney View Rooms.  There are also Club Level as well as  1, 2 and 3 bedroom suites available.  For something truly indulgent, this AAA four-Diamond hotel is also home to a unique collection of themed suites including the Mickey Mouse Penthouse, Pirates of the Caribbean, Adventureland, Big Thunder and Fairytale Suites. But, be warned these come with a hefty price tag.
There's also plenty of amenities including a water play area with two monorail themed water slides. The pool also features a Minnie Mouse-themed outdoor spa as well as six cabanas offering flat screen TVs, refrigerators, safe, phone and ceiling fan (for an additional fee).
There are a plethora of restaurant options including a character dining breakfast at Goofy's Kitchen, Tangaroa Terrace which offers island-inspired fare for breakfast, lunch and dinner. Signature Dining at Steakhouse 55 or Trader Sam's Enchanted Tiki Bar a cult favorite with Disney fans and famed for their fantastic rum-based cocktails with a little bit of theatricality and some fun-theming thrown in for good measure.
Disney's Grand Californian Hotel & Spa – Those looking to pull out all the stops on their next trip to Disneyland will definitely want to consider booking a stay at the recently renovated Grand Californian Hotel & Spa.  Capturing the spirit of early California through inspiring design and daring architecture, this AAA Four Diamond hotel is the first Disney resort hotel (in the world) to be located inside a theme park, Disney California Adventure Park.  Because of its close proximity to the action, the resort boasts its own private entrance to the theme park.
This luxury retreat also offers a full spa where guests can indulge in a range of treatments from Balinese-inspired massages to facials and even couples treatments.  But this luxurious level of accommodation coupled with its convenient location makes the Grand Californian the most expensive of Disneyland's on-site options with nightly costs easily in excess of $500.00. There are 948 guest rooms that include Standard, Woods/Courtyard, Premium or Downtown Disney Views. Club level rooms are available as well as  1, 2, and 3 bedroom suites. Again,  for the VIP treatment, guests can opt for one of the American Craftsman-themed Signature Suites. DVC members will also be pleased to know that Grand Californian is the first Villa Property at Disneyland with Deluxe Studios as well as 1 and 2 bedrooms available to book.
The Grand Californian recently went through an exciting hotel-wide refurbishment. The renovations bring new magic to the hotel with re-designed guest rooms plus a refurbished lobby, pool area and concierge level lounge.
There are three separate swimming pools onsite, a themed waterslide, two whirlpools, and a children's pool. Food and beverage options at the hotel include the award-winning Napa Rose, Storytellers Cafe  (which offers character dining for breakfast) and Hearthstone Lounge.
With such fantastic on-site options available within close proximity to Disney's two iconic theme parks, visitors to the West Coast Mouse are certainly spoiled for choice.
Thinking about a visit to Disneyland? Packages are currently available to book through until the end of 2019.  Read below to find out how you can get your FREE quote.
Click here for your FREE no obligation quote! 
Thinking about a visit to Disney? Packages are currently available to book through until the end of 2018.  Click here or send an email for your FREE no obligation quote.
Why not consider working with an Authorized Disney Vacation Planner?  As an agent with MickeyTravels, I can help you get the best discounts for your Disney World vacation package, assist with making dining, Fastpass and Christmas Party reservations and can even help you plan an itinerary filled with extra special Christmas touches. Best of all my services are absolutely FREE! Contact me at 1.800.801.4025 via email at mroden@mickeytravels.com or on Facebook and let's get planning!
Images copyright Disney.
---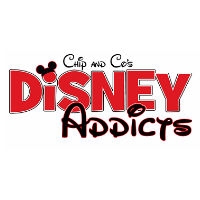 Latest posts by Disney Addicts Past Writers and Friends
(see all)