Question: If I Book My Fall 2015 Walt Disney World Trip Now, Can I Add Free Dining Later If It Is Available?
The short answer is yes, probably. If you have booked your vacation and the Free Dining promotion is available during your vacation, you can call and TRY to get this discount. If it is at all possible, Disney and/or your travel agent will be able to apply it to your booking.
More Details:
Free Dining promotions are based upon your arrival date.  If you are arriving on October 25 and staying until October 31 and Free Dining is available October 26 to November 1, you cannot add free dining to your reservation. Dining plans of any ilk must cover all people on the reservation, and all days of the reservation. You may be able to work around this with what is known as a split-stay, wherein you actually have two reservations, one without the Free Dining for one night, and one with Free Dining for the remaining 5 nights.
Not all rooms or room types are included in the Free Dining promotion. The best example of this is the Little Mermaid rooms at Disney's Art of Animation Resort, which are almost never included in any promotion, including Free Dining. If your reservation is in a room or a room type (another example would be Grand Villas at any resort) that is not a part of the Free Dining discount, you will not be able to add Free Dining.
Resorts or room types that ARE included in the Free Dining discount may sell out of "Free Dining Rooms." Yes, there are a number of rooms at each participating resort that are specified for the promotion. Once those rooms sell out, they're gone. So, if you have a reservation at Disney's Art of Animation Resort, in a Little Mermaid room, and you want to take advantage of Free Dining, so you would like to upgrade to one of the Cars, Finding Nemo, or Lion King suites, you'll have to move quickly, or you might miss out.
You cannot add Free Dining, or any dining plan to a reservation that is not a Magic Your Way package through Disney. So, if you buy discount tickets, you're going to save some money, but you will be paying for meals out of your pocket.
Lastly, if you have a reservation and are merely waiting for the date that you (or your travel agent) can contact Disney to apply the Free Dining program, be aware that wait times on those calls, particularly on that first day reservations are available, will be looooonnnnngggg. I highly recommend that you use a travel agent in this case, perhaps one from World of Magic Travel Services, the preferred travel agency of Chip and Co. and Disney Addicts, because while they will have to wait on hold quite a while to secure this for you, they can take care of several clients in one phone call, and it will free you up to do things other than holding the phone. The services of travel agents are free, and they work to make your vacation as magical as it can be.
Have you added Free Dining after booking a reservation? Did you have any trouble?  Have you had to use the split-stay?  I'd love to hear what worked for you!
I'm Jeri. I'm a wife, a mom, a Nana, and a Disney Addict! I'm also an Independent Travel Agent with World of Magic Travel Services and I'd love to help you make your next vacation a little more MAGICAL! My services include itinerary planning, discount monitoring, reservation booking, and more!  And all of those services are provided to you FREE of charge! I can help you add the Free Dining Discount if you have already made reservations. Contact me with your questions or to book your next trip by visiting my Facebook page – Jeri-Independent Travel Agent with World of Magic Travel Services or email me at jeri@worldofmagictravel.com
---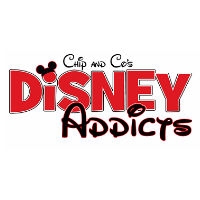 Latest posts by Disney Addicts Past Writers and Friends
(see all)