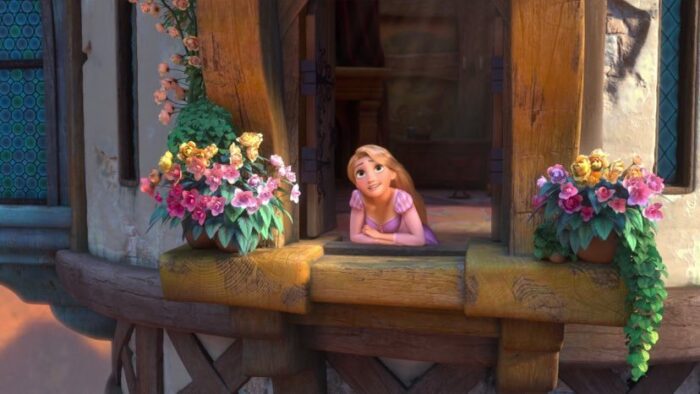 Most of our cherished Disney films have some pretty powerful songs. Usually, they are catchy, teach a lesson, or tell part of the story. We don't always think about how the lyrics can actually apply to our lives. But really if you listen to them many songs can correlate with situations in our lives. We can pull strength from some of the messages in these songs. Here are 10 Disney songs to inspire you, or perhaps just make you laugh during a hard time.
Hopefully, this gives you something to go listen to and lift your spirits today. Also, check out the Disney Family Sing-Along on Disney Plus. It is fun and uplifting and showcases some of the selection of songs I chose as well.
We're All In This Together– High School Musical. This song is taking social media by storm, with the cast even posting the song and dance videos, and now many others are following suit! It reminds us we are not alone. Its upbeat dancey vibe also helps you get moving.
"We're all in this together
When we reach
We can fly
Know inside
We can make it
We're all in this together
Once we see
There's a chance
That we have
And we take it."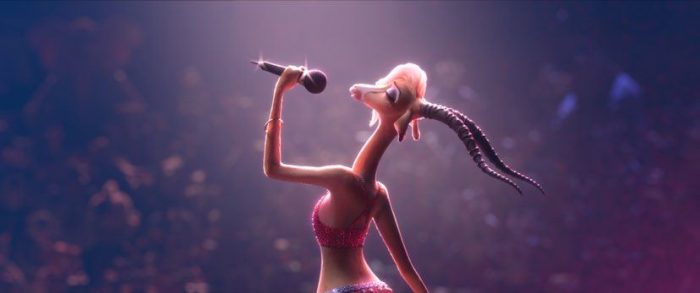 2. Try Everything– Zootopia    I love this anthem-like song keeping us moving forward and not giving up.
"I won't give up, no I won't give in
Till I reach the end
And then I'll start again
Though I'm on the lead
I wanna try everything
I wanna try even though I could fail
I won't give up, no I won't give in
Till I reach the end."
3. When Will My Life Begin– Tangled     We all probably can relate a little to Rapunzel right about now. This can give us some ideas and inspiration for things to do to pass the time or even take up a new hobby.
"And so I'll read a book
Or maybe two or three
I'll add a few new paintings to my gallery
I'll play guitar and knit
And cook and basically
Just wonder when will my life begin?"
4. You'll Be In My Heart– Tarzan   Arguably this is one of the best Disney Soundtracks made by Phil Collins. This song reminds us though we may be separated from loved ones right now we need to be strong to get through this.
"When destiny calls you, you must be strong
I may not be with you
But you got to hold on
They'll see in time, I know
We'll show them together."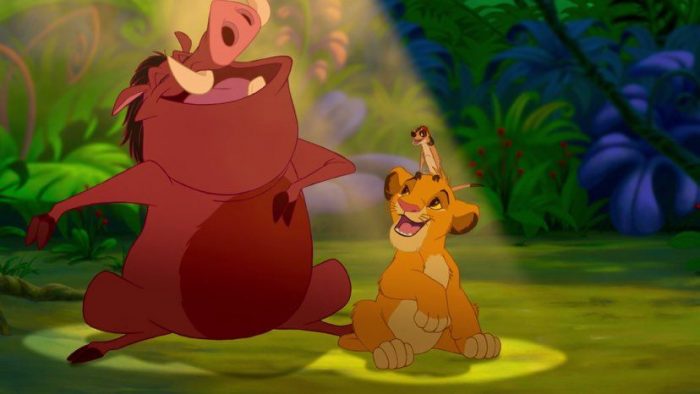 5. Hakuna Matata– Lion King   Sometimes you need to let loose and not think about your worries. What a wonderful song to help us do that with. Take a breath and say Hakuna Matata.
"Hakuna Matata
What a wonderful phrase, yeah
Hakuna matata
Ain't no passin' craze
It means no worries
For the rest of your days
It's our problem free
Philosophy
Hakuna Matata."
6. Bare Necessities– Jungle Book   This song does a good job of reminding us of what is actually important in life. I think right now we are all realizing that and what we easily take for granted.
"And don't spend your time lookin' around For something you want that can't be found When you find out you can live without it And go along not thinkin' about it
I'll tell you something true The bare necessities of life will come to you.
7. "Almost There– Princess and the Frog   This one helps us see the light at the end of the tunnel. Yes, things might be tough right now, but if we keep moving forward we can get through this. Nothing is impossible.
"There's been trials and tribulations
You know I've had my share
But I've climbed a mountain
I've crossed a river
And I'm almost there"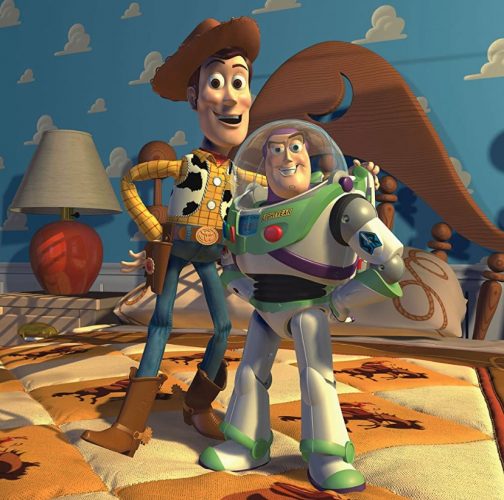 8. You Got a Friend In Me– Toy Story  It might feel lonely right now but this song keeps in mind that we have friends and family that we can reach out to in different ways. Try video chatting and playing games with your friends and family on your phone to pass the time and stay connected. Reach out to those friends you haven't had as much time for and check in on those you love.
"You've got a friend in me
If you've got troubles, I've got 'em too
There isn't anything I wouldn't do for you
We stick together and can see it through
'Cause you've got a friend in me."
9. This Will All Make Sense When I am Older– Frozen II  This one makes me laugh, and we need to laugh. It keeps things in perspective that while everything in this world may not make sense to us right now we need to take things in stride. There will be things out of our control but we have to try to do the best in every situation.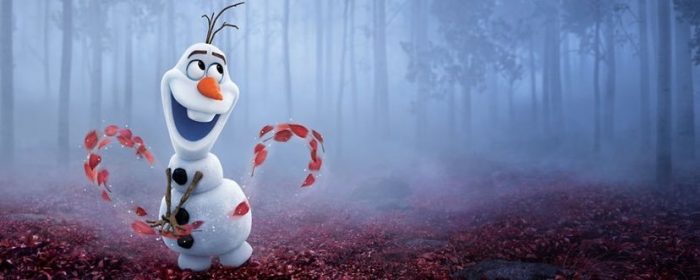 "So there's no need to be terrified or tense
I'll just dream about a time
When I'm in my aged prime
'Cause when you're older
Absolutely everything makes sense
This is fine."
10. A Dream Is a Wish Your Heart Makes– Cinderella  This one reminds us to keep the faith during hardships. Cinderella had to endure a lot before she got her happily ever after.
"Have faith in your dreams and someday Your rainbow will come smiling through
No matter how your heart is grieving
If you keep on believing
The dream that you wish will come true."
I hope some of these songs can help you get through this time. Music is very essential and the magic of Disney music can bring joy into our hearts. What Disney Songs help you through a hard day, or give you inspiration? Let us at Disney Addicts know!!
Songs, Source & Photos Courtesty: Disney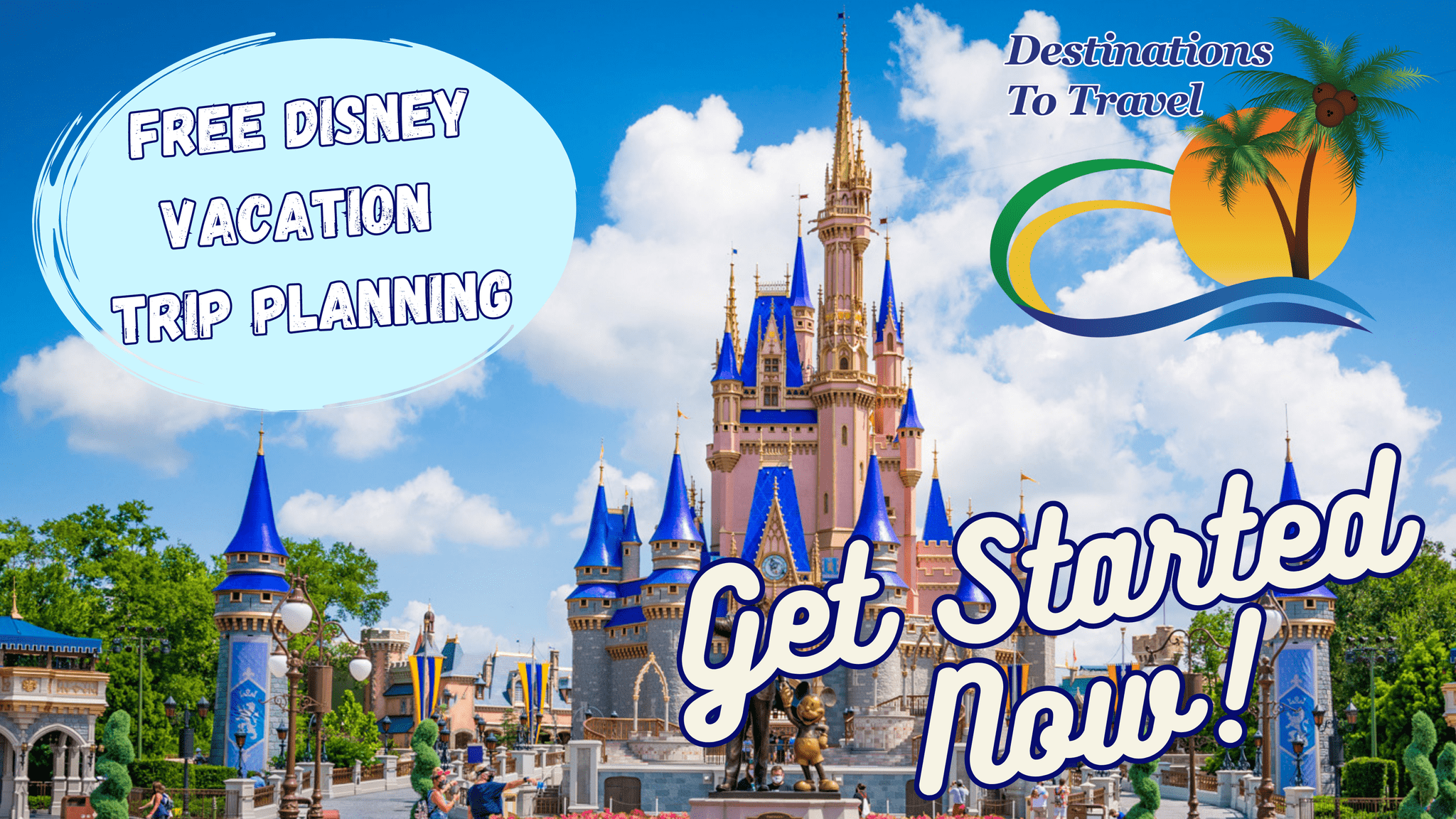 Let our friends at Destinations to Travel help you book your next Disney Vacation. They are the preferred Travel Agency of Chip and Company and Disney Addicts, and who we use ourselves.
Get started Now for your FREE No Obligation Quote.
Book With our friends at Destinations to Travel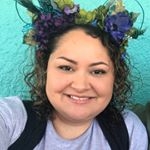 Latest posts by Jenna-Lee Languirand
(see all)