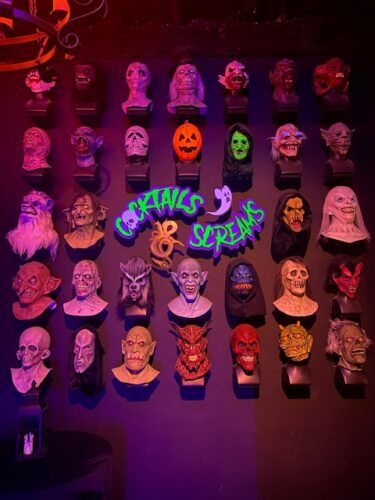 Do you love Halloween and all things spooky? Are horror flicks your jam? Do eclectic, eccentric aesthetics excite you? If so- I have just the place for you to visit on your next trip to Orlando! While it's not exactly Disney-related, Cocktails & Screams immerses you in their story brilliantly, just the way that Disney does.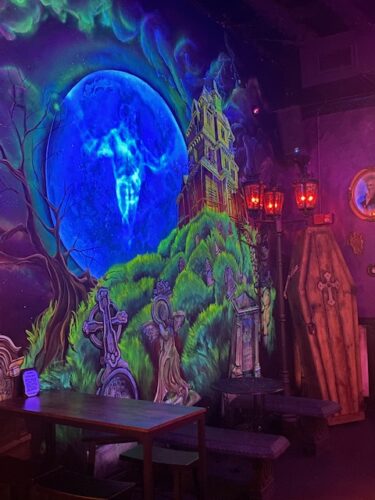 Cocktails & Screams is a Halloween-themed bar located in downtown Orlando at 39 W Pine St. I had the absolute pleasure of visiting on Wednesday night. It took just around 25 minutes from my Disney resort to get to the bar, and the quick drive was worth it. There is absolutely nothing like this bar where I'm from in upstate New York, that's for sure! This Halloween-loving, haunted mansion-obsessed girl was in her element and the drinks were also killer (pun intended)!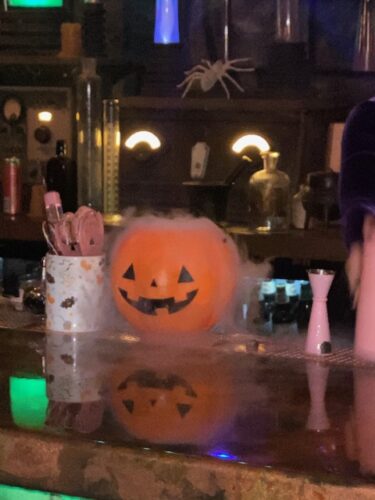 So about the cocktails, they were both delicious as well as a fun visual presentation. Many of the drinks (such as the Drunken Pumpkin, pictured above) featured dry ice for the smokey effect. I ordered a Frank's Stein, a fruity vodka drink served in a smoking martini glass. My husband ordered The Jekyll & Hyde, a gin and bourbon cocktail served with fog. Both of our drinks were very well presented, as well as tasty. We were lucky enough o also experience the special speakeasy on the night we visited. The speakeasy is found through a secret door and is be warned, it is tended to by a 1,000-year-old warlock who doesn't particularly care for humans! However, we found this warlock to be very entertaining, intriguing, and talented at mixing spells and potions.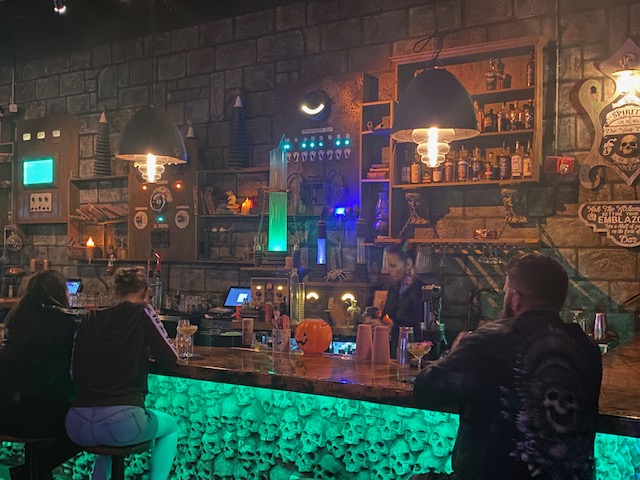 What we particularly loved about Cocktails & Screams was the "Disney-like" attention to detail and intense theming. From the moment we walked in and were greeted by Papa Legba, to the awesome decor and dealy potions, we were fully immersed. Keep in mind that this bar is strictly 21 and up, no children are permitted at any time. As huge fans of Trader Sam's this place definitely had the Trader Sams (meets Haunted Mansion) type feel. The staff were all in character and played their roles perfectly.
If you have the time and are traveling with adults, I highly recommend checking this unique spot out! Especially if you love Halloween as much as we do!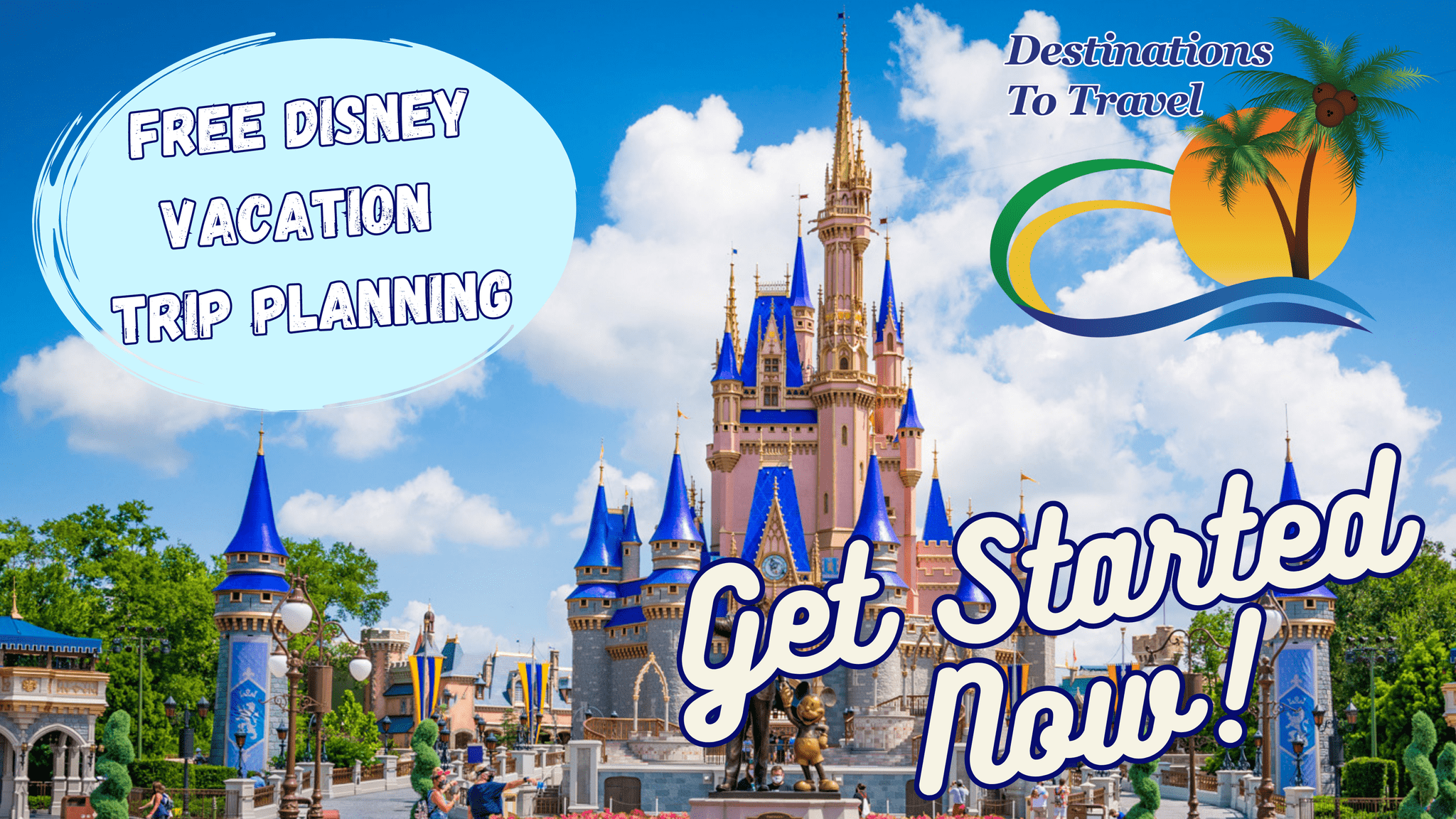 Let our friends at Destinations to Travel help you book your next Disney Vacation. They are the preferred Travel Agency of Chip and Company and Disney Addicts, and who we use ourselves.
Get started Now for your FREE No Obligation Quote.
Book With our friends at Destinations to Travel