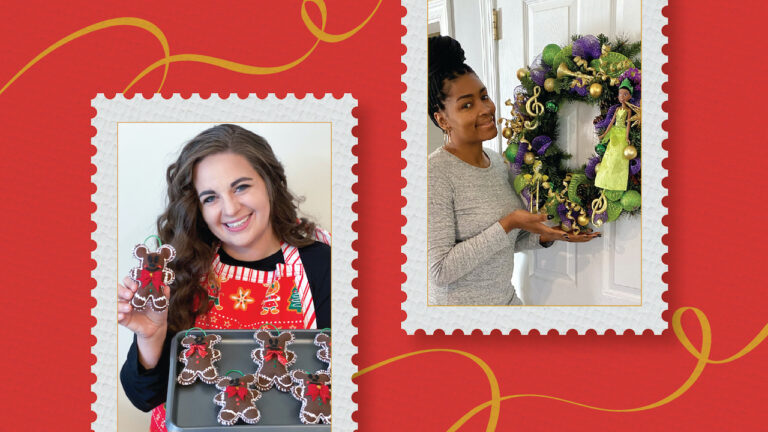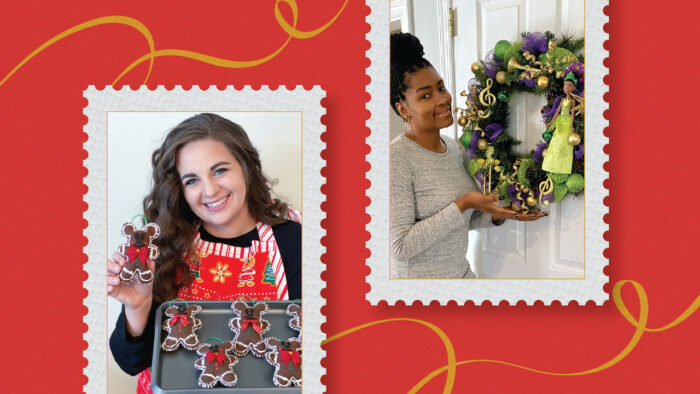 Christmas is almost here and if you're looking for some last-minute gifts or decor, we've got just the thing for you! These are some last-minute Disney DIY projects, gifts and inspiring ideas to help create a magical holiday for everyone at home.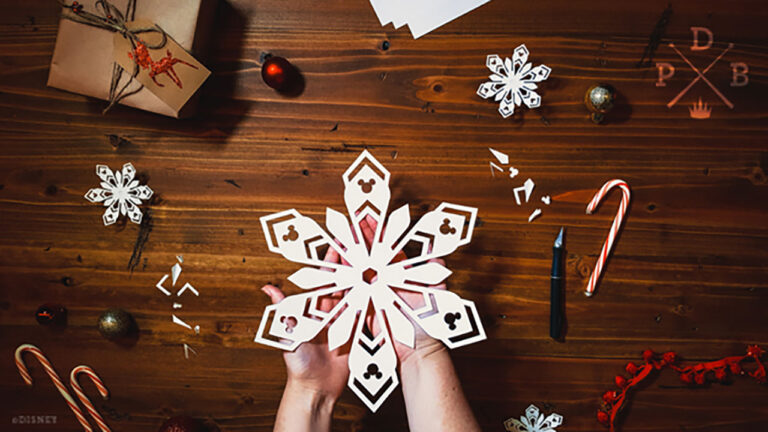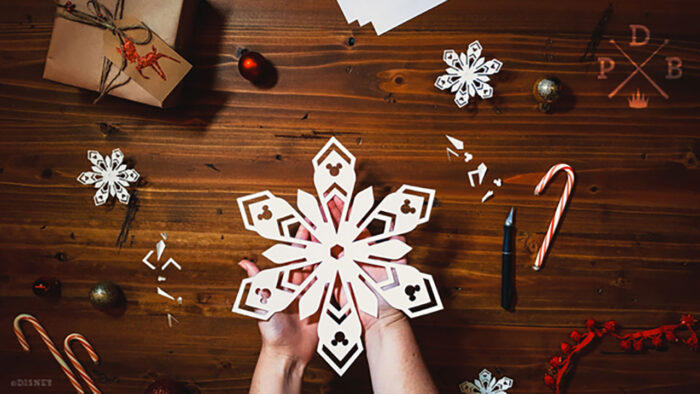 Mickey Mouse Snowflakes – Whether it's snowing or not, you can create a winter wonderland with this easy DIY project on making Mickey Mouse snowflakes. Use this special template to make different-sized snowflakes and create your own festive flurry!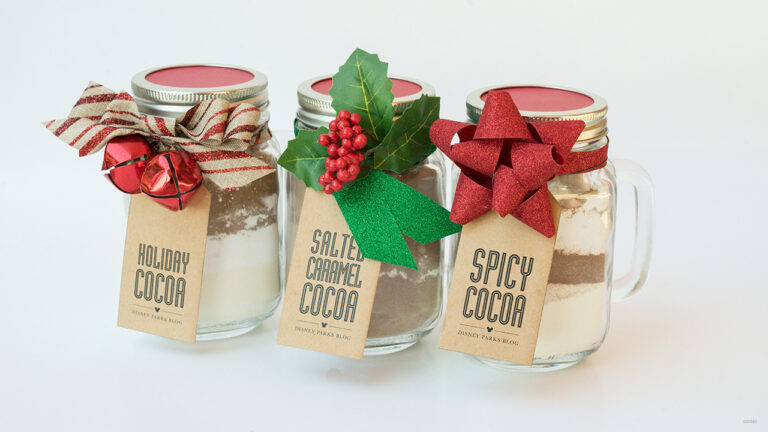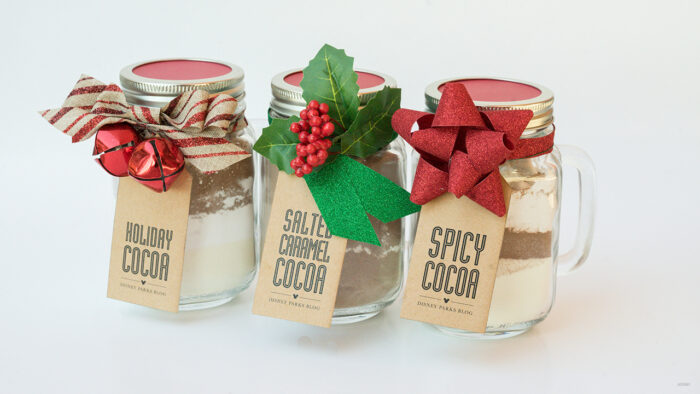 Disney Parks Hot Chocolate Gifts – With Disney's special DIY Hot Chocolate Kit tutorials, you'll find a clever way to gather and display all the ingredients you'd need for Cocoa, Holiday Cocoa, Spicy Cocoa and Salted Caramel Cocoa. Get all the instructions here and the ingredients here.
Related – Disney Christmas Coloring Pages Bring The Holiday Fun!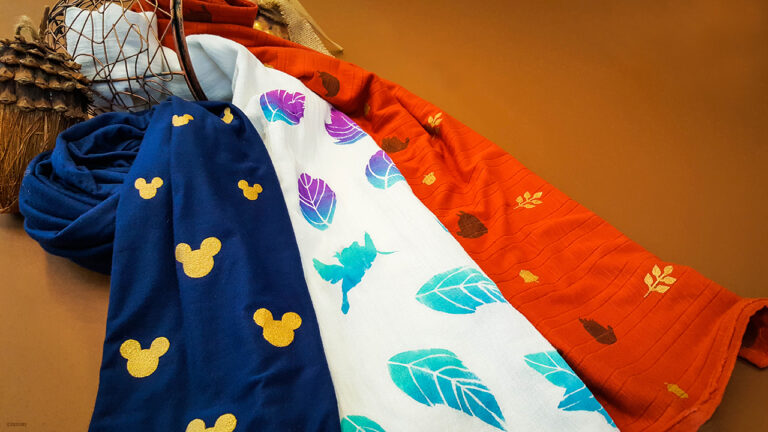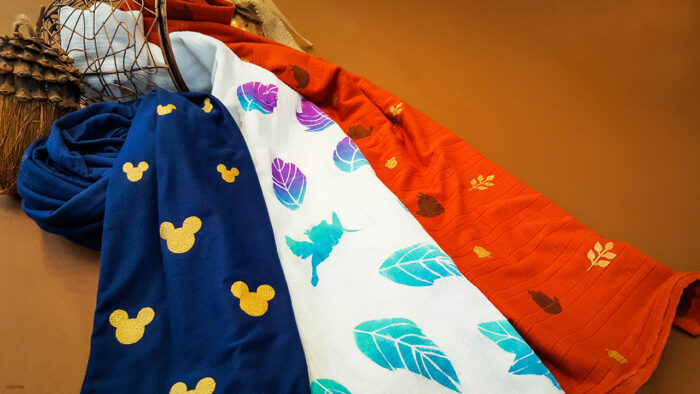 Disney Scarves – This dazzling Disney scarf DIY is sure to warm you up this holiday season. How-to instructions show techniques for adding Disney magic to your own scarf. Download the stamps and stencils template and get your craft on!
Holiday Hostess Gifts– Disney Floral & Gifts has several tutorials on how to create heartwarming hostess gifts for the holidays. Watch the videos above for step-by-step instructions.
Related – Create Your Own Mickey & Minnie Mason Jar Ornaments!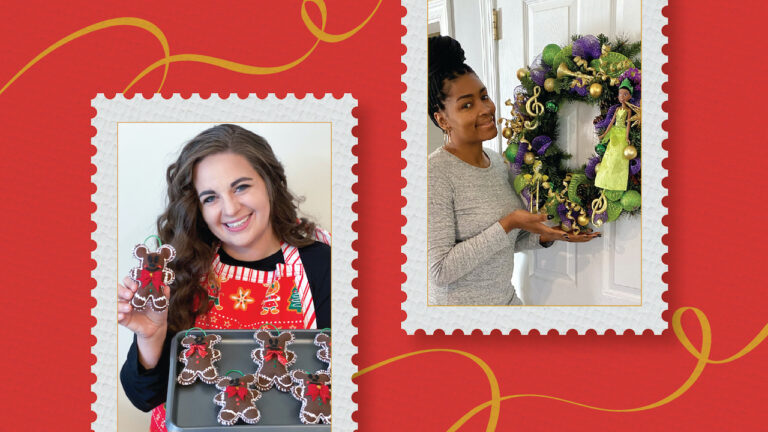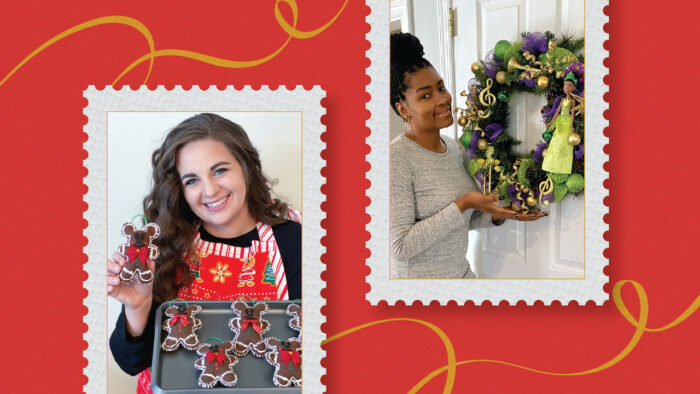 Princess Tiana Wreath & Gingerbread Mickey Ornaments – The popular #DisneyCreators at Home series is adding to the festive fun with several DIY projects with a Disney twist!
Follow Nneka Mosley's (One Handy Momma) step-by-step directions to create a Princess Tiana Wreath that will be the envy of the neighborhood this holiday season.
With this Gingerbread Mickey template, Leslie Brignac (Minnie Van Mom) created a holiday keepsake that will no doubt become a family treasure. Inspired by her daughter's Disney themed tree, this can be created at home in six easy steps!
Disney Holiday Cards – Sending and receiving holiday cards is one of the best parts of the season! Add extra flair to your holiday greeting cards with video tips above from Walt Disney Imagineer Alisara Tareekes.
Alisara is also sharing instructions on how to add Disney Magic to your holiday thank you notes as well.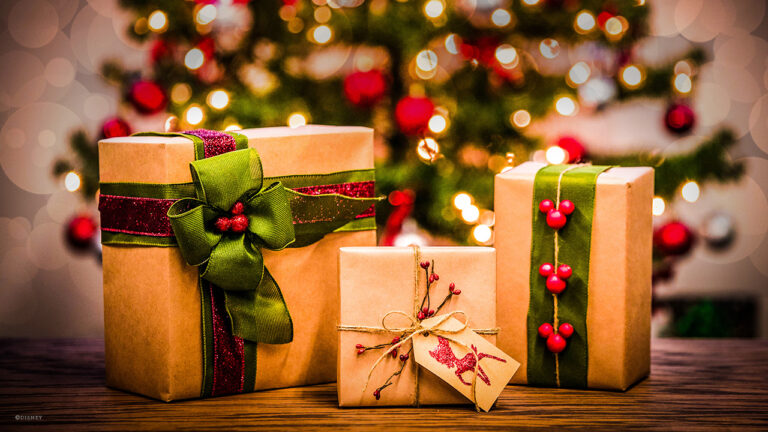 Disney Inspired Gift Wrap – To bring more dazzling Disney Magic to your gifts as well, Disney put together an easy step-by-step guide! Download instructions here and templates.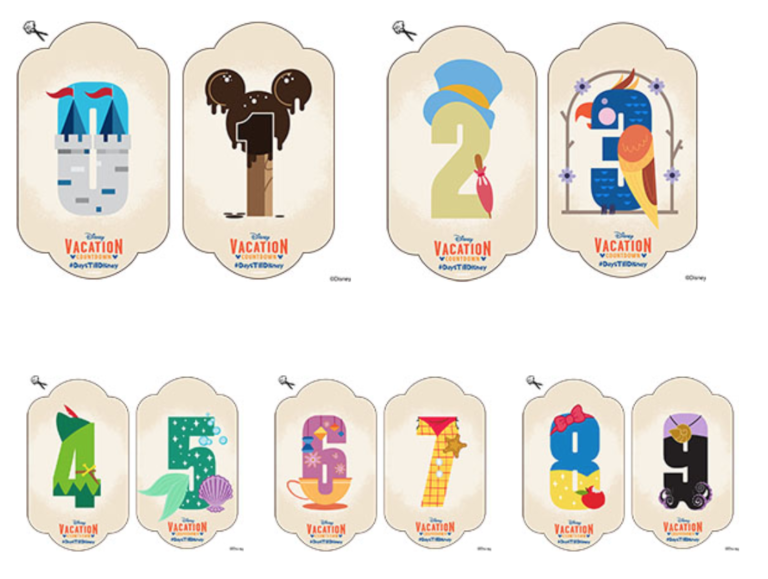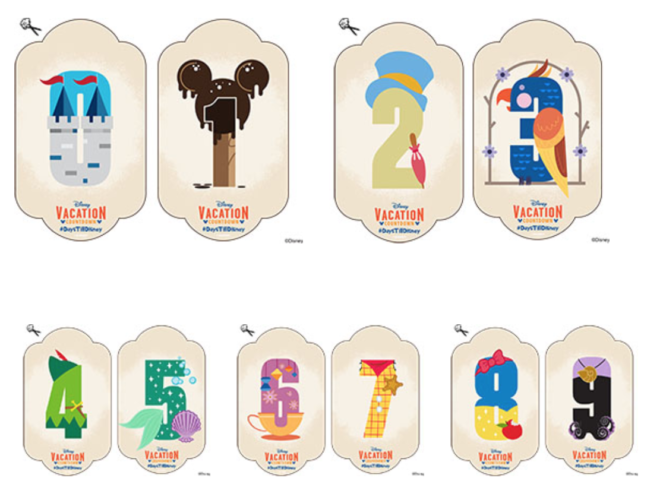 Disney Vacation Countdown – And if you're planning a trip to the Walt Disney World Resort, this craft adds even more excitement to counting down the days to your vacation. It's easy to create -just print out your favorite themed numbers for a Walt Disney World Vacation Countdown or Disney Parks Holiday Vacation Countdown.
What Disney DIY gifts or decor will you be making?
---