If there's one Walt Disney World dining reservation that has really captured the hearts and imagination of first-time Disney-goers, it has to be the possibility of dining at Cinderella's Royal Table located within Cinderella Castle.  However, if you do any amount of research, you'll come up with varying opinions about whether or not this dining reservation is worth your while.  Therefore, one of the most common questions I'm asked as a Disney TA is if Cinderella's Table is worth it.  I am a firm believer that the answer to that will depend on what guests hope to get out of your time at Disney, but to help you make the crucial decision here are a list of some Cinderella's Royal Table Pros and Cons!
PRO: A Chance to Step Inside Disney World's Iconic Landmark – Unlike Disneyland which offers a walkthrough of Sleeping Beauty Castle, Cinderella's Royal Table is largely closed to the public.  The only options to enter are by booking an appointment at Bibbidi Bobbidi Boutique which takes up a few rooms on the ground floor  of the castle or be blessed with a stay at the suite housed on the Castle's upper floor (which is a bit like winning the lottery.) For the rest of us, Cinderella's Royal Table is the way to go.  From the beautiful waiting room to the winding staircase, to the grand dining hall, you do feel like you've entered a fairy tale when it comes to ambiance.  Oh, and it definitely gives you bragging rights!
CON: The Cost – The chance to dine at Cinderella Castle does come with a price, in fact it may be one of the most expensive meals you'll have with your family at Disney.  Breakfast here will set you back $65.44 per adult and $39.81 per child (ages 3-9).  For lunch and dinner, the prices increase to $81.59 per adult and $48.15 per child.  This is pricier than some of the other character dining experiences you'll find around Walt Disney World Resort.  For those on the Disney Dining Plan,  dining here will cost 2 Table Service Dining Credits per person.  This means that should you opt to use the dining plan here, you'll have to give up a table service meal during another day of your stay which doesn't always work for families.
PRO: Perfect for Princess Lovers – If hanging out with Disney royalty is tops on your Magic Kingdom must-do list, then this is definitely the place to be.  As you wait to be escorted to the main dining room each guest has an opportunity to meet and have a photo taken with Cinderella. Once inside the dining hall, each table is visited by a rotation of lovely royals including Aurora, Ariel, Snow White, Jasmine and more!  They stop at each table to sign autographs and pose for pictures making for the perfect Disney memory for princess-lovers.
CON: There are More Affordable Ways to Meet the Princesses at Disney- For family's on a budget, it should be noted that there are more affordable ways to visit the Princesses during your Walt Disney World stay.  Cinderella's Royal Table is not the only princess dining option.  One of my favorite places to go for princess dining is Akershus Royal Banquet Hall in the Norway Pavilion at Epcot.  You'll get many of the same princesses and dining there is a bit more affordable and only 1 Dining Credit.  Alternatively there is the new Bon Voyage Breakfast at Trattoria al Forno where you can start your morning with Rapunzel, Ariel and their handsome beaus and again for only one dining credit.  Alternatively, Cinderella and Prince Charming also host visitors for dinner at 1900 Park Fare at Disney's Grand Floridian Resort. Character hunters can also opt to meet  Cinderella, Tiana, Elena of Avalor, and Rapunzel at Princess Fairytale Hall in Magic Kingdom. Snow White, Belle, Jasmine, and Mulan also have meet and greets at Epcot.
PRO: Perfect Location for Special Celebrations – If you're looking for a special place to celebrate a birthday, anniversary, engagement, or other special occasion, Cinderella's Royal Table does offer a nice handful of extras that can make your visit extra special.  Not only will you get a card signed by the Princesses but visitors planning ahead can also add enhancements to your meal.  You can order a speciality dessert or surprise your loved one with glass slippers or a crystal tiara! For those thinking of popping the question, you can create a package that includes signature dining for 2, a glass slipper presented on a bed of rose petals, signature desserts and a celebratory toast.  Best of all a PhotoPass photographer is there to capture the whole experience. The possibilities are endless. Simply contact Disney's special events office up to 72 hours before your visit to organize your special surprise!
CON: Not an Option for Late Bookers – For guests planning a Walt Disney World vacation, nabbing advanced dining reservations for some of the more popular Disney restaurants can be a tricky business.  For that reason, many guests will book their package at least 180 days out in order to able to make dining plans as soon as their booking windows open up.  However, that's not always possible for those saving toward a vacation, or making last-minute vacation plans.  If you fall into this category, then getting a reservation at Cinderella's Royal Table may not be in the cards.  Availability may open up closer to your dates and you can monitor openings daily to increase your chances.  However, you may instead choose book available options like 1900 Park Fare where reservations are a bit easier to come by!
PRO- Reliable Cuisine – Does the food at Cinderella Royal Table top what you'd find at some of Disney's other Signature/Fine Dining restaurants? Not really. You have to remember that what you are paying for here is the whole experience of being in the castle and of meeting the characters.  If you want the food to be your focal point, you may prefer to opt for restaurants like California Grill, Jiko,  or Monsieur Paul's (Epcot).  That being said, I've always found the food at Cinderella's Royal Table to be reliable and to have something that even picky eaters will love.  Highlights include the Caramel Apple-stuffed French Toast for breakfast, the Beef and Shrimp entree for dinner as well as the amoretto cheesecake for dessert!
CON – Room Without a View – Upon entering the banquet hall at Cinderella's Royal Table, you'll be blown away by the decor, the beautiful decorations and the gorgeous castle windows.  However, ask for a window seat and you'll quickly realize that you can't really see the park spread out below you due to the finish of the stained glass windows.  Though this doesn't need to be a deal breaker, it quickly puts a damper on hopes of getting gorgeous theme park views or better yet a stunning perspective for the evening fireworks display.  If fireworks viewing is high on your priority list, we suggests you give one of these other restaurants a try!
We here at Disney Addicts try and be as subjective as possible when helping our readers decide whether or not an experience is the right one for your family.  Hopefully, our short list of Pros and Cons have given you a few points to think on before determining whether or not you'll be including a visit to Cinderella's Royal Table into your travel plans.
Find articles like this helpful? Then why not consider booking with an Authorized Disney Vacation Planner? As an agent with MickeyTravels, I'll be on hand to help you with everything from finding your perfect package to sharing tips and tricks to help you get the most out of your time at Disney.  Best of all, my services are absolutely FREE. Get in touch at 1.800.801.4025, via email at mroden@mickeytravels.com or follow along on Facebook. 
Images copyright Disney.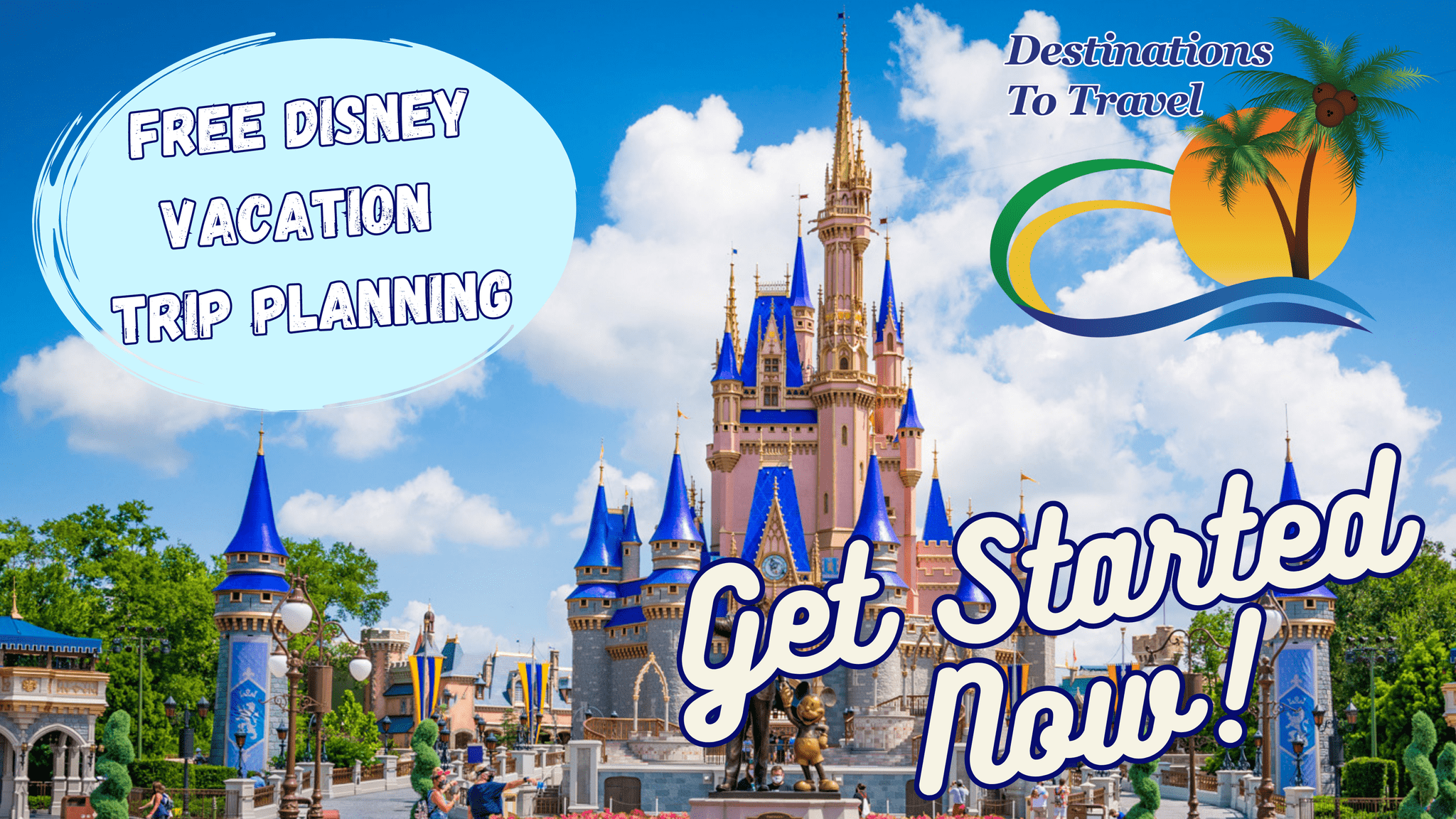 Let our friends at Destinations to Travel help you book your next Disney Vacation. They are the preferred Travel Agency of Chip and Company and Disney Addicts, and who we use ourselves.
Get started Now for your FREE No Obligation Quote.
Book With our friends at Destinations to Travel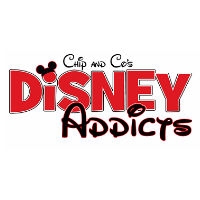 Latest posts by Disney Addicts Past Writers and Friends
(see all)