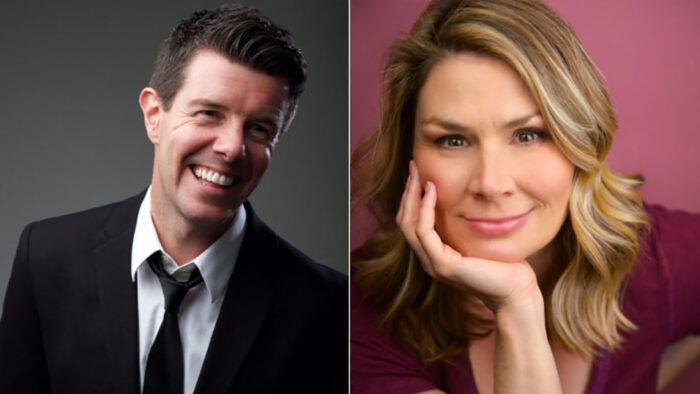 Photo Credit: Disney Destinations
If you are going to be visiting Disney World between January 17 – February 24, 2020, you're going to want to visit Epcot. This year's International Festival of the Arts is filled with show-stopping Broadway stars that are taking the stage. It celebrates the very best in visual, culinary and performing arts by bringing in professional artists to share their talent and expertise. Disney on Broadway concert series will be returning to the festival this year with three daily performances headlined by Broadway stars who reprise favorite songs from past performances in award-winning shows.
Some of the first performers to grace the stage of America Gardens Theater for this fan-favorite concert series will be none other than Heidi Blickenstaff, best known for her role as everyone's favorite Sea Witch. She starred as Ursula in Disney on Broadway's "The Little Mermaid." Joining alongside Heidi will be, Tony Award nominee, Gavin Lee. His Broadway performance as Bert in Disney's "Mary Poppins" earned him the nomination and most recently played Lumière in the 25th-anniversary production of "Disney's Beauty and the Beast."
The duo will perform five nights of shows beginning Jan. 18, including a special performance alongside fellow Broadway legends Alton Fitzgerald White and Kissy Simmons.
Here's the full lineup of show-stopping talent for the Disney on Broadway Concert Series:
Jan. 17, 20, 21 and 24 – Kissy Simmons and Alton Fitzgerald White ("THE LION KING")
Jan. 18, 19, 22 and 23 – Heidi Blickenstaff ("The Little Mermaid") and Gavin Lee ("Mary Poppins")
Jan. 25 – Special performance featuring Simmons, White, Blickenstaff, and Lee
Jan. 26, 28, 29; Feb. 1, 2, 5 and 6 – Kara Lindsay ("Newsies") and Kevin Massey ("Tarzan")
Jan. 27, 30, 31, Feb. 3, 4, 7 and 8 – Liana Hunt ("Newsies") and Adam Jacobs ("Aladdin")
Feb. 9 – Special performance featuring Lindsay, Massey, Hunt, and Jacobs
Feb. 10, 12, 13, 18, 19, 22 and 23 – Ashley Brown ("Mary Poppins") and Josh Strickland ("Tarzan")
Feb. 11, 14, 15, 16, 17, 20 and 21 – Syndee Winters ("The Lion King") and Michael James Scott ("Aladdin")
Feb. 24 – Special performance featuring Brown, Strickland, Winters, and Scott.
Want to catch a show? All you need is a valid theme park admission. It's included! Head on over to the America Gardens Theatre, where all shows will be performed. Want to ensure you enjoy the best experience?  You can reserve a Disney on Broadway Dining Package, which guarantees seating for one show during the same day of your dining experience. Hurry hurry, Packages at participating Epcot restaurants are now booking!
Who are you most excited to see? If you want to book last-minute plans, contact me. My name is Jamie Porter. I am a writer for Disney Addicts and an independent Travel Agent with Amazing Magical Adventures. My family has enjoyed being an Annual pass holder at Walt Disney World for 8 years. Contact me for your FREE quote today. Jamieporter@Amazingmagicaladventures.com
---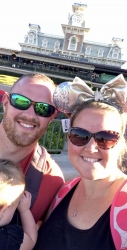 Latest posts by Jamie Porter
(see all)