Grabbing a quick meal at Walt Disney World is usually a priority for us.  We love Table Service meals but a lot of times we don't want to give up park time to eat. When you're looking for a quick option that will satisfy a lot of different tastes, and even offer some unique menu items, food courts tend to be a great bet!
Here is our list of the Top 10 Food Courts at Walt Disney World:
10. Intermission Food Court, Disney's All Star Music Resort: This food court has been killing it recently with specialty items, like the amazing Unicorn Cupcake!  They also have a wide variety of sandwiches, salads and soups available for lunch and dinner. And have you seen the All Star Chart Topper?!  Now that's a breakfast sandwich!
9. Gasparilla Island Grill, Grand Floridian Resort and Spa:  Open 24 hours and featuring a wide variety of options, Gasparilla Island Grill is a great place to get a little variety!  Having the late night menu option is nice.  You'll find a variety of pizza options on that menu while their breakfast menu offers classic pastries and the ever popular Mickey Waffles!  Lunch options include a wide variety of sandwiches, pizza and flatbreads and dinner includes a create your own salad and and yummy pizza options!
8. Captain Cooks, Polynesian Resort: Tonga Toast! Yep, that's the claim to fame for Captain Cooks in my option.  This delicious breakfast item (Banana-stuffed sourdough bread, battered, deep-fried and dusted with cinnamon sugar) is a Disney favorite for sure and the best meal you can get at Captain Cooks in my opinion.  Lunch and dinner feature salads, flatbreads and a wide assortment of sandwiches (The Pan Asian Noodles with Vegetables and either chicken or shrimp are yummy).  They are also open 24/7, serving a variety of pizzas.  The theming is consistent with the theme of the resort, capturing the feel of the tropics as you dine.
7. Pepper Market, Coronado Springs Resort:  Delicious food with a Mexican flare!  It feels like you've stepped into an outdoor Mexican marketplace when you enter this bright food court.  There is a wide variety of breakfast options including a Chorizo & Cheese Breakfast Bowl!  Lunch and dinner offer soups and salads, pizza and several yummy entrees, including a pasta bowl, tacos and ribs!  If you're in the area, this food court is a great place to grab a bite to eat.  You'll also find wine, beer and margaritas here!
6. Cosmic Ray's Starlight Cafe, Magic Kingdom Park: With a recently updated menu, we love stopping by Cosmic Ray's when we're visiting Magic Kingdom. You'll find pretty standard chicken nuggets and burgers for both lunch and dinner.  At lunch you can also grab the BBQ Pulled Pork Platter with BBQ Pulled Pork with Coleslaw, French Fries and Corn Bread.  And then at dinner you can get either Barbecue Ribs or 1/2 Rotisserie Chicken, both served with mashed potatoes and green beans. And the new Sonny Eclipse Dessert, Cookies and Cream Cheesecake on a Chocolate Cookie Crust covered in a Chocolate Ganache featuring Sonny Eclipse White Chocolate, is out of this world!
5. Sassagoula Float Works, Port Orleans Resort – French Quarter:  Small, but mighty – that's how I'd describe this food court. You'll feel like you just stepped into a Mardi Gras celebration as props from parade floats decorate the building.  The menu also has a French Quarter feeling with Jambalya, Gumbo and Shrimp and Grits on the menu – plus food court classics like burgers and chicken.  And don't forget to try the Beignets!  Those are a favorite breakfast treat for my family.
4. Everything Pop, Pop Century Resort: Light, bright and colorful – that's I'd describe this food court.  And with plenty of seating too! There is a wide variety of items to choose from for both breakfast and lunch/dinner.  Breakfast favorites includes Mickey Waffles and Omelets or Chocolate Chip Pancakes if we're feeling fancy.  For lunch and dinner you've got burgers, artisanal pizzas, pot roast, fried chicken and more to choose from.  My favorite though are the ice cream sundaes – the perfect treat to end the day!
3. The Mara, Animal Kingdom Lodge: Zebra Domes – need I say more?  Alright, alright – there is more to The Mara at Animal Kingdom Lodge than just those delicious bites of heaven! Offering both indoor and outdoor seating (and who wouldn't love to sit outside at Animal Kingdom Lodge!) the food has an African flare for sure! But don't worry, there are plenty of more traditional items as well.  Favorites here include the African Potjie and Braai Chicken Flatbread.  And of course, no meal is complete without Zebra Domes!
2. Landscapes of Flavors, Art of Animation Resort:  Who doesn't love a trip to Disney's Art of Animation Resort.  Landscape of Flavors, the resorts food court, fits in perfectly with the theme of the resort, featuring one of the animated classics the resort is centered around.  And the menu has something for everyone.  At lunch and dinner you'll find standard menu options like burgers and nuggets.  But you'll also be able to grab food with a more international fare like Curry Chicken and Saffron Seafood Pasta.  Breakfast also has standard favorites like the popular Bounty Platter (which I think is big enough to share!) but also features the World of Flavor Breakfast Platter with eggs, potatoes, bacon, sausage and naan bread!  Even when we don't stay at Art of Animation we've made the trip to have a meal at Landscape of Flavors!
1.  Sunshine Seasons, The Land Pavilion, Epcot:  Hands down this is my favorite food court in all of Walt Disney World – maybe because I love Epcot so much!  Located in the Land Pavilion, produce grown within Walt Disney World is often found in menu items – which is really cool.  The menu is huge and very diverse.  My personal favorite is the Power Salad with oak-grilled chicken, quinoa, and almonds.  Another favorite is the Oak Grilled Rotisserie Chicken or the Salmon with Cheesy Grits and Andouille-Corn Succotash!  This is also one of my favorite stops for kid's menu options as well.  And the desserts – WOW!  The Whoopie Pie is a favorite and we love the Mickey Oreo Cheesecake.  You can also grab breakfast here before a day in the park (although I'll admit my family has never tried it).  If you're looking for a fresh and versatile food court, look no further than Sunshine Seasons!
*Menu options are subject to change!  I love the Disney is always adding new things to their menus – even if that means familiar favorites have to go away! 
Want to experience the best food options Walt Disney World has to offer?  Let the amazing Travel Planners at MickeyTravels help you plan your dream vacation and they will make sure you get a taste of all of the delicious meals at Disney!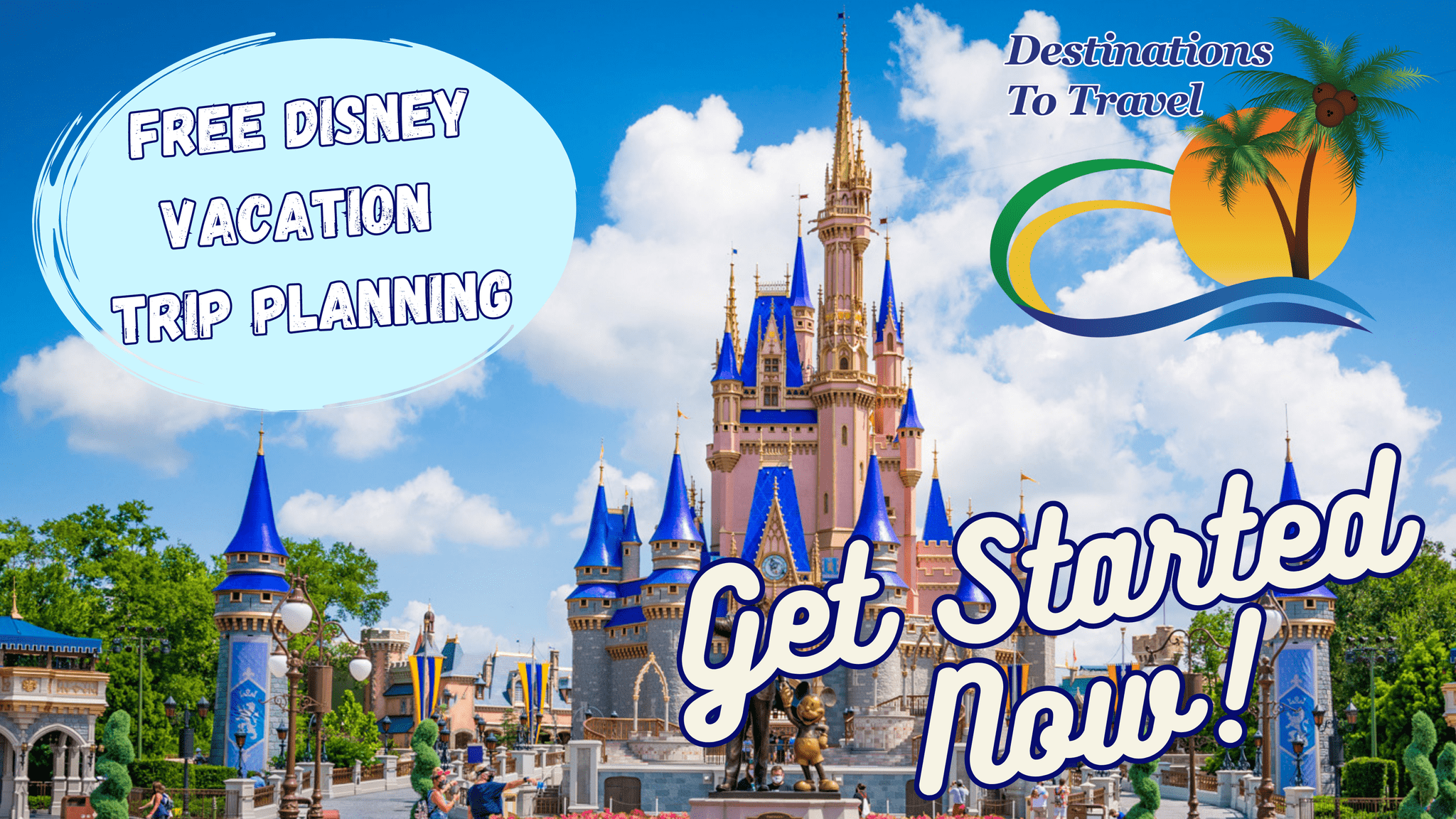 Let our friends at Destinations to Travel help you book your next Disney Vacation. They are the preferred Travel Agency of Chip and Company and Disney Addicts, and who we use ourselves.
Get started Now for your FREE No Obligation Quote.
Book With our friends at Destinations to Travel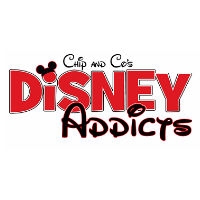 Latest posts by Disney Addicts Past Writers and Friends
(see all)