Let's face it, no one likes waiting in line for attractions at Walt Disney World.  However, even with your 3 Fastpasses, having to stand in queues during your Disney days is a bit inevitable.  Though a large majority of attraction lines are admittedly dull, snaking ever onward and offering little to stimulate the senses- there are a few that are absolute gems when it comes to making you feel immersed and a key player in the adventures that await. So if it's a busy park day and your facing the prospect of standing in line for a while, give one of our Top 8 Ride Queues a try.
1. Peter Pan's Flight – Though I admittedly baulk at the idea of waiting in line for any Walt Disney World attraction for longer than 20-minutes, the recently re-imagined interactive queue for this insanely popular Magic Kingdom ride is an absolute delight and almost worth it.  Guests are transported to the Darling nursery where you'll be visited by Peter Pan's shadow, a very mischievous Tinkerbell and encounter lots of magical moments making you wonder how the Imagineers did it.  Peter Pan is always a good use of Fastpasses but there are worst places to pass an hour than meandering through this Magical wonderland.
2. Dumbo – Confession.  I think me and my daughter actually enjoy this interactive queue more than we do the ride itself.  This has "parents sit down, take a breather and relax" written all over it, and trust me, by the time you get here after hitting up most of the Fantasyland attractions, you'll want to do just that.  Though there's a small (and not very exciting line that snakes around on the outside), you will eventually enter the Big Top where you are given access to a large indoor soft-play area and a buzzer that goes off when its time for you to embark on your Dumbo journey.  The area is small enough that kids can go off and play without parents having to worry and is great for burning off that excess energy.  The only thing I don't like about this queue is having to wrangle your kids when it's finally time to take flight. But here's a quick tip: If your kids are having the time of their life,  just let the cast members know.  They're more than likely to let them stay and play a bit longer!
3. The Adventures of Winnie the Pooh –  This is another one that is at the top of my family's favorite line list.  There are a lot of fun areas here for kids to play while they wait.  Our family favorites are the little bumble bees with honey pots that can move along with you as the line slowly moves forward and the falling honey walls where kids can brush away the honey and see what lies behind. Rabbit's Garden is also abuzz with lots of hands-on activities that are sure to capture the attention of your tiny tots  All of these elements add up to a fun way to pass the time which is why my daughter refers to it as the ride with the fun line!
4. Seven Dwarfs Mine Train –  Let's be honest here. With a ride time of only 2 1/2 minutes, you'll likely be spending 40 x longer waiting in line than you will enjoying the actual ride itself, so interactive elements are pretty darn important and Disney definitely delivers. There's a gemstone game that will keep Bejeweled fans enthralled, an absolutely mesmerizing water chime game and big giant barrels filled with gemstones that make your surroundings spring to life when spun.  I would still get a Fastpass for this ride when possible but there are worse places you could pass an hour (or two).
5. Haunted Mansion – In my experience, the line for Haunted Mansion never really gets long enough to warrant a Fastpass.  Maybe that's just an excuse because I absolutely love all of the fantastic interactive elements that you can discover while waiting in line for your Ghost Host.  From the marble busts that unravel a chilling murder mystery, a graveyard that's good for a pun or two, to a musicians grave that springs to life with macabre music, there are so many rich details that you'll notice something new every time.  To get you started, see if you can find the wedding ring!
6. Toy Story Mania –  Making your way through the queue of Hollywood Studio's Toy Story Mania is like taking a walk (albeit a long one) down memory lane.  It really is sensory overload as around every corner is a tip-of-the-hat to some of the toys and games that you loved as a child.  The sense of scale makes you feel as tiny as Woody and his cohorts as you come across a towering game of Candyland and giant View-Master reels complete with amazing Disney imagery.  Mr.  Potato Head is also on hand for a bit of sardonic banter which helps to pass the time.  Again, Fastpass if you have the chance as lines for this attraction can get long.  However, there are many feel-good things to see and do should you find yourself in the queue.
7.  Expedition Everest – On the surface, it looks like a simple queue that takes you through a Himalayan tea company turned travel agency but watch closely as the subtle details and artefacts around you start to change to reveal a startling discovery.  By the time you are ready to make your climb up Disney's tallest mountain,  the possibility of a chance encounter with the mysterious Yeti will have you shaking in your shoes. Definitely one of the most intriguing queues at Walt Disney World it is quite simply Imagineering at its best.
8. Tower of Terror- I challenge you to find a queue more completely delightful, chilling, awe-inspiring and immersive than Hollywood Studio's Tower of Terror.  Walk through the remnants of the once luxurious Hollywood Tower Hotel. Have a cagey interaction or two with the staff. See the painstaking detail of a glamorous hotel left mysteriously vacant.  By the time you make your descent to the basement and weave your way through the boilers, you'll probably be having second thoughts about your visit to the Twilight Zone.  Out of all of the rides at Walt Disney World that I Fastpass, this one always fills me with slight regret at not being able to weave my way through the lobby. Should you find yourself faced with a wait in the Stand-by line,  you'll be able to feast your eyes on a delightful bit of Disney storytelling.
So next time you find yourself faced with waiting in the Stand-by line, seize the opportunity and give some of these interactive lines a try. Though they may not make you feel like you made it through the line in no time at all, you will get to experience lots of delightful magical touches that would've otherwise gone unnoticed.
Click here for your FREE no obligation quote! 
Thinking about a visit to Disney? Packages are currently available to book through until the end of 2018.  Click here or send an email for your FREE no obligation quote.
Find articles like this helpful? Then why not consider working with an Authorized Disney Vacation Planner? As an agent with MickeyTravels, I'll be on hand to help you with everything from finding your perfect package to nabbing those hard-to-get dining and FastPass reservations. I also love sharing tips and tricks to help you get the most out of your time at the parks.  Best of all my services are absolutely FREE. Get in touch at 1.800.801.4025  via email at mroden@mickeytravels.com  or follow along on Facebook.
Image copyright Disney.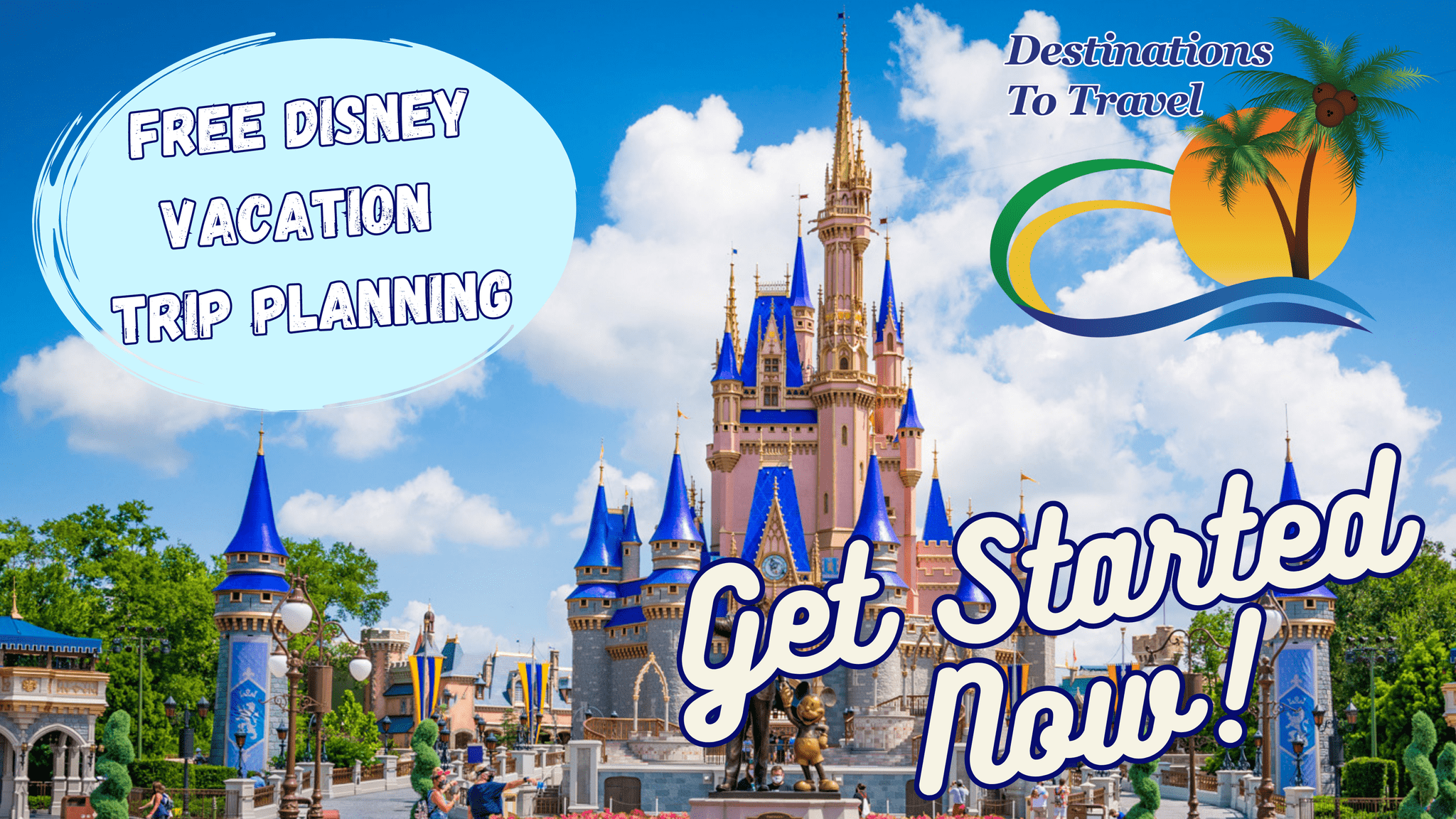 Let our friends at Destinations to Travel help you book your next Disney Vacation. They are the preferred Travel Agency of Chip and Company and Disney Addicts, and who we use ourselves.
Get started Now for your FREE No Obligation Quote.
Book With our friends at Destinations to Travel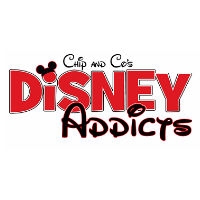 Latest posts by Disney Addicts Past Writers and Friends
(see all)