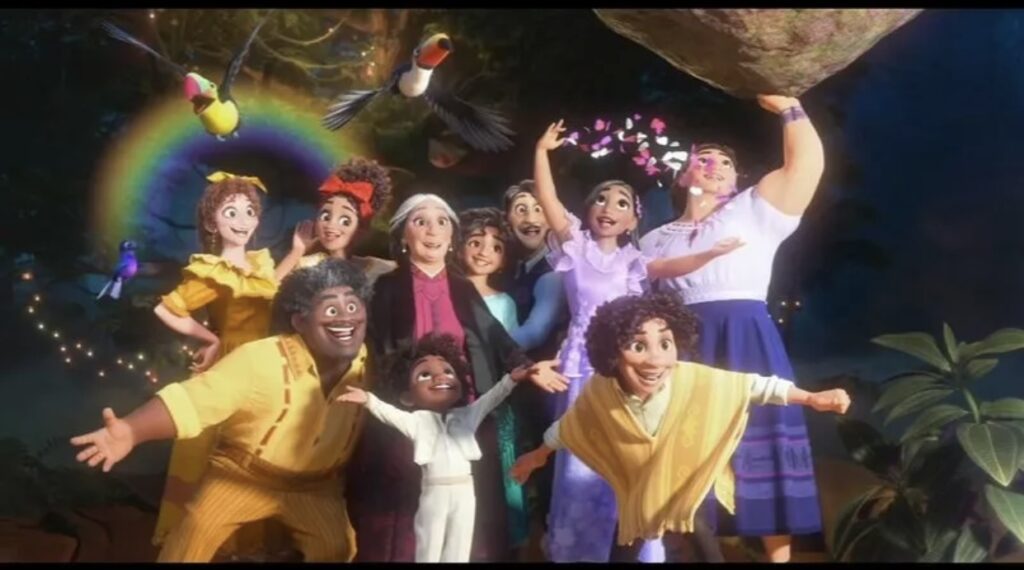 Disney fans are LOVING Encanto for the beautiful animation, heartbreaking message, and the instantly iconic soundtrack! For the 60th animated film, Disney hired famed music producer Lin-Manuel Miranda (Hamilton, Moana) to create a soundtrack that would help tell the story of The Madrigal Familia and new reports share the new album is a hit!
As 2021 wrapped and after the December 24th Disney+ debut, the Encantosoundtrack quickly climbed to No. 7 on the Billboard 200 chart, is now No. 1 on Billboard's Soundtrack and Independent Album charts, and was the most recent film track to break the Top 10 on Billboard since Frozen 2 in 2019.
They're talking about Bruno now—all over the world. More precisely, they're making tens of thousands of video clips using the song "We Don't Talk About Bruno" from Encanto, the Walt Disney Animation Studios film now streaming on Disney+.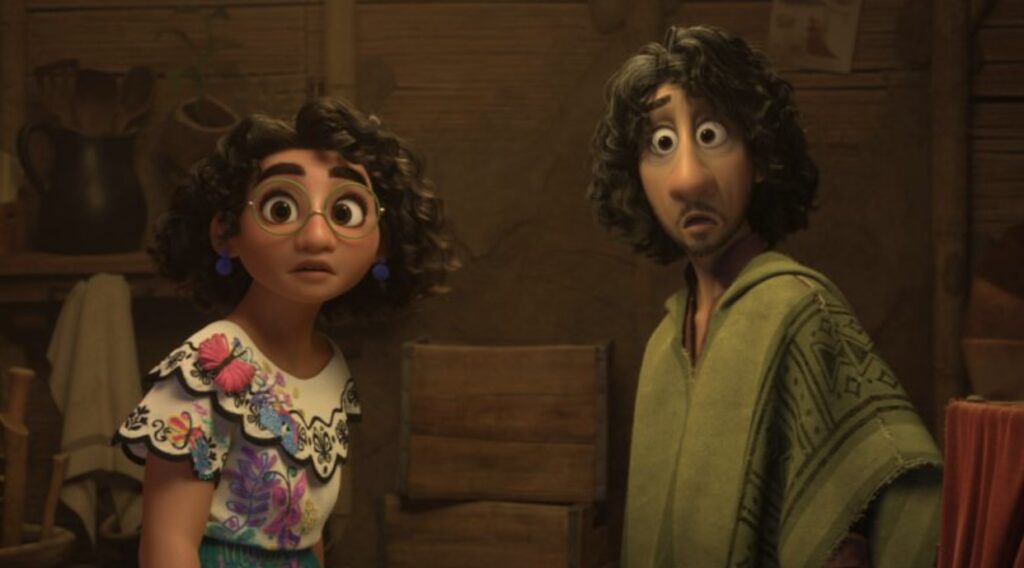 Now it seems "Bruno" is the Disney song kids (and adults) most want to dance to in front of their smartphone cameras when they're all alone. Or with friends. Or out in public. Or for a TikTok audience.
No one, it seems, can stop talking about Bruno. The film's soundtrack climbed to No. 1 on the Billboard charts this week, dethroning Adele's 30, and it's the No. 1 album on Apple Music and iTunes. "We Don't Talk About Bruno" is currently the No. 1 song on Spotify's Top 50 U.S. charts, and the video has been viewed over 44 million times since it debuted on YouTube December 28. On TikTok, Encanto is a featured trend, with sounds from the album earning a billion views.
Related: 9 Disney Theatrical Releases Arriving in 2022!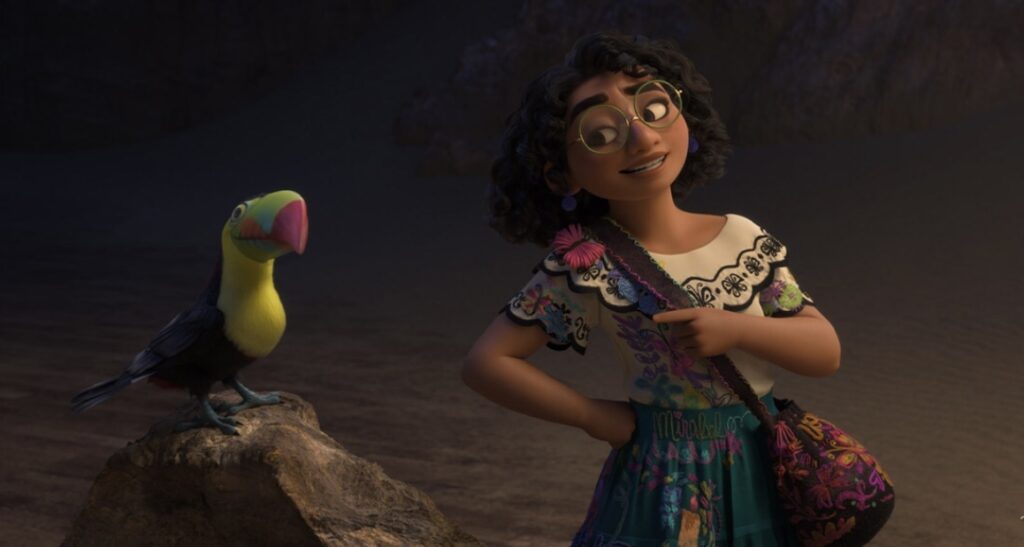 Another hit song from the film, "Surface Pressure" has hit the #8 on Spotify's Top 50 U.S. chart, #51 on the Global Top Songs, #4 on the Global Viral, and #5 on the U.S. Viral charts. Both songs (and most of the soundtrack honestly) have been a hit for users on Instagram Reels and TikTok since the release of the soundtrack.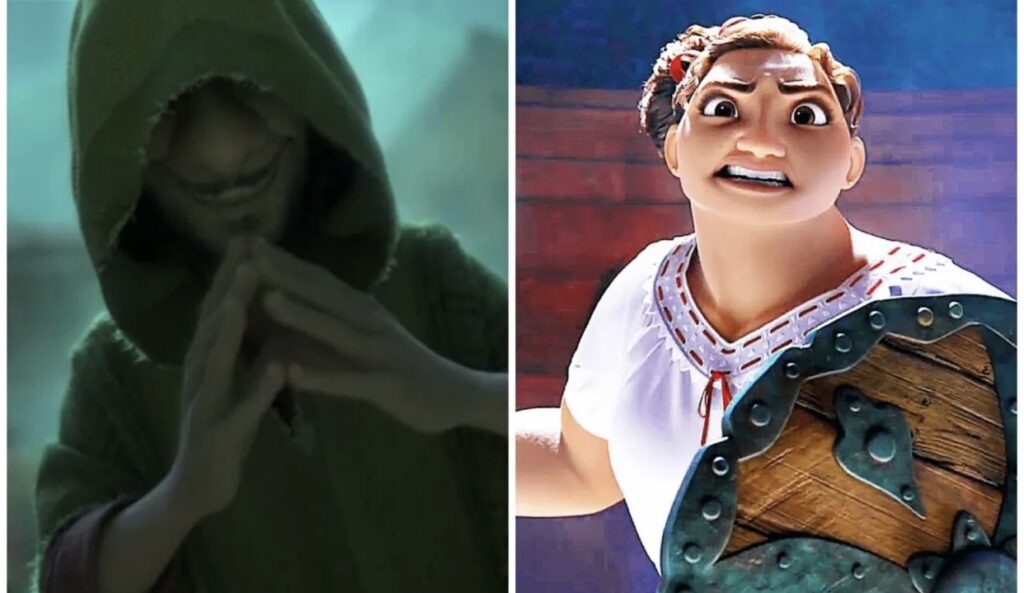 Beatriz, the voice of Mirabel in the film, connects the popularity of "Bruno" and the other songs in Encanto to Disney's long history of creating songs that connect emotionally with viewers. "You're always creating something new, but you're also hearkening back to what has been created [in the past]… the foundation that's been built for you by all these other incredible artists before," she says. "That part [of introducing new music] was really fun."
Miranda says he pitched the idea for the song because of its relatability. "Every family has the things we talk about at the dinner table and the things we don't—but we stilltalk about it," he says. "We just don't talk about it in front of Abuela [voiced by María Cecilia Botero] or in front of mom [Julieta, voiced by Angie Cepeda]. I wanted to write a song like that, where everyone says, 'We don't talk about that'… and then proceeds to talk about it!"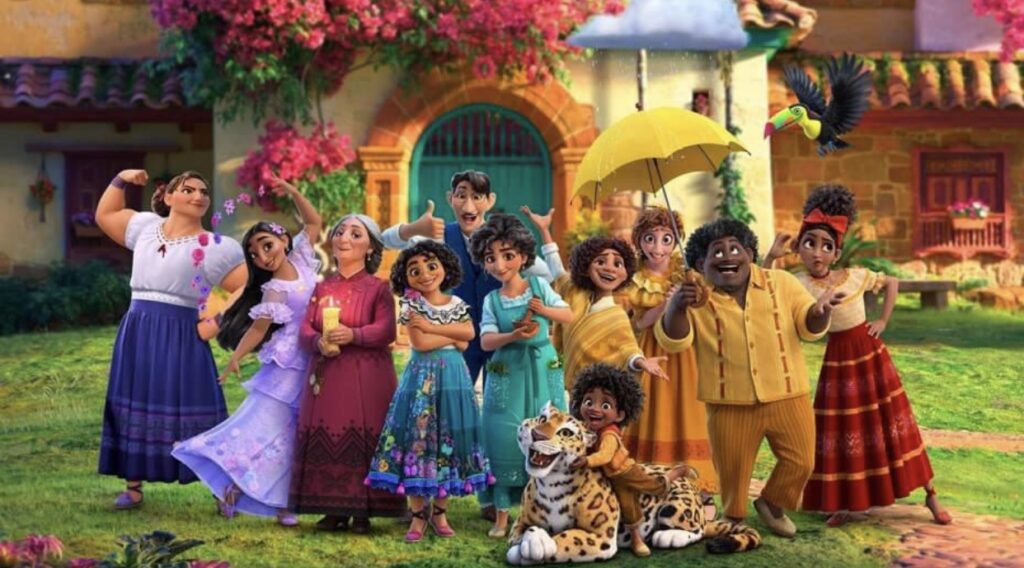 Haven't seen the film? Disney's Encanto is now available to stream via Disney+, in select theaters, and arrives on 4K Ultra HD, Blu-ray, and DVD on February 8.
Related: What are the Options Now that Disney's Magical Express is officially gone?
Check back here on Chip & Co. for the latest theme park and entertainment news updates!
Image Credit: Disney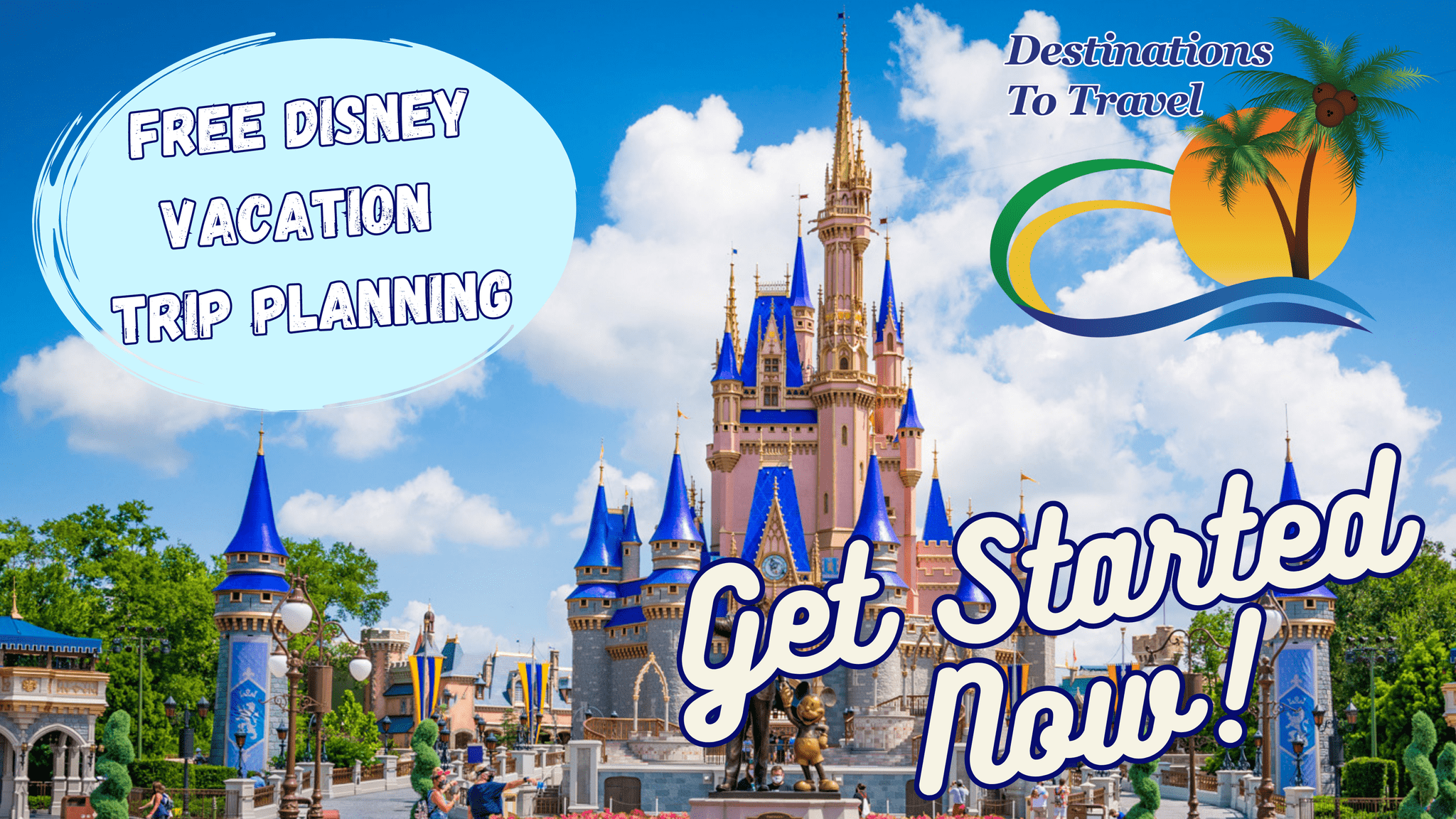 Let our friends at Destinations to Travel help you book your next Disney Vacation. They are the preferred Travel Agency of Chip and Company and Disney Addicts, and who we use ourselves.
Get started Now for your FREE No Obligation Quote.
Book With our friends at Destinations to Travel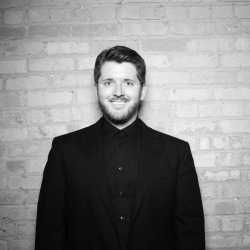 Latest posts by Kevin Koszola
(see all)