With so much to see and do at Disney World's most popular theme park,  it's hard to know when and where to begin. Here you can expect slightly heavier crowds and a ton of attractions making it the theme park where you'll benefit most from a good touring strategy. And that's where we here at Disney Addicts come in.  If you're planning a trip to the Magic Kingdom at some point soon, here are 10 of Our Favorite Tips and Tricks to help your days run smooth and seamless.
1. Spend more than one day at the Magic Kingdom- Guests ask me quite often how much time they should devote to each theme park.  My feeling is that you can usually spend 1 day at Hollywood Studios and  Animal Kingdom and walk away feeling like you've seen and done most things. However because of the sheer size and scale of Epcot, spending two days there is a good idea and the same goes for  Magic Kingdom!  With a two-day touring plan, it's much easier to take your time and really experience each of the lands that make up this magnificent theme park.  With this in mind, I usually advise that you split the park down the middle.   Spend one day enjoying Main Street, Tomorrowland and Fantasyland and the other day doing Frontierland, Liberty Square and Adventureland.
2. Arrive for Rope Drop- I absolutely cannot stress enough the importance of arriving at the Magic Kingdom early.  Arrive for the 9 am Welcome Show,  this delightful all-singing, all-dancing introduction to the park held at the Castle Forecourt Stage will definitely put some pixie dust in your step before you embark on your fun-filled day.  Not only that but the crowds are minimal during those first two hours leaving most families amazed at how much they are able to see and do. Once crowds reach their peak midday and lines start to get long, you'll take comfort in just how much you were able to cram in before things got packed.
3. Eat at Be our Guest for Breakfast or Lunch – A lot of first-timers to the dining plan don't realize that if you are lucky enough to nab a dining reservation at Be our Guest for breakfast or lunch, it only takes a Quick Service (not a Table Service credit).  There's also so much to love about this Fantasyland eatery. The atmosphere is brilliant.  From the grand ballroom to the gothic West Wing, you really feel like you're in the film.  You can also pre-order your food online before your trip which starts to get the kids really excited for their upcoming vacation.  Also, watch the surprise on their faces when your food "magically"turns up at your table.  Finally be on the lookout for 8 am breakfast reservations.  This will gain you entry to the Magic Kingdom an hour before the park opens which is a special way to start the day.
4. Save your Fastpasses until after 11am.  As I mentioned above,  it pays to get to the park early as lines are minimal.  I love that at 9:00 you can ride Space Mountain, get off and ride again without much of a wait.  Because it takes a while for Magic Kingdom wait times to build up in the morning, I advise that you hold off on booking your Fastpasses until after 11am.    Fastpasses are best used during the busiest times of the day where the lines are at their longest. A bad use of a Fastpass = when the line for Space Mountain is under 10 minutes.  Good use of Fastpass =  when the line for Space Mountain is at 60 minutes.  So see as many of the headlining attractions as you can first thing in the morning without using your Fastpasses and book them in for lunchtime slots as this is when we know lines will be longer.
5. Use the Walt Disney World Railroad – With all the bells and whistles going on elsewhere in the park, most families don't even give the Walt Disney World Railroad a second thought.  However, I am a huge advocate and find it to be a brilliant way to get around in the parks.  Making stops at Main Street, Frontierland, Storybook Circus in Fantasyland and then back to Main Street USA,  it is a fantastic way to beat the crowds and rest your weary feet.  For those of you renting a stroller at Walt Disney World, there is also an amazing policy that allows you to leave your stroller at any of the railroad stations and pick up a new one when you get to your next stop, making it easy for families with little ones to get around.  The steam trains you'll find here are a classic bit of Americana.  Definitely, use them to get around next time you're at the parks.
6.  Use Fastpasses for Peter Pan's Flight and the Jungle Cruise – If you're new to the parks and are plotting out your Fastpasses, rides like Seven Dwarfs Mine Train, Space Mountain, and Splash Mountain are givens when it comes to rides that will have long lines.  However, ones that sometimes perplex first-time visitors are the incredibly long wait times that you'll find at both Peter Pan's Flight and  Jungle Cruise.  It's not uncommon to see lines for either or these exceed sixty minutes.  Both of these rides are delightful Disney World classics and should be ridden but I visit the parks several times a year and I certainly wouldn't do them without a Fastpass.
7. View the Festival of Fantasy from Town Square- I am always a bit perplexed at why families will cram themselves in like sardines down Main Street to see the Festival of Fantasy Parade each day at 3pm.  Perhaps they see people starting to line up there hours in advance and must think that its the best spot.  Or perhaps people are just unfamiliar with the parade route and worried they might miss it.  However, if you want gorgeous views without the pushing and shoving, head towards the exits and stake out a spot somewhere between Town Square Theater, The Train Station or Fire Hall.  This is a fantastic area because the parade will travel around the circular drive meaning you'll have plenty of time to take in all of the amazing little details. It's also not nearly as crowded.  So you can spend less time staking out your spot and more time getting in an extra ride or two before parade time.
8. Need a break? Go to the second floor of Columbia Harbour House- If you are looking to take a time out from the hustle and bustle of the parks, head to Columbia Harbour House in Liberty Square.  You may at first not be all that jazzed about the location, menu etc. but trust me, head upstairs for a delightful surprise.  The second level of this restaurant is one of my favorite places to relax at Magic Kingdom.  Its dark, and cool.  There's lots of space to spread out.  The bathrooms are usually very clean and not busy.  Here you'll forget (even if just for a moment) that you are just a few feet away from the heaving throngs of people traversing the park.  When the feet start to ache and the head starts to pound,  give this lovely little refuge a visit.
9. Visit Pete's Silly Sideshow for your Character Meet and Greets – Pete's Silly Sideshow is another place on those park maps that tend to get easily overlooked.  Nestled over by the Dumbo the Flying Elephant, many families don't realize that beneath this Big Top lies one of the best places to meet members of the Disney Fab 5.  Here you'll find Minne, Daisy, Donald, and Goofy all dressed up for the circus.  There are two lines that you must wait in to meet all of the characters but because of its out-of-the-way location, the wait times here are usually minimal.  These are delightful and unique character interactions and the Imagineering that went into this area of the park is nothing short of magical.
10. Stay for the Kiss Goodnight- As soon as the "Happily Ever After" evening fireworks have finished, the tendency is for families to join the throng and all descend to the bus ranks at the same time – meaning outrageous lines.  Instead, linger for a bit. The park stays open an hour after the fireworks have finished to let everyone out.  Though the rides will be closed, you can do a bit of last-minute shopping at the Emporium.  people watch and if you're lucky you'll get to check out the Magic Kingdom's Kiss Goodnight.  It is a magical send-off at the end of a delightful day and may even bring a tear to your eye.  A lot of people don't even know about this late night Disney tradition but if you can,  add it to your must-do list.
Click here for your FREE no obligation quote!
Find articles like this helpful? Then why not consider booking with an Authorized Disney Vacation Planner? As an agent with MickeyTravels, I'll be on-hand to help you with everything from finding your perfect package to nabbing those hard-to-get dining and FastPass reservations.  I'll work with you to create a bespoke itinerary perfectly tailored to the needs of your family. Best of all, my services are absolutely FREE. Get in touch at 1.800.801.4025, via email at mroden@mickeytravels.com or follow along onFacebook.  
Images copyright Disney.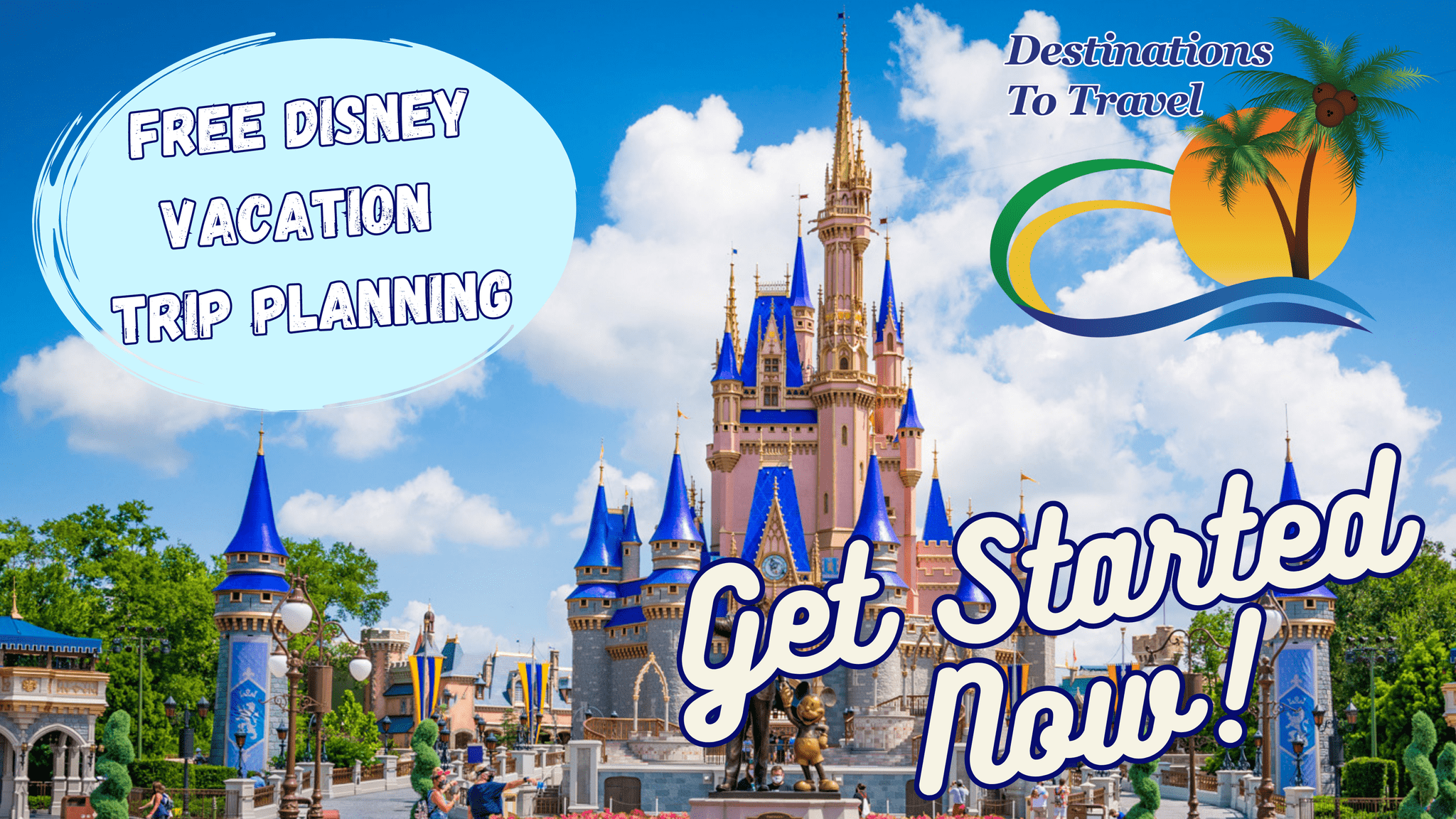 Let our friends at Destinations to Travel help you book your next Disney Vacation. They are the preferred Travel Agency of Chip and Company and Disney Addicts, and who we use ourselves.
Get started Now for your FREE No Obligation Quote.
Book With our friends at Destinations to Travel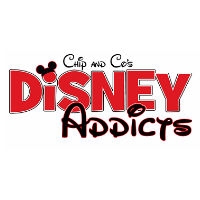 Latest posts by Disney Addicts Past Writers and Friends
(see all)