We spend a lot of time here at Disney Addicts talking about what sets Disney Cruise Line apart for other Cruise Lines. Chief among these are all of the amazing extras that come with your cruise fare including:
Quick Service and Tables Service meals while on board the ship and at Disney Castaway Cay
Room Service at no additional charge
Character meet and greets
Live entertainment each evening from Broadway-style shows to deck parties
Children's Activity Centers providing hourly programming for young cruisers
An incredible array of recreational activities from waterslides to mini golf.
Use of fitness center
All-you-care-to-enjoy soft drinks and hot drinks.
Unlimited ice cream for the kids (of all ages)
However, a question I get asked a lot by first-time cruisers is "What isn't included in my cruise fare?"  This is especially important for those unfamiliar with cruising or families that are trying to stick to a tight budget.  With that in mind, here's a list of 10 optional extras that you would need to pay for if sailing with Disney.  Please note the word optional – you can absolutely skip out on most of the items on our list and still have a magnificent cruising experience.
1. Ground Transfers – This is the one that tends to surprise first-time Disney cruisers the most, especially those that have visited Walt Disney World before and know about Disney's complimentary Magical Express service to and from the airport.  However, when it comes to whisking clients out to Port Canaveral or bringing them back after their voyage, Disney Cruise Line Buses do charge a fee. The cost is $35 per person each way or $70 round trip.  The service offers pick-ups and drop-offs at either a Walt Disney Resort or at Orlando International Airport.  If you will be using the service, book it in at the time you make your cruise reservation as it will get added to the total balance.
2. Port Adventures –  For families who want to see, do and explore it all at each of your ports-of-call, Port Adventures will easily be your biggest expense.  The cost for optional activities at the ports of call can range anywhere from a $14 intertube rental to $500 per person for an Alaskan dog-sledding experience.  The good thing about Disney Cruise Line is that they do offer a wide range of options at all price ranges meaning that having fun at your destinations doesn't have to mean breaking the bank.  Also, remember that Port Adventures aren't mandatory.  At Disney's private island Castaway Cay you still have full run of all the gorgeous beaches and your meals are included.  Alternatively, those on longer cruises may opt to spend a day enjoying all the ship has to offer while docked at port. For a full list of Port Adventures visit disneycruiseline.com. 
3. Gratuities – We're confident that you'll be mighty impressed with the high level of customer service you'll experience during your Disney Cruise.  Whether its the servers that follow you as part of the rotational dining system to the amazing Stateroom Hosts with their nightly turndown service, the warm reception you'll receive is top notch and you'll really be able to feel like you can sit back and relax with all of your needs taken care of.  That's why tipping is so important. However, it is not automatically included in your cruise fare.  Disney does offer the option of pre-paying for your gratuities for $12 per night per person, this amount gets split amongst the staff that work with you during your time at sea.  For those opting not to pre-pay, it is possible to pay on your last day, the Cruise Line will provide you with tipping envelopes and suggestions. For more information on pre-paying check out this article. 
4. Alcoholic Beverages – If your idea of a nice relaxing cruise is having a cocktail in hand at all times, then you'll definitely want to add a bit of money to your budget as alcoholic beverages are not included in the cost of your cruise.  Prices vary from $6.50 for the Dole Whip with Rum (pictured above) to in excess of $14 for some of the more elaborate cocktails.  Because the cruise ships run on a cashless system, any drinks you purchase while on your cruise will be billed to your stateroom.  So, make sure you keep a tally as these numbers can quickly add up on you!
5. Internet Usage –  For those planning on doing a bit of work while at sea or those that can't imagine a day without Facebook or Instagram, it's important to know that Disney Cruise Line will charge you for internet usage and the price can be a bit steep.  Each stateroom is offered 50MB complimentary Wifi on embarkation day.  However once that is used up (and you'll be surprised at how quickly it goes) guests either have the option of paying for usage at a  rate of $.25 per MB or purchasing a bundle.  There are three sizes, 100 MB for $19, 300MB for $39 or 1000mb for $89.
6. Photos – For those looking to capture the magical memories of your first Disney Cruise, you're in luck. Disney has incredible photographers on hand to capture everything from character meet and greets to family portraits. However, these photos do come at a cost. Each of the ships have a photography studio on board where you can view the pictures taken of your family and purchase everything from individual prints (starting at around $20) to large photo packages that will easily set you back over $200.00  Guests also have the option of prepaying for photo packages by visitng MyCruisePhotos.com where options start at around $200.
7. Nursery – One of the best perks about a Disney Cruise is the amazing deck dedicated to the Children's Activity Centers where kids can do everything from having storytime with Tinker Bell to flying the Millenium Falcon all of which is included in the cost.  However, for families with children between 6 months of age and 3 years, Disney does charge a fee for the nursery services.  The cost is $9 per hour for the first child and $8 for any additional children.  For more information visit disneycruiseline.com.
8. Spa Treatments and Pirate and Princess Makeovers – At Disney Cruise Line, pampering is not just for the adults but rather for kids of all ages.  However, it does come at an additional cost.  You'll find Senses Spa aboard your ship where adults can indulge in an amazing array of spa treatments from facials to wraps to massages.  However, depending on the treatment you can easily expect to spend upwards of $100.  Or for the little princess or buccaneer in your group, the Bibbidi Bobbidi Boutique also offers Princess Makeovers that range from $64 – $199 depending on the package or pirate makeovers that run anywhere from $44 -$100 per guest.  Any of these activities are perfect for providing that extra little bit of pampering but it's helpful to know what the costs are going into your trip.
9. Fine Dining at Palo or Remy – For adults looking to escape the hustle and bustle of the main dining rooms or for adults looking for a romantic night at sea, Disney Cruise Line offers two fine dining options. Remy can be found aboard the Disney Dream or the Disney Fantasy with a menu that focuses on classic French Cuisine.  You'll find Palo on all four ships in the fleet serving up a delicious array of Italian dishes. Both restaurants offer a dinner service as well as various tasting options throughout your cruise. Reservations should be made in advance and dining here does come at a cost.  Visitors can usually expect to spend anywhere from $30 upwards per person.
10. Optional Snacks –  FREE dining options are available to cruisers throughout your stay.  From buffets to unlimited soft serve to table service dining.  However, the ships also offer speciality treats at a cost.  For instance, Vanellope's Sweets and Treats on the Disney Dream is an ice cream lovers delight offering a wide array of sundaes and other sweet treats.  However, purchasing anything in this shop is extra.  The same goes for the concession stands just outside the theaters where you will be charged for popcorns or other snacks.  In addition, some of the bars and nightclubs offer a limited menu also at an extra cost. When in doubt, ask a cast member whether items are covered under your fare.
We here at Disney Addicts, hope that this post will help you be a little more prepared when it comes to budgeting for additional costs that may crop up during your Disney Cruise.  If you have any questions regarding  optional expenses while cruising or if you'd like to plan your next Disney getaway drop me an email at mroden@mickeytravels.com
Click here for your FREE no obligation quote!
Find articles like this helpful? Then why not consider booking with an Authorized Disney Vacation Planner? As an agent with MickeyTravels, I specialize in a range of different Disney destinations and would be on hand to help you with everything from finding your perfect stateroom to organizing those special on-shore excursions.  Best of all my services are absolutely FREE!  Get in touch at 1.800.801.4025, via email at mroden@mickeytravels.com or follow along on Facebook.
Images copyright Disney.
---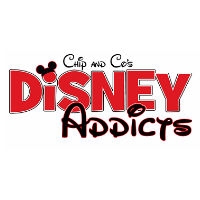 Latest posts by Disney Addicts Past Writers and Friends
(see all)