We've spent a lot of time recently extolling the virtues of Disney Cruises for adults so today we thought it fitting to turn our attention to all of the incredible kid's activities you'll find aboard your Disney Cruise.  Each of the four ships that comprise Disney Cruise Line's fleet are an absolute treasure trove of activities for kids of all ages. From pajama parties for preschoolers to dance parties for middle-schoolers we guarantee that your kids will be having the time of their lives.  To give you a taste of some of the amazing activities that await, here are five of our favorites.
1. Unique Activities Perfect Tailored to Your Child – On each of the ships, children can really make their cruise their own by choosing from a vast array of activities and events based on their interests.  The Youth Clubs available on board will harness their imaginations and transport your children to magical lands where they'll find toys, costumes, arts, crafts, games, storytelling, musical fun, dancing and more!  Some of our favorite activities include Toy Story Boot Camp with the Green Army Men, Become Iron Man and Jedi Training: Experience the Force! Teens and tweens can also personalize their cruising experience to include socializing with friends, playing video games or taking part in organized activities like dance parties and trivia games.
2. Dedicated Clubs for All Ages – On Disney Cruise Line all ages and interests are accounted for and no matter the age of your child there is a dedicated space made just for them! For little ones (up to the age of 3), there's a nursery with specially trained counselors. Kids ages 3 to 12 have access to two immersive clubs, Disney's Oceaneer Club and Disney's Oceaneer Lab where they can see their favorite stories come to life,  enjoy an arts and crafts workshop or conduct fun scientific experiments.  Tweens 11 to 13 can hang out at Edge a super chill lounge just for them.  Teens ages 14 – 17 also have a club of their own called Vibe.
3. Incredible Pools and Water Play Areas – Every Disney ship has special water areas that kids will absolutely adore.  For tiny tots there's a splash and play area and for bigger kids there's the children's pool, family pool and a slide aboard each ship.  Plus depending on the ship kids can enjoy the AquaDuck water coaster or the Aqua Dunk thrill slide.  There's also the AquaLab, a water play area as well as the teen only pool area at Vibe.
4. Magical Makeovers – Princesses, princes, pirates and mermaids can live out their fairytale dreams with makeovers at Bibbidi Bobbidi Boutique which you'll find onboard each of the ships in Disney's fleet.  Guests receive the full Disney treatment during their special pampering session thanks to the Fairy Godmothers-in-training and the "first-mates" of the Pirates League.  Kids can look the part with costumes exclusive to Disney Cruise Line including their favorite Star Wars characters if you're lucky enough to be sailing during a Star Wars Day at Sea.
5. Cozy Up to Some of Your Favorite Disney Characters – During your sailing kids get to spend quality time at sea with some of their favorite characters from classic and modern Disney stories, Pixar, Marvel and Star Wars.  From having a hoedown with Woody to enjoying a coronation ceremony with Anna and Elsa to honing in their spider senses with Spider-Man, these are personal moments that they'll be talking about for years to come.  In addition, keep your eyes peeled while exploring the ship.  You never know what special Disney friend may be just around the corner!
These are just a few of the countless memorable experiences your children can have aboard a Disney Cruise.  With packages available to book through until the end of 2019 as well as special offers on select Fall 2018 sailings, now is the perfect time to start planning your Disney getaway at sea!
Thinking about a Disney Cruise? Packages are currently available to book through until the end of 2019. Read below to find out how you can get your FREE, no obligation quote.
Click here for your FREE no obligation quote! 
Thinking about a visit to Disney? Packages are currently available to book through until the end of 2018.  Click here or send an email for your FREE no obligation quote.
Why not consider working with an Authorized Disney Vacation Planner?  As an agent with MickeyTravels, I can help you with everything from finding your perfect sailing and stateroom to sharing tips and tricks to help you get the most out of your time at sea.  Best of all my services are absolutely FREE! Contact me at 1.800.801.4025 via email at mroden@mickeytravels.com or on Facebook and let's get planning!
Images copyright Disney.
---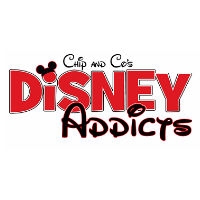 Latest posts by Disney Addicts Past Writers and Friends
(see all)