Congratulations! If you opted to include a visit to Mickey's Not-So-Scary Halloween Party in your Fall Disney vacation plans you are in for a special seasonal treat like no other. During this magical time of year, the Magic Kingdom is transformed with glowing jack o lanterns, family-friendly frights and let's not forget the 999 Happy Haunts.  However, hitting up this late-night soiree with preschoolers can require a bit of forward planning. That's why we here are Disney Addicts thought we'd share some valuable tips for visiting Mickey's Not-So-Scary Halloween Party for those with little ones in tow!
1. Have a bit of an action plan – Mickey's Not-So-Scary Halloween Party is an absolute feast for the senses with something to see, do, explore and taste around every corner.  However, this can easily become a bit overwhelming for those experiencing a party night for the first time especially with small children.  Our advice is to go into the party with a clear idea of your must-dos. Are you there to ride the rides? meet characters? see the shows? or trick or treat?  Be sure to pick up a special park map for this event upon entering the park and head straight toward those activities your family agreed that you want to do the most.
2. Prep your little ones for things that go bump in the night –  With characters like Jack and Sally, the Headless Horseman and some of Disney's Villains making the rounds on party night its good to give your tiny tots a pep talk about some of the things they may encounter and to work out a strategy of what you'll do if they get scared.  The party is pretty tame compared to those at other parks but a fearful moment can quickly turn into a tear-filled moment and that's no way to spend a party night!
3. Pay attention to the weather – Be sensible when it comes to the weather come party night.  If temperatures are soaring maybe a full-length gown or furry Chewbacca costume isn't the most comfortable thing for your preschooler to wear.  Coming to Magic Kingdom in costume is an awesome party perk but make sure your costumes suit the climate.  Also, watch the weather forecasts before heading to the party.  If the weather looks iffy, try to see the early versions of outdoor stage shows and fireworks.  If the rain starts coming  Disney may cancel these activities and since your party is one night only you don't want to miss out!
4. Arrive early – Though the festivities don't officially kick off until 7 pm, you can gain admittance to the Magic Kingdom with your party ticket as early as 4pm.  This extra time is great for squeezing in a quick meal or even a few attractions before the lights dim and the Halloween fun begins!
5. Bring your dancing shoes – New for this year, the Storybook Circus Junior Jam dance party is ideal for preschoolers as it features many of their favorite Disney Junior friends including Vampirina and Doc McStuffins.  It's the perfect opportunity for kids to rock out with their Disney pals and burn off some energy!
6. Indulge in sweet treat or two (or three!)- There are more than a dozen trick or treat locations scattered throughout the park stockpiled with sweet goodies that your preschooler is bound to love at no extra cost. There's also terrific alternatives for those with food allergies which you can find out more about here. Trick or treat bags are provided at the party and you'll also find pumpkins and other candy bags for sale at the gift shops.
We hope these tips will ensure that your visit to Mickey's Not-So-Scary Halloween Party with your preschoolers will be smooth sailings.  Remember it's next to impossible to see and do everything on a party night so go in with a clear plan, a relaxed approach and a big heaping dose of the Halloween spirit and your preschooler is sure to have a spooktacular time.
Thinking of squeezing in a Halloween visit to Walt Disney World? There are still great 2018 discounts to be had and packages are currently available to book through until the end of 2019.
Click here for your FREE no obligation quote! 
Thinking about a visit to Disney? Packages are currently available to book through until the end of 2018.  Click here or send an email for your FREE no obligation quote.
Why not consider working with an Authorized Disney Vacation Planner?  As an agent with MickeyTravels, I can help you get the best discounts for your Disney World vacation package, assist with making dining, Fastpass and Mickeys' Not-So-Scary Halloween Party reservations and can even help you plan an itinerary filled with extra special seasonal touches. Best of all my services are absolutely FREE! Contact me at 1.800.801.4025 via email at mroden@mickeytravels.com or on Facebook and let's get planning!
Images copyright Disney
---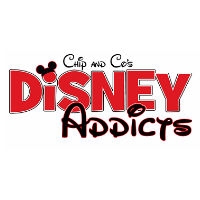 Latest posts by Disney Addicts Past Writers and Friends
(see all)