Pixar Pier officially opened at Disney California Adventure over the weekend and was definitely a fest for the senses.  With new attractions, entertainment, merchandise and more there is so much to see, do and explore that visitors to Disneyland Resort will be absolutely spoiled for choice.   One of our favorite things about Pixar Pier is of course the snacks.  With a range of new food carts and kiosks throughout this re-imagined area, you'll find a treasure trove of edible delights.  To give you a wee sample of the amazing treats you'll find here, here are 5 that are simply not-t0-be missed.
1. Pixar Pier Frosty Parfait – One of the new standout food booths you'll find in Pixar Pier is Adorable Snowman Frosted Treats where they serve up a delicious range of frozen goodies.  You'll find Lemon, Vanilla and Chocolate soft serve on offer here. But for us, the standout treat has to be the Pixar Pier Frosty Parfait.  This delicious and refreshing treat is made up of Lemon Soft-serve with Blue Raspberry Swirl and can be yours for $5.99.
2. Angry Dog – Head on over to Angry Dogs, the Inside Out-themed eatery where you'll find hot dogs with a kick.  The Angry Dog is a spicy All-Beef Hot Dog that comes with a side of "Hot Fries".   There's also a range of condiments that go from Raging to Keeping it Together on the spiciness spectrum! A hot dog here will set visitors back $7.99.
3. Warm Chocolate Chip Cookie – Calling all cookie lovers! You won't want to miss the warm delicious treats being served up at Jack-Jack Cookie Num Num.  Cookies are (of course) the order of the day with three varieties.  The clear favorite for us has to be the warm Chocolate Chip Cookie.  Trust us when we say that it is melt-in-your-mouth delicious and definitely worth the $6.00!
4. Chili-Lime Corn on the Cob- The all-new Poultry Palace is, of course, a haven for chicken lovers offering both drumsticks and Turkey Legs.  But what has us raving is the delicious corn on the cob that you'll find here! We highly recommend the Chili-Lime version which provides a bit of a kick but there is a standard buttered version for those that don't like spicy.  Both versions cost $4.79.

5. Caliente Churro – Senor Buzz Churros is definitely the stop for those looking to satisfy your churro cravings.  The cart offers the Cinnamon Galaxy Churro which offers the more traditional cinnamon sugar flavors. However, the offering that has us raving is the Caliente Churro.  This bright red churro packs a delicious punch! Both churros cost $4.75.
These are just some of the tasty treats that have visitors to Pixar Pier talking.  Readers are encouraged to keep following along for the latest Pixar Pier news and updates!
Thinking about a visit to Disney? Click here for your FREE no obligation quote or fill out the form at the bottom of this page!
Find articles like this helpful? Then why not consider booking with an Authorized Disney Vacation Planner? As an agent with MickeyTravels, I'll be on hand to help you with everything from finding your perfect package to sharing tips and tricks to help you get the most out of your time at Disneyland.  Best of all, my services are absolutely FREE. Get in touch at 1.800.801.4025, via email at mroden@mickeytravels.com or follow along on Facebook. 
Images copyright Disney.
---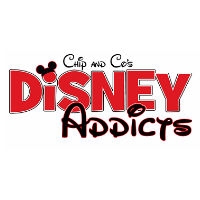 Latest posts by Disney Addicts Past Writers and Friends
(see all)