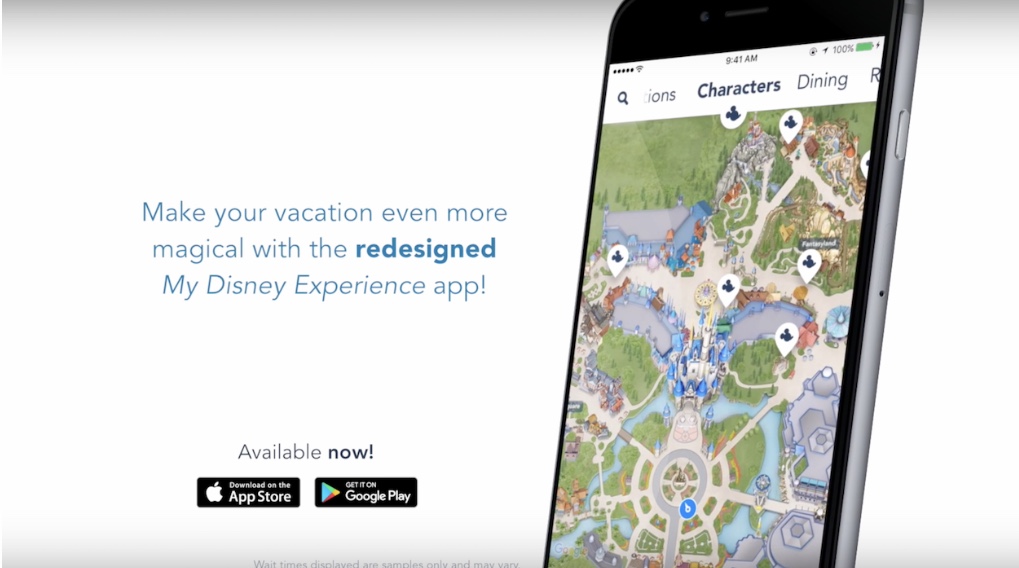 6 Key Features to use in My Disney Experience App
The official Walt Disney World app, My Disney Experience, is extremely beneficial for guests visiting the resort. It allows guests to enter the four Disney Parks, make dining reservations, see wait times, Park hours, get information about their Walt Disney World Resort hotel, and so much more. Take a look at the key features you'll want to know how to use for your next Disney World trip.
Related – Roundup of all of the Exciting News from Destination D23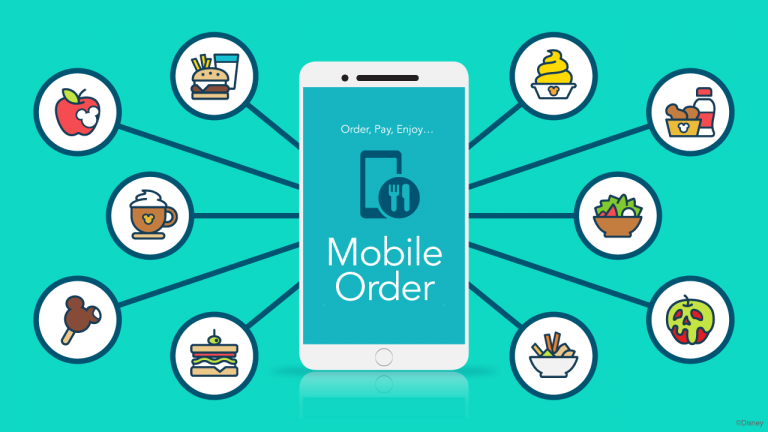 Mobile Ordering
Order your food or snack from your app and enjoy other experiences while you wait for your food to be ready! This option is only available at quick-service locations, and not all offer the service.
Go into the app, select a dining location of choice, such as Sleepy Hollow in Magic Kingdom, choose an available time slot, and then place your food order. Once it is your selected time, you can choose "Prepare My Order" in the app, and your food will be ready shortly.
Mobile Ordering can be a great way to avoid long lines during mealtime. Put your orders in early to ensure your dining location and time.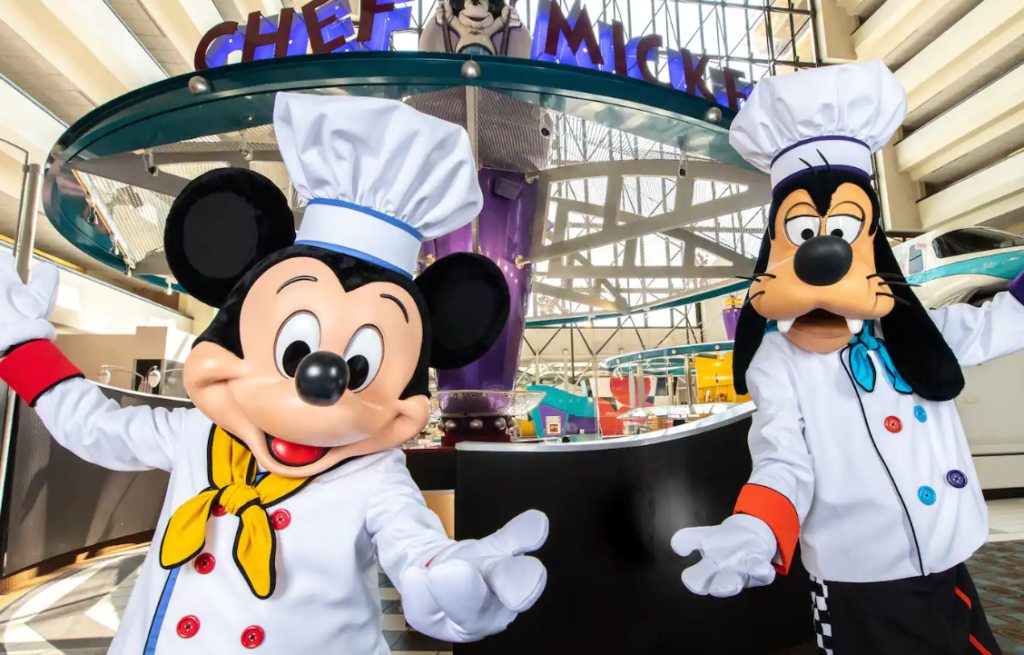 Walk-Up Waitlist
Did you miss out on a dining reservation that you really wanted? Check the walk-up waitlist in the My Disney Experience app! Many table-service restaurants now offer a waitlist. You need to be near the location to join the list, and they aren't always available during busier days in the Parks. It doesn't hurt to check though! Here's how it works:
Check availability at participating restaurants via the app—or by scanning a QR code located in the restaurant's lobby. There's no need to visit the host stand to check availability.
Then, use the app to add your party to the walk-up list of an available restaurant. At this time, you can also confirm your party details, including special dietary requests.
Once your table is ready, you'll be notified to proceed to a specified location.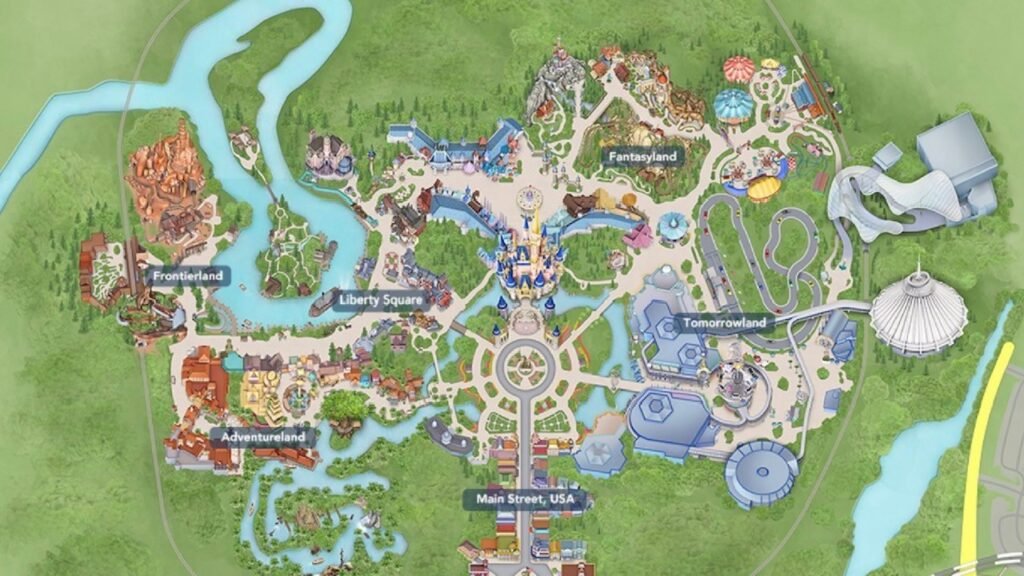 Maps
It's tough to get lost when the app has a map of every location on Disney World property! Whether you are at one of the theme parks, Disney Springs, or a resort hotel, there's a map of the area in the My Disney Experience app. Choose the location button on the main bar of the app. It will pull up your location in Walt Disney World or default to Magic Kingdom if you are at home checking it out.
The maps also show different options. You can see the ride wait times, dining locations, and even bathroom locations among other things. It's super helpful when planning your trip and when you're at Walt Disney World.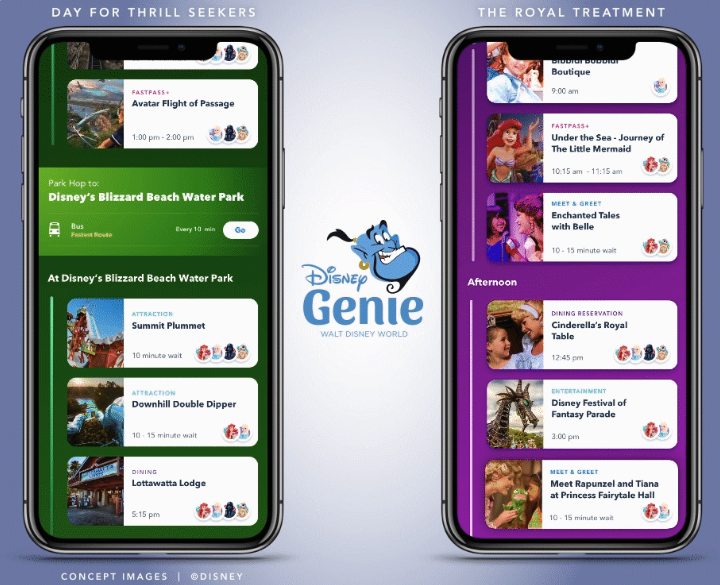 Disney Genie
A newer feature in the app is the Disney Genie. This is a free planning tool that provides guests with a personalized itinerary, tips, and suggestions for their day in a Disney Park. Guests can set up their favorites, interests, and priorities before their vacation and Disney Genie will provide suggestions.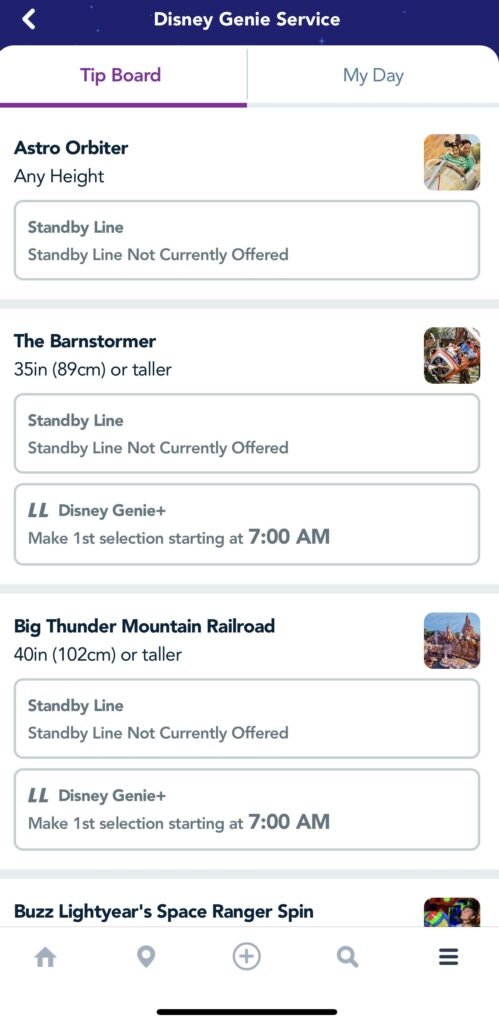 Disney Genie Tips
The Disney Genie Tip Board provides guests with suggested things to do, from food to rides and entertainment. If you aren't interested in what Genie suggests, you can remove those suggestions. Disney Genie Tips is an excellent feature for helping guests think about other experiences they might not have originally planned on doing during their trip.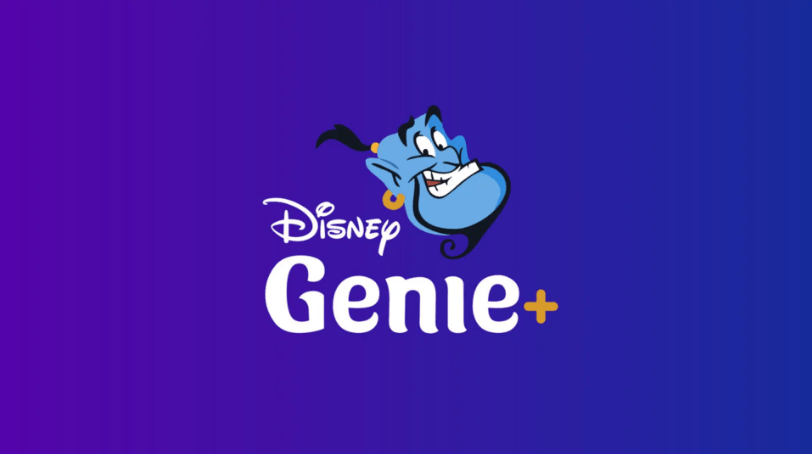 Disney Genie+
If you want to skip most of the long lines, Genie+ is the way to go. The price for the service varies by day and park but it starts at $15 per person per day. Genie+ gives guests access to over forty Lightning Lanes throughout the four Disney Parks. Think of it like the paid version of the FastPass system.
In the app you can see the rides with Genie+ availability based on what rides you have selected in your favorites.
Once you select the ride, you are given the next available time, which you will see listed. This differs from the previous Disney Fastpass+ service, where you would choose your time to ride. You can continue to choose more selections throughout the day as you use them in MDE.
The My Disney Experience app is an essential tool for your Disney World vacation! Take the time to learn how to use these key features so you can utilize the app on your trip.
Ready to plan your next Disney World trip? Contact me for a free vacation quote! I am a travel agent with Destinations to Travel, my services are complimentary, and I'd love to help you plan a magical vacation.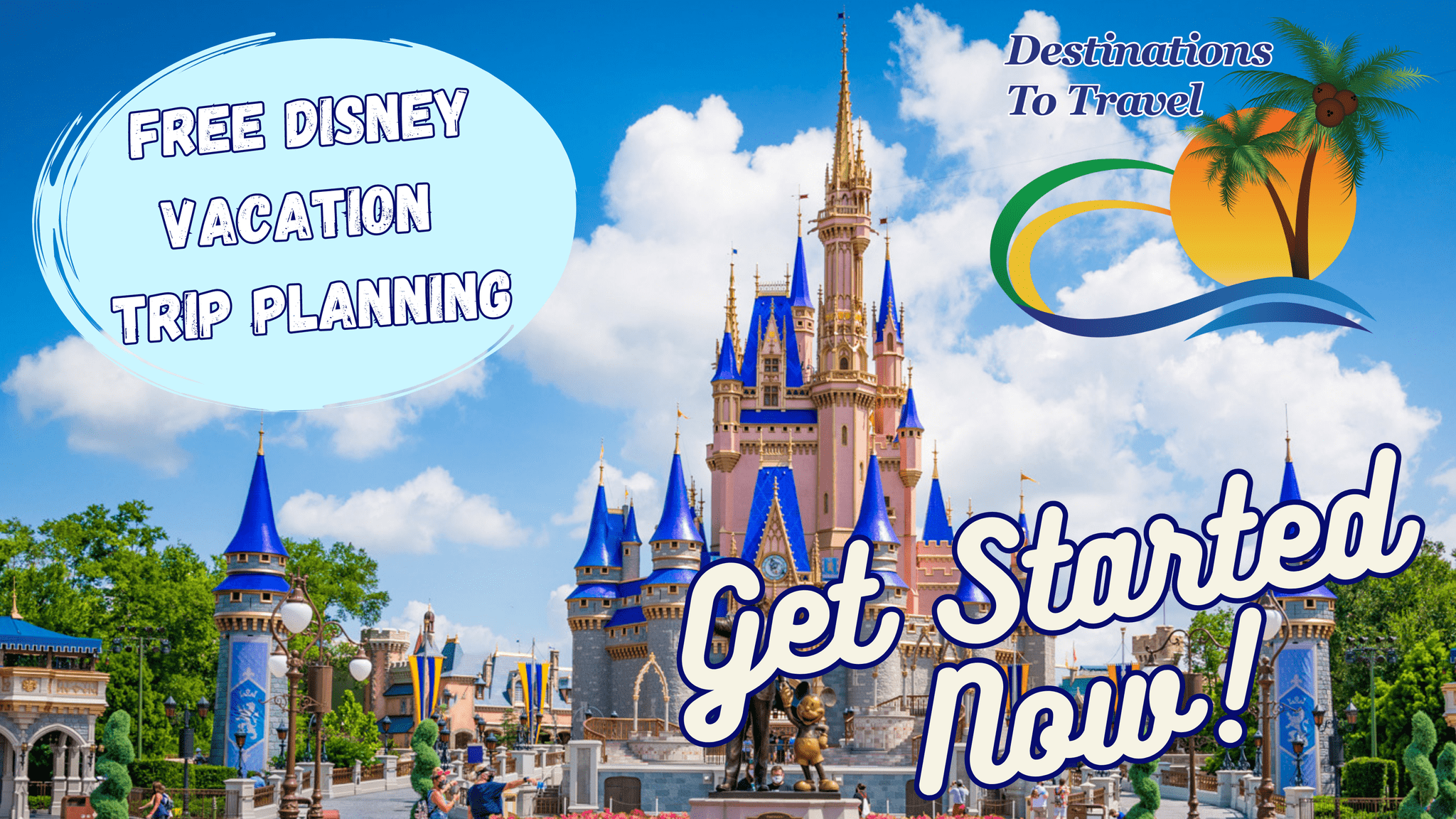 Let our friends at Destinations to Travel help you book your next Disney Vacation. They are the preferred Travel Agency of Chip and Company and Disney Addicts, and who we use ourselves.
Get started Now for your FREE No Obligation Quote.
Book With our friends at Destinations to Travel