One of our favorite pastimes here at Disney Addicts is uncovering "little known" Disney facts to share with Disney fans and travelers.  Check out our list of 7 fun tidbits that you may not have known about Walt Disney World.
1. Cinderella's Castle:  This regal Walt Disney World landmark is actually not made of stone as its facade suggests but rather of fiberglass.  It is also is 189 feet tall though the perspective makes it appear taller to visitors.  There is also an  "upstairs" which contains a "deluxe suite" that was originally designed as e a place for Walt and his family to stay when visiting Walt Disney World. Unfortunately, you can't book a stay in the Castle – the only way in is to win a Disney sponsored contest
2. A "Cast" Of Many: Walt Disney World is the largest single-site employer in the US – they have over 62,000 employees, or as they like to refer to them, "cast members" – who do everything from don a Mickey Mouse suit to serve up Mickey Bars on Main Street
3. Hollywood Studios Used to Actually Be A Working Studio: Back when it opened, MGM Studios (as it was called at the time), was home to actual movie and TV studios – the first movie ever filmed there was "Ernest Saves Christmas", and "The Mickey Mouse Club" was filmed there, too! Nowadays, the studio elements have been removed and it is just a theme park.
4. The Voice Of The Monorail: Late actor Jack Wagner voiced the famous recording urging you to "please stand clear of the doors" (which is now imprinted on T-Shirts that you can buy at Disney!), but his voice can also be heard aboard the tram at the Orlando International Airport (I KNEW that sounded familiar!)
5. Quenching Your Thirst: Each year, over 75 million Coca-Colas are consumed at Walt Disney World (it's the official soda brand of Disney), and guests down over 13 million bottles of water too. I can't blame them – that Florida sun gets hot.  Coke fans should also be on the lookout for the Coca-Cola store at Disney Springs which features a wide array of merchandise perfect for soda-lovers as well as a rooftop terrace perfect for Coke drinking and people watching.
6. Better Bring Your Own Gum: Walt Disney World does not sell any gum at any of their Theme Parks, in an effort to try and keep the place as clean as possible and prevent people from stepping/sitting on gum. So, if you're a big fan of the chewy sticky stuff, better stock up before your trip and bring it with you
7. RIP Mr Toad: Mr Toad's Wild Ride was a classic at Disney World, but sadly it closed in 1998 to make way for The Many Adventures Of Winnie The Pooh ride. If you look closely at the artwork throughout Pooh's ride, you'll see a photo of Mr Toad handing over the "deed" for the attraction to Owl. And, as a nod to Mr Toad, a tombstone (statue) of him was placed in the Haunted Mansion's graveyard
Walt Disney World is a BIG place with a lot of history, in fact, the Magic Kingdom will is celebrating 45 years of magic making. That's why these fun facts don't even scratch the surface of the vibrant and rich history of this giant playground for kids of all ages.  When encourage you to be intrepid explorers during your next Disney visit and see how many fun facts of your own you can uncover.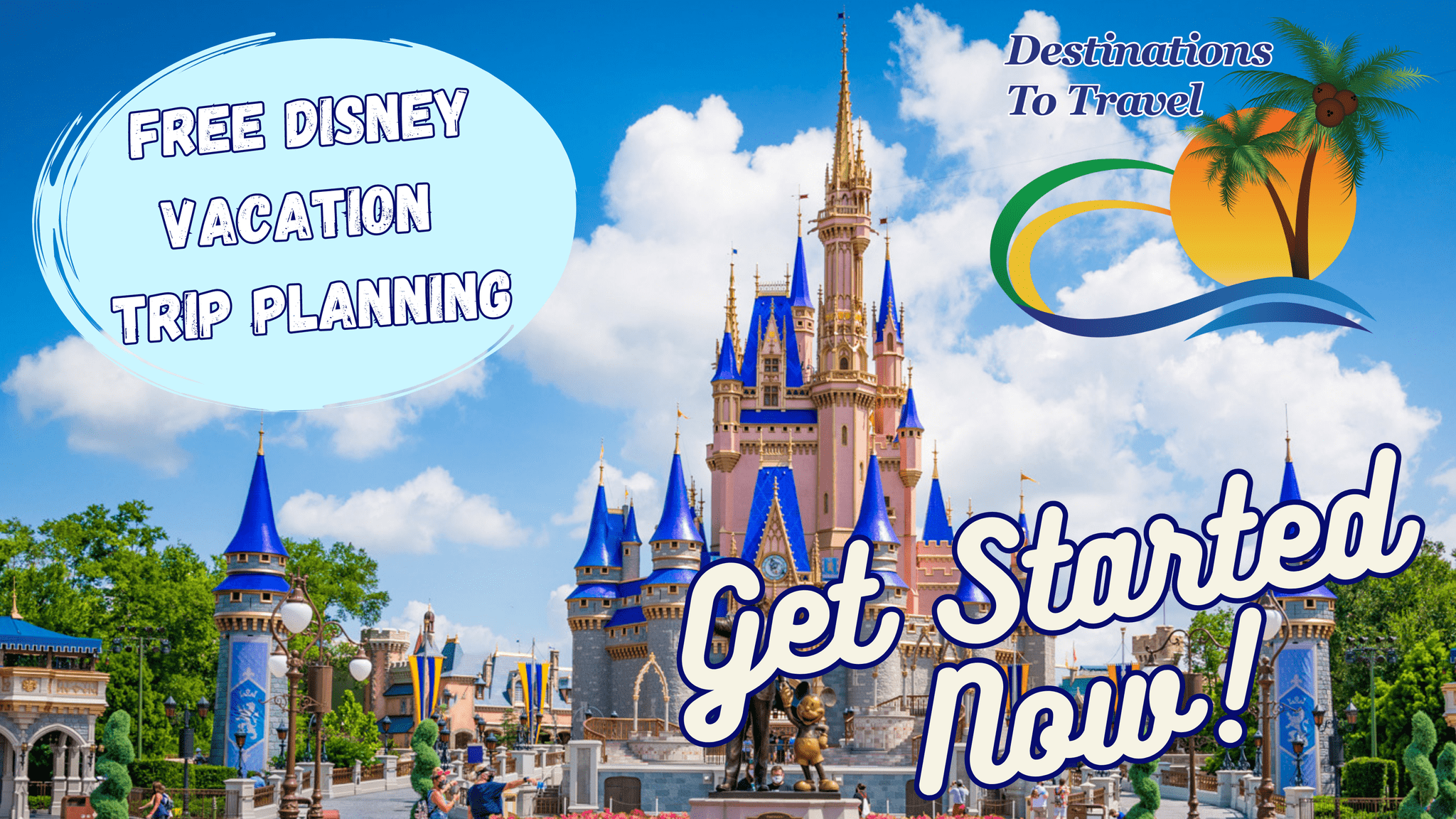 Let our friends at Destinations to Travel help you book your next Disney Vacation. They are the preferred Travel Agency of Chip and Company and Disney Addicts, and who we use ourselves.
Get started Now for your FREE No Obligation Quote.
Book With our friends at Destinations to Travel