For Tweens heading to Walt Disney World during the school break, Pandora- The World of Avatar at Disney's Animal Kingdom provides the ultimate Summer playground with a range of cool sights, sounds and attractions and that are bound to make it the highlight of your Summer.  To give you just a taste of all of the excitement in store, here are 7 things we are sure Tweens will love about Pandora!
1. Hang out at Pandora well into the  night – When your a Tween,  being able to stay up well after bedtime is an adventure in itself.  Now imagine having this amazing new bio-luminescent land as your playground!  Over the Summer months, Animal Kingdom is extending is Evening Extra Magic Hours so that resort guests are able to take in all that this amazing glowing world has to offer once the sun goes down.  Its the perfect time to ride one of the Pandora's two attraction: Flight of Passage and Na'vi River Journey, grab a bite to eat or just hang out! With closing hours being extended as late as 1am you'll be able to enjoy your trip to Disney World well into the early hours of the morning!
2. Get your face painted Na'vi style- When I was at Pandora a few weeks ago, that big thing with the tween crowds was to stop and have your face painted in one of a handful of fantastic Na'vi-inspired designs at Colors of Mo'ara located near the entrance of Na'vi River Journey.  The Cast Member that I spoke to said all of the designs were officially approved by James Cameron, the creator of Avatar and that each artist had to train for two weeks to perfect the technique.  What you'll walk away with is definitely a work of art and one definitely worthy of a selfie or two.  Prices start at $15 and include free touch-ups should your make-up smudge!
3. Eat some far-out food at Satu'li Canteen – Even the food at Pandora is pretty out-of-this world.  Stop by the land's quick service eatery called the Satu'li Canteen and try out some of these extraordinary offerings for yourself.  Not only is there a cool outdoor seating area perfect for relaxing and chatting with friends but there's also really fun looking treats that you can't get anywhere else!  Try the space-aged looking Blueberry Cream Cheese Mousse which is perfect for sharing with friends or the cheeseburger pods which look like a dish straight out of your favorite Sci-fi movie.
4. Make an Avatar action figure modeled after yourself – Ever have dreams about having an action figure that looks just like you? Well now you can! Stop by the ACE Avatar Maker at Wintraders gift shop in Pandora and they take your features and magically transform them onto the body of an Avatar that you can take home with you!  At $70 it isn't cheap but it is a really fun one-of-a-kind memento of your time at Disney!
5. Fly on the back of a banshee – Even if you're never seen the Avatar film, most people agree that Avatar Flight of Passage is hands down the coolest ride at Disney just now.  This state-of-the-art flight simulation will have you actually believing that you're in another world as you soar through the sky, plummet from beautiful floating islands, and soar above amazing ocean creatures.  Consider this space-aged version of Soarin' one of your summer must-do's but make sure to get a FastPass if you can as lines are long!
6.  Get a Pandora Magic Shot – If your family is has purchased the Memory Maker package then you'll want to be on the lookout for PhotoPass photographers scattered about Pandora to try to nab yourself one of these fantastic Avatar themed Magic Shots like this one featuring a flying banshee.  With Memory Maker (which costs $169.00 for advanced purchase) you can download these images straight to your smartphone making them perfect for sharing with all of your friends online!
7. Try a Night Blossom – Seeing people walk around Pandora with these cool multi-colored bubble drinks is sure to give you beverage envy.  But don't worry you can pick up your very own at Pongu Pongu refreshment stand located next to Windtraders.  This delicious drink is a combination of frozen limeade, apple, pear and passion fruit with boba balls.  For a bit extra you can even purchase these cool Unadelta seeds which make your drink magically glow as you walk around Pandora at night.  Its definitely the perfect Summer Disney drink!
So if you're a tween heading to Disney World this Summer or a parent trying to plan a perfect Disney getaway for your older children, be sure to schedule in some time to see, do and explore all that Pandora has to offer!
Thinking about a visit to Disney? There are still fantastic 2017 packages to be had and 2018 packages go on sale June 22nd.  Get a jumpstart on your plans and fill out our form below to receive your FREE quote.
Find articles like this helpful? Then why not consider working with an Authorized Disney Vacation Planner? As an agent with MickeyTravels, I'll be on hand to help you with everything from finding your perfect package to nabbing those hard-to-get dining and Fastpass reservations.  Best of all my services are absolutely FREE. Get in touch at 1.800.801.4025  via email at mroden@mickeytravels.com  or follow along on Facebook.
Images copyright Disney.
---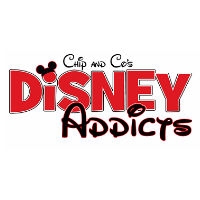 Latest posts by Disney Addicts Past Writers and Friends
(see all)