Let's be honest for a minute! Planning a Disney vacation can be frustrating. With all of the available options between dining, lodging, and attractions…the experience (although fun) can get a little overwhelming even for the most seasoned of Disney veterans. I often find myself racing to log information that I desperately need to remember when making advanced dining reservations, fast passes, or when packing. I'm not immune to the pre-Disney vacation stress either! The biggest difference between myself and others, however…I have five children and a wife!
If you haven't done the math, that's a travel party of seven! To make it even more challenging (because who doesn't like torturing themselves), we often travel with friends! This makes our travel parties even larger! So, in between scouring the My Disney Experience App for those elusive Be Our Guest dining reservations, I thought I'd offer up some tips and tricks to help you other large party travelers cope a little better! So…let's dive in!
Planning
The first tip I offer up individuals traveling to Disney in large parties is to become a planner. But what does this mean? I'll tell you, it means get used to writing down every piece of information that you may need. Get used to setting calendar reminders, get comfortable with your My Disney Experience app, and get used to differing opinions. All of this is essential to your planning process. Being able to understand exactly what you want to experience on your trip, and the most efficient way to do so, should be a priority for planning large group expeditions to Disney parks. Efficient and comprehensive planning is probably the most important step when beginning to plan your Disney vacation. Learning to make a list of what everyone hopes to experience and turning those list into dining reservations and fast passes don't happen magically…it takes time and effort. It takes getting up very early (especially if you live on the west coast) to get those reservations that your niece Susan wants to Cinderella's Royal Table. Your Uncle Jessie wants a fast pass to Flight of Passage but your cousin Mark gets motion sickness easily! Grandmom Turner doesn't want to tour the World Showcase at Epcot without a motorized scooter. These are all questions and concerns that need to be heavily considered…and it takes planning!
Travel
This is an aspect of large party Walt Disney World vacations where I'm not entirely bi-lateral. Your choices (if you have one) are to either drive or fly. We always drive, but we are only seven hours away. It would seem that flying would be the easier option for extra large parties as coordinating movements for such large groups can be utterly exhausting. Of course, in determining your cost, it would also seem that driving, without a doubt, would be the cheaper option. But this is something that must be determined right away.
Something else to be considered when traveling is luggage. Staying at a Disney resort is a great option as you don't have to worry about hauling that bulky and awkward baggage from your vehilce to your room. Disney has you covered…even if you fly! You can expect your luggage to be catered away and ready in your room once you've arrived on property whether you fly or drive.
Are you going to need a rental vehicle? In your staying on property, there may be no need. However…if you're party is large enough and you are going to need to hit up the local chain grocery store…you may need to rent a car. Familiar youself with options and prices in the area. If you're driving (mayeb after renting a car) be sure to consider tolls. They are literally everywhere around Walt Disney World!
Lodging
The age-old debate…should I stay on property or not? I always recommend staying at a Disney resort when possible. Getting large parties situated in their rooms, traveling to parks, and even eating are so much easier when staying at a resort. Everyone can hop on a bus, monorail, or boat to go straight from your room to your park of choice. No need to load everyone up in the car, fool with parking and unloading. Disney does the moving for you!
Of course, concerning between on-property lodging and staying somewhere else always comes down to price. Disney properties can get expensive quickly…and the larger the party, the fewer options you have available. However, when looking into suites at resorts, larger parties offer the option of cost splitting!
In addition, food courts and restaurants are readily available at all Disney resorts. This is a major bonus for large parties. Food courts, unlike resort restaurants, don't' require reservations and offer a readily available supply of food with many different choices. These can relieve the stress of trying to make reservations times. Speaking of reservations, have you tried to reserve restaurant seating for large parties at Disney? It can be a hefty task…and you save on gratuity!
Dining Plan
Another hot-topic question we see a ton is whether you should purchase the dining plan or not. In my experience, we save tons upon tons of money utilizing the dining plan. With seven people, sitting down to a nice table service meal can quickly add up to 300 dollars or more. This means, for us, at around 15o0 dollars for our dining plan, we are getting our quick service options and snacks practically for free. This is something that should be heavily considered as there are three different options to chose from.  A little math goes a long way in determining whether or not a dining plan, or which one, is right for you and your party. Decide the dollar amount of each person that would be spent on dining if you paid out of pocket, and compare that to your overall dining plan cost. Almost always, with parties over five, you will see that the dining plan (regular or deluxe) will most likely save you a couple of hundred dollars that you can spend on ears or pins!
Another word of advice when planning to dine. When utilizing a dining plan that offers table credits, early reservations will open up 180 days prior to your trip. It's my recommendation to host a small get together with your traveling party just before making reservations to discuss an exact and definite plan. Make note of any food allergies that may exist within your traveling party. Record recommendations from party guests' must-try places to dine. Write down secondary options in case you don't get the reservations you were hoping for. This is a great way to ensure that even though you are making the reservations…everyone has an input!
Budgeting
So…you've decided that you are sure you're going to book a trip and you now need to set a budget! There are several different things that you need to consider. Travel expenses, tips and gratuities (aren't included in your dining plan cost), and, of course, souvenirs!!
It's always important, especially with large families or parties, to set a concrete budget for spending. This includes what you're going to spend each day while on your vacation. How much money will little Johnny be allowed to spend on lightsabers at Hollywood Studios? Does your little princess want to get a royal makeover at Bibbidi Bobbiddi Boutique? Do you have an obsessive pin collector in your family (like me)? Budgets need to be set for each and every facet of your stay. Very few people don't have to worry about budgeting, but with a large party…it's definitely a must!
Memory Maker
Buy it! The memory maker option is an additional 200 dollars added onto your trip, and it's worth every single penny! This is true for any size party. Get the magical park and ride shots straight from your computer or phone! You don't have to get with uncle Eddie later on to find that awesome shot you took of Everest at Animal Kingdom…it's readily available on your app. Print and frame..and you're done. Super convienant and a must.
Use a Travel Agent
Does everything already mentioned above sound insanely complicated? Are you sweating? Never fear…somewhere out there is a certified travel agent ready to jump in and rescue you from the barreling train that is Disney vacation planning. For no extra cost (take note: If a TA is charging you for their services, you are using the wrong TA), everything mentioned so far will be taken care of for you. Some TAs even complete your dining and fast pass reservations for you. In addition, a TA works as a liaison between Disney and yourself. If problems arise prior to departure, they've got you covered. They can also save you a good deal of money as they are aware of booking specials and discounts that you and your large party may qualify for.
These tips and tricks are very general in nature. As each situation and person is different, being flexible is a must for making a Disney vacation for a large party a success. However, proper planning brings with it proper experience and a better expectation of the enjoyment to be had. Understanding the ins and outs of how Disney vacations work, and how to take advantage of time is a great tool for maximizing your vacation fun. Large parties can be fun, and are definitely doable for Disney vacations, however they can also be stressful. With an extra sprinkle of tender love and care…and understanding the bare necessities of traveling with such a large party…you're trip will be just as magical as the next guys!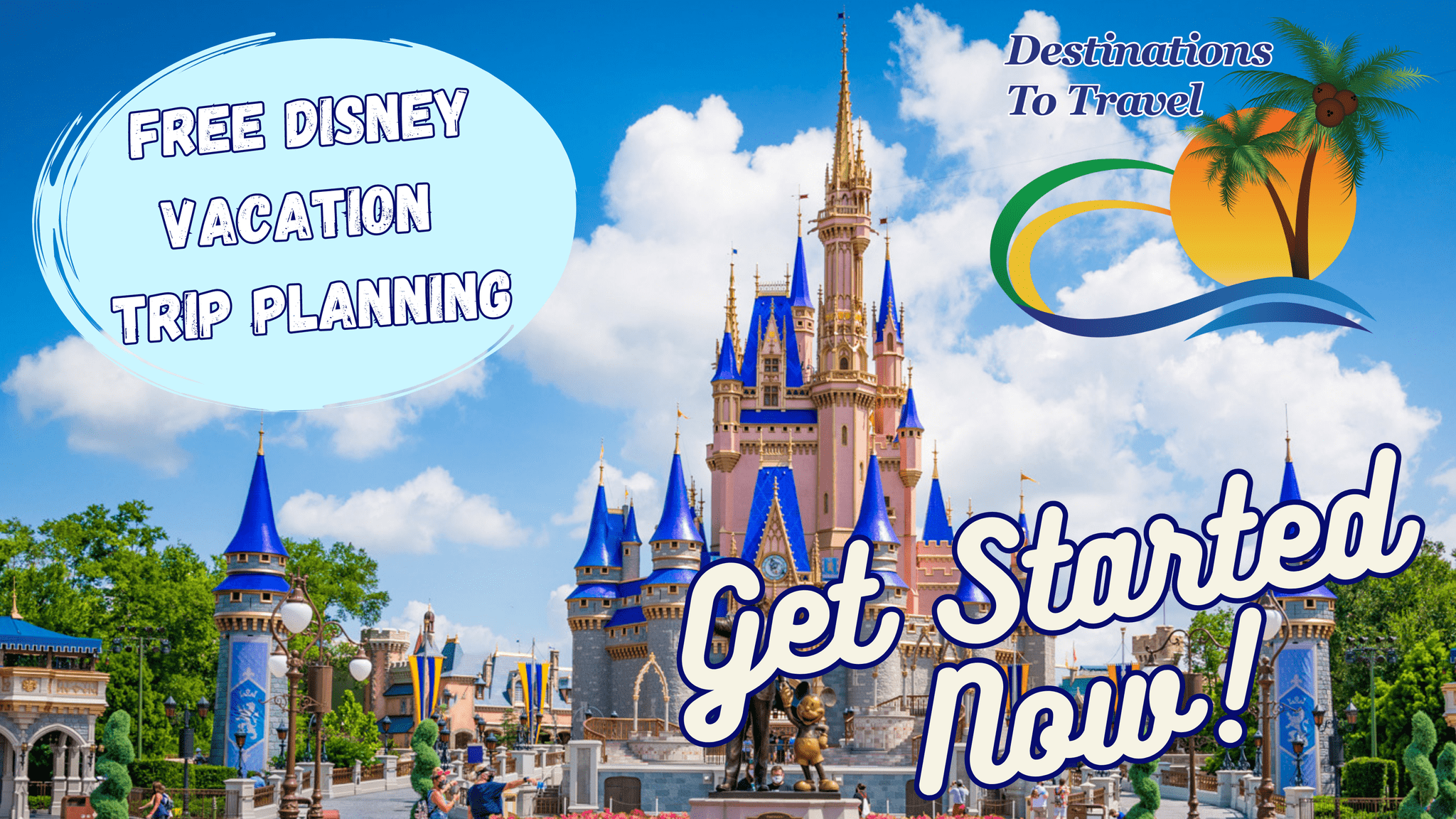 Let our friends at Destinations to Travel help you book your next Disney Vacation. They are the preferred Travel Agency of Chip and Company and Disney Addicts, and who we use ourselves.
Get started Now for your FREE No Obligation Quote.
Book With our friends at Destinations to Travel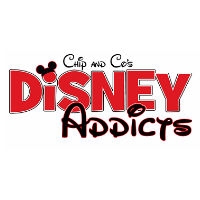 Latest posts by Disney Addicts Past Writers and Friends
(see all)