Disney is the place to be for any birthday celebration! There are so many different ways to have a magical birthday at Disney. They are really good at making you feel special and celebrated on your day. One of the first things you must do is go get your free Birthday Button from the ticketing booth, hotel front desks, or guest relations. This button will help distinguish you and may come with some surprise perks at the parks, so wear it proudly. You will most likely get many Happy Birthday salutations throughout the day, but some times cast members might make some magic moments happen if they see you wearing your birthday pin. I've seen people get free drinks, snacks, fast passes, entire ride vehicles for themselves, free pictures. The list goes on. These magical moments can add to the excitement of your day.
Get noticed even more for your special day and get some birthday Mickey ears, or Minnie Cupcake ears. They will help you stand out even more and possibly get some of those cool little perks. Also, you will look adorable in photos, and look back on your birthday memories.
In-room celebrations are one way to make someone feel even more special and surprised on their birthday. There are different packages you can pick from to decorate your room or a special gift, flowers delivered, or treats. Call ahead for these packages so they can be planned out and available for your stay.  You can also have specialty cakes made for birthdays and other occasions, where the Disney Pastry Chefs create a birthday masterpiece for you or a loved one to make your day that much sweeter!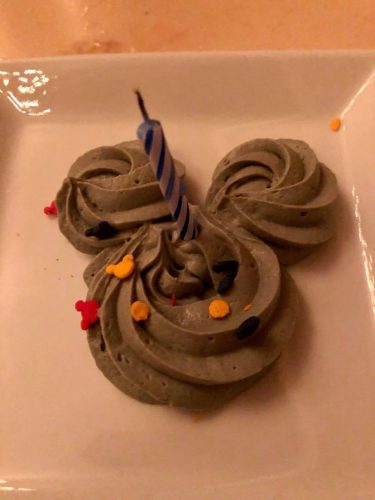 Do a sit-down meal, and make sure they know it is your birthday. This is one of my favorite ways to celebrate birthdays at Disney. They take good care of the birthday person and do little things to make it a wonderful experience. They brought my son out a souvenir glowing cup drink and a signed picture of Mickey and pals, as well as the grey stuff shaped in Mickey Ears with a candle at Be Our Guest Restaurant. Many of the restaurants do a free birthday dessert.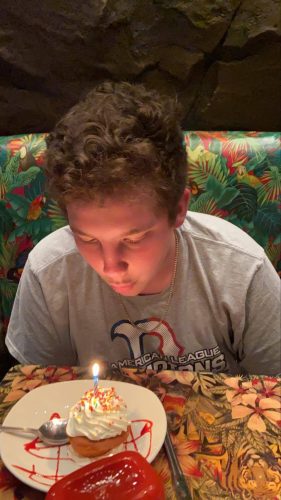 Check with your server or when you make reservations. I strongly suggest if you have your heart set on a certain restaurant for your meal, that you make reservations in advance.  Did you know you can also have a birthday party in the restaurants where they can have everything set up for your special event? You can even have that specialty ordered cake brought to you table side at the restaurant!
Finish the night with a bang! Go to a Fireworks Dessert Party! They have Desserts galore and can give you more of a celebration atmosphere for you and your group. This gives you a prime view as well, in a less crowded area.  Where you can eat your heart out and feast your eyes on the night time spectacular show. These you would want to reserve ahead of time as well.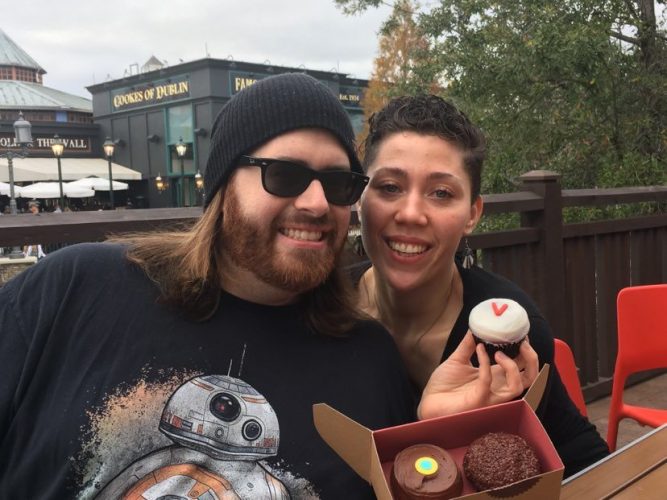 There are an infinite amount of ways you can make your birthday a memorable one at Disney. Some other ideas would be to take a tour you have always wanted to do. Have a special spa day. Get a group together for one of the Epcot festivals, and drink and eat your way around the world. Do a Disney makeover. Get special photos done with the new "Capture your moment" Disney photoshoot.  Or how about an after-hours event?! Don't forget about the Sprinkles perks you can get a free birthday cupcake at Disney Springs! There are so many ways to have a magical Disney Birthday!
Which idea do you like best? What are some ways you have celebrated your birthday or special occasion at Disney? Let us know, and follow us at Disney Addicts. 
Photo Courtesy: Disney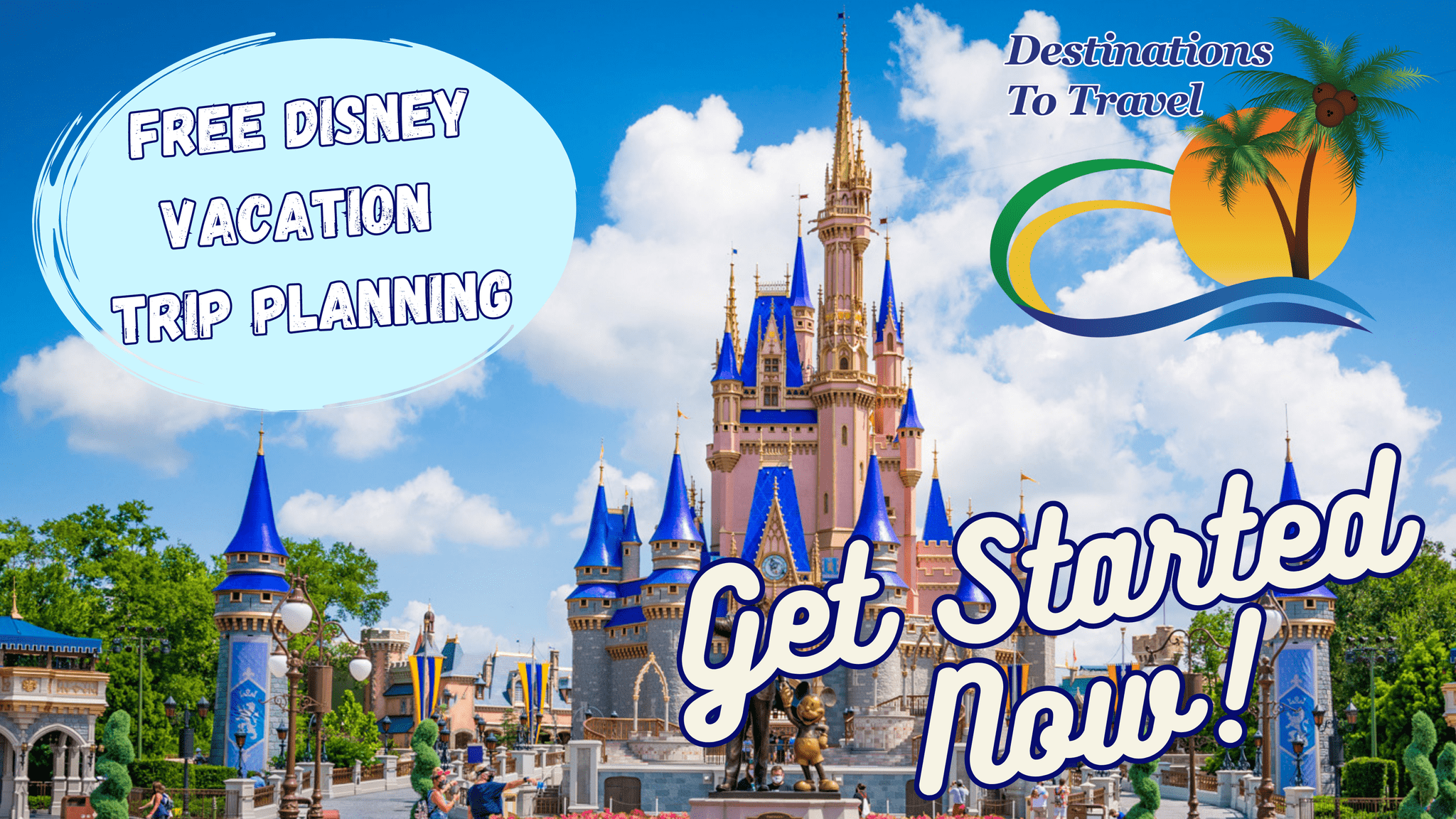 Let our friends at Destinations to Travel help you book your next Disney Vacation. They are the preferred Travel Agency of Chip and Company and Disney Addicts, and who we use ourselves.
Get started Now for your FREE No Obligation Quote.
Book With our friends at Destinations to Travel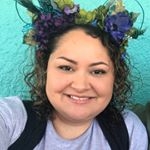 Latest posts by Jenna-Lee Languirand
(see all)