The answer to this question is tricky. You see, as of February 22nd the sale of non expiring Disney World Park tickets has been discontinued. Meaning, that if you were to book a Disney vacation package now you would not be able to add the No Expiration feature to your tickets purchased through Disney or Authorized Disney Travel Agent. However, where there is a will there is a way. It may be possible for a short time to acquire non expiration tickets through another vendor such as Undercover Tourist. This is not a guarantee of course and while Undercover Tourist is a reputable reseller there may be others out there that are not. If you would like to find out more about purchasing from an Authorized Disney Ticket Seller then check out this article here.
A great alternative to a non expiring ticket is the annual pass. If you know you will be returning to Walt Disney World Resort within a year from an initial visit than purchasing an annual pass will allow you to enjoy as many trips as you like during one calendar year. This option is also significantly cheaper than purchasing a 10 day park hopper with no expiration through a third-party.  Along with unlimited access for a year you also receive discounts throughout the Walt Disney World Resort. To find out more about the benefits to purchasing an annual pass visit the annual pass homepage.
Are you wanting to enjoy the most fun for your dollar? Finding the best value can be a lot of work, so let me help. You can find me on social media sites such as Facebook, Twitter and Instagram where I post the latest promotions that help you make magical memories for less . You can send me an email at Jackie@worldofmagictravel.com .
---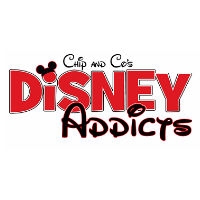 Latest posts by Disney Addicts Past Writers and Friends
(see all)