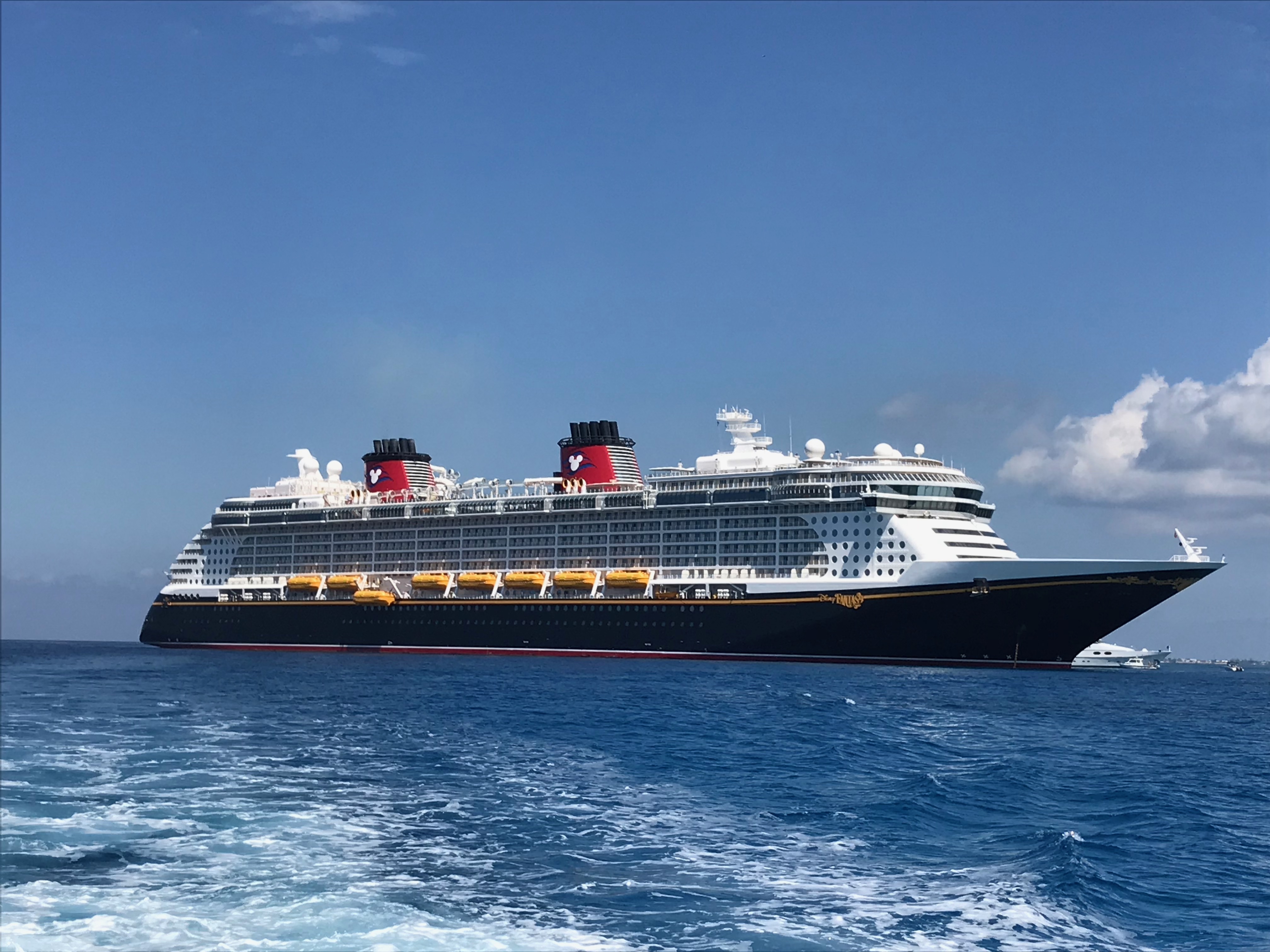 Disney Cruises are magical! But what happens if you get sick or hurt while on board? No one wants to be sick while on vacation, but it does happen. Not to worry, all 4 of the Disney Cruise Line ships have a Health Center on board. They are all located in the same place on the ship: Deck 1, forward (front).
I have unfortunately had to visit them. To be honest, it wasn't as bad as I thought it would be.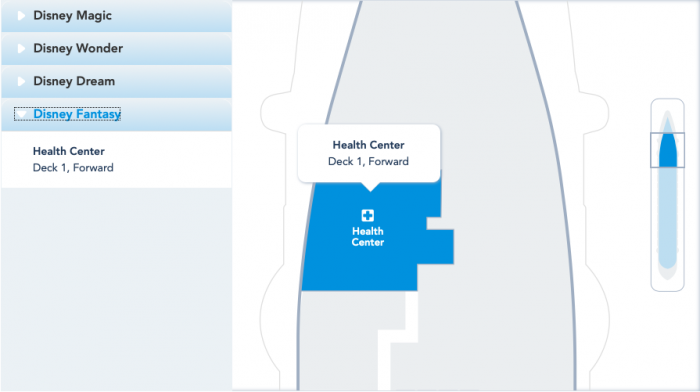 Minor Illnesses
My first visit was due to seasickness. I thought I could get away with natural remedies; I was wrong! So I went down to the Health Center, but they were closed for the night (hours are: 9:30 AM – 11:00 AM and 4:30 PM – 7:00 PM). They have flyers at the door on different topics. I discovered that I could go to Guest Services (deck 3) to get complimentary over the counter medication.  They also have basic first aid supplies available. Problem solved!
If you are in need of something more specific you can head to the gift shop. There is a wide variety of products available, just not a lot of brand variety.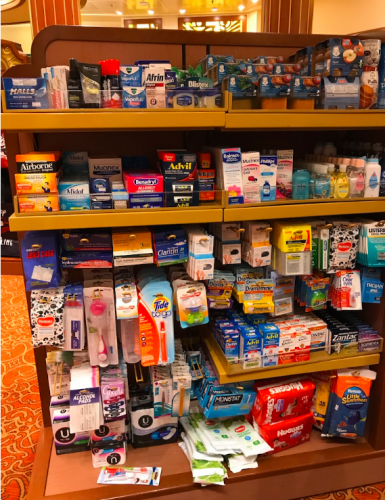 More Serious Illnesses
On another cruise first my son was sick, then my daughter got it. It started with a sore throat and turned into a cough. My son got over it quickly, but my daughter couldn't shake it. On the third night, I realized my daughter had a fever. So during dinner, I took her down to the Health Clinic.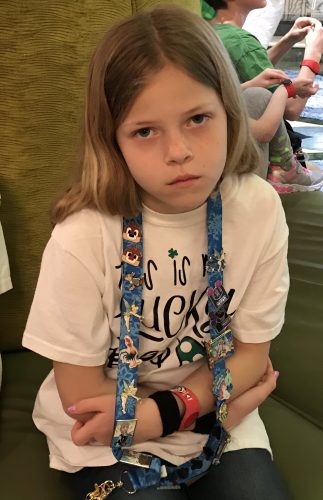 When you walk in there is a waiting room with a walk-up window. There was one other person waiting. A nurse was there to greet us. We filled her in on what our situation was and filled out some paperwork. We took a seat. Next, the same nurse brought us to a room in less than 5 minutes. We met with the Doctor and my daughter was diagnosed with strep throat. We went back up to the front and the nurse had all of her medications ready to go. I signed the paperwork and we were back to dinner before dessert was served! Not bad at all.
EpiPens
If you have your own EpiPen and you need to use it, call emergency medical attention immediately afterward. Also, if you forget your EpiPen and suffer from life-threatening food allergies, EpiPens are available on a case-by-case basis at the ship's Health Center and at First Aid on Disney's Castaway Cay. In the event of an emergency, you do not have an EpiPen, notify the nearest Crew Member or dial 7-3000 from any ship phone or 41-3000 from any Wave Phone.
Health Center Specifics
The Health Center is open 9:30 AM – 11:00 AM and 4:30 PM – 7:00 PM for non-emergency medical care. You can head down to the clinic or call 7-1923 from any ship phone or 41-1923 from your Wave Phone.
In the event of a medical emergency, a doctor and nurse are on call 24 hours a day, 7 days a week. You can call 7-3000 from any ship phone or 41-3000 from your Wave Phone.
All of the medical personnel are employed by a company independent of Disney Cruise Line. Therefore, standard prevailing fees will be charged for all services. Here is a copy of the bill for my daughter. On here you can see that the Health Center can handle just about everything on board; from lab work to x-rays, to minor surgery. Occasionally, it may be necessary for a patient to disembark the ship for transport to a nearby medical facility. Fees incurred at the Health Center will appear on your stateroom account. As well as you will be responsible for paying any charges prior to leaving the ship.
The Health Center will also provide you with paperwork to process any claim through your health insurance or travel insurance supplier.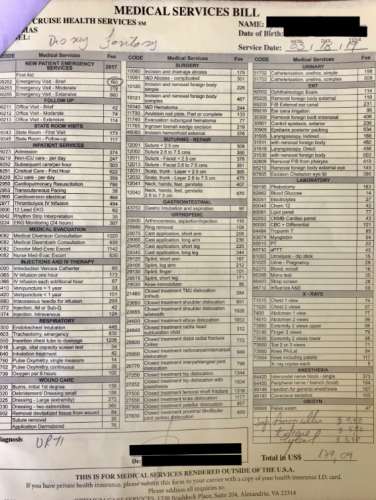 Castaway Cay First Aid Station
If you are spending the day on Disney's private island Castaway Cay, you can find a First Aid Center near guest services.  They will provide many of the same services found at your onboard clinic.
The Disney Difference
One of the things that I love most about Disney Cruises is the care that all cast members and crew provide. They are used to guests not feeling well and go above and beyond to make sure everyone still has a magical vacation.
My daughter only wanted to eat strawberries and at every meal, our server had strawberries ready to go for her.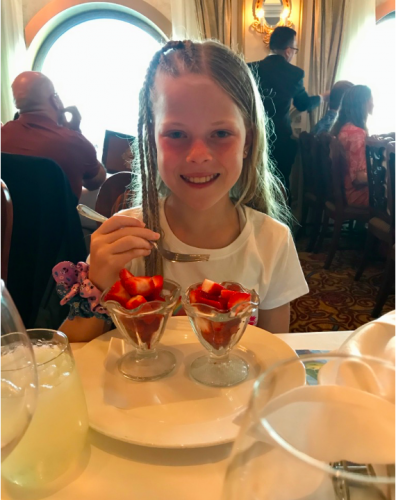 We told our stateroom host that our kids were not feeling well. He went above and beyond to cheer them up. He put character sheets on their beds. By the way, your kids don't have to be sick to get character sheets. All you have to do is ask 🙂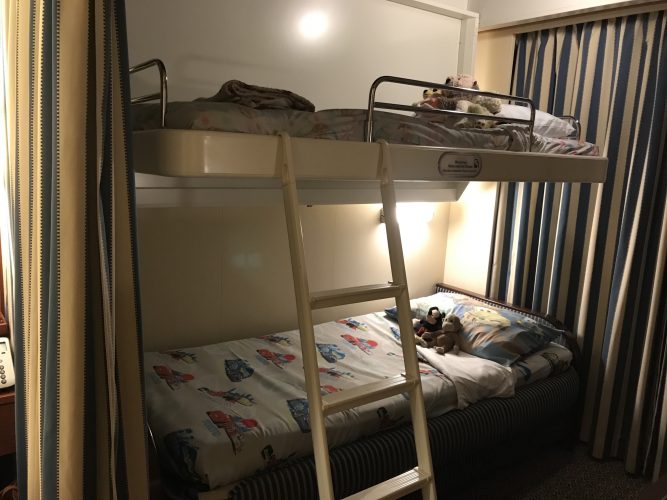 I hope you have peace of mind knowing you'll be taken care of during your Disney Cruise and what steps to take should you end up feeling unwell.  In most cases, your cruise will be smooth sailing with no medical attention required, but should illness occur you know what to do!
Happy Travels!

Let's book your magical vacation today!   As an agent with Key to the World Travel, I can help you with everything from Disney Destinations, a cruise, a beach getaway or even a trip to Europe. Contact me today for your free, no-obligation quote at l.brown@keytotheworldtravel.com  and follow me on Facebook to hear about the latest Disney updates and travel tips! Or, you can fill out and submit the form below.  I look forward to helping you plan the most magical vacation for you and your family.
---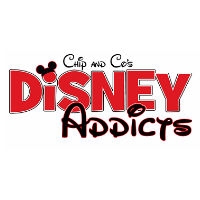 Latest posts by Disney Addicts Past Writers and Friends
(see all)