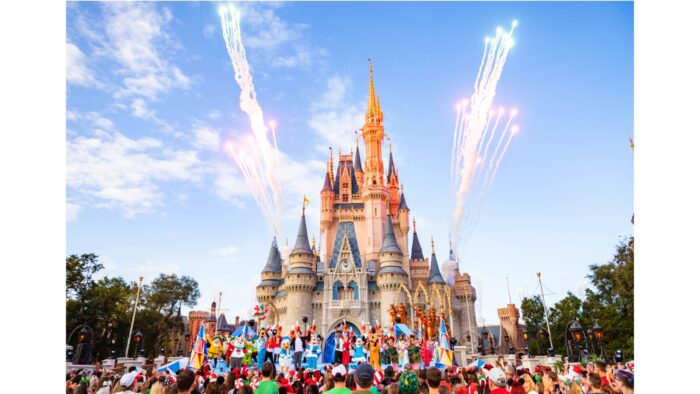 During these uncertain times, while we are unable to visit our favorite Disney parks, many of us are searching for ways to bring some Disney magic into our homes. Many of us have had to cancel or reschedule trips, and if there was ever a time we needed that dose of special Disney magic- it's now. Luckily, there are some fun ways we can bring that special Disney feeling into our homes. So when you are feeling sad and need that extra pick me up that only Disney can provide- try one of these 10 fun ways to bring the magic into your home!
Enjoy Disney scented candles or oils- What we wouldn't give to be breathing in the special scents of Disney right now! Well, we can! Get online and order some of your favorite Disney scents such as Flight of the Banshee and Pirates Life. Candles not for you? You can also order essential oils featuring your favorite Disney scents. Sit back, relax, and pretend you are riding your favorite attraction.
Have a Disney themed meal-  Pick a theme such as your favorite movie or attraction, decorate, dress up, and choose a special menu that fits the theme. The setup and preparation can be just as much fun as enjoying the meal. Imagine a Haunted Mansion themed dinner with dishes such as "Constance Hatchaway's wedding cake". There are so many fun options for this and the whole family can help.
Binge-watch your favorite movies on Disney +- Now is the perfect time to utilize Disney's streaming service, Disney +. Choose from your favorite Disney classics to brand new movies and series. There are so many options. Nothing brings Disney magic alive more than watching your favorite Disney movie.
Create your favorite Disney drink- Disney has so many amazing cocktails and non-alcoholic beverages served in parks and resorts, why not recreate some of them at home? Pretend you are drinking around the world at Epcot or enjoying a Lefou's Brew at Gaston's Tavern- all from the comfort of your own home.
Play a Disney game- Have family game night featuring a fun Disney board game! Enjoy your favorite classic board game with a fun Disney twist. Some popular options are Disney Monopoly and Disney Sorry!
Create your own Bibbidi Bobbidi Boutique– Break out the nail polish, makeup, and bobby pins and give yourself or a family member a fun Disney inspired makeover! This fun activity can be for all ages and can be as subtle or as extreme as you'd like. Go all out in full costume or do a subtle 'Disney bound' of your favorite character. The options are endless. Why not also do a photoshoot of your finished look?
Plan your next Disney vacation- While we are all unable to visit our beloved parks right now, we can plan ahead for our next trip. There are so many new and exciting experiences coming to Walt Disney World in 2021, including 50th-anniversary celebrations. It is never too early to plan and nothing beats having a date set to countdown to.
Join our Facebook groups- Do you think you might be a Disney addict? If so, join our multiple Facebook groups and make some new Disney addict friends. Whether you're looking for general Disney information, to buy/sell/trade Disney items, or even looking for love- we have a group for you! Connect with fellow Disney lovers and stay on top of all the newest Disney information.
Recreate your favorite Disney foods and snacks- Craving a Mickey pretzel or Adventureland spring roll? How about creating your favorite Disney snack at home? There are so many fun recipes available online that will make you feel like you are back in the most magical place on Earth.
YouTube videos- Bring that Disney magic right into your home by watching videos of your favorite Disney shows or attractions. I dare you not to crack a smile while virtually riding your favorite attraction or watching your favorite nighttime show.
While nothing compares to actually visiting our favorite parks, we can hold on to our memories and keep the magic alive until we are all able to safely return!
---