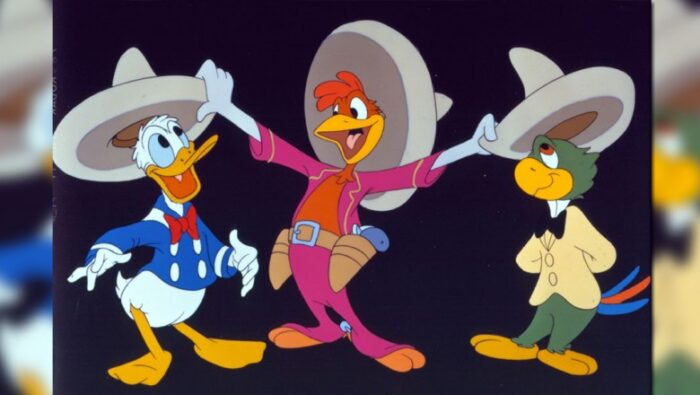 On February 3rd, 1944, The Three Caballeros was released in the US. It was the 10th film created in the line of Disney Animated Films and was a huge hit in both South America (released 2 months earlier in Mexico) and America alike. But how much do you know about this Disney Classic? Check out this list of fun facts and see if there are any you're familiar with!
A Birthday to Remember

Donald Duck fans know that their favorite birds birthday is June 9th. In this 1944 film, Donald gets presents for his birthday – which falls on Friday the 13th! In a 1949 film called "Donald's Happy Birthday", Donald's birthday is noted as March 13th.

What's in a Name?

Within the film, you meet José Carioca. Though it is not his film debut, you learn that this fantastic bird is from Rio de Janerio! Brazilians may find that obvious due to the fact that "Carioca" means a native or resident of Rio de Janeiro.

South American Partnerships
Gran Fiesta, Anyone?

For those who have not visited the Disney parks recently – a special ride is available in the Mexico Pavilion. Check out the Gran Fiesta Tour Starring The Three Caballeros. For fans of the film, see some of your favorites – and find Donald!

Wartime Legend

There's more to Panchito Pistoles than being the first Mexican Disney character! He was also a wartime icon. Panchito Pistoles became the mascot of the Mexican 201st Fighter Squadron. He also adorned a bomber called the B-25J Mitchell.

Live Actors and Cartoons Meet Again

This was not the first time Disney tangled with pairing up the unlikely two! Other than Walt Disney's series with Alice and Mickey's appearance in Fantasia, The Three Caballeros would be Disney's second official film that joined animation and live actors together.

2 Miranda's are Better than One

If the name of Carmen Miranda sounds familiar to you, you may notice her younger sister, Aurora Miranda, in this film! This was her 8th film to be apart of.
Though this film can sometimes be looked over when it comes to all the classics that Disney has to offer, it has plenty to be proud of. Dated in some ways, yes, but it holds some very captivating stories and themes that make it timeless to this day! If you haven't had time to check out the 10th film in Disney's animated lineup, take 71 minutes of your day and check out The Three Caballeros.
---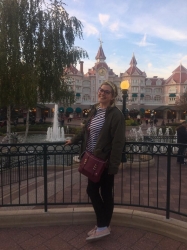 Latest posts by Danielle H
(see all)