National Beer Day is coming up this Saturday (April 7th) and we here at Disney Addicts thought we'd prepare you for the weekend with this crash course of the some of the tastiest and most unique beers that you'll find on Disney World property.  Here are 7 highlights.  Be sure to jot down some notes and give one or two a try during your next visit to Walt Disney World!
1. Sakura Kolsch, Crooked Can Brewing Co., served at Morimoto Asia, Disney Springs – This delightful brew is the result of a collaboration between Morimoto Asia and Crooked Can Brewing.  The Sakura Kolsch or Cherry Blossom Kolsch is dry hopped with cherry blossom tea.  The result is a one-of-a-kind taste that pairs perfectly with many of the incredible dishes you'll find at Morimoto including sushi.
2. Cantillion served at The Edison, Disney Springs – One of the most highly regarded and coveted beers in the world. This Belgium based offering is one of a dying breed of brews made in the Lambic tradition.  Lambics are only made 5 months out of the year using a special brewing process where the beer is cooled and inoculated with a wild yeast that floats in from open windows.  The cool Spring air is used to cool the wort and give the yeast its unique flavor.  Beers brewed in this method are often aged with fruit to give it a unique taste.  This version was aged on apricots.
3. Birra Frangante, Birrificio Del Ducato, served at Maria & Enzo's, Disney Springs – Located in the same building as The Edison, this retro Italian eatery has its own beer worth raving about.  Translated as "fragrant beer" this Italian brew from Parma Italy is similar in style to a Belgian pale ale but is more fragrant and aromatic.  We recommend that you try it out with the 24-month aged prosciutto di Parma.
4. Goose Island Bourbon County Stout served at Enzo's Hideaway, Disney Springs – The original bourbon barrel aged stout features rich, luscious notes of chocolate, vanilla and a nice roasted barley note. This beer is a perfect fit to this speakeasy bar that rotates its "smuggled selections" regularly.
5. Mo'ara High Country Ale served at Satu'li Canteen, Disney's Animal Kingdom Theme Park –  This out-of-this-world beer features an herbal spice hop aroma and notes of caramel, toffee and nuts.  Its the perfect way to cool off in those hot Orlando afternoons or after soaring through the skies on the back of a Banshee at Flight of Passage.
6. Monarch Milk Stout served at Florida Fresh, Epcot's International Flower & Garden Festival – Now we head over to the incredible Festival kitchens you'll find as part of this year's Flower & Garden Festival where you'll find this beer from First Magnitude brewing Co. in Gainesville Florida. The Monarch Milk Stout is smooth with a hint of sweetness. Rich and dark in color, it is the like cream added to your morning coffee…with a little kick.
7. Violet Lemonade Ale served at Pineapple Promenade, Epcot's International Flower & Garden Festival – This Playalinda Brewing Company beer from Titusville Florida is refreshingly sweet and sour, a perfect complement to bright Florida sun. It also pairs perfectly with many of the juicy treats you'll find at this Flower & Garden outdoor kitchen.
This is just a handful of the incredible beers you'll find on offer throughout Walt Disney World Resort.  For those at the parks this weekend, be sure to give some of those on our list a try and be on the lookout for a few of your own personal favorites.
Bottoms up!
Click here for your FREE no obligation quote!
Find articles like this helpful? Then why not consider booking with an Authorized Disney Vacation Planner? As an agent with MickeyTravels, I'll be on hand to help you with everything from finding your perfect package to nabbing those hard-to-get dining and Fastpass reservations.  Best of all, my services are absolutely FREE. Get in touch at 1.800.801.4025, via email at mroden@mickeytravels.com or follow along on Facebook. 
Images copyright Disney.
---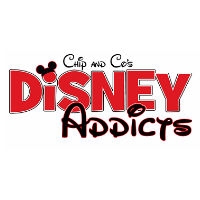 Latest posts by Disney Addicts Past Writers and Friends
(see all)