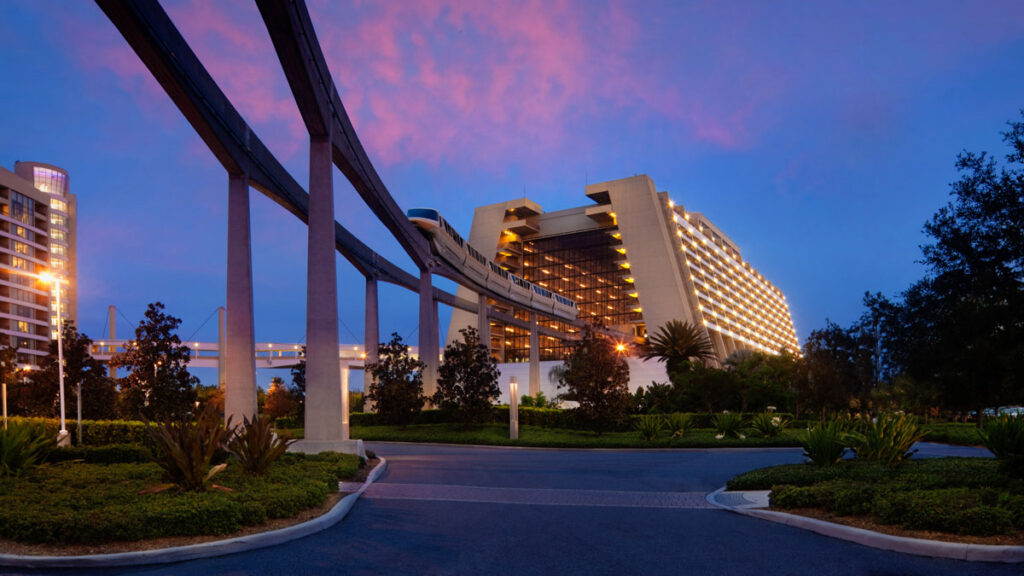 Five Reasons We Love the Contemporary Resort
Nestled at the heart of the enchanting world of Walt Disney World in Orlando, Florida, the Contemporary Resort stands as a shining beacon of Disney luxury and magical experiences. If you're seeking an extraordinary escape to the most magical place on Earth, look no further. With its upscale amenities, unrivaled convenience, and enchanting views, there are countless reasons why the Contemporary Resort should be your top choice for accommodations.
When it comes to accommodations, the Contemporary Resort elevates your Disney experience to new heights of luxury. Offering deluxe rooms and suites, this resort ensures that your stay is not just comfortable but truly indulgent. From spacious and elegantly appointed rooms to breathtaking lake or theme park views, every aspect of your stay exudes sophistication.
In this travel blog, we'll delve into five compelling reasons why this iconic resort should be at the top of your list when planning your next Disney adventure. Prepare to be captivated by the allure of Contemporary Resort and discover why it's the perfect home base for your magical journey.
1- You're Just minutes from the Magic:
Imagine waking up in the lap of luxury, just steps away from the enchanting world of Disney magic. At the Contemporary Resort, this dream becomes a reality, as it offers not only opulent accommodations but also unrivaled access to the most beloved Disney theme parks. Nestled on the shores of Bay Lake, this resort boasts a unique perk that sets it apart from the rest: its proximity to the Magic Kingdom.
While staying at the Contemporary, you're not just a guest; you're a privileged traveler with the power to transform your Disney experience. One of the most iconic and enchanting features of the Contemporary Resort is its direct access to the famed Walt Disney World Monorail system. With a stop right inside the resort, you can effortlessly embark on a magical journey to the Magic Kingdom or hop aboard the monorail loop that connects to Epcot.
Related: Fun Facts About The Grand Floridian Gingerbread House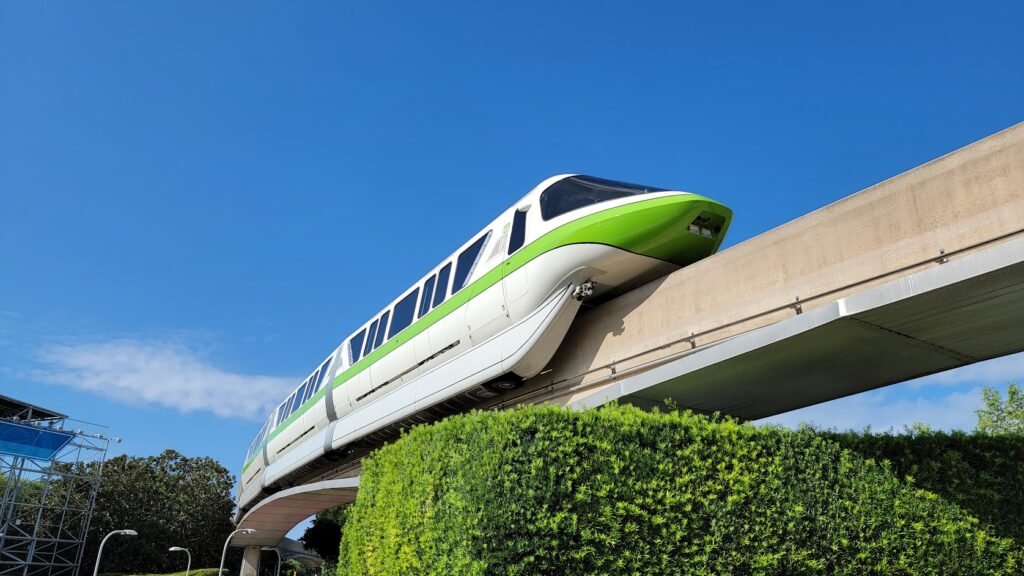 The monorail experience is not just a mode of transportation; it's a quintessential Disney adventure all its own. As you glide above the lush landscapes and pristine waters, you'll be treated to breathtaking vistas and a sense of wonder that's truly unparalleled. Whether you're heading to the parks for a day of enchantment or simply taking a scenic ride, the Contemporary Resort's monorail access adds an extra layer of convenience and excitement to your Disney vacation. At the end of the evening while everyone awaits buses, boats, and trams, you and your family can simply walk back to the resort in five minutes and beat the crowds.
2- The resort boasts a hidden dining gem:
When it comes to dining, the Contemporary Resort offers a delectable array of options to satisfy every palate and craving. For those seeking a sophisticated culinary experience, look no further than Steakhouse 71. This hidden treasure of a steakhouse pays homage to the year when the Contemporary Resort first opened its doors and offers a menu filled with mouthwatering steaks, fresh seafood, and delectable sides. With its modern ambiance and impeccable service, it's the perfect choice for a romantic evening or a special celebration. For breakfast "Walt's Hash" cannot be skipped.
Related: Incredible New Rooms At The Contemporary Resort!
On the other hand, if you're traveling with family and looking for a character dining experience, Chef Mickey's is a must-visit. Located right inside the resort, this lively restaurant lets you dine with some of your favorite Disney characters while enjoying a bountiful buffet featuring an array of international dishes, ensuring there's something to please even the pickiest of eaters. It's a delightful way to add a touch of magic to your meal.
For those moments when you're craving something quick and convenient, Contempo Cafe has you covered. This casual dining spot offers a diverse menu, from sandwiches and salads to delectable desserts. It's the perfect place to refuel before heading back to the parks or to grab a late-night snack after a day of Disney adventures. Contempo Cafe just updated their menu and their offerings are better than ever.
3- A View Unlike Any Other:
Speaking of Dining options, for those seeking not just a meal but a dining experience that will leave them in awe, the Contemporary Resort offers two exceptional options with breathtaking views of the iconic Magic Kingdom. The California Grill, perched atop the main tower, provides guests with a panoramic view that is simply spectacular. As you savor the delectable cuisine here, including dishes inspired by the freshest seasonal ingredients, you can witness the mesmerizing fireworks display over Cinderella Castle right from your table. It's a dining experience that combines culinary excellence with a front-row seat to Disney enchantment.
Additionally, if you're fortunate enough to stay at the Bay Lake Tower, you'll have access to the resort's rooftop Villains Lounge and viewing deck, where you can soak in the same magical vistas. From this vantage point, you'll see the Magic Kingdom come alive as the sun sets and the evening's fireworks illuminate the night sky. Whether you choose the California Grill or the Bay Lake Tower, these dining venues offer more than just delicious food; they provide a captivating feast for the eyes and an unforgettable connection to the enchantment of Disney's Magic Kingdom.
Related: The History in Disney's Contemporary Resort Hotel
4-Connect with a Piece of Disney History:
Beyond its modern amenities and proximity to Disney magic, the Contemporary Resort holds a storied history that beckons travelers to step into the past while enjoying the present. This resort, which opened its doors in 1971 as one of the first hotels in Walt Disney World, is not just a place to stay but a living testament to the evolution of Disney hospitality. Its iconic A-frame structure and sleek design were groundbreaking in their time, and today, they continue to symbolize the innovative spirit that has defined Disney for decades.
Moreover, the Contemporary Resort has hosted countless memorable moments, from visits by celebrities to being a backdrop for beloved Disney films and television shows. Staying here allows you to immerse yourself in the rich tapestry of Disney history while enjoying all the modern luxuries and conveniences the resort has to offer. So, whether you're a Disney aficionado or simply an admirer of timeless design, the Contemporary Resort invites you to become a part of its remarkable story, making your stay not just a vacation but an experience deeply rooted in Disney's cherished past.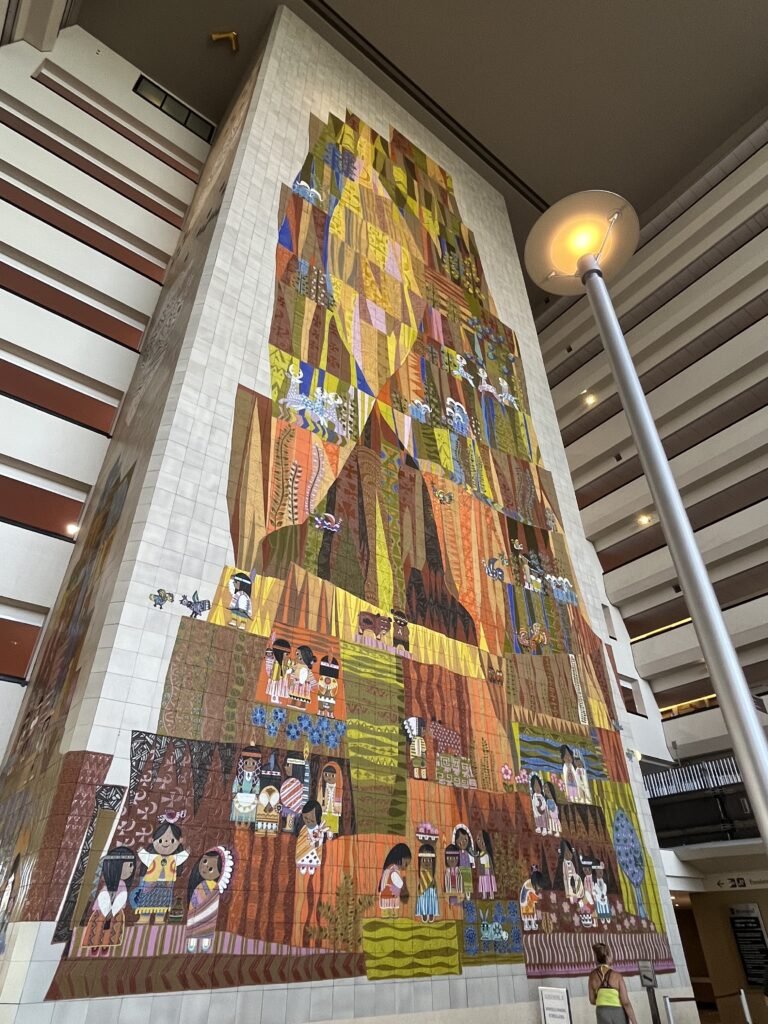 5- More than just a room:
Furthermore, the resort boasts an impressive array of upscale amenities, including a pristine pool area complete with a thrilling waterslide – a favorite among both children and the young at heart. After a day of adventure in the parks, you can unwind by the pool, take a leisurely dip, or simply soak up the Florida sun. Beyond the pool, the Contemporary Resort offers a fitness center for those who like to stay active during their vacations.
Explore the resort's delightful collection of shops and boutiques, each offering its own distinct array of merchandise. From the whimsical and charming Bayview Gifts, where you can find Disney-themed apparel, toys, and collectibles, to Fantasia, a shop with a carefully curated selection of high-end fashion, jewelry, and accessories, there's something for everyone. Whether you're looking to commemorate your Disney vacation with the perfect keepsake or simply want to indulge in a bit of retail therapy, the Contemporary Resort's shops provide a convenient and delightful way to bring a piece of Disney magic home with you.
Whether you're embarking on a family adventure, a romantic escape, or a solo journey of discovery, the Contemporary Resort promises a vacation experience like no other. So, consider making this exceptional resort your home away from home, and let your Disney dreams come true in the heart of the most magical place on Earth. Your unforgettable Disney adventure awaits, and the Contemporary Resort is here to make it extraordinary.
Related: 8 Reasons Why We Love the California Grill at Disney's Contemporary Resort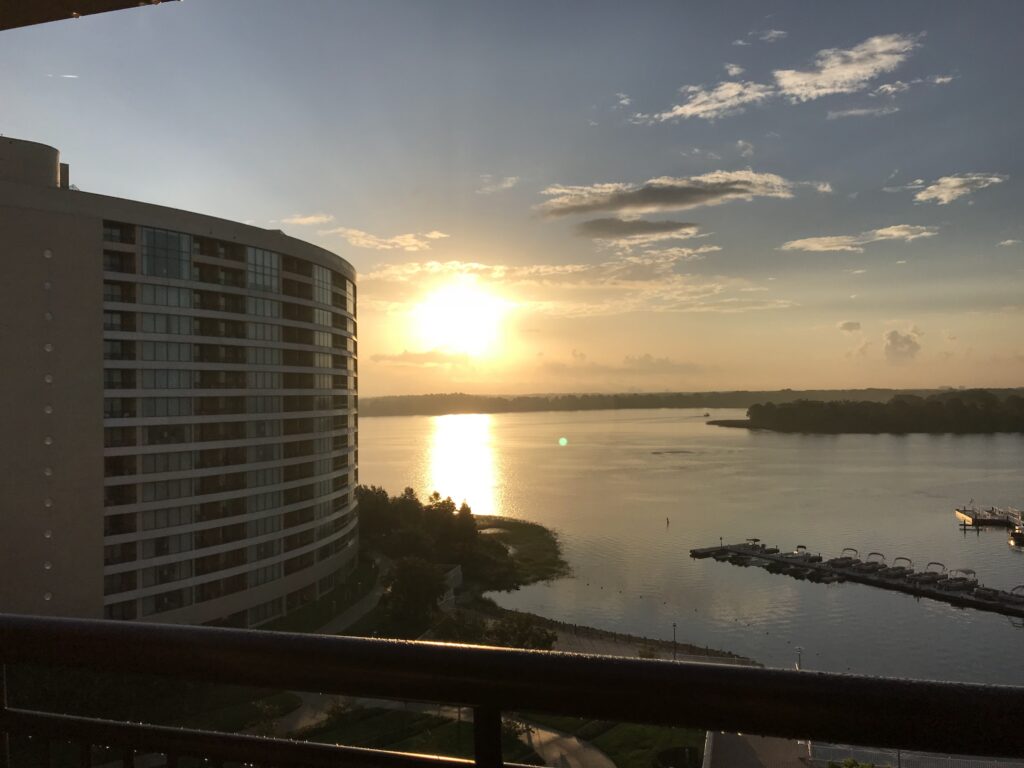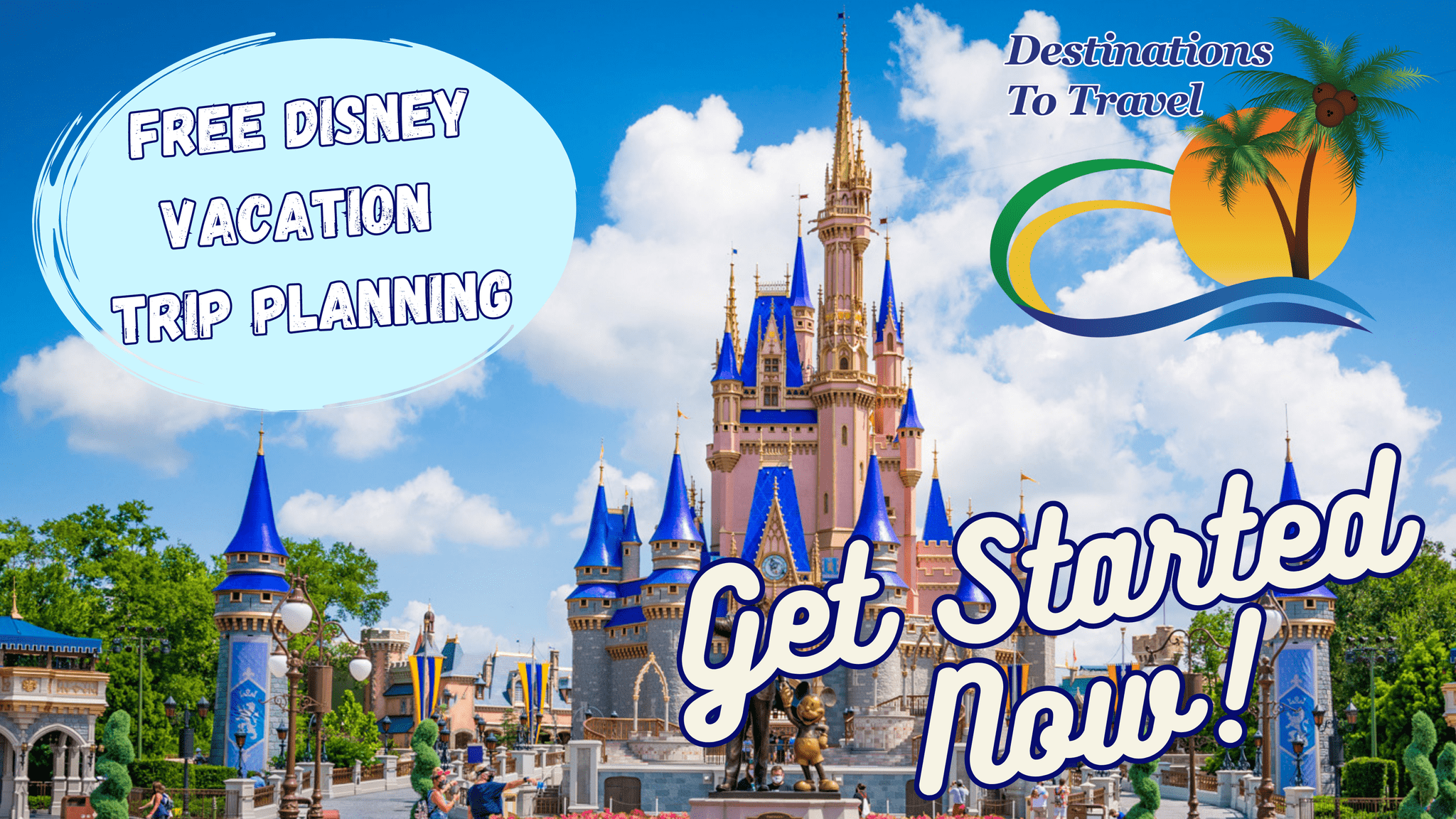 Let our friends at Destinations to Travel help you book your next Disney Vacation. They are the preferred Travel Agency of Chip and Company and Disney Addicts, and who we use ourselves.
Get started Now for your FREE No Obligation Quote.
Book With our friends at Destinations to Travel