Last Fall I exited the Haunted Mansion at Walt Disney World and found myself wandering Momento Mori trying to find something to commemorate my 10th time of completing the ride. I couldn't really find anything that tickled my fancy until I came across a turn style type rack full of shiny objects.
As embarrassed as I am to admit it, I was staring at pins. More embarrassingly so, I was about to buy my very first one. I'm a guy after all, and pins reminded me too much of jewelry. I've been going to Walt Disney World my whole life, and although I was always familiar with the vast amount of pin options available, I always found them to be "meh." But something about this purple pin shaped like a bat changed my mind! Maybe it was the fact that it was Halloween and I was feeling spooky, I don't know…but by purchasing that first pin…I spiraled quickly into a world that I didn't know existed.
Everyone who's visited a Disney park is probably familiar with pins. They've become ubiquitous. There are pins for literally everything. Every park, attraction, character, and resort can be found represented somewhere for sale as a pin on Disney property. What you probably don't know, is that pins have bred a Disney sub-culture much wider than you could possibly imagine.
So, I purchased my Haunted Mansion pin and hung it around a fresh Jack Skellington lanyard that I picked up as well. Almost immediately as I walked out, a young boy stopped me and asked to see the pin hanging from my neck. He wanted to trade. I didn't…but I was intrigued enough to go straight to Facebook for some much-needed research.
Upon completing a quick search, I found that there is a hidden world of pin lovers who are dedicated to trading, collecting, and finding the rarest of pins available. I learned quickly that there are sets, limited editions, and rather expensive pins.
This sparked a curiosity within me that very, very quickly turned into an obsession, eventually leading to books and carriers full of pins! Through countless hours of asking online questions, speaking to cast members, an…I have become a member of that same "underground" sub-culture that I never knew existed, and I'm willing to share what I've learned about pin trading with you!
Basics
Pins can be a bit overwhelming. As I've stated, there are literally hundreds of thousands of options. New pins and series are constantly being released. Even as a novice pin collector, I still struggle to keep up with them all. If you're looking to start…start modestly! I'm serious! It's very easy to go overboard once you start collecting. After I purchased my Haunted Mansion pin, I immediately wanted more. I ended up spending over $300 in three days on pins…my wife was not so happy (until she started collecting pins too).
It's best to start with whatever is appealing to you. If you enjoy a certain show, park, resort, or attraction…start there. Some people like to pick up a pin from whatever resort they are staying in. Some like to buy one for every attraction they ride. These are great ideas if you're looking for a way to get started or can't decide on which pin to buy.
You'll need more than pins! Pins are nice, but you've got to display them, right? The easiest and most affordable way, buy a lanyard. You can attach your pins and proudly wear them as you walk the parks. There are also books and bags that you can purchase. These items are dedicated solely to pins and trading. In addition, some people even go as far as building display boards for their homes.
Start Reading
If you're actually looking at taking the plunge into the pin trading community, start reading. I learned a ton by checking out YMBADA Buy, Sale, and Trade. Contrary to what you might think, there is a ton of information that may be prudent those who wish to become avid collectors and traders. Understanding Disney pins can be complicated but it doesn't have to be.
Reading and learning as much as possible is going to help you in two ways. Firstly, you can't start trading without understanding the value of your pins. Like other collectibles, some pins are worth a good deal of dough, while others would only sell for a buck or so. Understanding this is a great way to make sure you don't get swindled! For a quick reference, here are a few pics:
Secondly, reading and getting up to snuff about pins allows you to better understand the "do's and don'ts" of the pin trading communities. You'll be able to decipher what's in bad taste and goes against pin trading norms.
Pin Trading Basics
As we've said, there are several different types of pins. Some you'd never trade while others are designed specifically for trading purposes. One of the best places to purchase trader pins is online. You can usually get huge lots for a decent price. These are the types of pins I usually display on my lanyard in the parks. That way if children or someone who doesn't understand pin value want to trade, you aren't at risk of losing a special edition pin.
As for trading, of course, you can do so online through Facebook groups, but you run the risk of being scammed (yes there are pin scammers). The most efficient place to trade is in the parks. In fact, pin traders from various groups often hold "meet and greets" within Disney parks specifically for trading. If you're looking to trade in the parks there are two things to look for…anyone wearing a lanyard with pins or cast members with cork boards. I actually have had many successful trades with cast members. Often, they'll trade with guests. Cast members with cork boards often have "hidden" pins that can be revealed and traded for once you answer a trivia question. It makes the pin trading experience much more fun and unique.
Be wary of non-Disney park pins! We aren't kidding. There are several types of pins that you can just pick-up at your local grocery store. These pins often are questioned in whether they can be traded or not. It's not a good look in the pin trading community. Here's an example:
Another fantastic way to identify real Disney park pins is to simply check out the back:
We do caution you, however, as there are fakes in the world of Disney pins, and sometimes they are pretty difficult to tell. If you are trading with a cast member within the parks, however, this should never be a concern.
Collecting and Cost
Some people take their Disney pin collections very seriously. With certain series such as the "Windows of Evil" or "Latte" sets, individuals will pay high dollar amounts to get them when they release. Other pins, such as the "We Wants the Redhead" pin from the Pirates of the Caribbean ride end up be worth big money. In my humble opinion, money is never wasted on pins…but it isn't easy to determine if a pin will increase heavily in value. If you're looking for exclusive pins that are guaranteed to appreciate, the best options are the holiday, opening day, or party pins. As they are limited releases, they will eventually sell for higher amounts.
Other than that, if you're looking at pins that aren't part of a series, it's sort of a gamble. Let's take the Millineum Falcon pin released in 2018. Although it was part of a Star Wars vehicle set, it shot up in price as rumors swirled that the infamous spaceship was going to be destroyed in an upcoming film. You just never really know.
As always though, it's definitely a good idea to consult others before purchasing Disney pins online. Especially the ones that are expensive. If it looks over-priced, it probably is. If it looks too good to be true, it probably is as well.
New Releases
Pins are constantly being added to the Disney parks. Not just for holidays or special events either. Every month new pins come to the parks…keeping the fun of collecting alive! You can always check out the new releases at ShopDisney. However, the best place to buy new pins and sets are in resorts or shops located in different parks.
Safe Keeping
As we've mentioned, you can store your Disney pins in a variety of ways. Personally, I utilize a pin book. It's a great way to keep your pins organized and safe. Others, however, utilize organized carriers, boards, and even glass cases.
There really is no perfect way. It's completely up to you. If I have a pin that I think could be rare or is worth a little extra, I'll usually store it to the side in its own box (keeping the original cardboard holder and Mickey-shaped fastener).
In conclusion, there is tons of information about pin trading, and you won't really get the hang of it until you jump in (that's what I had to do). Whether you do it for fun, as a serious collector, or just to trade every now and then in the parks…knowing the basics is essential and helps add to the fun. I enjoy every trip in which I get to trade and light up someone else's day. Seeing the joy in children and adults getting their hands on that character pin they've been looking for is priceless…and I'll continue trading for that reason until I can't anymore!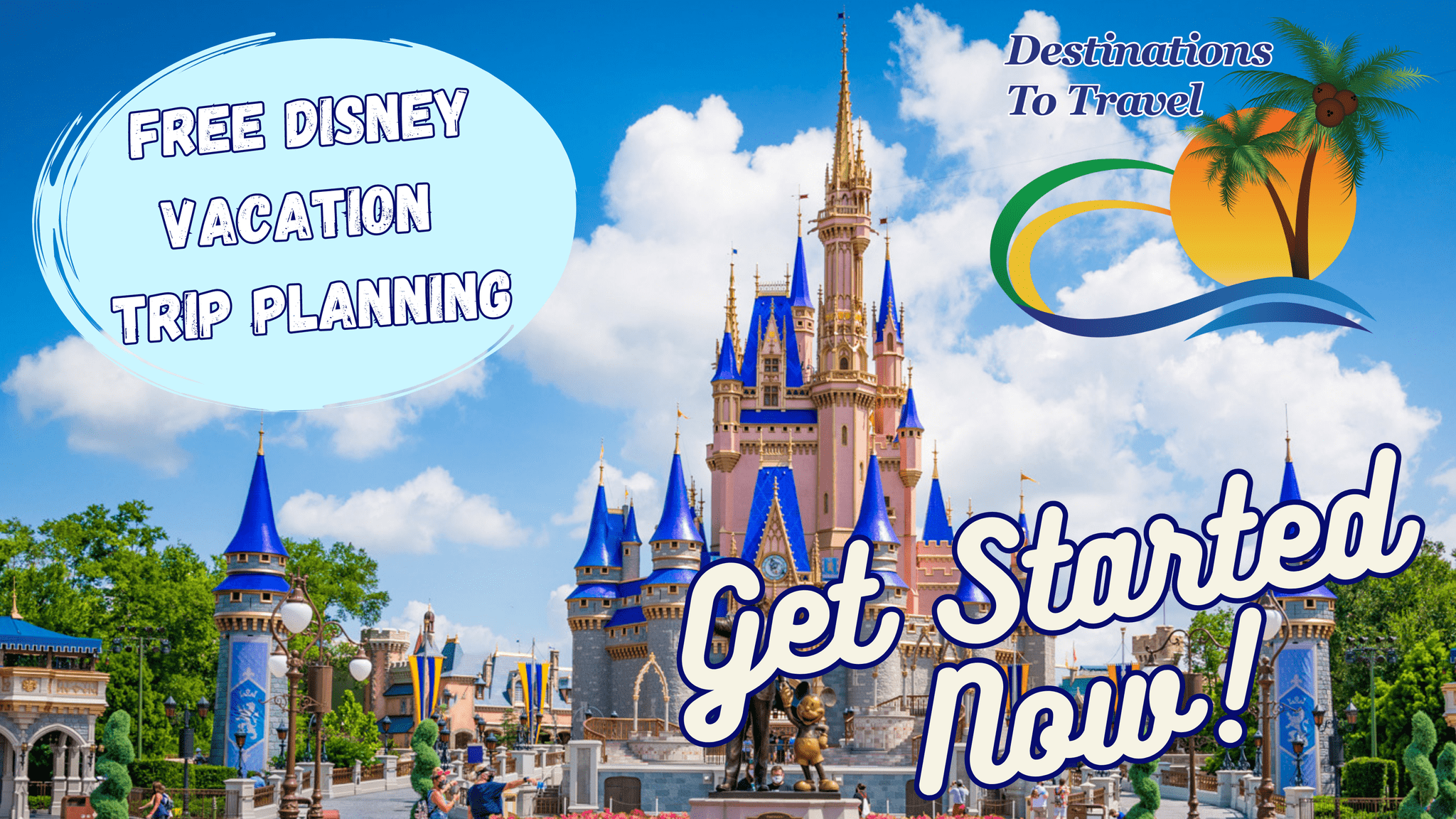 Let our friends at Destinations to Travel help you book your next Disney Vacation. They are the preferred Travel Agency of Chip and Company and Disney Addicts, and who we use ourselves.
Get started Now for your FREE No Obligation Quote.
Book With our friends at Destinations to Travel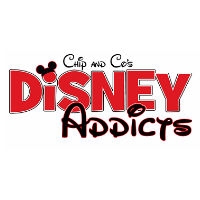 Latest posts by Disney Addicts Past Writers and Friends
(see all)