Walt Disney World continues to grow in popularity as well as guest attendance. Naturally, with growth comes change. For many, a trip to Disney is planned many months in advance with selected Fast Passes, dining reservations, and complete itineraries. It seems as though the days of just heading to the park and seeing where the day takes you are a thing of the past, and understandably so. No one wants to miss out on the newest and most popular attraction or show, and experiencing these may take some planning. However, if you are looking for something with no Fast Passes or planning required, you may want to take a look at one of the easy to miss interactive scavenger hunts Walt Disney World has to offer. Scavenger hunts are a great way to experience the parks at your own pace- and skip the lines! Here are some of our favorite interactive scavenger hunt experiences!
Sorcerers of the Magic Kingdom- This in-depth game experience starts in the fire station on Main Street USA. Guests can walk right in and receive trading cards and game instructions. This unique game uses collectible trading cards with various Disney characters on them to defeat Disney villains at specific portals spread around the Magic Kingdom Park. At the first portal stop, players will select a card, hold it out and activate the game. At this point, the next destination will be provided. Some character cards are stronger than others and cards should be chosen wisely! This interactive experience is a great way to explore the Magic Kingdom Park and is the biggest interactive game at Disney World! An added bonus is the collectible trading cards make great (and free) souvenirs!
Pirates Adventure- This experience can be found at Disney's Magic Kingdom Park between Adventureland and Frontierland at the old Cartography Shop. Scan your card or magic band to receive a physical treasure map with one of five different adventures!. The treasure map contains its own unique storyline and is used to find lost treasure all throughout Adventureland. Interactive touchpoints are located throughout the hunt and scanning a magic band or card at one will trigger an interactive special effect. Guests who complete two or more successful missions will be rewarded with free Fast Passes to the Pirates of the Carribean attraction.
Wilderness Explorers- Located at Disney's Animal Kingdom Park, guests join Russell and Doug from Disney-Pixar's Up to earn badges and learn about nature. The Wilderness Explorers Handbook can be picked up on the bridge from The Oasis to Discovery Island, located near the front of the park. The colorful handbook contains a map with all of the locations to earn badges as well as kid-friendly activities. Fun and interactive activities take place at every stop and children are given the opportunity to answer questions and earn their corresponding sticker badge to place in the handbook. A special completion badge is awarded to those who earn all 32!
Agent P's World Showcase Adventure- Located at Epcot, this is a highly interactive game based on the Phineus and Ferb television series. Sign up for this experience is located at the Intern Recruitment Center on the bridge between Future World (soon to be World Celebration) and World Showcase. Agent P will then explain your mission and how you can help stop the evil Dr. Doofenshmirtz from imminent world takeover. You may use either a smartphone or a device provided to follow the clues given throughout the World Showcase Pavillions. During this experience, you may encounter interactive elements, animatronics and maybe even live agents who wish to help you on your mission! Each World Showcase Pavillion has a mission to complete and prizes can be earned along the way!
Kidcot Fun Stops- Kidcot Fun stops are located throughout the World Showcase Pavilions. At each stop, kids can collect a stamp and create a personalized souvenir. Art supplies are provided at every stop and there is a Kidcot Fun Stop located in every World Showcase Pavilion. Children and families can also collect their way across Epcot by playing the Disney Kidcot Puzzle Hunt, featured on the Play Disney Parks App!
So next time you are looking for something new, or maybe just a different way to experience and explore the parks- try one of these fun and unique scavenger hunt options, adventure awaits!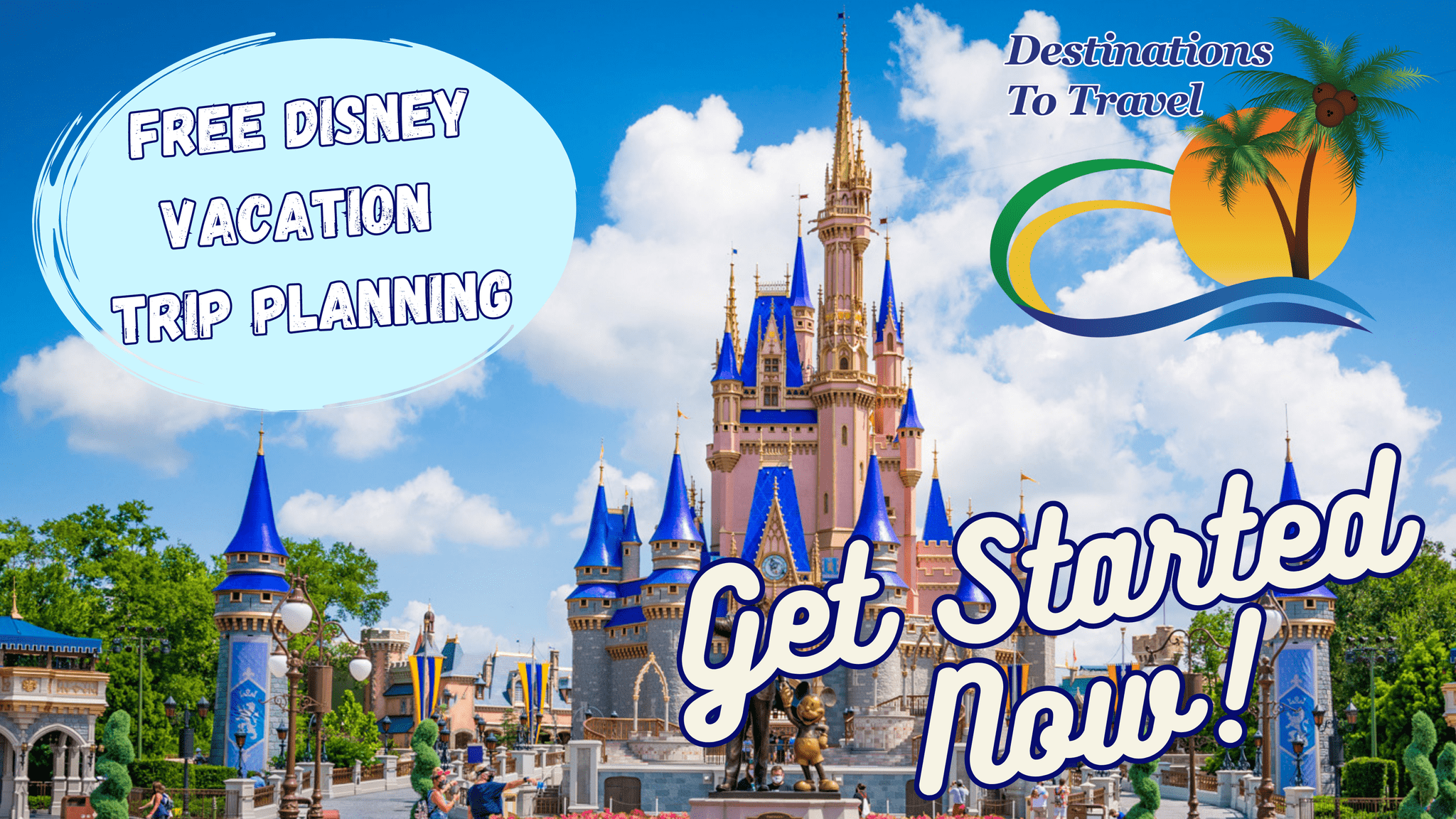 Let our friends at Destinations to Travel help you book your next Disney Vacation. They are the preferred Travel Agency of Chip and Company and Disney Addicts, and who we use ourselves.
Get started Now for your FREE No Obligation Quote.
Book With our friends at Destinations to Travel