2019 went by so fast!  Including Christmas and New Year!  I can't believe it is already time to take down the Christmas decorations.  Speaking of taking down Christmas decorations, when do the Christmas decorations come down at Walt Disney World?
The Disney World Christmas decorations start going up the first couple of weeks in November, just in time for them to start filming for the Christmas Parade special.  It takes several weeks to get all of the decorations in place, so keep that in mind if you're visiting very early in the month.
The resorts, especially the deluxe resorts, get really decorated for Christmas. Disney's Grand Floridian Resort, Disney's Contemporary Resort, Disney's Boardwalk Inn Hotel, Disney's Wilderness Lodge and Disney's Beach and Yacht Clubs all have spectacular, oversized gingerbread displays! Each of the trees is also decorated in-theme with the resorts. While there isn't a gingerbread display at Disney's Animal Kingdom Lodge, its tree is massive and absolutely spectacular. The point is, it takes time to create and decorate each of these displays, so how long does it take for everything to come down?
The decorations typically start coming down after the first week in January for all parks and resorts, but it happens gradually, in fact, this process could take weeks.  This year, Disney Christmas decorations will start coming down by Jan. 5, 2020.  The general rule of thumb is that you can expect decorations across the parks and resorts to start coming down the first Monday after New Year's.  While not every resort and/or park will start on that day, however, guests might notice some things slowly start to come down before then.
Do you think Walt Disney World leaves their decorations up long enough?  When do you take down your decorations at home?  I will admit, mine is still up because I love my tree, but I usually take them down by the second weekend of January.
---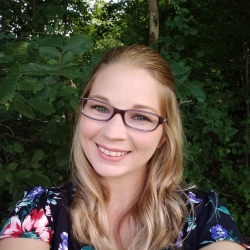 Latest posts by Jessica Jones
(see all)