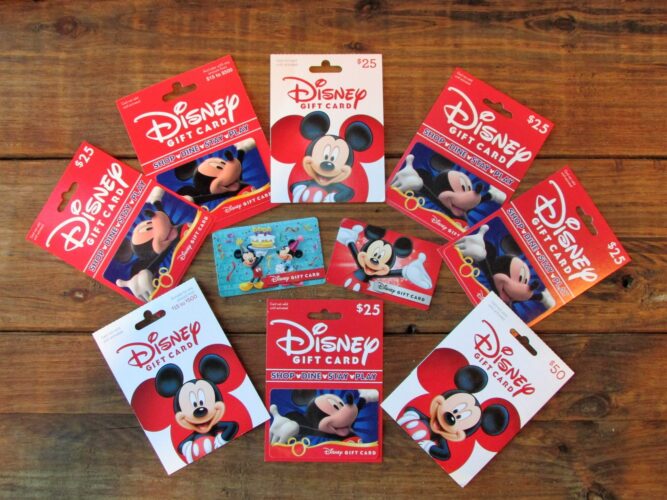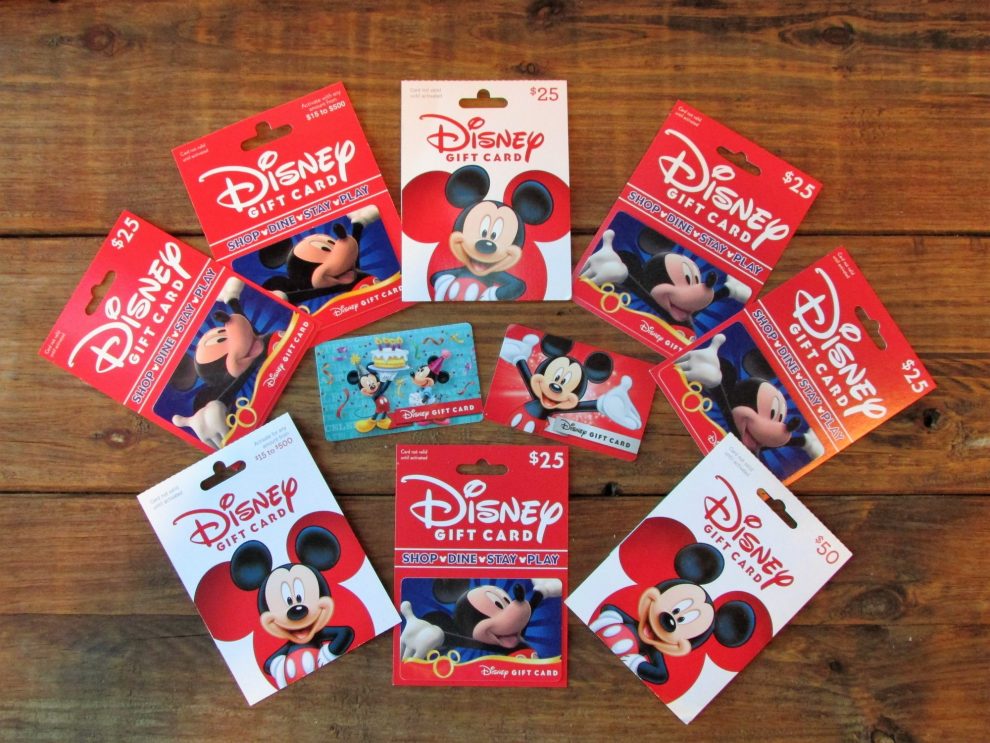 It's no secret that being a Disney Addict is NOT a cheap hobby – transportation, park tickets, lodging, food, souvenirs – it all adds up (quickly!) and can put a real dent in your bank account. But, since we here at Disney Addicts are obsessed with Disney (and finding ways to go there as often as possible!) we have learned some things over time on how to make our Disney World trips more cost-effective. So read on for our best tips on how to save for and at Disney:
Getting to Disney
Chore Chart: We are a big fan of charts in our house – we used them when potty training, and we use them to encourage our son to try new foods, and we do a chore chart where he can "earn" a quarter each day he completes all 6 of his chores (he's only 4 so simple things like getting himself dressed, helping clean up his toys etc) and then those quarters went into a "Disney Fund" so he could "buy" his own souvenirs. He loved tracking it each day and when he got to Disney and had his own money he was thrilled to pick something and pay for it himself, too!
Vacation Fund: speaking of a "Disney Fund" – another great way to collect money for Disney is to create a jar for loose change and dollar bills, and it can be something the kids can help create, too! Any type of jar with a lid would work for this, and they can help decorate it with stickers, puffy paint, or anything their little hearts desire! Or, check out a great DIY here. Then, place the jar in a high traffic area so that everyone sees it daily and is reminded to drop their spare change into it, plus then you can watch the savings for Disney grow!
Discount Gift Cards: Many of us (especially those of us living that #DisneyMomLife) are already familiar with how much we can save with our Target Red Cards, and on buying things in bulk at club stores like BJ's – but did you know you can save money on your Disney trip there, too? Purchasing Disney gift cards is cheaper at both of these places (Target when you use your red card, and BJ's when you buy a multi-pack there – last I checked you could get $150 worth of gift cards for $144.99), and the gift cards can be used to pay for your trip, and to pay for food/souvenirs once you're at Disney, too
Banking Helpers: Disney used to have it's own vacation account program – but sadly they discontinued that a few years ago, leaving all of us on our own to figure out how to set aside money for Disney. Well, I have two ideas that I have found work well – the first being using my online banking to set up a weekly automatic transfer to a separate savings/checking account – it can be as little as $5 or $10 a week, but having that automatically moved to another account on payday (which you won't miss if it's a smaller amount!) can really add up over time. For example, if you book your trip a year in advance, and then set your bank to move $10 a week to your savings account, then that's $520 you have saved right there for your Disney trip! The other "bank helper" I have found is the Disney Chase Visa Rewards Credit Card – signing up for this card and then using it on basically all purchases throughout our day to day lives has rewarded us with several hundred dollars in Disney Rewards – which, much like a gift card, can be used to pay for trips, or for merchandise in the Parks. On the standard card, for every $100 you spend, you get $1 Disney Reward Dollar. May not sound like much, but we added a playroom to our unfinished basement last year – and all of those trips to Home Depot and Lowe's helped us rack up some major Disney Reward Dollars for our trip last fall!
Stalk For Deals: You can always check out Disney's official offers/promotions page to see what specials and discounts they are currently offering for vacationers, or better yet – get on our Disney Addict Mailing List so you can be the first to know when Disney releases promotions and discounts
Once You're At Disney:
Share Meals: Many of the adult size meals at Walt Disney World are HUGE – and can easily be split between two people, and the savings from that can really add up. We especially like to do this at breakfast, getting the "Bounty Platter" that's available at most of the Resort Food Courts, as it includes eggs, meat, pancakes/waffles and is plenty for 2 adults. Check out more on the ins and outs of sharing meals here
PRO TIP for Kids meals: I like to get sides that my son can eat later with his kids meals – like the packaged grapes, cookies, even a milk or juice that I can bring back to the room and store for later is useful, as he normally doesn't eat the whole meal anyway (as he's only 4), so might as well help reduce waste and save it for later!
Pack Wisely: Bring these along in your Park bag to avoid having to unnecessarily spend a bunch of money should you need them: Ponchos (trust me – you'll need them – and you can buy them at your local dollar store!), Snacks – things like nuts/trail mix/dried fruit work well and stand up to the Florida heat too, your own reusable water bottles (and flavor packets like Crystal Light or Gatorade powder in case you aren't a fan of plain water), and Glow Sticks/bracelets/necklaces – which you can break out before the fireworks for the kids (so you don't have to spend a bunch of money on basically the same thing from the vendors at the Park). Packing for Disney is a sport all it's own – so be sure you are planning and packing ahead of time so you can be prepared (and help save yourself some money, too!)
Be Smart About Snack Credits – If you're on one of the Disney Dining Plans, then you will have some snack credits available to your during your trip, and while there are tons of Options for Snack Credits, there are some that are just a waste of a credit. Things like bottle water/soda, a single piece of fruit, or a snack size bag of chips are all small, and not worth using a snack credit for. Personally, I like to use the "expensive is better" theory when it comes to selecting my snacks – I tend to gravitate towards the more pricey snacks – cupcakes, popcorn, or a nice big ol' Starbucks drink to caffeinate my day – those are my jam when it comes to snack credits. Some snacks are pretty big, and can be shared among a few kids or adults, so remember – Sharing is Caring!
Budget For Souvenirs: This is one of the hardest ones for me, as I always see SO VERY MANY things that would make the PERFECT souvenir when I am at Walt Disney World, so it's hard to narrow it down and keep costs in check. I recommend you set a souvenir budget for each person before your trip – and then do your very best to STICK TO IT!
The Struggle is real – I get it, trust me – but staying strong will ensure you aren't crying when your next credit card bill comes.
Pro Tip: Another thing I like to do is to ask for Disney gift cards for my birthday/Christmas leading up to the trip, and I say the same to people who ask what my son might want/need as well – those can help keep less coming out of my pocket for souvenirs, too!
While some of these tips may seem like they won't save you much, over time the little things add up, and can really help make your trips to Disney World more cost effective (yes, I said trips – plural – because you know you will be back – as soon as you can if you're like me!)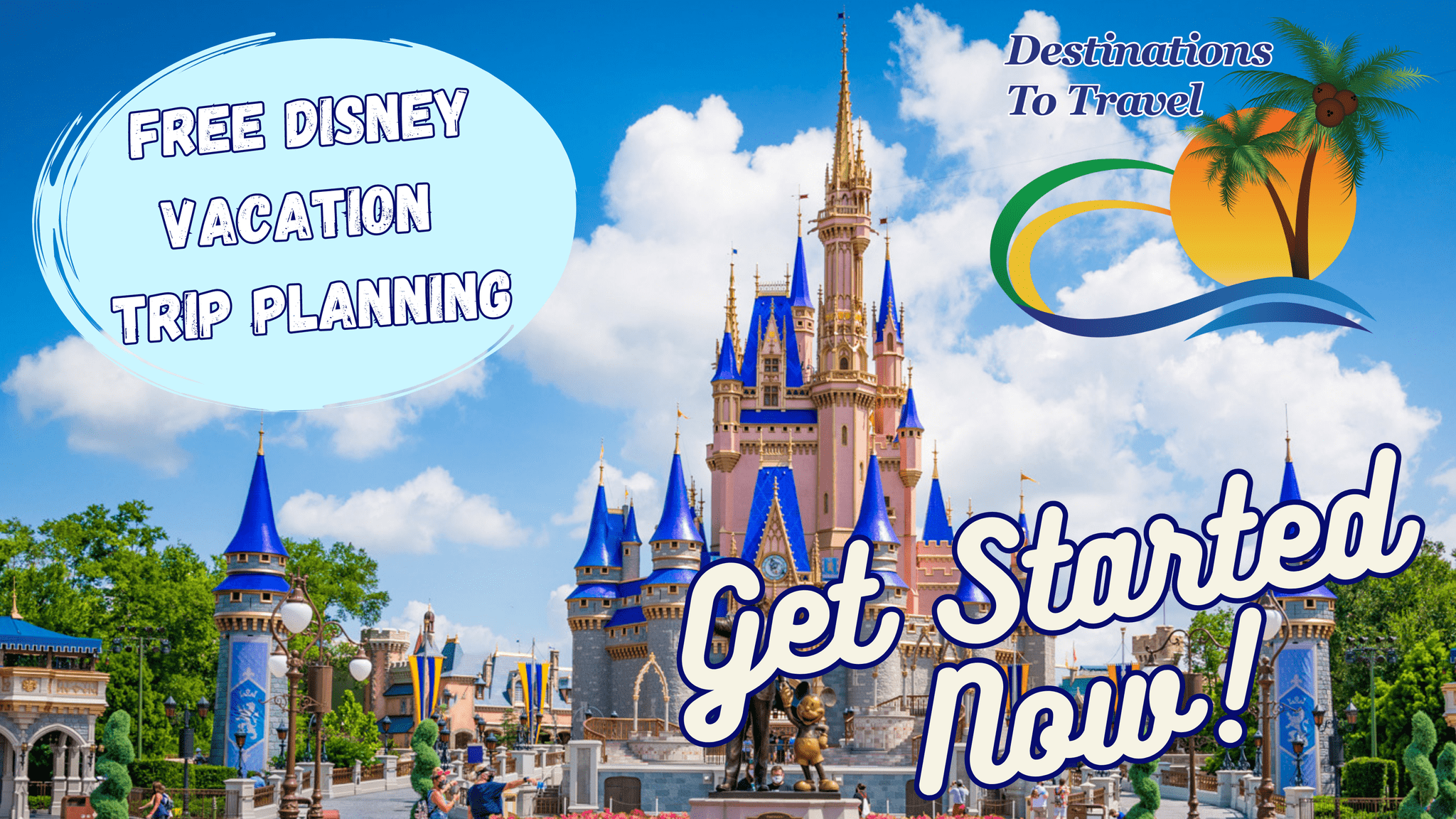 Let our friends at Destinations to Travel help you book your next Disney Vacation. They are the preferred Travel Agency of Chip and Company and Disney Addicts, and who we use ourselves.
Get started Now for your FREE No Obligation Quote.
Book With our friends at Destinations to Travel