One of my most favorite things to do at Walt Disney World is EAT! They have literally hundreds of places to eat spread across the expansive, world-famous Florida resort, including both quick service spots and table service dining, everywhere from Disney Springs to inside the theme parks to the Disney resort hotels. Of course, I have not had a chance to try everything, which would probably take a lifetime to achieve, not to mention it's ever-changing. But I've had my fair share of delicious meals there over the years, and have accumulated several favorites that I feel are more memorable than your average meal. With so many offerings, there's a chance to try something new every time I visit! Which is exactly what I aim to do, always searching for a new favorite to add to my list. So in case you have not yet tried these meals, I give you my Top 10 list of must-try meals at Walt Disney World. These are just some of my personal favorite dishes and spots to eat. It was hard to narrow it down to just 10, but I tried to give you a few of the less obvious, often over-looked options that are not as well-known to most, in the hope that you will find something here that will be new for you to try on your next visit. And hopefully, it will become a favorite for you as well!
#10 – Gourmet Macaroni & Cheese Hot Dog – For a quick bite while on-the-go, try this unusual pairing! It can only be found at Hollywood Studios' Fairfax Fare, an outdoor quick-service location on Sunset Boulevard, next to the entrance to Rock 'n' Roller Coaster and the Tower of Terror. It's a good-sized hot dog with a nice, thick bun & it's topped with macaroni & cheese, truffle oil, and bacon crumbles. Sounds crazy, right? It's a bit messy to eat – you may want a fork to help you tackle it – but it's worth it! It combines two of my husband's all-time favorite foods, so he's all about it. And I don't know anyone who doesn't love bacon. I'm also a huge macaroni & cheese fan, but for me, it's really all about the truffle oil. That's what takes it over the top and makes it truly unique & special. I always love anything that uses truffle as an ingredient. I love to grab one on the way in to one of the nearby theaters so I can get a seat and enjoy it while I wait for either Beauty & the Beast or Fantasmic! to start.
#9 – Wave Signature Sweet Potato Pancakes – At The Wave…of American Flavors, a table service restaurant on the 1st floor of the Contemporary Resort, you simply must try the sweet potato pancakes on the breakfast menu. They are to die for! They are served with pecan-honey butter and your choice of bacon or sausage on the side. But they're so good, I almost prefer to eat them plain, without anything on them! And even my picky 2-year-old loves them. The restaurant itself is nothing special, with zero atmosphere and nothing else on the menu that's unique or memorable, but these pancakes alone make it worth a visit there.  Also, it's in a great location near the Magic Kingdom. You can simply take the short walk there down the sidewalk after breakfast, or go upstairs to take the monorail. We hate to deal with parking in the Magic Kingdom parking lot, so we often take advantage of this after filling up on some delicious pancake action.
#8 – the Yak & Yeti Restaurant – This fantastic restaurant in the Animal Kingdom, located in Asia between the Flights of Wonder bird show and the Kali River Rapids ride is definitely a must-try for your Walt Disney World bucket list, if you have never eaten there. This is the table service restaurant I'm talking about, not to be confused with the quick-service cafe that's adjacent to it and bears the same name. This place has a beautiful and unique atmosphere with incredible, exotic and colorful decor that transports you to a faraway land. There are lots of historic artifacts to look at throughout the restaurant's 2 floors, from the Himalayas. I couldn't name just one must-try meal here because the menu is so large & diverse, with such a great variety of Asian-fusion food and many, many entrees to choose from – all of which are very good. There are 12 starters to choose from, including soups, salads and appetizers like firecracker shrimp, lettuce cups, egg rolls, and pot stickers. Then you have 15 different options for a main dish, everything from land & sea specialties to wok & noodle entrees. I'd highly recommend you save room for the mango pie for dessert. It's so, so yummy (think like a key lime pie – only mango instead), something that's definitely different and stands out. For me, it's one that I've always remembered and want to return for again and again.
#7 – Cinderella's Royal Table – Ok, this one is mostly for the location, of course, although the food is good, too! But if I'm being honest, the food didn't blow me away or anything. That's not what it's really about. It's about the experience. It's simply just….Who wouldn't want to dine like royalty inside the spectacular, iconic Cinderella Castle – the gem of the Magic Kingdom? If you have never done so, you must try it at least once, even if it's just to say you did it! Sure, it will cost you a little more money (or dining plan credits), but some things in life are just worth it because they are that special. And this, this is a chance to live a fairytale come true. It combines Disney's "Signature" fine dining with character interaction for the ultimate in Disney dining experiences, and obviously, the ambiance can't be beat! The stained glass windows overlooking Fantasyland are just beautiful to look at! You get to rub elbows with several of the most classic Disney Princesses during your meal, getting their autographs & posing for pictures with them. The service is excellent. Plus, the mood is so regal & romantic in such a storybook setting, that you may even witness a proposal at a nearby table while you're dining. We were lucky enough to see one during Valentine's Day weekend one year, and it really added to the fun of our dining experience to partake in cheering for the happy couple with the other patrons.
#6 – Epcot's Food & Wine and Flower & Garden Festivals – I love making a meal out of tasting my way around the Epcot World Showcase during one of the seasonal festivals. Everybody knows the fall Food & Wine Festival is an amazing feast, but did you know that spring's Flower & Garden Festival also has great food & drinks to enjoy? It's relatively new, but for the last couple of years, they have featured several "outdoor kitchens" during Flower & Garden just like the ones you see at Food & Wine – and for me, they are a worthy rival! I don't know which I enjoy more. Although there are far more marketplaces to visit during the Food & Wine than the Flower & Garden, quality matters more than quantity. Don't you think? During either one of these festivals is the only time I like to skip a sit-down meal and just snack all day long while wandering around the world. It's a wonderful day when you're leisurely strolling, taking in all the sights & sounds of Epcot while grabbing this, that, & the other to munch & sip on. My 2 favorite places from 2015's Flower & Garden Fest were Urban Farm Eats and Florida Fresh. I especially enjoyed the kale salad with dried cherries, almonds, & goat cheese with white balsamic vinaigrette, the quinoa veggie "naanwich" with arugula pesto & oven-dried tomatoes, and the blackberry pear cider from Urban Farm Eats. For a sweet treat, the blueberry & lemon curd tart at Florida Fresh as well as the chocolate flan from Mexico's Jardin de Fiestas were both incredible! I'm hoping my favorites will return next year!
#5 – the Character Buffets – All of the character buffets at Disney World are exceptional and everyone should try at least one of them while vacationing there, whether you are young or old. But they are really the perfect option for families with little ones under 3 years old. The tots can enjoy the buffet for free, they are sure to enjoy the character interaction, and the pace of the meal is perfect for keeping them constantly entertained throughout. My absolute favorite buffet meal is breakfast at 1900 Park Fare, located in the lobby of the Grand Floridian Resort & Spa – it's pretty decadent.  The chilled strawberry soup, cheese blintzes with fruit & whipped cream topping, Eggs Benedict, custom made-to-order omelets, carving station with ham, and pancakes with bananas foster put it over the top. The other reason I love it is that it includes characters that are quite unique and very fun! Not that I don't love Mickey & the gang, but they are very easily found and appear at several locations. The much more uncommon folks you will find here are Alice, Mary Poppins, Pooh, Tigger, & the Mad Hatter. While Pooh & Tigger also visit with you at the popular Crystal Palace restaurant, and both Mary Poppins and Alice can be found in the United Kingdom pavilion at Epcot, the Mad Hatter is the one that you just don't see elsewhere. He's so rambunctious & uber silly when he visits your table – it really makes for a good time and a memorable event. In general, having face characters like him and like the princesses at CRT makes for much better and more interesting interaction, in my opinion, since they can actually converse with you. My second favorite character buffet is Hollywood & Vine! I'm so excited for 2016's upcoming "Minnie's Seasonal Dine" dinners.
#4 – the Sci-Fi Dine-In Theater Restaurant – This super unique and highly themed retro restaurant at Hollywood Studios on Commissary Lane has been my top favorite place to eat at Disney World since I was a little girl, and continues to be today. I just absolutely adore the ultra cool, fun theme and atmosphere. It's cleverly designed as a 1950's style outdoor drive-in movie theater, with all the cars serving as the dining tables & booths ("automo-booths," hehe). It's completely indoors, but made to look like you're dining under the stars of a nighttime sky and the big screen shows various vintage clips of campy '50's films about aliens or monsters and the like. We've always enjoyed very good service there and love the dark, quiet, mellow break from the harsh sun outside. The food is very good, & the portions are better, larger than I've had at other Disney restaurants, and for less in price. They frequently update the menu with new items, so I still miss some of my old favorite meals there, but I always enjoy something from the new offerings. Currently they have several burger options including a vegetarian burger, as well as vegetarian shepherd's pie, a Reuben, steak, & ribs, to name a few. I highly recommend enjoying a meal here to soak up the amazing atmosphere and delight in the movie scenes, no matter what you order. It's definitely a bucket list restaurant that's truly one-of-a-kind and a very memorable dining experience.
#3 – the Hoop-Dee-Doo Musical Revue Dinner Show – This is a can't miss special dining event every guest of Walt Disney World must try at least once, located at the Fort Wilderness Resort & Campground in Pioneer Hall at the end of the trail, nearby the boat dock to Magic Kingdom. I guarantee you it will be one of the most enjoyable highlights of your whole trip. Not only is the food so very, very scrumptious, but the lighthearted entertainment can't be beat. It's a very good time for all ages. The show is good old-fashioned fun with corny, cheesy humor and classic song and dance. You will enjoy it more than you think you will! The food is served "family-style," an all-you-care-to-enjoy feast of cornbread, salad, baked beans, BBQ pork ribs, and fried chicken, plus a delicious strawberry shortcake for dessert. The best part is that unlimited drinks are included, even the sangria, wine, and draft beer offered. So do yourself a favor and book this one on your next trip if you've never tried it before. You'll be glad you did!
#2 – Le Cellier Filet Mignon – The filet at Le Cellier, located in Canada in the World Showcase of Epcot, is ah-ma-zing. I love a good steak, but it also has one of my favorite ingredients……yep, you guessed it! Truffle butter sauce. Yummm. It's served with a wild mushroom risotto, but I'm not a huge fan of mushrooms, so I get it with mashed potatoes instead and it's sublime. If the price tag scares you ($49), you can always try a small sample portion of it at the Food & Wine Festival. The other thing I love about this restaurant is the pretzel bread they serve before your meal. Their cheddar cheese soup is also very popular with many guests. But this place is hard to get into without making reservations well in advance, so plan ahead.
#1 – Tonga Toast – Simply put, Tonga Toast is the bomb diggity! It's my top choice for the ultimate must-try meal at Walt Disney World. If you have never had it, then Oh-My-God, you must get some!!! It's served during breakfast at the Kona Cafe, located on the 2nd floor of the Polynesian Village Resort lobby. Are you ready for this? It's sourdough French Toast stuffed in the middle with bananas and covered in cinnamon-sugar, served with a strawberry compote to pour on top and your choice of side: either ham, bacon, or sausage. Need I say more? See the above picture. That particular day I could not decide if I wanted the strawberry topping or syrup, so then I thought: Why choose? I did both, one on each half! (I do believe it pairs best with the strawberry, though.) It's obviously become a favorite for my family, and we continue to go back again and again for our Tonga Toast fix on almost every trip. We also love the convenience of Kona Cafe's location right next to the monorail boarding platform. So we hop on after breakfast and head to the Magic Kingdom for a day filled with fun and excitement!
So what do you think? What favorites of yours did I miss? Tell me about it in the comments section below! I'd love to talk Disney food with you.
Thank you for reading! If you're interested in booking a vacation to Walt Disney World, please contact me at summerprager@worldofmagictravel.com. As an agent with World of Magic Travel Services – the preferred travel agency of Chip & Co. and Disney Addicts – I offer complimentary planning services so that all you have to do is show up and enjoy your magical vacation!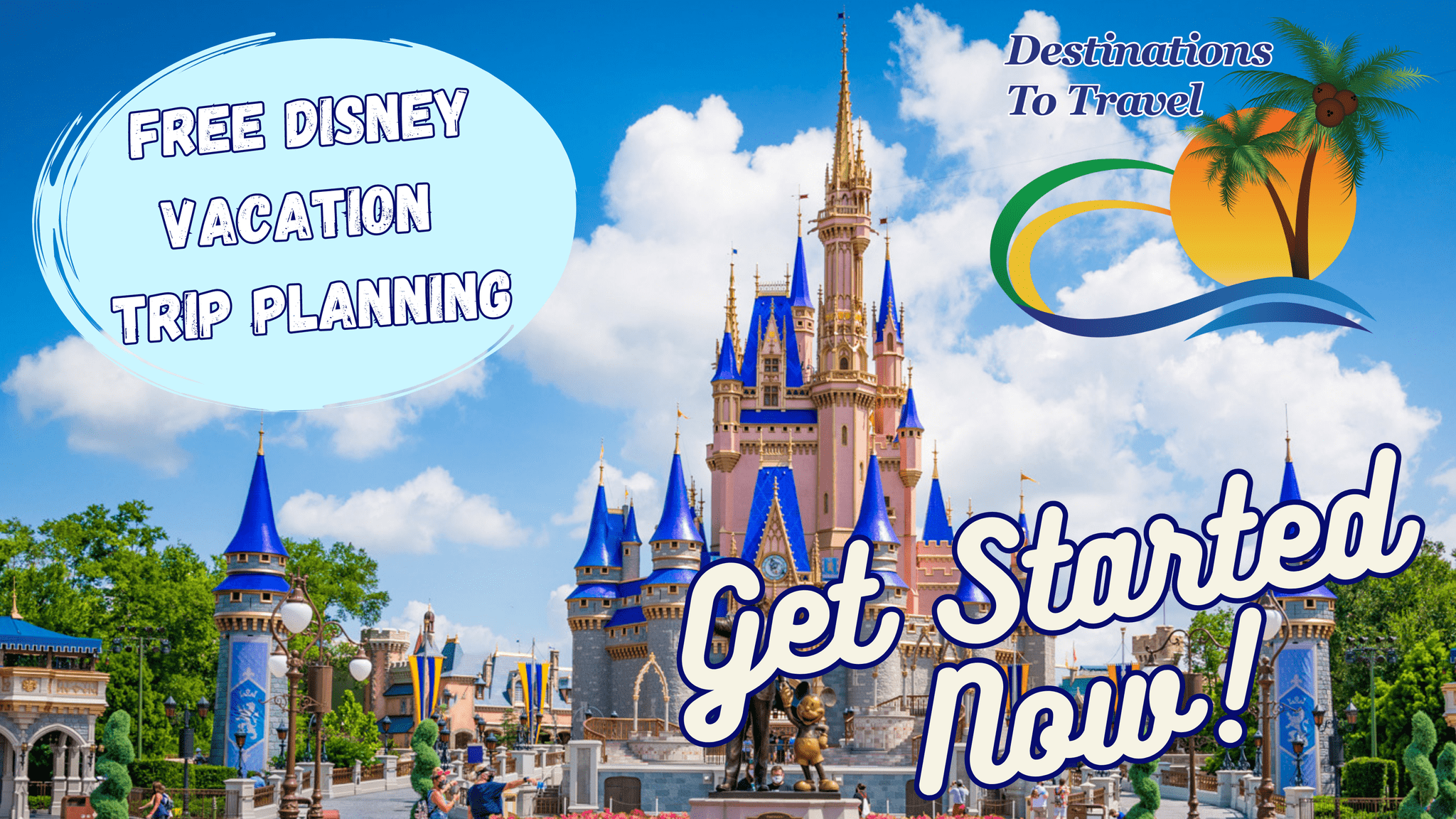 Let our friends at Destinations to Travel help you book your next Disney Vacation. They are the preferred Travel Agency of Chip and Company and Disney Addicts, and who we use ourselves.
Get started Now for your FREE No Obligation Quote.
Book With our friends at Destinations to Travel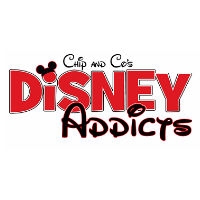 Latest posts by Disney Addicts Past Writers and Friends
(see all)