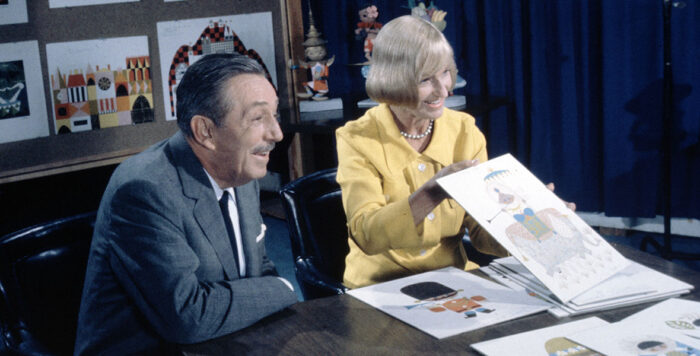 Walt Disney once said, "You can dream, create, design and build the most wonderful place in the world…but it requires people to make the dream a reality."  Mary Blair, Disney Imagineer, helped create the dream into reality.  Disney Imagineers is a term used by Disney to refer to the designers, engineers, architects, technicians, and others involved in creating the Disney theme park experiences. The term Imagineer is derived from the words imagination and engineers.  Originally known as WED Enterprises after Walter Elias Disney, the team was changed to Walt Disney Imagineering in 1986.
Mary Blair had an imaginative color style and design which helped introduce modern art to Walt Disney and his Studio.  Animator Marc Davis, who put Mary's exciting use of color on par with Matisse, recalled, "She brought modern art to Walt in a way that no one else did. He was so excited about her work." In addition, animator Frank Thomas added, "Mary was the first artist I knew of to have different shades of red next to each other. You just didn't do that! But Mary made it work."
Walt was drawn to Mary's fresh, childlike art style according to animation historian John Canemaker, "The way she painted—in a lot of ways she was still a little girl. Walt was like that… You could see he could relate to children—she was the same way."
Mary Blair was born in McAlester, Oklahoma, in 1911.  At the age of 20, Mary won a scholarship to the Chouinard School of Art in Los Angeles, where she studied to become an illustrator.  While attending, then Mary Browne Robinson, met her future husband, Lee Blair. Together they developed a style of watercolor painting popular during the Depression and exhibited in galleries nationwide. In fact, in 1938, Western Woman magazine described Blair as "one of the younger Los Angeles artists who is gaining recognition for the sincerity and originality of her work."
In 1933, at the height of the Depression, Mary took a job in the animation unit of Metro-Goldwyn-Mayer.   Later, in 1940, Mary joined the Walt Disney Studio where she worked on a number of projects.
In 1941, Mary then joined the Disney expedition that toured South America for three months.  Her trip inspired her artwork and her watercolors captured the spirit of the Latin countries.  Due to her paintings, Mary Blair was named art supervisor on The Three Caballeros and Saludos Amigos.  In addition, Mary's unique color and style also greatly influenced Disney postwar productions such as "Song of the South", "Make Mine Music", "Melody Time", "So Dear to My Heart", "The Adventures of Ichabod and Mr. Toad", "Cinderella", "Alice in Wonderland", and "Peter Pan". Sadly, Peter Pan was her final contribution before taking a hiatus from Disney films.
Imagineer Mary Sklar reported, "Walt was deeply affected when she 'went off to do her own thing'.  In fact, when Walt hired Eyvind Earle, whose bold, graphic approach to Sleeping Beauty was at least partially inspired by Blair's "Little House" illustrations, he vowed to not allow the style to be softened.  During a break from Disney, Mary found a successful career as a freelance graphic designer and illustrator.  In fact, among her works were the illustrations for several Little Golden Books, some of which, is still in print today.
in 1964, Walt agreed to create a pavilion for the 1964 World's Fair in Queens that centered around the children of the world for Pepsi and UNICEF.  Remembering the fine child-like work Mary Blair created on the post-South America projects that combined an innate understanding of specific global cultures with a universally understood playfulness, he knew she was the one to complete the project for the World's Fair.  The design of "It's a Small World" attraction was an attraction that is purely Mary Blair in its style and concept.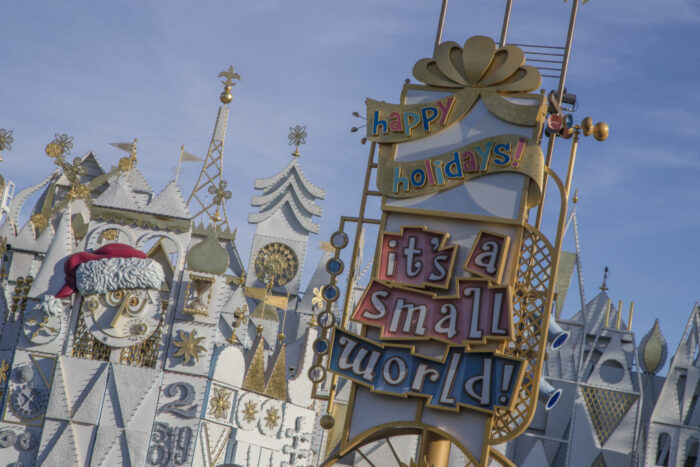 Over the next several years, Mary contributed to the design of many exhibits, attractions, and murals for the theme parks in California and Florida.
During the Tomorrowland revamping in 1967 at Disneyland Park, Mary Blair unveiled a pair of huge murals as part of what was then known as the Tomorrowland Promenade. The murals formed a 54-foot-long, 15 and ½ foot high "corridor of murals."  Unfortunately, they were covered over in 1987 and 1998, respectively, as Tomorrowland reminds us that the future is always changing.   Imagineer Marty Sklar claims that somewhere, underneath new images and attractions, lies Blair's sunny futurism as "hidden treasures at Disneyland."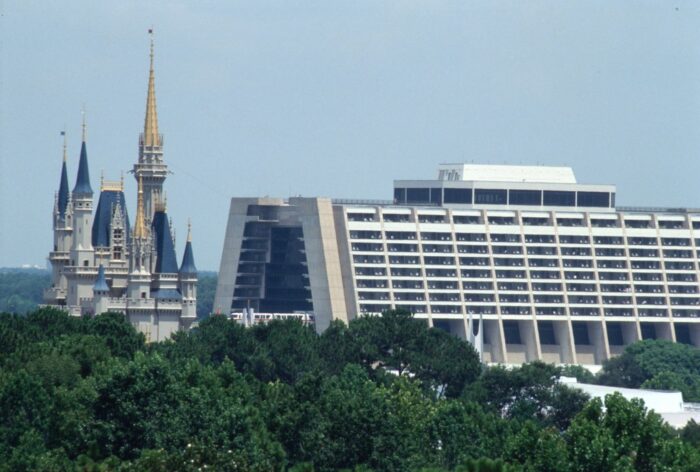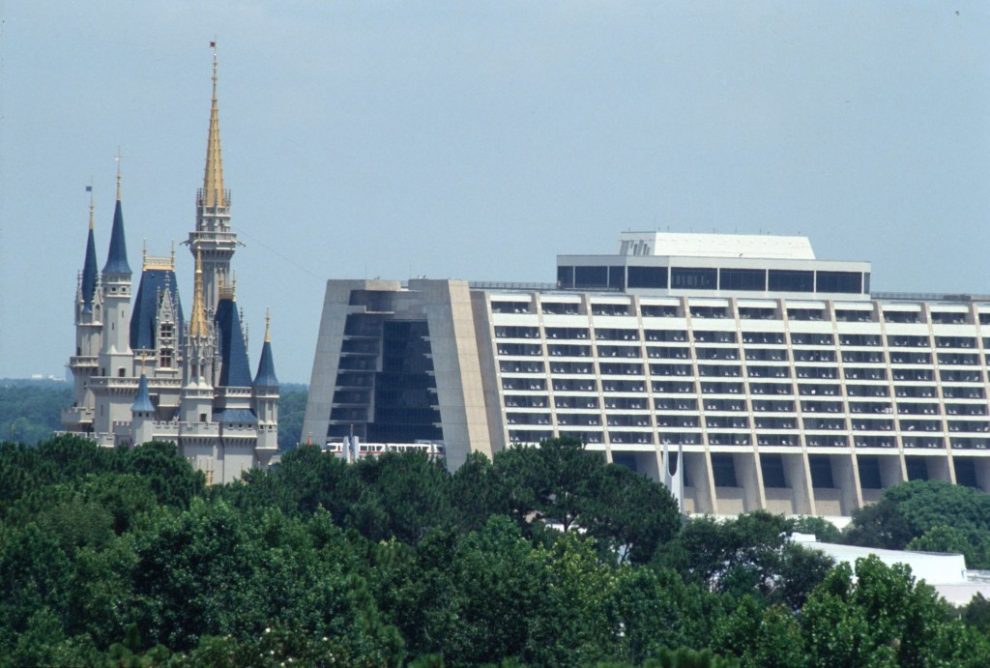 Mary Blair created her last Disney mural for Walt Disney World's opening in 1971 at Disney's Contemporary Resort. Featured at the resort is a ninety-foot centerpiece for the Grand Canyon Concourse atrium.  When Walt Disney World opened in 1971, the Contemporary was nothing short of revolutionary–its bold geometric design, the monorail went through the hotel for goodness sake! However, one of the most impressive aspects of the hotel is Blair's centerpiece as a tribute to the Grand Canyon, featuring stylized birds, flowers, animals, and plant life.  Walking through the grand atrium of the Contemporary, or even whisking by on the monorail, it's hard not to be dazzled by her design.
Mary Blair passed away on July 26, 1978, in Soquel, California.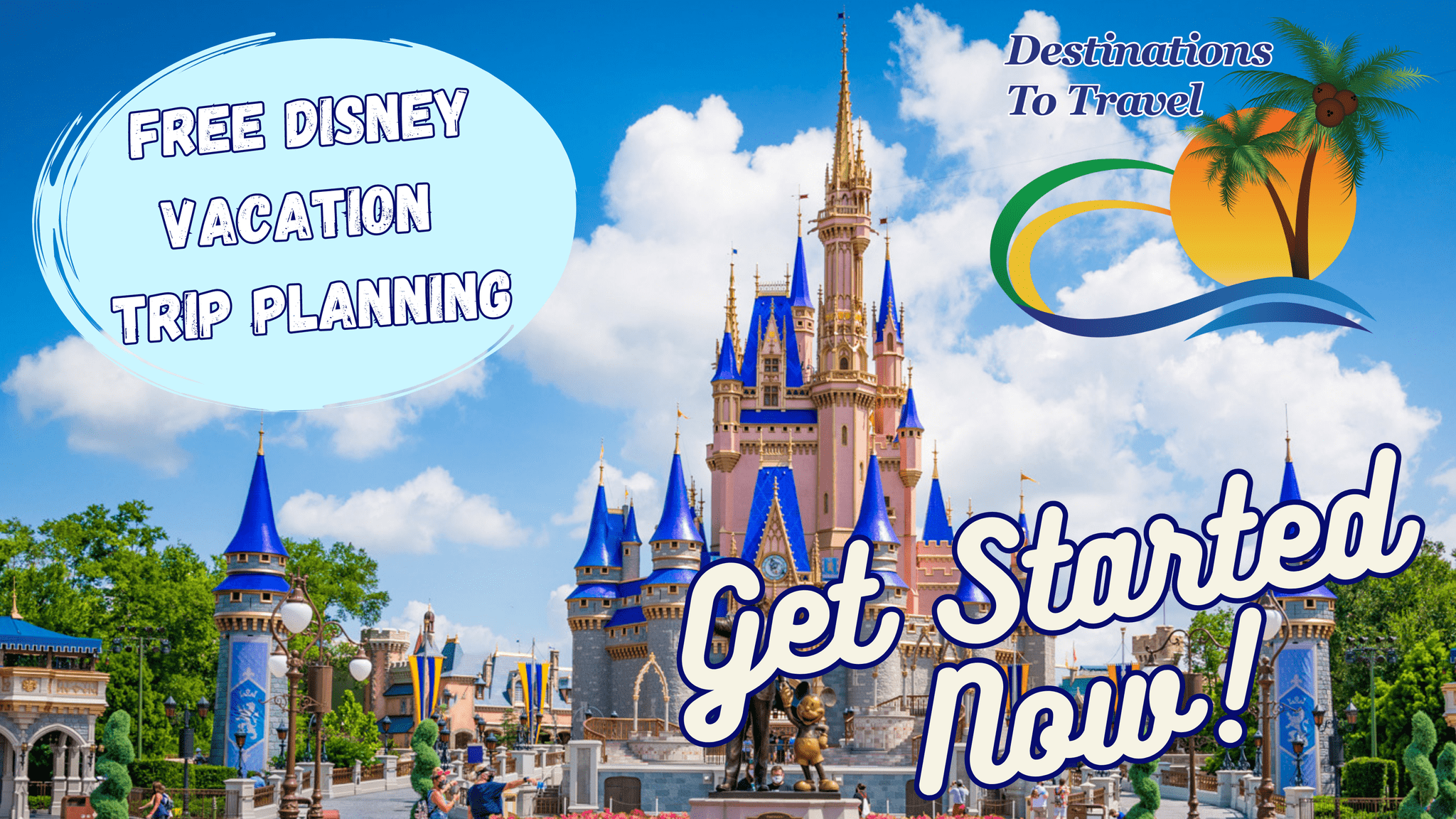 Let our friends at Destinations to Travel help you book your next Disney Vacation. They are the preferred Travel Agency of Chip and Company and Disney Addicts, and who we use ourselves.
Get started Now for your FREE No Obligation Quote.
Book With our friends at Destinations to Travel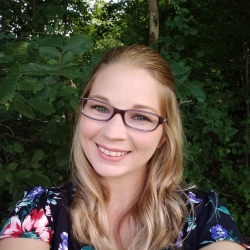 Latest posts by Jessica Jones
(see all)