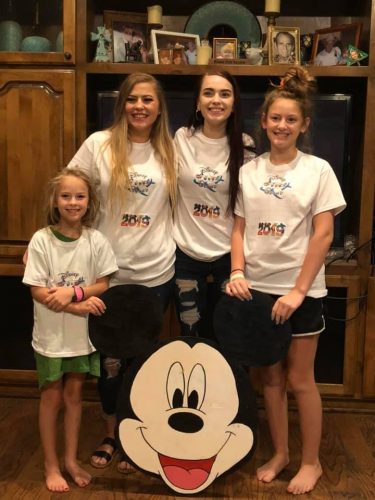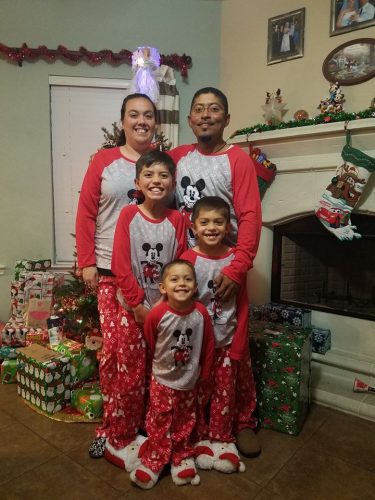 When I was a child one of my family's favorite vacation spots to go was obviously Disney World. I'm the oldest of 7 kids so it took a lot of planning and preparations to go on a big family vacation. We were fortunate enough to go many times to Disney. One of the best trips we ever went on was a surprise trip to Disney World. We went on vacation along the east coast with stops in Virginia, Pennsylvania, and South Carolina. We thought South Carolina was the end of our trip and that night we were heading back home. But our parents surprised us with a trip to Disney World.
So as our dad started the drive home and all of us little ones in the back fell asleep my dad "took a wrong turn" When we woke up in the morning we were approaching the Disney World gates!!! My parents asked up what does that sign say? I think we missed our turn! Our eyes lit up, we squealed with excitement as we read the sign!
It was one of the biggest surprises in our lives!  I don't know how my dad managed and an entire day in the park open to close after driving all night but he did it. We had such an amazing time. Since then I have been able to surprise nieces and nephews and cousins with Disney trips. I love to see their surprised excitement on their faces! Here are 5 ways you can surprise your kids with a Disney Vacation!
Do what my parents did. Get in the car and drive don't tell them where you are going and let them figure it out along the way. Or give them a map and tell them to help direct you. You could also have the map decorated in the beginning of your trip with it saying "We're Going to Disney". Then have Disney themed snacks, music, and movies playing the whole way down to make your road trip that much more fun. Or like my cousins did in this video where they showed up to the Disney Cruise Ship and surprised the kiddos!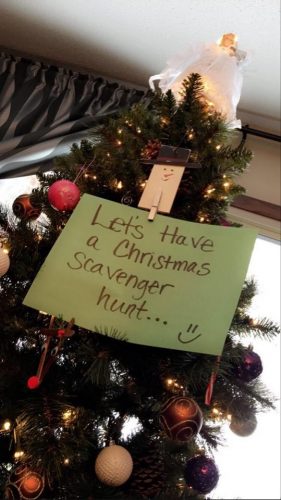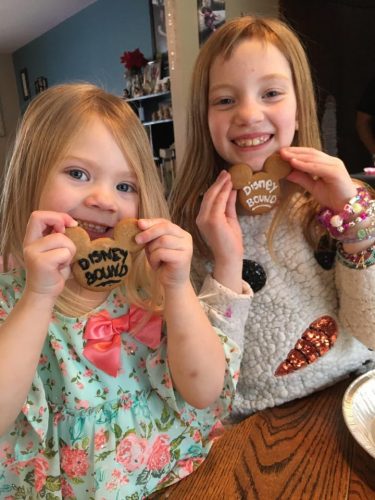 2. Plan a Scavenger hunt. Decorate a Treasure map and have different Disney themed clues and clues that lead your kids to the treasure where they find something saying "I'm going to Disney" on it, or a Disney Map. It could be neat to do different little Disney gifts along the way, items they need for their trip building to the treasure where maybe you have t-shirts or ears for their trip.
3. Pack their suitcase or a bag for the trip. In it put essentials for the trip. Disney themed everything coloring book, snacks, towel, bathing suit, autograph books, t-shirt, hat or ears, sunscreen. Whatever they may need and then at the bottom have something saying pack up we are going to Disney! I have done this with my niece and nephew I made them little goodie bags when they came down to visit me. They didn't know they were going to Disney and I had their Disney themed bags ready to go with water bottles autograph books snacks, etc for things they would need and their my first visit pins to wear!
4. Make a movie night out of it. Have all different Disney themed snacks and get in your Disney pajamas. Ask your kids what characters they would like to meet from the movie? Then at the end tell them they will finally get the chance to meet that character because we are going to Disney!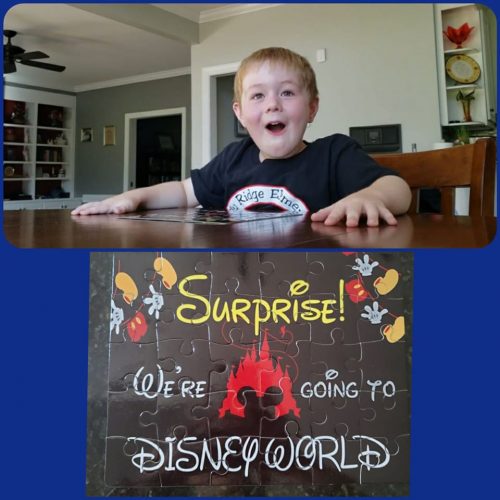 5. Get creative, make a puzzle. You can have one professionally made or just get crafty with it. Once they put it all together it spells out "We are going to Disney!" Make a fun game out of it having them put it together or have to find the pieces like an egg hunt.
There are so many ways that you can plan on surprising your kids with a Disney trip. Right now you have some extra time to prepare and think about how you would like to surprise them with a future trip. We would love to hear and see pictures of your surprise trips!!! Share with us at Disney Addicts how you have pulled off the ultimate Disney Surprise trip!! Thanks to all of you at You Might Be A Disney Addict for all of your photo submissions! Keep the photos coming so we can see your reveals!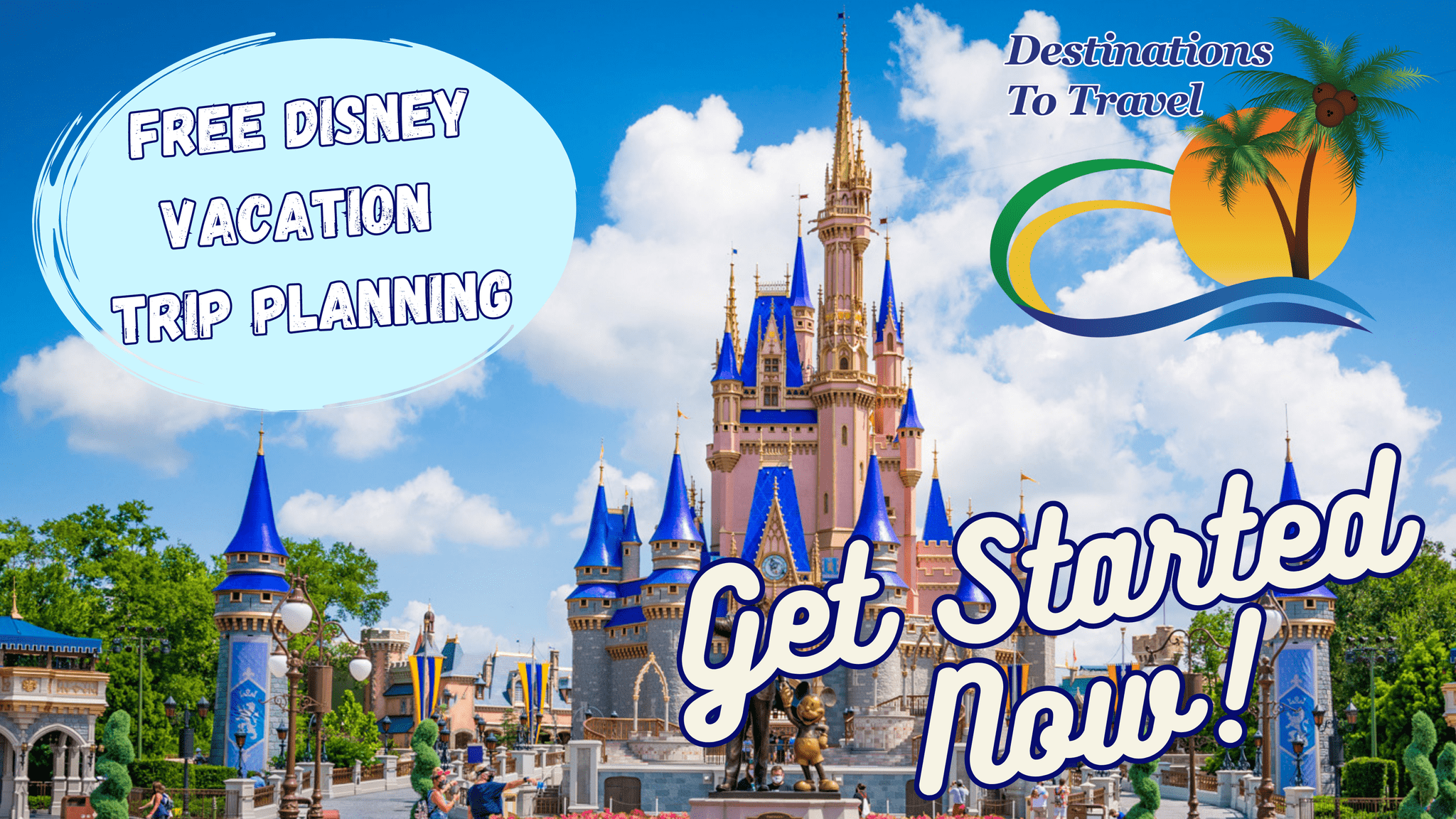 Let our friends at Destinations to Travel help you book your next Disney Vacation. They are the preferred Travel Agency of Chip and Company and Disney Addicts, and who we use ourselves.
Get started Now for your FREE No Obligation Quote.
Book With our friends at Destinations to Travel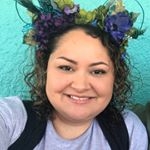 Latest posts by Jenna-Lee Languirand
(see all)